Op-ed: Five things about Armenia that amazes Georgians

I went to Armenia for the first time this year. Yes, it was only for two days, but even that short amount of time was enough for it to make a big impression on me.
"How much we resemble each other!"
For the first time I visited a country that is reminiscent of Georgia. We went to Yerevan by car, and everything that happened along the way was very familiar and native – the landscape, the houses, the yards, cows, haystacks, people, cars, shops and restaurants. My first impression was how much we resemble each other!
• Adventure tourism in rural Armenia
•Old chum Tbilisi: about tourism in Georgia
Watercress salad!
We stopped twice along the way to refresh ourselves. We went to Sevan, and stopped in Dilijan on the way back (which, according to Google is called the Armenian Switzerland). We ordered greens both times. They brought out radish, green onions, parsley, tarragon, and watercress salad. Not some kind of similar plant, but the familiar watercress salad which I had considered a Georgian 'phenomenon' because I hadn't come across it anywhere else. In general, everything that is served in Armenian restaurants is very tasty. I won't even write about the fact that the food culture is almost identical.

Service
In this aspect, Georgia and Armenia are very different. Service in Armenia was equally good in Yerevan and in small settlements. In the Yerevan Jazz Club I watched in amazement the whole evening as the staff danced with guests to the live music of the band. I decided to write about it and clarified if the owner of the club made the staff dance. Turns out that it's voluntary.
• 5 reasons, why tourism is not developing in Azerbaijan
• Final destination – Borjomi. 35 Photos capturing life in Georgia's main resort town
At the beer bar the waiters were so cheerful that one of them ridiculed me for something, but without malice, so we all laughed together with all our hearts to the point of coughing. Everything was very direct, but with a great deal of courtesy. The people in Armenia are generally very polite.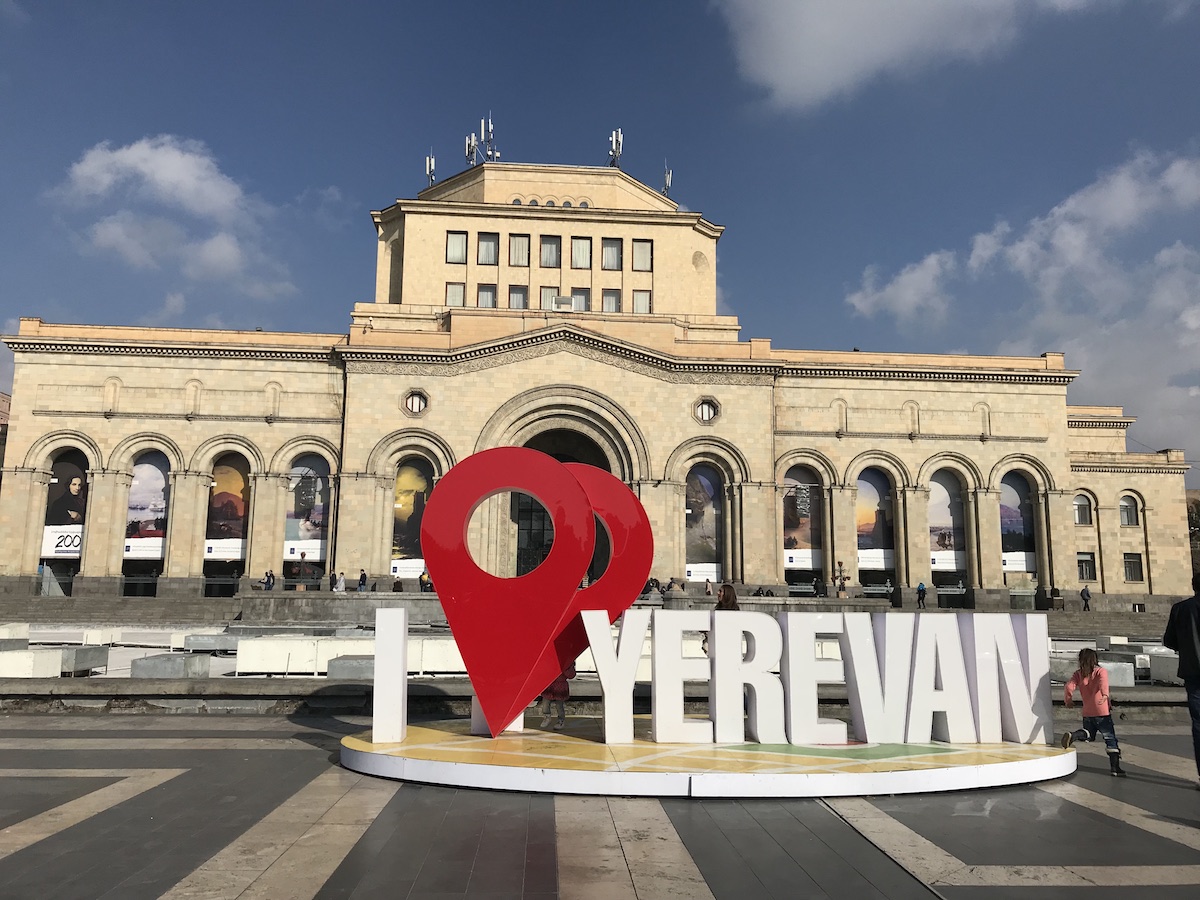 How they sing!
At the Jazz Club, all the people in the Yerevan Beau Monde crew demonstrated excellent vocal skills. They performed songs that are not easy for even the songwriters to sing themselves. And they don't just sing, they accompany the singing with vigorous dancing. Everyone from young to old is entertained. They really know how to have fun in this city.
Bribes
I barely wrote on Facebook that I was going to Armenia by car when I immediately received warning that it shouldn't be done. We would be picked on every step of the way by traffic police seeking bribes which could not be avoided etc.
We reached Yerevan without stopping. In the other direction, the warnings were justified. We were stopped twice for absolutely fictitious, absurd reasons within a 50-kilometer stretch. When it came to writing out a 'big fine', the policemen themselves offered to resolve the issue. Acting 'inconspicuous' to the video camera attached to his shoulder, the officer showed the amount on his fingers, and showed us to an ATM, where it was possible to take out drams (the Armenian national currency). It was the first time in my life I had to pay a bribe.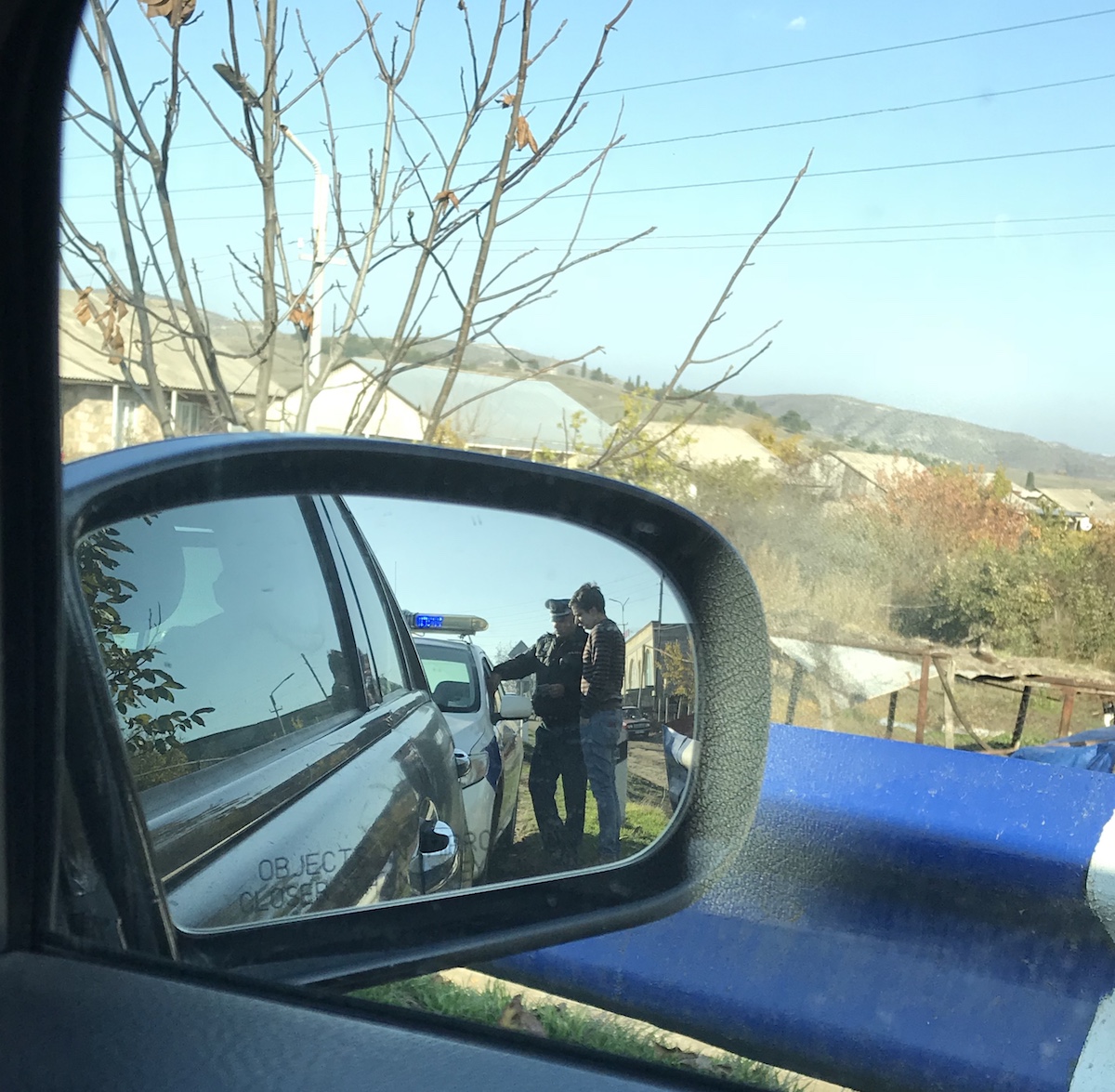 When we drove away from the police, I remembered the young barman at our hotel, who, complaining of the noise of the vacuum cleaner, told us that the president is coming so they're preparing. While uttering the word 'president', he gestured quotation marks. And to my clarifying question he responded that their 'president' is in fact, Putin. Then we talked about how convenient the visa-free regime is with Europe, and how it would be great if Georgia and Armenia had the same path – to Europe.
In short, I've come to the conclusion that Armenia is the same as Georgia, but mistakenly chose the wrong path. If you're interested in what this path is, then be sure to visit this country. But not by car.