Novaya Gazeta: 'purge' of high officials taking place in Chechnya
For several months now, there have been reprisals in the Chechen Republic [Russian Federation] – and this time against members of the close circle of Ramzan Kadyrov.  
High-ranking Chechen officials, but also their relatives, security guards and their closest circles are kept in places of illegal imprisonment, in the so-called basements of "secret prisons", from several days to weeks and even months, Novaya Gazeta has shown in a recent publication.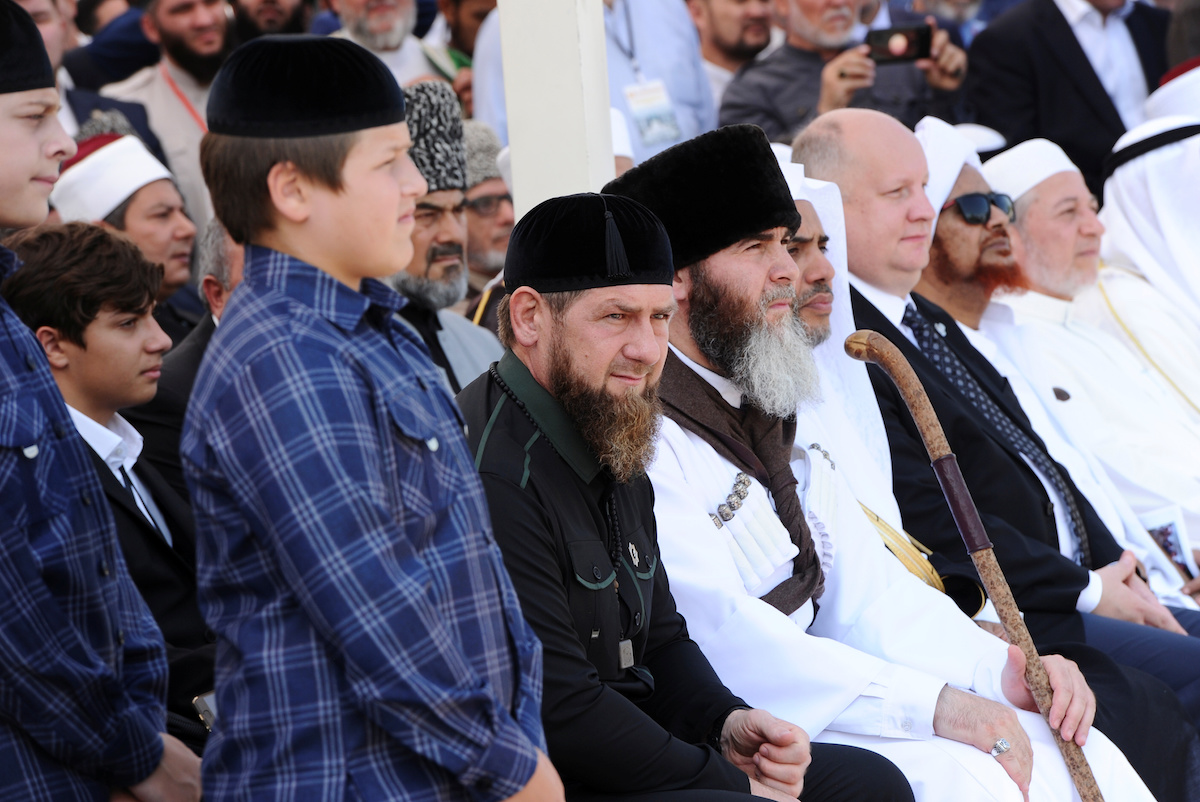 According to the publication, detainees under torture give information about their alleged illegal business and almost all their property is taken.
The cleansing of the inner circle began in early August, a few days after the dismissal of the mayor of Argun, Ibragim Temirbayev, a man whom Kadyrov had disliked for many years.
•Frightened parents in Chechnya 'renouncing' their LGBT children
•How and why Chechen refugees are storming the Polish border
The conspiracy that never took place
Temirbaev possessed great power and bad fame in Chechnya.  He unquestioningly executed all the punitive orders issued from above, directly participating in the abduction of those whom the local authorities suspected of involvement in or sympathy with the Chechen underground.  
Novaya Gazeta connects with him the recent persecutions of LGBT individuals in Chechnya. 
The hostility to Temirbaev among Ramzan Kadyrov appeared back in 2006, when a fierce struggle for power was ongoing between the then incumbent President Alu Alkhanov and Ramzan Kadyrov.  According to rumors, Ibragim Temirbaev in 2006 participated in a meeting at which the then-influential Chechen security forces offered Alkhanov their support. Information about this gathering reached Kadyrov.
"They spoke badly about Kadyrov"
Fear has gripped the entire Chechen elite today.  One by one, senior Chechens are taken to police cellars and tortured to confess their disloyalty to Ramzan Kadyrov.
It was the manifestations of disrespect for the ruling family that these people committed in private conversations or meetings that became the main reason for the detention of themselves and their relatives, as well as those to whom they testified.
Ibragim Temirbayev himself was detained in early August, three days after his resignation as mayor of Argun.
uring these three days, Ibragim Temirbayev, in telephone conversations with different people in plain text and as politically incorrect as possible, expressed everything that he thinks about Ramzan Kadyrov.
In conversations with various leaders, including officials of all power structures of the republic, Temirbayev fiercely criticized the local authorities and expressed an extremely dangerous opinion in Chechnya: "I remain faithful to Russia and not to these bearded men", "I serve and I will serve Russia  and not these morons "and the like.
But in today's Chechnya, they first swear allegiance to Ramzan and only then to Moscow, but in no case do they oppose Moscow and Kadyrov.  Ibrahim Temirbayev made an unforgivable mistake, for which he was made to pay. 
Immediately after the wiretapping came to Kadyrov, Temirbaev, his relatives, security forces were all detained, his proteges were dismissed, searches were carried out in Temirbaev's real estate properties, a large number of weapons were found.
"Pandora's Box"
People from Kadyrov's entourage are saved from death by their publicity.  It is completely impossible to hide the reprisals against such a level by a local official.
However, until now, Kadyrov has never used Russian law to punish the guilty former ally.  The case was limited to many days (sometimes many months) of imprisonment in some basement, beatings, bullying and humiliation, dismissal and expropriation of property.
War in Ukraine created a new arms market –
At the moment, from various numerous sources it became known that at least five former prominent Chechen officials have been detained.
Detentions and searches are taking place not only in the homes of the "traitors", but also in the tribal villages of all their many relatives.
Hundreds of people were at risk of job loss.  And not only the high-ranking officials themselves – all their relatives and protégés are forced to write resignation letters. 
 In principle, Chechnya is accustomed to mass repressions, it is unaccustomed only to such a contingent of detainees.