How and why Chechen refugees are storming the Polish border with Belarus
Brest train station. At 11:30 in the morning, the sun is in full swing. In the hall leading to the border control zone, there are not many people, but after 17 minutes the train Terespol-Brest will arrive and the room will be filled with people. Among them will be a lot of refugees from Chechnya, refused by Polish border guards and sent back to Belarus.
They are fleeing Chechnya for various reasons: from political persecution to lack of money. Refugees go to Poland because they consider it the first safe country to stay in.
Today in Brest there are about a hundred Chechen refugees. During the day, only several people get across. No one understands how the guards are guided. Last year, one of the families entered the European Union on the 68th attempt.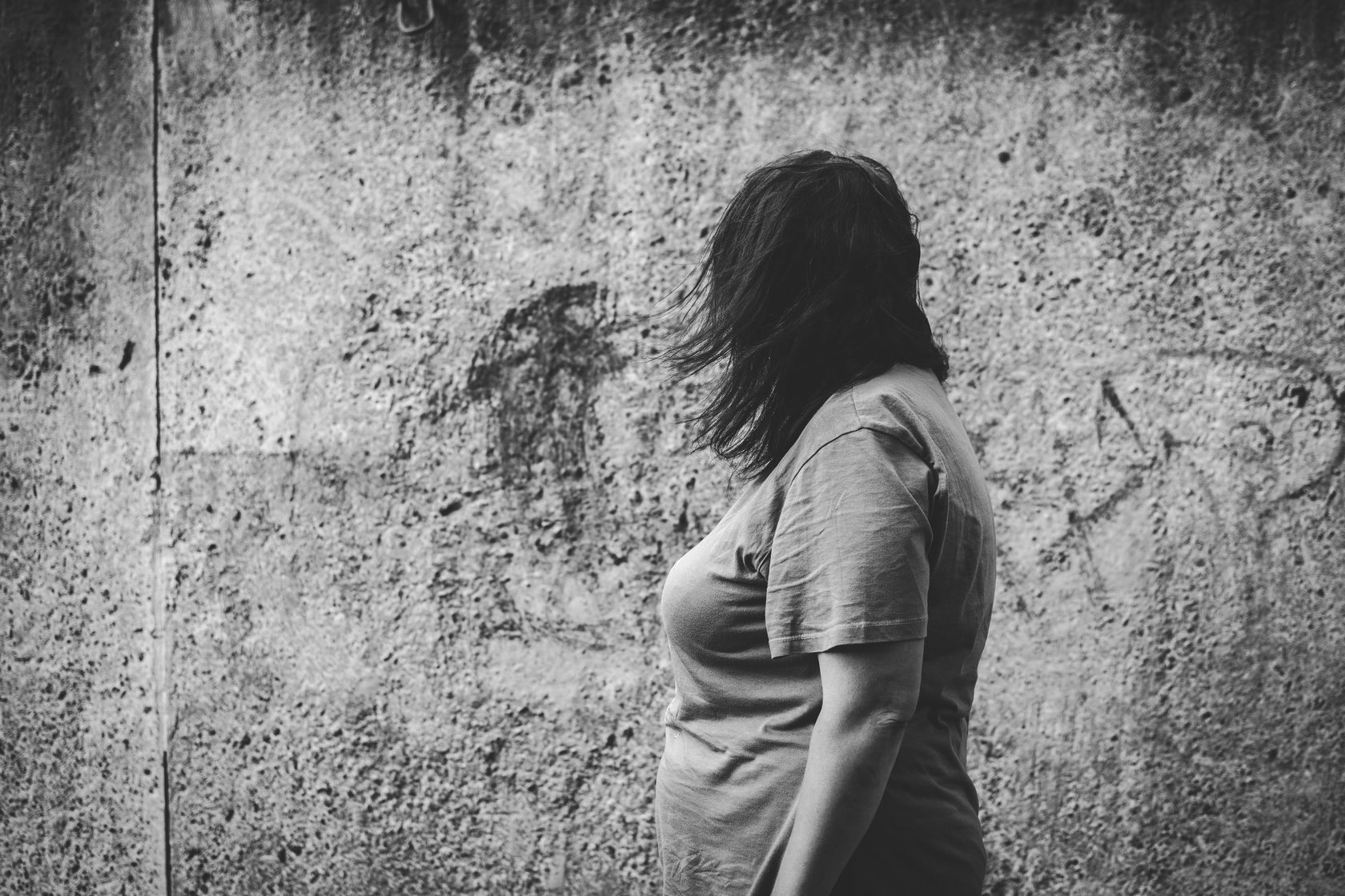 While we are waiting for the train, Khava (names have been changed) agrees to talk to us. She is half Kazakh, half Chechen, and because of this she has had a number of problems in Chechnya since childhood:
"My Chechen relatives were biased towards me. My Chechen stepmother wanted to get rid of me. All the time they told me: 'Go to your Kazakhstan, we are ashamed that you live with us here.' 
Khava says that in Chechnya, if relatives treat a woman of the family badly, then so does everyone else. This was the reason she ran away.
•Chechnya head threats to 'break the fingers, tear out the tongues' of Dagestan residents protesting border changes
•Frightened parents renounce their children while Chechen authorities persecute human rights advocates, LGBTI individuals and teenagers
•'It's fine here, but we would still like to move to Austria'
Hassan: 'One day I just had to go to Syria'
Hassan is fleeing Chechnya for political reasons, but he hopes to return.
"Now there is chaos there, one might say, genocide … You try to keep your head down: if you cannot drink – you don't drink, if you can't smoke – you don't smoke, but they still find something to get you with. Ramzan Kadyrov always requires his subordinates to work [hard], so they try [as hard as they can]'. 
Hassan worked as a taxi driver. Police planted drugs on him, and gave him a choice: either prison, or volunteer for the war.
"Choose, say. I decided that it would be better to sign a contract than sit in prison for five to ten years in prison. Even if I was sent to Syria or Donbass, I thought I could escape."
Hassan tried to flee to Poland through Brest, but after thirteen unsuccessful attempts to pass the border he went to Kazakhstan. He was given 15 days to leave the country.
"Then I went to Georgia, I was not advised to seek asylum there. They said that on the contrary, there would be more problems in Georgia. That I would be immediately given to the police and given to Chechnya. In short, I decided to return to Grozny. Well, one day I had to go to Syria. We were sent to protect oil production sites. I stayed there for three months. Of the 120 people, 20 did not return. During this time there were several assaults on our battalion. We did not even understand with whom we were fighting. There was Iran, Turkey, and America. [Even people there] don't understand who's who. It's as if Assad is fighting terrorists by himself. And Russia, for example, just brazenly pumps out the oil, and that's all."
"The Polish border guards see us as less than important"
Amina is the youngest refugee we meet in Brest. She has on a pair of jeans, with flowing hair and smokes a lot. She says that this is usually a problem in Chechnya.
"Chechnya is a place where women have practically no rights. Women can't do anything themselves. It so happened that I got pregnant. I was not married to the man, and he was of a different nationality. I told my mother everything. She told my father, [and they humiliated and scolded me]. My father told me to have an abortion. Or rather, he said that he himself would take me to have the abortion. He said that I had disgraced our entire clan, that if they found out about this, they would punish me by a Sharia court and that they would kill me, because this is not forgivable." 
Amina fled with her boyfriend to his homeland, but after a few years he decided to leave and take the child with him. Amina ran away. She says that she will remain in Belarus if he cannot leave for Poland.
Chechens ride in the third wagon 
The first morning train from Brest to Terespol leaves at seven in the morning. By 6:30 the station is filled with Chechen families. We buy a train ticket for Khava. The cashier, pointing at the refugee, asks:
"Are you buying this ticket for her?"
"Yes."
"You should have said so immediately. They can only ride in the third car." 
"Why?"
"That's what the border guards decided."

The journey from Brest to Terespol takes just 20 minutes. When the train stops, we leave last to see where the refugees will lead us. But they can not get out of the car until the other passengers leave the train. We will not see them again. Immediately I recall the phrase of Amina: 'we are less than important for Polish border guards.'
Refugee camp
We were not allowed by the Polish Foreign Ministry to visit the refugee camp in Biala Podlaska. 
The camp is a gloomy gray building, even from a distance it resembles a prison because of the barbed wire. The camp is divided into closed and open sections. The closed section, encircled by barbed wire, is for people who, without receiving asylum in Poland, escaped from the camp or tried to leave for another EU country. In the open part of the camp are all the others, including those who were transferred from the closed.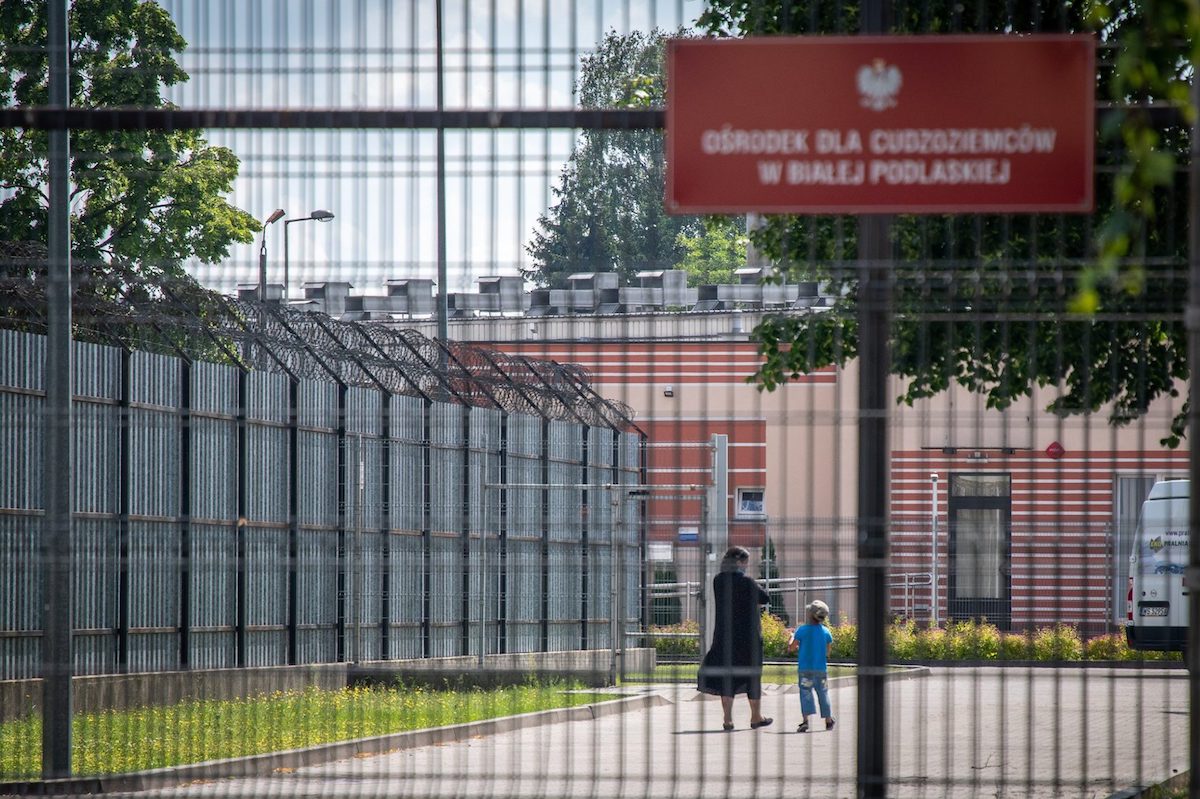 Near the camp we get acquainted with Khatuna from Dagestan. Half her face is covered with a veil. She came to the Polish camp with her two children – Aziz, 6, and Aryan, 16. Khatuna's husband took on loans in Dagestan, and then simply disappeared. After she had been abandoned, her house was set on fire. Khatuna had a large part of her body burned – she underwent several operations, and skin was transplanted to her face from her hips.
"Today, we got [humanitarian refugee status]", she says. "In ten days, we, God willing, we will go to another camp in the town of Linin [45 minutes from Warsaw]. 
17-year-old Viskhan and Alekhan, along with their father and other relatives, came from Rostov. Before that, they fled from the war (in Chechnya). The boys lost their mother during a shootout.
"You have probably heard about the war," says Viskhan. 
"My father also had problems in Chechnya, he was in prison. Our family stayed in Brest for a month, they managed to get to Poland on the eighth attempt. There was no place in the camp, so we were not allowed in," Alekhan laughs. 
Two days after our meeting, Amin and his son makes another attempt and ends up in Poland. 
"My son and I are fine! There are no restrictions, we have our own room, it is very clean. We can go for two days wherever we want. They feed us well, there is a lot of meat. As for money: they give us about 419 zlotys [about $110] a month. This is not bad given the fact that they feed us here and we have a place to live." 
A few days later, Viskhan left Biala Podlaski for another center – to the village of Vohyn. There, he says, conditions are better than in redistribution camps.
The rest of those we interviewed remain in Brest. They left the Caucasus in the hope of a better life, but on the way to the European Union they got stuck in a train between Belarus and Poland. Who knows for how long?
Euroradio thanks Human Constanta human rights organization for assistance in preparing this text.