New president of Ukraine sworn in – immediately dissolves parliament
Newly elected president of Ukraine Volodymyr has been sworn in before MPs of the Verkhovna Rada.
• How Ukrainians pull a fast one over the government
In his inaugural speech, he declared he would dissolve the Verkhovna Rada (parliament) and, in doing so, call for early parliamentary elections.
"I really do not want you to have images of me in your offices. Because the president is not an icon, not an idol, the president is not a portrait. Hang photos of your children there, and look into their eyes before every decision", Zelensky said to government officials.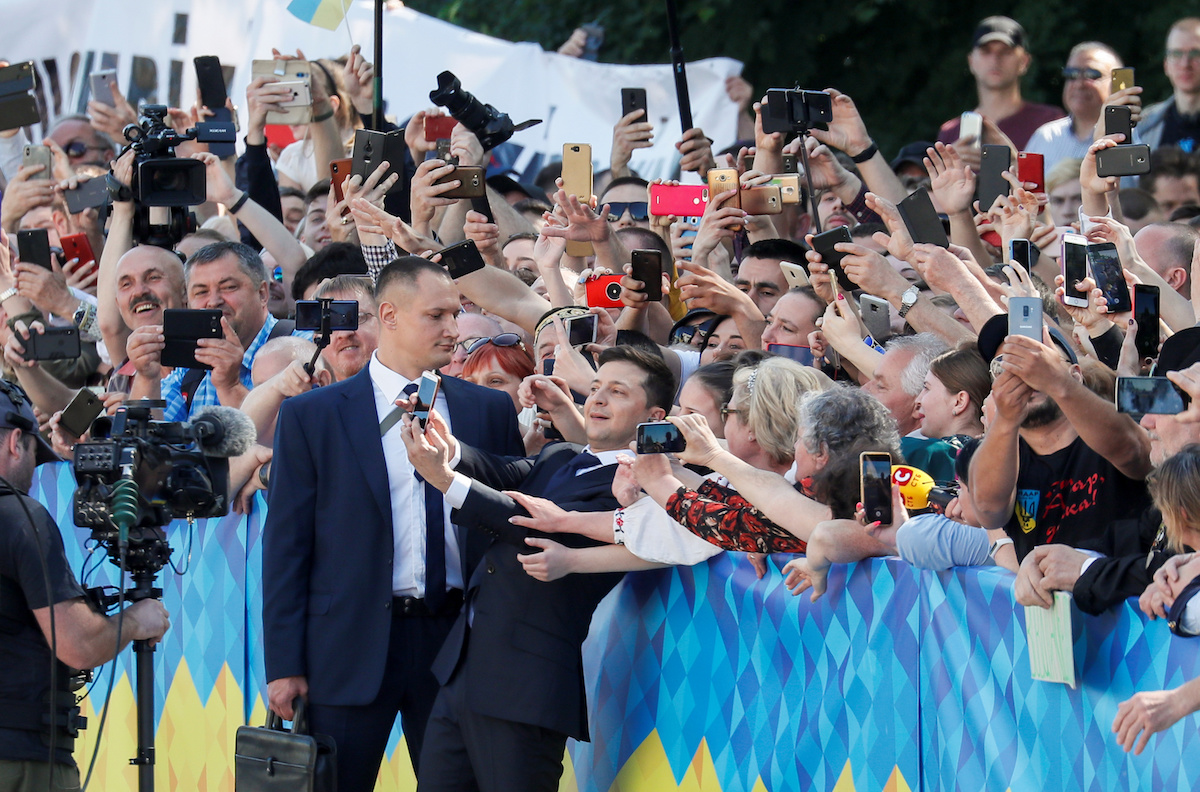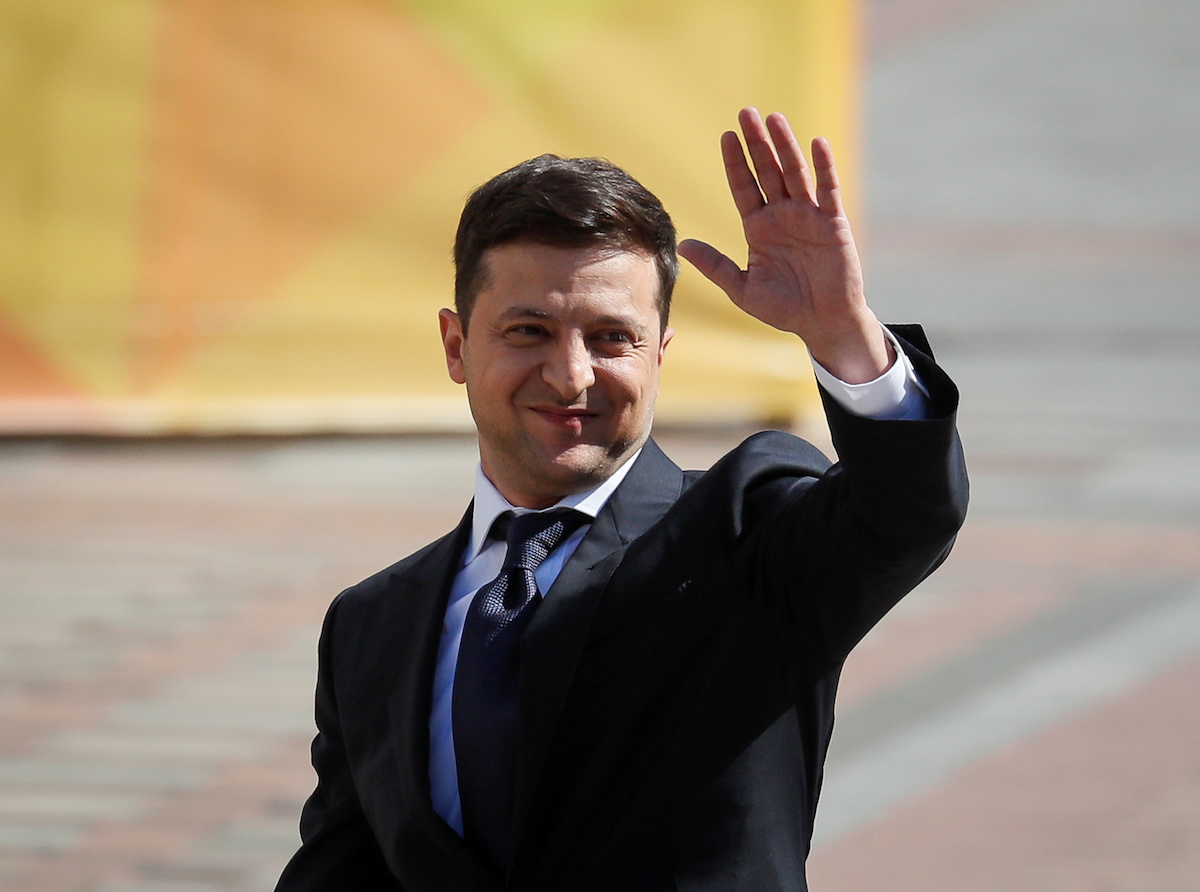 Before entering the building of the Rada, Zelensky spoke to people who came to watch the inauguration on specially installed large screens – the decision was made by the elected president himself.
Zelensky began his speech with a story about his son.
"My six-year-old son said: 'I heard that Zelensky is the president. So I am also president.' It sounded like a joke, but then I realized that it was true. Each of us is a president. This is not my [victory alone] – this is our shared victory. Each of us swore allegiance to Ukraine. Each of us is responsible."
•What will and won't president-elect Volodymyr Zelensky do for Ukraine?
Zelensky called on deputies before the dissolution of the Parliament to adopt a number of important laws on the lifting of parliamentary immunity, on criminal liability for illegal enrichment, approving the Electoral Code, and also dismissing the head of the Security Service of Ukraine, the Prosecutor General and the Minister of Defense.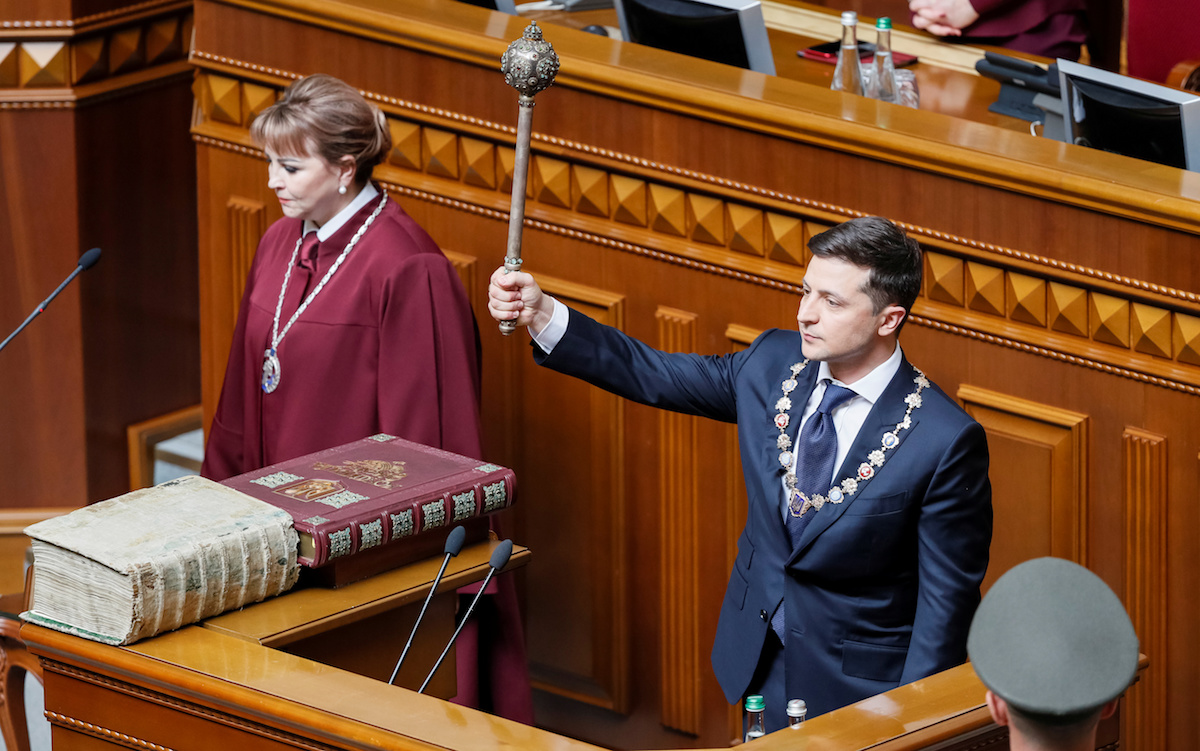 "You have two months for this. Do it and hang medals yourself. I dissolve the Verkhovna Rada of the eighth convocation. Glory to Ukraine!", said Zelensky.
What else did Zelensky say in his speech?
He said that the first task of his team was to implement a cease fire in the Donbass.
"I am ready to lose my popularity, my ratings and my post, so that peace will come. But never will we lose our territory."
He called on Ukrainians from all over the world to return to Ukraine.
"There are 65 million of us. Those who were given birth to by Ukrainian land are in Europe, Asia, America. We really need you. To everyone who is ready to build a new, strong, successful Ukraine, I will gladly grant citizenship", Zelensky said.
"Please remember the Icelandic team at the European Championships, when the dentist, the janitor fought and did something that nobody believed in. And this is our chance. We must become Icelanders in football, Japanese in technology, Israelis in the ability to defend their land, despite any differences", Zelensky said, addressing the citizens of the country.
Showman and comedian Volodymyr Zelensky won the presidential election in Ukraine. He won in the second round on April 21, defeating current president Petro Poroshenko, receiving 73 percent of the vote.