"Culinary diplomacy": festival of Armenian and Georgian cuisine
Mimino Festival in Dilijan
Dishes of both Armenian and Georgian cuisine in one place, not in a restaurant, but in the pavilions of a culinary festival. For two days in a row, thanks to the festival called "Mimino", the aroma of delicious dishes and wine was wafted in the Armenian city of Dilijan. The Armenian-Georgian festival dedicated to the culture and cuisine of the two countries was held for the first time. The purpose of the event was to unite the inhabitants of the two neighboring countries, to bring people together in one place so that they could talk about culinary and culture.
---
---
"What can bring people closer together than a kitchen?"
The Armenian and Georgian teams participating in the festival prepared and presented dishes of their cuisine to the visitors. Guests approached the pavilions, tasted food, drank wine, bought souvenirs and handicrafts of Armenian and Georgian masters. Folk songs, jokes and, of course, phrases from the beloved film "Mimino" sounded from the stage.
"We called this festival "culinary diplomacy". I think it is clear to everyone that economic, trade, political and diplomatic ties are strengthened when peoples are in close contact. And what can bring people together more than cuisine, delicious food," Sedrak Mamulyan, head of the NGO "Development and Preservation of Armenian Culinary Traditions," told JAMnews.
His Georgian colleague, brand chef Gogi Bazandarashvili, agrees with him. He hopes that more Georgian chefs will take part in the festival in the future and present more Georgian dishes.
Gogi Bazandarashvili believes that the cuisines of the two countries are close, so it is no coincidence that both Georgian and Armenian chefs prepared many meat dishes, presented a large selection of cheeses and, of course, wine.
Are Georgian and Armenian cuisines similar or very different?
Sedrak Mamulyan notes with regret that professional circles know more about each other's cuisines, but ordinary residents know almost nothing.
"Our kitchens are somewhat similar. In general, the cuisine is based on climatic conditions, lifestyle, for these reasons there are similarities. We eat the same foods, almost the same spices, we are similar in the way we eat: we like to sit at the table, make toasts, eat with friends and relatives.
But the more we are similar, the more we are different and unfamiliar to each other. The ideas of our people about Georgian cuisine are superficial: khinkali, satsivi, the same can be said about the knowledge of Armenian cuisine in Georgia. But there are many other things," Mamulyan says.
Bazandarashvili admits that although he has been working as a chef for 25 years, he learned a lot about Armenian cuisine in two days.
"I have heard so many familiar words these days. You say "matsun", we say "matsoni". It's the same food, isn't it, but the word changes, the way it is used changes. You say hash, we say hash. Not only this one letter is changing, it is a change in the whole culture. You eat it with lavash and rukuami, but we eat it with a spoon and with pancakes thicker than lavash," says the Georgian chef.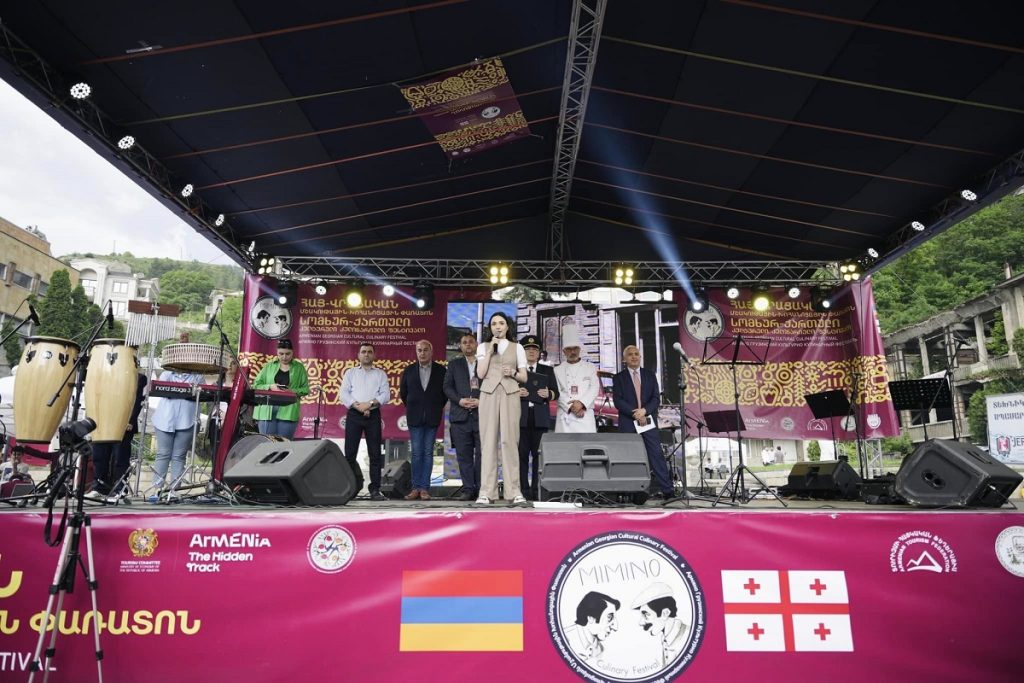 "We are working to introduce Armenian dishes to Georgians"
Georgia ranks second in terms of the number of tourist visits to Armenia. Only in January-May of this year, 93,000 tourists came from Georgia to Armenia, and after the lifting of restrictions due to the coronavirus, 806,000 people.
Experts believe that such events naturally contribute to an increase in tourist flows.
According to them, gastronomic tours, when gourmets visit different countries to get acquainted with national cuisines, visit restaurants and wineries, are in demand all over the world, so Armenia and Georgia can also offer such tours.
Sedrak Mamulyan notes that Armenia is "adapted" for Georgian tourists, there are Georgian restaurants here, Georgian dishes are even on the menu of cafes offering European cuisine. While in Georgia, Armenian cuisine is practically not represented.
"We are working to ensure that there are more Armenian dishes in the restaurants of our partners in Georgia. We understand that opening an Armenian restaurant is a matter of desire and investment of businessmen, but we are taking steps to include at least our dishes in the menu," Mamulyan says.
Chefs hope that next year the festival will be held in Georgia and this time will delight Georgian gourmets.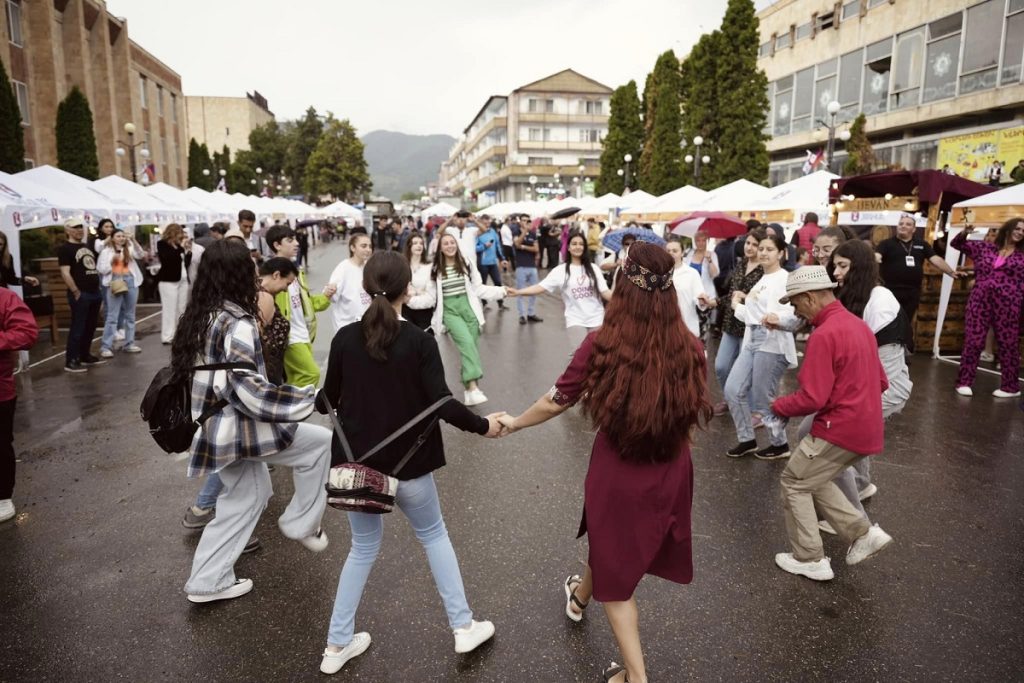 Follow us – Twitter | Facebook | Instagram
Mimino Festival in Dilijan