Chechnya head threatens to 'break the fingers, tear out the tongues' of Dagestan residents protesting border changes
In the North Caucasus, relations between two republics within Russia, Chechnya and Dagestan, have again become tense.
The reason remains the same – the administrative border between Dagestan and Chechnya remains uncertain, and residents of Dagestan suspect that they are going to lose territory in favor of Chechnya.
On June 10, a video was published on social media of young people demolishing a traffic sign with the inscription 'Shelkovsky District' – an area in Chechnya. However, the sign had been installed on the outskirts of the Dagestani city of Kizlyar.
The fact that the demarcation process of the border between Chechnya and Dagestan was launched last year was heard by unsuspecting residents of Dagestan only this spring.
Protests have begun in the republic, and activists accuse Chechnya of demarcating the border unilaterally, without considering it necessary to involve Dagestan.
•Chechen land grab: Dagestan wary of losing territory to Kadyrov's ambitions
•Russian authorities resort to forceful settment of unrest in Ingushetia
Given the tension in the area, the speakers of both parliaments of both republics have agreed to suspend the process of demarcating the borders.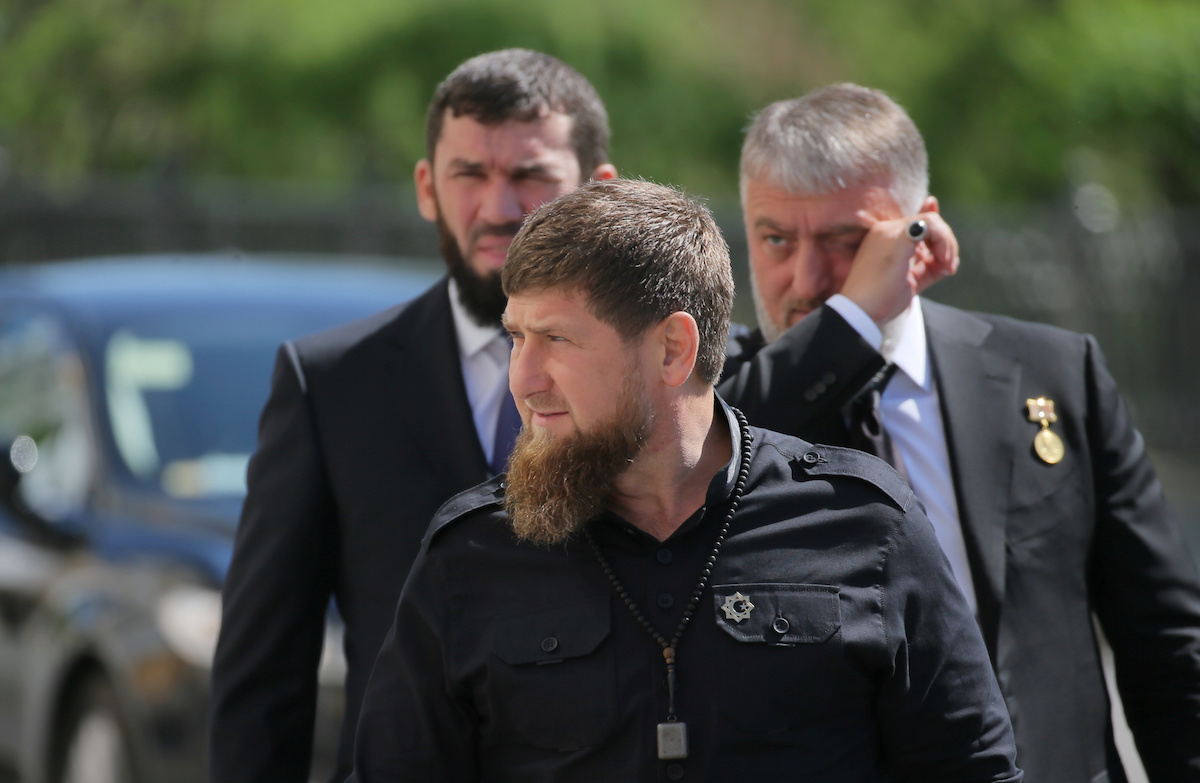 However, the Chechen authorities did react to the video of the signs being taken down.
The first to react was Chechen Parliament Speaker Magomed Daudov.  He reprimanded the head of the administration of the Dagestan city of Kizlyar and said that the signs had been installed in their proper place and would definitely be restored.
"This mess between the Chechen Republic and Dagestan goes on precisely because of the administration of the city of Kizlyar," said Daudov, addressing his words to Alexander Pogorelov –  the head of the administration of Kizlyar.
The video distributed by one of the local telegraph channels "Ask Rasul" shows how the speaker of the Chechen parliament argues with a local resident in Dagestan:
"You'll take it down over my dead body," Magomed Daudov tells him, referring to the road sign.  
"[And] so we will", the resident of Dagestan replies.
The head of Chechnya, Ramzan Kadyrov, responded to discussions on social media. In a statement that he published on his Instagram, he called on the people of Dagestan to "open their eyes slightly, turn on the receiving antennas and digest everything".
"Watch your tongue, watch your fingers, otherwise we will break your fingers and tear out your tongues – keep this mind. We will not leave any provoking commentary or video publication", Kadyrov threatened users who left comments that he considered offensive to the Chechen side.
"Imagine Stavropolski krai, Ossetia – we have a border with them, in general there are no problems. Immediately everything was decided. Ingushetia … It has always been our territory. And Dagestan. This is also our territory", Kadyrov said.