Georgian fathers and paternity leave
Thirty-one-year-old Giorgi Balakhashvili is waiting for the birth of his second child. He is going to repeat what only a few men in Georgia dare to do even once: Giorgi is taking paternity leave for the second time. This time around, things will be much easier: changing diapers, cooking porridge and giving the child a bath will no longer be a problem for him.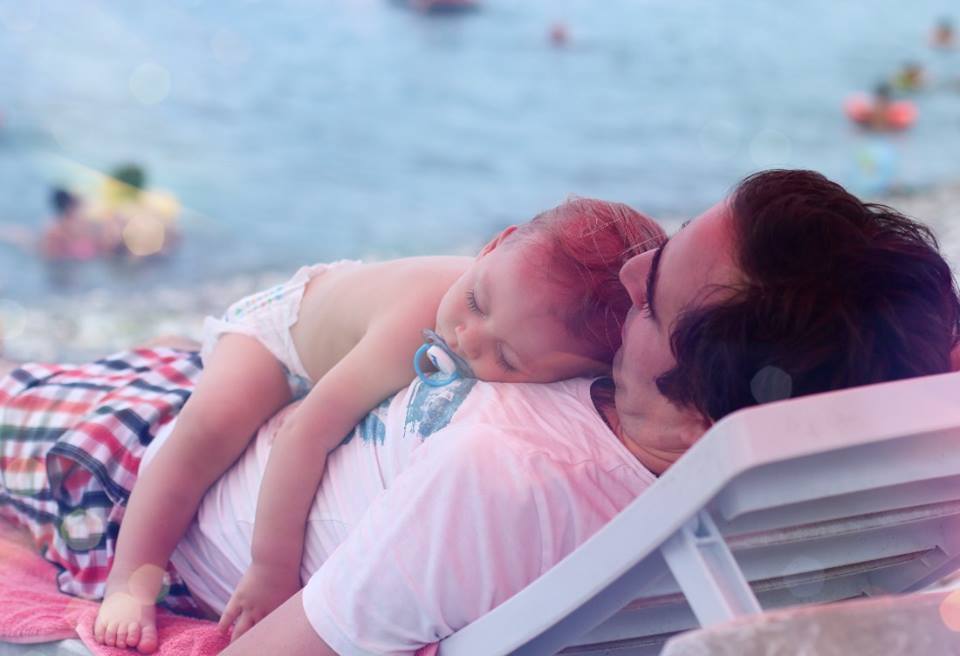 Three-year-old Ilia, Giorgi's first child, is already going to kindergarten. At first, taking care of the baby was scary, Giorgi says.
"I remember the moment when it came time to cut the child's nails. My wife and I looked at each other and were confused for some time: how are you supposed to touch such tiny fingers with scissors without damaging them?! But I mustered the steadiness, and in fact, it was nothing complicated – it's not like putting a child to sleep or changing its clothes."
Giorgi does not believe that he has done something unique in taking paternity leave, or that he has become some kind of special dad. He wagers many men would go on paternity leave if it were not for the stereotype that this is somehow not a man's affair.
In traditionally-minded Georgia, childcare is considered a woman's job alone, and the ability of men to cope with the responsibility of raising a child is often cast in doubt.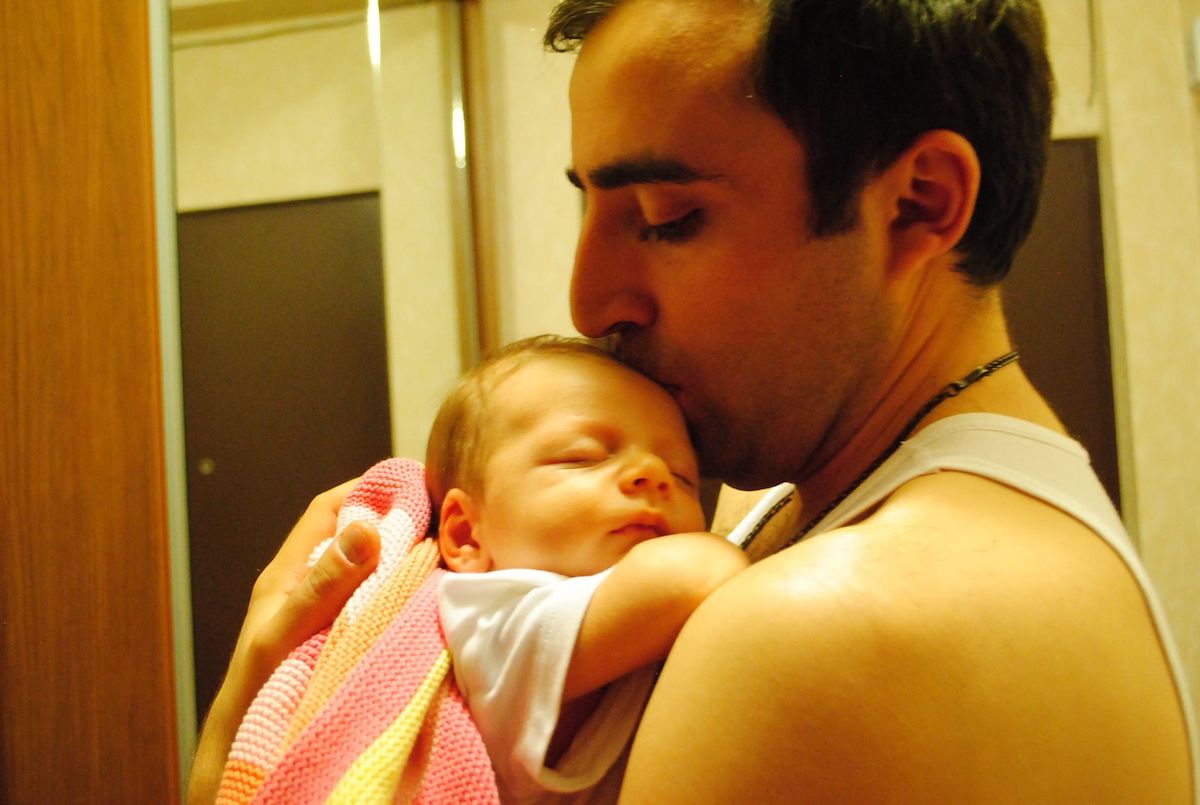 "Men simply don't dare to take this step: many of them won't even stay alone with the child. They're just not sure what to do. They don't know what to do when a baby cries, or if it doesn't want to sleep or eat.
They believe that only a woman can handle it. And from the very beginning, I followed the principle of: if my wife can do something, then why shouldn't I be able to manage it as well?" says Giorgi.
---
• "I want to be friends with mommy" – UNICEF survey on parent-child relations in Georgia
• Mister babysitter: when men take care of kids
• Without the right to choose: when men in Azerbaijan are forced to marry
---
That's not a man's job
Traditionally-minded Georgian families divides household responsibilities in two – the woman takes care of the child and home, and the man brings in the money to provide for the family.
This rigid schema still functions in modern Georgia, despite the fact that women often work more than men and are responsible for providing for the family.
Data from the United Nations Population Fund (UNFPA) from 2014 show that between 30 to 42 per cent of fathers never cook food for their children under six years old, never change diapers or bathe them.
With older children, the situation is no better. The same data set shows that only seven per cent of fathers cook, wash clothes and read books to children from ages seven to 12 years old.
A fathers' participation in the education of teenagers aged 13–18 is even less: only five per cent of dads are involved in the process of choosing books for reading, meeting with teachers, helping with homework or washing children's clothes on a daily basis.
The 'head of the family' doesn't get involved
Psychologist Keti Tavartkiladze says the lack of participation of men in childcare and education is closely related to cultural norms and ideas about established gender roles in Georgia.
"Many fathers who are actively involved in raising a child do not advertise [that they do so], somewhere inside themselves they might still believe that they are engaged in a 'not entirely masculine' affair," she says.
Tavartkiladze says that per the established gender roles in the country, a man stands a step higher than a woman and acts as "the head of the family" – someone who should not interfere in its 'internal affairs' or duties connected with the care of children. But at the same time all family members are accountable to him.
"A very fragile border separates such a situation from domestic violence," Tavartkiladze said.
Tavartkiladze says it is very important that an emotional connection between a father and child be formed in the period immediately following childbirth.
"In the first two years, an important attachment phenomenon emerges. Healthy attachment means a strong emotional bond with a person caring for the child, and this bond is maintained throughout life. It's just as important as food and air," says Tavartkiladze.
But in Georgia, as a rule, fathers do not form such ties, and this later strongly affects their relationship with their children. This is evidenced by the fact that in adolescence the relationship between children and their fathers are often not friendly, and in fact the distance between them grows.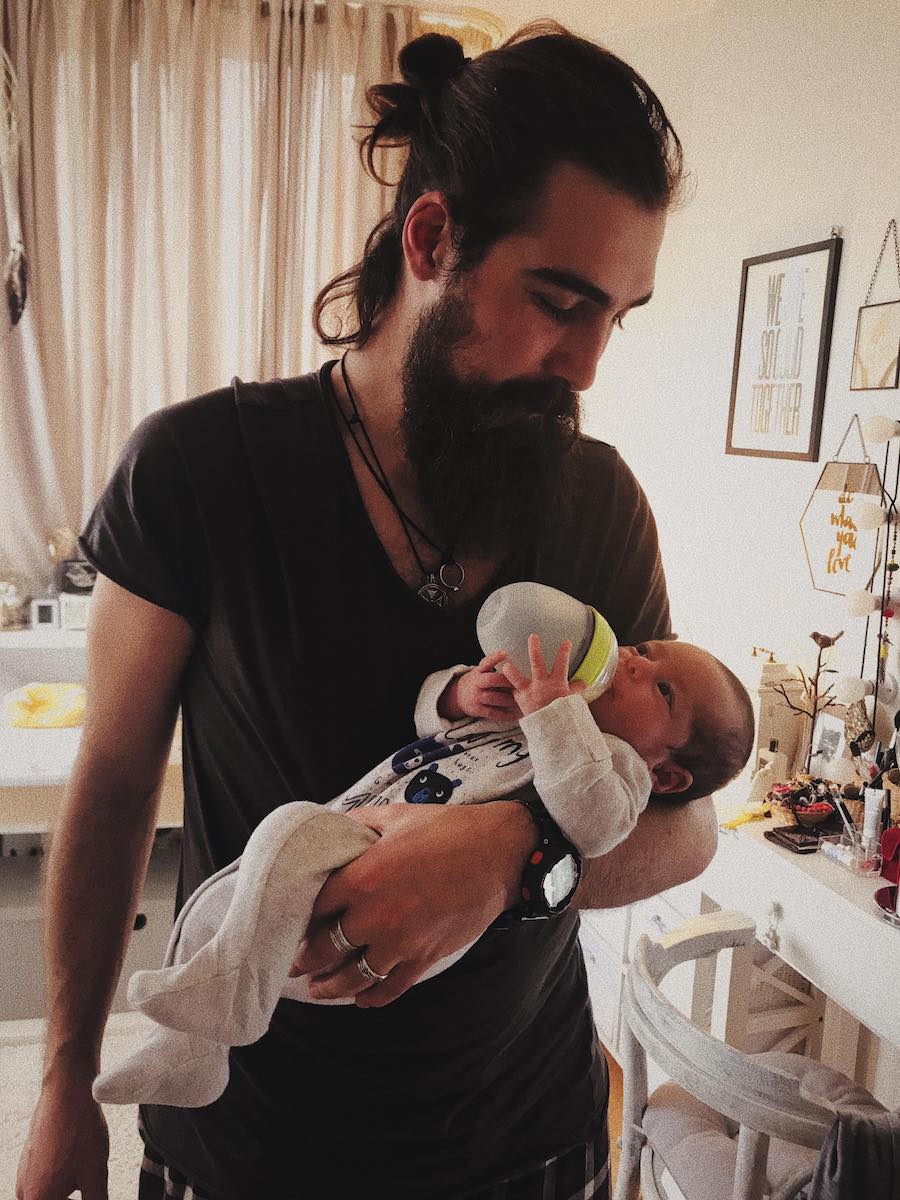 In 2017, UNICEF conducted a study examining the problems of adolescents in Georgia. Most of the respondents presented their fathers as authoritarian figures, describing them as demanding, strict, not stingy with comments and punishments of people. Sometimes, this harsh image is maintained in the future.
"I was always running over to the crib, listening for breathing"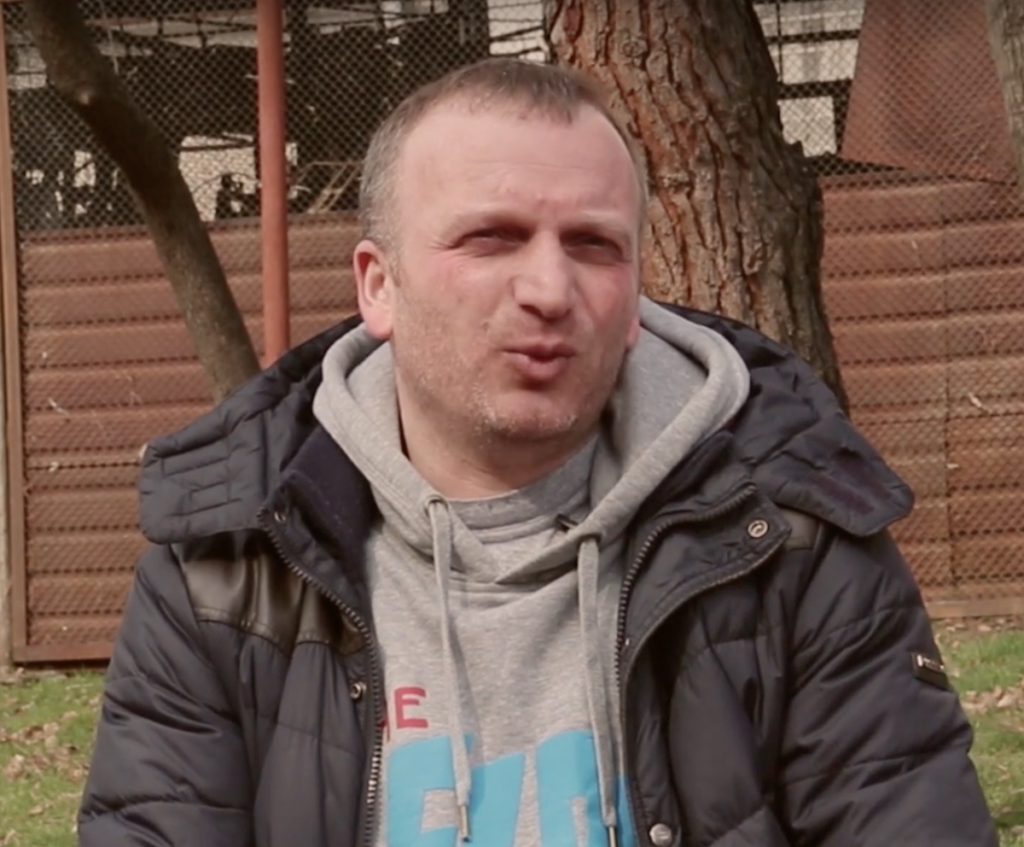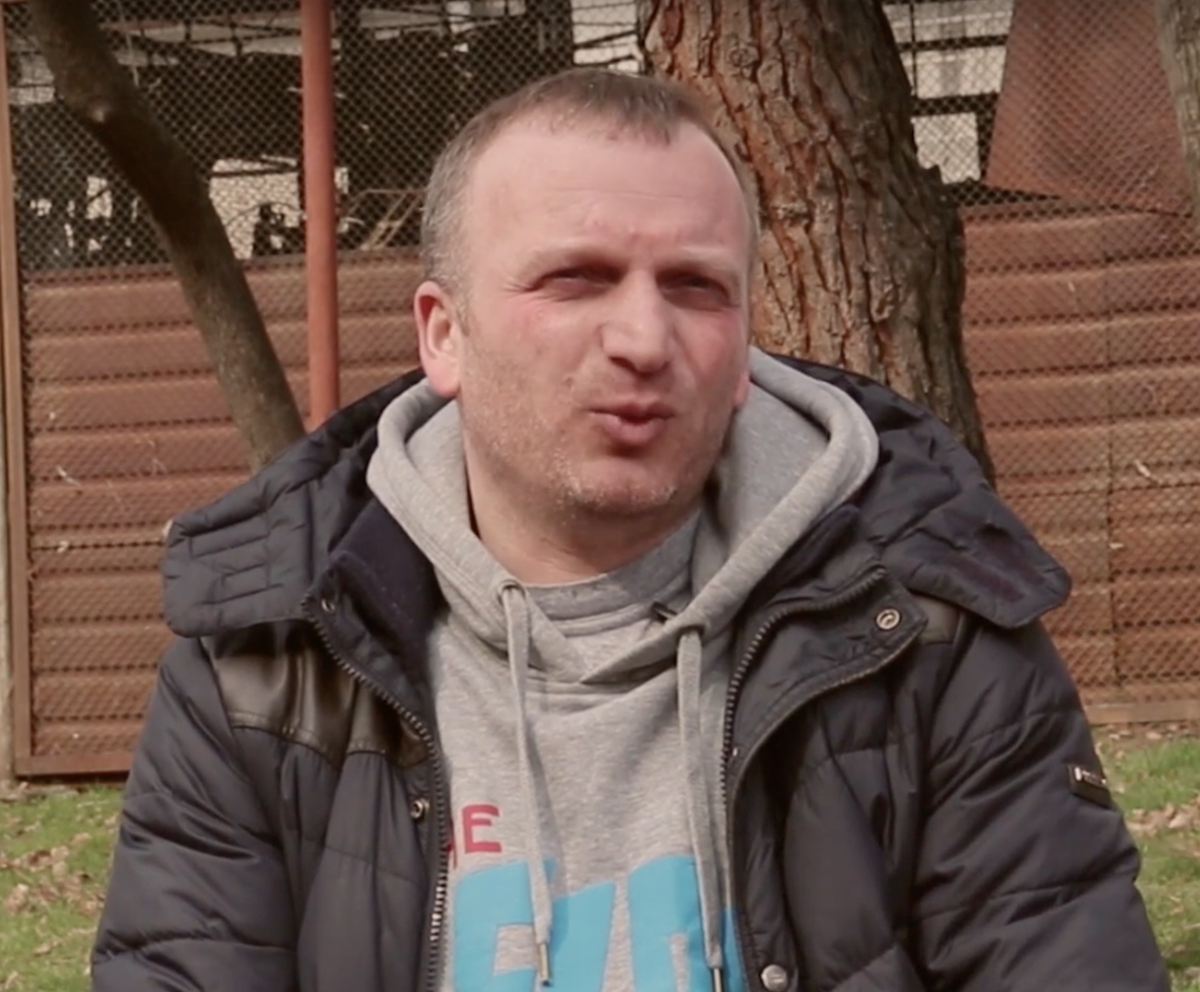 Thirty-seven-year-old Giorgi Chikovani went on paternity leave after the birth of his daughter Lea.
Before that, he and his wife Mariam assessed their financial situation and decided that Mariam would not be able to take maternity leave for more than a month. Giorgi works in a state institution and lectures at a private university, and his wife works in a private company.
Giorgi says that he barely remembers the first month after the birth of his daughter.
"I was anxious, I lost 12 kilos from stress. I don't remember anything. I couldn't eat normally, nor drink. I was always running up to the child, listening whether she was breathing or not," he recalls.
Giorgi says he was lucky. At work, his decision was taken with surprise, but understanding. At first, his friends made fun of the topic of maternity leave and fatherly masculinity, but soon they got bored with the running joke.
Today, Giorgi and Mariam share all the duties of childcare: playing with her, cooking, and cleaning up after her. Lea is one year and seven months old now. She loves to dance with her dad and play with him. Before going to bed, she asks him to read her a book.
"During those months, I experienced the most important lesson of my life – being with a child from the first days of its life allowed me to establish a relationship in which I have never been a stranger," says Giorgi.
Maternity money to those who give birth
The Georgian legislation stipulates that a parent (unspecified gender) who works in public service is entitled to two-year maternity or paternity leave, of which half is paid. Private companies themselves decide whether or not to allow employees to take leave after the birth of a child.
Formally, the law puts parents in the same position regardless of gender.
However, men wishing to exercise the right to paternity leave have problems. After the birth of a child, the state pays 1,000 GEL [$375], although the amount depends on one's salary.
But fathers cannot receive this money, since they are paid out only on the basis of a document from the maternity hospital – in practice, this means that only those who have given birth to a child can receive funds.
Therefore, there is no accurate data on men who take paternity leave. The Social Protection Agency keeps records on the basis of extracts from maternity hospitals and money issued. A man can receive this money only in one case – if the woman in labour dies during childbirth.
Therefore, often men who have decided to go on maternity leave have to give up the idea of getting government money. But some find a way out here – maternity leave is officially issued to the mother, and she receives compensation from the state. However, the father cares for the child, and agrees with his employer to leave work temporarily.
Paternity leave in the country's Constitutional Court
The Constitutional Court of Georgia received a lawsuit from 28-year-old Lasha Chaladze who demanded the abolition of the rule which states that only mothers are given birth documents.
Lasha himself is a lawyer. He is still single and is not expecting children, but, he nonetheless took an interest in the situation and found this law unconstitutional.
"I don't know if I will ever take paternity leave, but I think that I should have such an opportunity according to the law. A man can raise a child to the same extent as a woman," says Lasha.
This proposal is supported by the UN Population Fund.
At the same time, the UNFPA says it is necessary to oblige all companies and institutions, regardless of the form of ownership, to provide employees with maternity or paternity leave for up to 14 days.
Mariam Bandzeladze, the fund's gender programme manager, says that men often do not know that they are entitled to paternity leave, and even more so about their rights during such leave.
Bandzeladze says it is necessary to raise public awareness, change the attitude of society towards the issue and encourage men to use the right to paternity leave more actively and participate in the upbringing of children.
"Its one issue to draft the contents of the law, and another to teach the population about their rights and how to encourage people to take advantage of this right," says Miriam.
"Georgian men aren't the same"
Irakli Kakabadze is a well-known example of Georgian fathers taking paternity leave.
He was the first to use this right, and was the first to be reported on in this capacity by the media.
Today Irakli lives with his family in Istanbul. In one of the old quarters he has a small Georgian cafe and things are going well.
His son Daniel is already eight years old and he is going to school. Irakli says that his wife had an important job offer, and when he became aware that he could take paternity leave, he decided to use it and set a precedent in Georgia.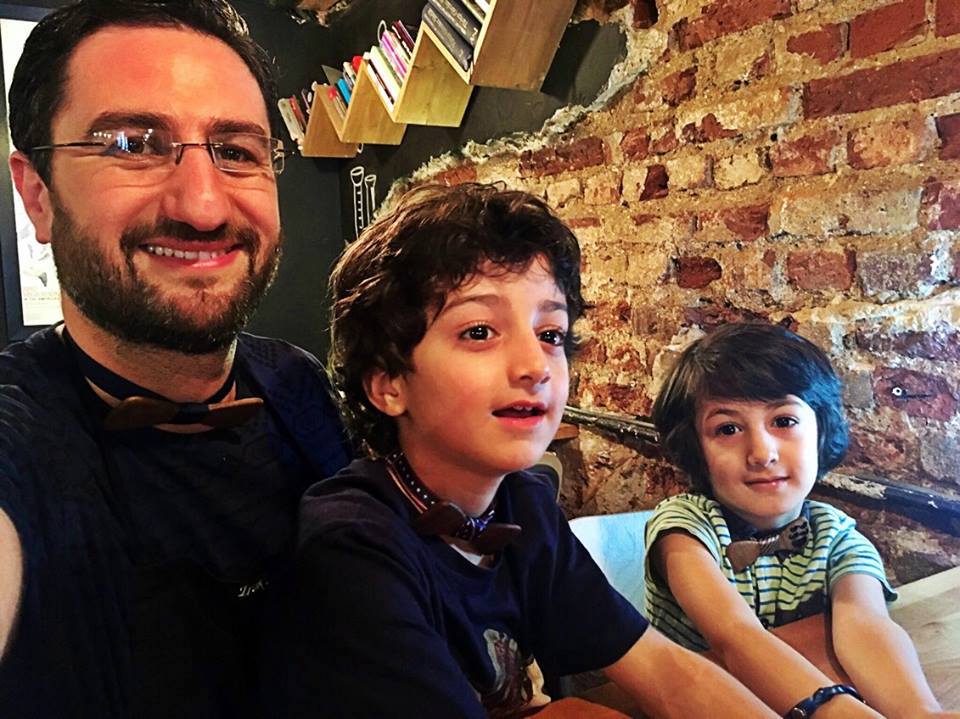 It was not so easy to do. Only after a long struggle with the Ministry of Health did Irakli and his then-employer, the Ministry of Education, manage to get him paternity leave.
Outsiders have reacted the worst. When the story of Irakli was published in the media, a lot of unpleasant comments appeared on Facebook.
"I was shocked by these comments. There were furious women writing that men are 'not the same', that they are 'degenerating'," says Irakli.
Irakli remembers the time when he was taking care of Daniel:
"A parent involved in the care of a child grows themselves. They develop skills. I never received more pleasure in my life than when I saw my child growing up and realizing that I myself took part in it. When you do not participate in their lives, you become an unhappy person."