"I want to be friends with mommy" - UNICEF survey on parent-child relations in Georgia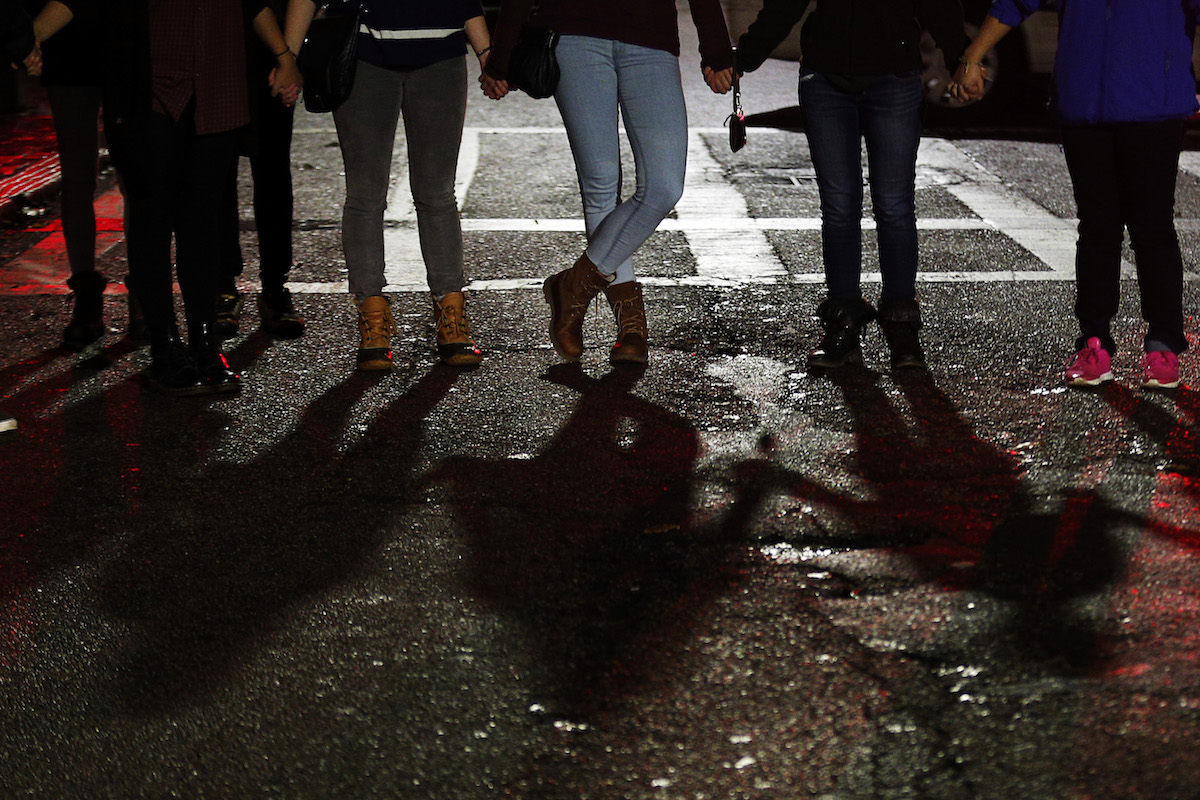 UNICEF released a report titled 'Parenting of Adults' on 11 December, concerning parent-child relations in Georgia.
Adolescents aged 10-17 and their parents or guardians took part in the survey. 
The report showed that:
Some Georgian adolescents do not receive adequate support in the most difficult and emotional periods of their lives from their parents; 
 Most parents raise children in an authoritarian spirit, limiting their freedom;
Parents and teenage children are often not friends;
The majority of fathers in Georgia continue to believe that boys should be brought up according to the laws of the "street academy", and should visit a brothel when they reach maturity.
JAMnews dug into the details of the report and the most important findings in the relationship between parents and teenagers in Georgia.
______________________
"I don't want to talk about my problems at home." 
The teenagers who participated in the UNICEF study unanimously declared that they wanted friendly relations with their parents.
"I want my mom to be a friend," said one of the teenagers in a focus group organised in the Kakheti region.
Research shows, however, that this is often not the case.
• Six facts dispelling the 'cult of children' in Georgia
• Children and the internet: a report by the United Nations Children's Fund
• UNICEF study reveals troubling findings: Tbilisi daycares overfilled, under financed
There are many cases of teenagers not receiving the needed support of their parents in the most difficult and emotional period of their lives.
"I don't want to talk about problems at home. They will accuse me of [creating] them,"  one of the participants stated during the discussion.
Strict fathers 
"When a child goes beyond all limits, how can you hold back?" said one of the fathers who participated in the study.
Most adolescents consider their fathers to be the more authoritarian of their parents. Both girls and boys admitted that in the presence of their father they behave differently – that is, more restrained than usual.
When characterising fathers, adolescents use the following phrases: "they are stricter", "they give warnings", "require explanations" and "punish offenses".
"A boy must go through street academy."
How do parents protect their children from violence?
Most parents react negatively to cases of violence in which their children are involved. As a result, children prefer once again not to speak about it. Moreover, often the parents themselves, especially fathers, provoke violence and aggression.
For example, one of the survey participants admitted:
"My father would be happy if I 'dealt' with somebody who humiliated another person."
Some fathers themselves push sons to react violently to aggression, afraid that their sons may be 'humiliated'.
The study showed that fathers often consider it important for their sons to go through  what is called a "street academy".
"A boy should go through 'street academy', and should know that the police should not be contacted," said the father of a teenager from Batumi.
Another category of parents, on the contrary, asks their children "not to rebel" in cases of violence:
"I didn't tell my parents anything because I know that they will look at me as if I am the guilty party. They will say that if someone said something offensive then you just have to put up with it. And I'm not going to," says a teenager from Telavi.
"When I scream, everyone calms down."
How are children punished in Georgia?
To strengthen their own authority, fathers and many Georgian mothers resort to physical and psychological methods of punishment.
In adolescence, physical punishment is rarely used – emotional manipulation is more prevalent:
"I raise my voice – when I scream, everyone stops," said the mother of one of the teenagers.
One of the survey participants said that when her mother loses her temper, she threatens to send her off to the village.
A popular method of punishment is confiscating an adolescent's mobile phone.
"I'll send you to the monastery!"
The role of the church in raising adolescents 
The study revealed an interesting trend: some parents turn to the church for help when seeking to discipline their disobedient children, thinking life in a monastery will "straighten them out".
"Two years ago I would have sent a child to a monastery, but I was told that life in the monastery is very hard, especially during periods of fasting," said the father of one teenager.
Close parent-child relationships and adolescent mental health 
The study revealed that strong parent-child relationships result in confident and healthy children.
Adolescents less attached to their parents often ignore their feelings, do not address their problems and become withdrawn.
Many teens believe that they should have greater freedom and should enjoy greater trust from their parents.
"They behave defiantly to get the attention of their parents."
Why is the connection between parents and teenagers lost?
Weak connections between parents and teens are due to many factors. However, if there is no contact between the parents and the child, then the parents are guilty of this dynamic and not the children, childcare experts say.
Sometimes this is a consequence of the constant employment of parents and their heavy work schedule.
One parent who participated in the study complained that the internet had changed his relationship with his children, who have moved further and further away from him as they search for answers to their questions on the internet.
More often, lack of contact is caused by inattention to the feelings and needs of children: many parents believe that the problems of children are truly "childish" and can be ignored.
One teen says:
"Children feel resentment when parents do not pay attention to them or are not interested in what they are doing … Sometimes they indulge in dangerous things just to win the attention of their parents … for example, if you don't go home until midnight, then parents, of course, start calling, asking where you are."
"This is for boys and this is for girls."
Gender in child-rearing

Gender stereotypes are more common in villages than in cities, but it should be noted that patriarchal norms have weakened in recent years.
For example, a woman from the countryside stated:
"I give the same tasks to both my daughter and son. This applies to cleaning the house and washing dishes as well. It is not only my daughter, but also my son that is engaged."
However, most parents approach the issue in a different manner:
Most parents agree that education is important for both girls and boys, but some say that it is more important for boys.
"In most families, it's a joy when a daughter gets an A in physics. But at the same time, if she decides to become a physicist, she can meet the resistance of her parents and the stereotype that a girl should not become a physicist," says a girl from Batumi.
Parents control girls more than boys. Almost all the girls surveyed noted that control over them is exercised by their mothers.
"My mom might not even let me out if she, say, doesn't like my hairstyle," a girl from Tbilisi complained.
"I will not ask anyone about sex, it's better to google it."
Sex and reproductive health is a topic that most parents in Georgia ignore. As a rule, parents and children do not discuss these topics, do not touch on issues of sexuality, risks, reproductive health or sexual identity. Parents believe that premature talk about the issue can arouse early interest in sex.
For their part, teenagers are uncomfortable talking with their parents about sex. They search for the information they need on the internet or receive it from their peers.
"I will not ask anyone about anything related to sexuality. I'll just google it. And if I don't find what interests me, I'll stop looking," a girl from Telavi said during the survey.
Mothers speak to their daughters about sexual maturity, menstruation and other bodily changes. Only a few fathers expressed willingness to talk with their children about certain topics, even of a sexual nature.
As for the sexual education of young men, this is considered a paternal affair – that is, a guided trip to the brothel. However, the survey showed that such "lessons" rarely contain talk about contraceptive use and safe sex.
For girls, the topic of sex is generally avoided, given that sexual contact before marriage is considered unacceptable.
"To marry at the behest of one's father."
The authors of the study indicate that raising a teenager in rural areas is a more collective matter than in the city. In the village, for example, warnings can be given to children by neighbors or parents' friends.
There are several unique elements when it comes to raising children in families of ethnic minorities. The father is often seen as the stronger and more authoritarian parent than in Georgian families.
Here, fathers make the most important decisions for their daughters — for example, solving the issue of marriage by finding, in his opinion, a suitable son-in-law, and marry them off.
"I'm half gypsy. Gypsies have the custom of early marriage. Sometimes they even get married at age 12 … even though she's still a girl, if her father has decided [that it is time], then she must obey and get married. Even if she doesn't feel like it at all," said one girl from Telavi.