Fire breaks out at construction materials market in Baku, three hospitalised
A strong fire destroyed almost half of one of the largest EuroHome construction materials markets in a suburb of Baku. 
Three people have been hospitalised: two of them were poisoned by smoke inhalation, and the third received a head injury. 
Three looters were also detained as they tried to take advantage of the situation and steal goods.
• Blackout in Azerbaijan: how it happened, who is to blame and how will they account for it
• A director, doctor, and rescue worker: three lives influenced by the 1988 earthquake in Armenia
Witnesses say the fire broke out due to the ignition of an electric cable in a tile store.
Several fire brigades, helicopters, and even an amphibious aircraft were involved in extinguishing the fire, but it was not possible to extinguish the fire for a long time. 
As a result, two hectares of the total five hectares of the market burned down.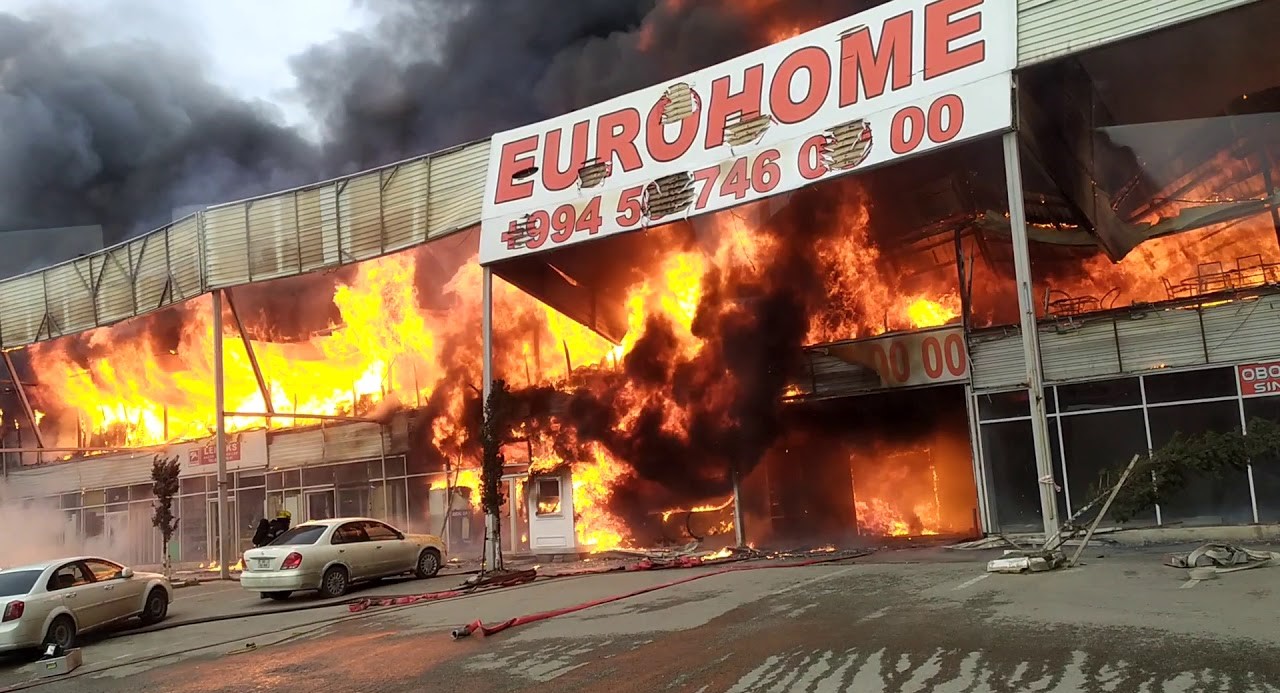 The amount of damage is unknown – no insurance policy in place
It is still unknown what damage the fire has caused to the merchants.
The owner of one of the stores, Yeghan Dzhabbarov, told the BBC that "the new leadership of the market has not established the insurance process." That is, the destroyed and damaged goods were not insured.
A similar incident occurred in Baku in March 2019, when the Diqlas shopping center burned down. Total damage then amounted to about $117 million. There was no insurance, entrepreneurs held several shares, and in the end, the president ordered they be payed compensation at the expense of the state.
Highway shut down
Due to the fire at EuroHome, traffic stopped on the highway connecting Baku with the neighboring city of Sumgait.
Among those who fell into this traffic jam was also the British ambassador to Azerbaijan, James Sharp. "We are on the way to Sumgayit. How terrible!" he wrote on his Twitter.
Sumqayıta yoldayıq. Qorxuludur! pic.twitter.com/kpilx4VP2O

— James Sharp (@JamesSharpFCO) December 10, 2019