Ukraine: will there be elections, is there conflict in Zelenskyy's entourage, what does Arestovich want? Opinion
Elections in Ukraine, Zelenskyy, Zaluzhny, Arestovich
Four issues currently dominate discussion about Ukraine:
1. Ukraine's war with Russia is becoming positional, which is dangerous for Ukraine. Ukraine needs a technological breakthrough in those areas where Russia has an advantage. This is the position expressed by Valeriy Zaluzhny, Commander-in-Chief of the AFU, in a series of articles in The Economist.
2. TIME magazine published an article about Volodymyr Zelenskyy saying that the Ukrainian president has no support even among his inner circle.
3. Oleksiy Arestovich, a former adviser to the president's office, called for peace talks with Russia and said he would run for president.
4. The U.S. is allegedly pushing Ukraine to end hostilities on the principle of "territory in exchange for peace."
Ukrainian political analyst Volodymyr Fesenko commented on these topics in a conversation with journalist Farida Kurbangaleyeva from Republic.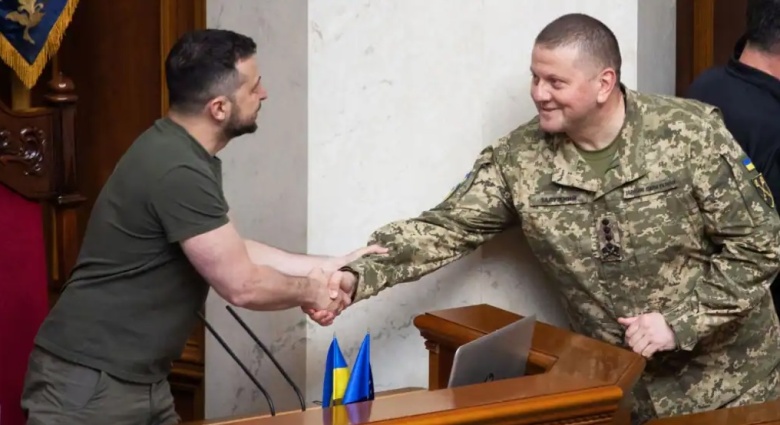 "Only Zaluzhny could criticize their military strategy"
It's no secret that Zelenskyy's office has long been jealous of Zaluzhny. They do not control him completely.
▇ At the same time, both sides realize that direct confrontation is quite risky for them and for the country.
The office realizes that if they do something against Zaluzhny, for example dismiss him from the post of commander-in-chief, they will bring him into politics with their own hands. And that will be a much more dangerous challenge for them than ten Arestoviches.
From the point of view of influencing public opinion in Ukraine, Zaluzhny's article is useful because it removes illusions.
Zaluzhny formulated five priorities. Four of them relate to interaction with Western partners. New military technologies necessary to change the balance of power in a war can be provided mainly by allies.
Therefore this article is addressed primarily to Western partners.
Zaluzhny says, "Just helping us minimally is not enough." But there is no defeatism or capitulation in the article. He simply speaks of needs that have not been fully realized. Things are happening late and on a limited scale.
Perhaps only Zaluzhny could have spoken such stark truth about positional warfare. From the mouth of any other person it would have been received with extreme criticism. If Zelenskyy had said such a thing, his longtime critics would immediately have accused the president almost of betrayal.
Zaluzhny enjoys enormous trust in Ukraine, both among those who support Zelenskyy and those who dislike the president. But there is no direct competition, much less public confrontation, between Zaluzhny and Zelenskyy.
---
---
Disappointment is increasingly being voiced in Ukrainian society
Both Budanov (head of intelligence) and Podolyak (head of the president's office) promised society a quick victory, saying it would happen in 2023. This was a huge mistake, as it led to inflated expectations.
▇ In Ukrainian society, the level of trust in the government and in individual politicians has decreased.
And Zelenskyy is seeing a decline in his ratings. In February-March of this year, according to the Razumkov Center polls, 85 percent trusted him, now 75 percent.
However, he had the same support as now after winning the presidential election. So we cannot yet say that public opinion has changed dramatically.
Arestovich and his proposal to initiate negotiations with Russia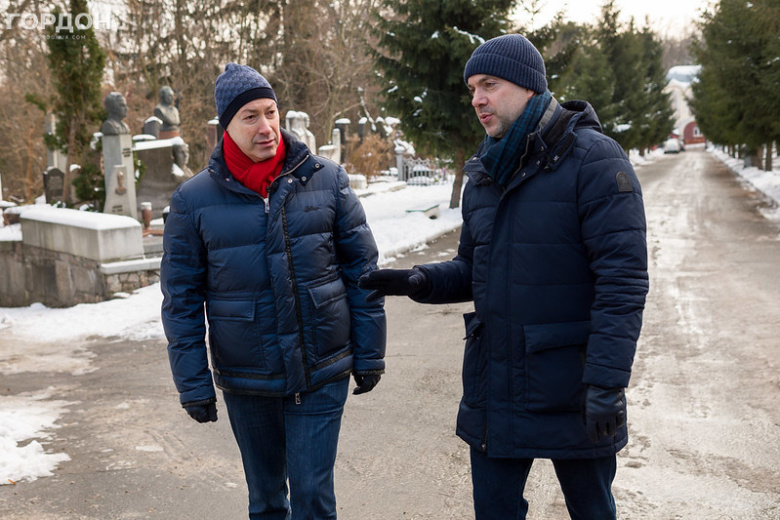 According to polls, the majority in Ukraine believe that the country should not make territorial concessions for the sake of peace. Former advisor to the office of the president, Oleksiy Arestovich, presented his peace plan, in which he expressed the idea that now it is not worth fighting for the occupied territories, but to sit down with Russia at the negotiating table.
▇ Now that Ukraine has no serious advance and the Russians are emboldened, whoever proposes a truce has every chance of being perceived as the "weak party".
There could be negotiations on the end of hostilities – this, in my opinion, is the most likely scenario for the future. This is what is called a frozen war, and something that Zelenskyy dislikes very much.
But this may be the most realistic option for ending the war, because it is impossible to reach a compromise that would suit both sides on the status of the occupied territories.
But this will not mean that Ukraine has "reconciled" with the situation. And NATO membership is necessary for security guarantees, and Arestovich is right.
Kissinger's plan, which he is promoting, is an idea that should be considered. But there are a lot of nuances, and those nuances are very important.
Former U.S. Secretary of State Henry Kissinger proposed in December 2022 a ceasefire line along the borders that existed before Russia's military aggression began on February 24, 2022. Crimea would become a subject of negotiations already after the ceasefire. "At the same time Ukraine should already be tied to NATO, neutrality as an alternative no longer makes sense," Kissinger wrote. He also suggested holding "referendums on self-determination with international supervision in particularly disputed territories that have changed hands several times over the centuries."
How is Arestovich viewed in Ukraine and why did he decide to become an alternative to Zelenskyy?
▇ According to polls at the end of September, 71 percent of respondents do not trust Arestovich. Fifteen percent partially trust him. And only two percent fully trust him.
He sees public sentiment changing and criticism of the president growing, including over corruption scandals. The war is dragging on indefinitely, and this also causes people's discontent. Some want to find someone to blame for the fact that there is no victory. And someone simply says: "Since it is so, let's get out of this war". And here Arestovich, apparently, saw a chance for himself.
Even before, when he was on Zelenskyy's team, many people did not perceive Arestovich because of his political past. Because he changed his worldview position more than once, even contacted Dugin. He was both a scout and an actor, and a practicing psychologist.
Arestovich has an amazing ability to create scandals and conflicts. Suffice it to recall how he spoke aggressively about women (Arestovich said that women are "creatures" who one wants to first "fuck" and then "offend" and "strangle without ceasing". He also said that women "should look at a man as an idol" – JAMnews).
That's how those 70 percent who, for various reasons, dislike or distrust Arestovich came together.
Will there be presidential elections in Ukraine in spring 2024?
In a recent video message, Zelenskyy said that "now is not the time for elections," but at the same time he did not explicitly say that there will be none. He is certainly listening to opinion polls, and most Ukrainians – about 70% – are against elections during a time of war.
▇ Because of the elections, there is a risk of splitting society, and that is dangerous, still fighting each other politically in a war with an external enemy.
For now, we can say with high probability that it is unlikely that there will be a decision to hold elections in March 2024.
"Simon Shuster in vain described Zelenskyy in TIME as a lonely and angry at the West politician"
When presidential spokesman Igor Zhovkva was asked if there was a conflict between Zelensky and his entourage, he answered succinctly: "Bullshit."
I think that Shuster overdramatized the situation, maybe even out of an attempt to arouse sympathy for Zelenskyy, to show how difficult it is for him now.
▇ I personally know a number of people in Zelensky's team, but I don't know a single one who thinks: "No, we lost the war, we have to make peace with Russia."
Although there are probably discussions among consultants close to Zelenskyy that we should not be so categorical in our rhetoric. We cannot talk only about victory, about "we will completely liberate all the territories." We have to be realistic. We should talk about the fact that we can achieve this goal, but not immediately.
As for Zelenskyy's reaction to the West's mistakes, I would call it not anger, but irritation. Zelenskyy is an emotional person, and sometimes it betrays him. But rationally, both Zelenskyy himself and all his entourage understand perfectly well that we depend on the West and cannot quarrel with it.
▇ But the tactics towards the West need to change. Frontal attack, pressure, and demands for help no longer work.
About the "Zelenskyy phenomenon"
What is the Zelenskyy phenomenon? He was clearly not ready for the role that fell to him. But he learned quickly. His strong advantage is his will. He sometimes lacks experience, but he has the will.
He can take decisive action, such as shutting down oligarch Medvedchuk's pro-Russian TV stations before the war. Had they been operating at the time of the Russian invasion, it would have been a disaster.
▇ The war "revived" him. He began to act quite differently from what was expected of him.
Just before the war, I was told by people who knew him personally that "he would run away, he was weak." But he acted quite differently. He showed both a strong will and personal courage.
"The Kremlin is clearly on a course to delay the war until after the U.S. presidential election"
NBC News reports that "current and former U.S. officials" have begun "delicate negotiations" with Ukraine's leadership to end the war. This allegedly comes amid U.S. concerns that the war in Ukraine has reached a stalemate.
What "former officials" are negotiating? That's private counseling at best. Rumors and leaks, where no specific names and facts are mentioned, should be treated with a very high degree of skepticism.
It's also worth listening to what Russia is saying. Here is Peskov's reaction to the above article by Zaluzhny: "Russia will strive to realize all its goals."
▇ The Russian Federation is not going to conduct any negotiations. Moreover, the Kremlin has clearly set a course to prolong the war until after the US presidential election.
There will be peace talks sooner or later, but when both sides are ready for them. At the moment, neither Ukraine nor Russia is ready. The window of opportunity closed after Bucha and Irpen, and at the moment it remains closed.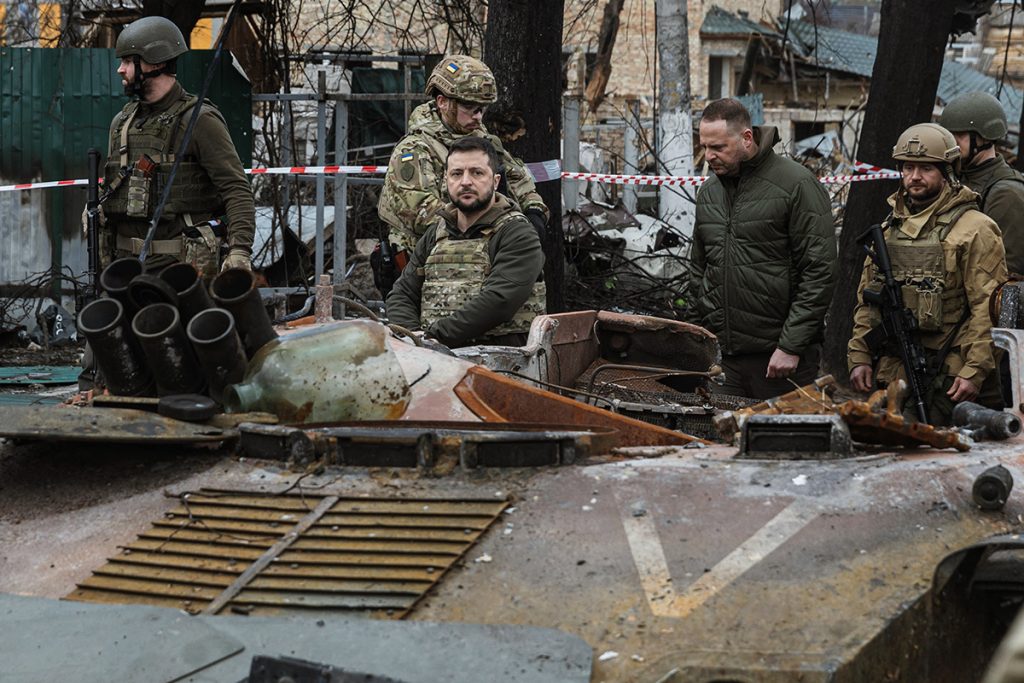 Elections in Ukraine, Zelenskyy, Zaluzhny, Arestovich