Corridor of shame, a burnt Soviet flag and posters on the fence – protests resume in Tbilisi
Opposition parties and civic activists have resumed protests in front of the Georgian parliament. 
Hundreds of activists gathered at the entrances to the building and staged a "corridor of shame" for members of the ruling party on the morning of February 5. 
MPs from the Georgian Dream entered parliament while being whistled at and booed, with the crowd chanting 'slaves.'
•Why the proportional electoral system is so important for Georgia
•She lost her eye at a rally in Tbilisi, but will continue protesting – why? 
•Thousands-large protest in front of Tbilisi parliament dispersed with water cannon,gas
One of the leaders of the European Georgia party, Giga Bokeria, the protest will continue until all the demands of the protesters are met.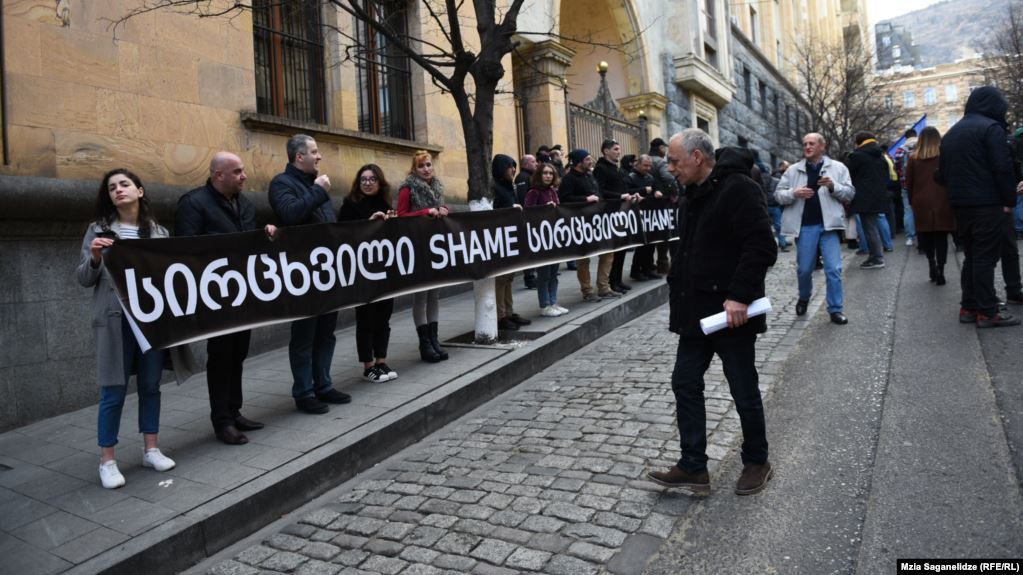 "Our duty is to continue a peaceful but decisive protest in order to convey this message to the authorities, the clowns of Ivanishvili and Ivanishvili himself, that (the protest will continue) until he takes back the insult he inflicted on the whole of society … If Ivanishvili comes to his senses, then it will be better for the country and for him personally, if not, the protest will continue, and we will see how they withstand it," said Giga Bokeria.
Bokeria says the opposition is also ready "for a bad scenario", involving early elections or elections under the existing system. One of the activists, Lasha Chkhartishvili, burned the flag of the Georgian SSR in front of the parliament building.
The ruling party says that they are not going to respond to the demands of the protesters in any way.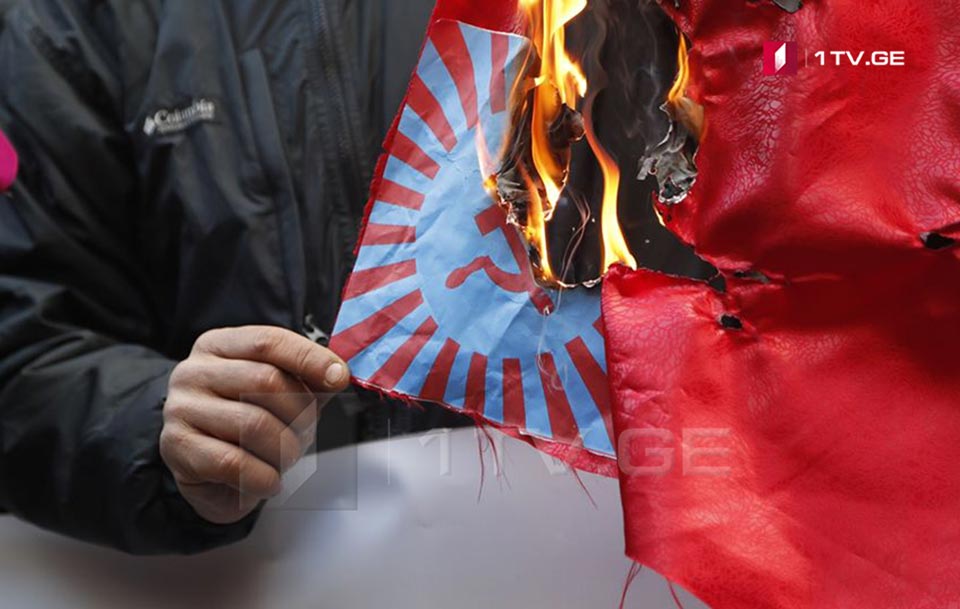 As MP and former speaker Irakli Kobakhidze stated, "there are no more than 200 people in front of the parliament, and they do not create any discomfort for anyone but themselves."
After the end of the picketing of the parliament, the protesters gathered on Rustaveli Avenue. The protesters hung posters and photos of those who suffered from the dispersal of the demonstrations of the summer of 2019 on the fence, which, using the pretext of a repair, Tbilisi City Hall surrounded the territory on which the protests took place for several months.
A protest in Tbilisi broke out on November 14, 2019, when the Georgian parliament voted against the transition of parliamentary elections to a fully proportional system. 
Thus, the authorities violated the promise that Ivanishvili personally made during the protests in the summer of 2019.
The authorities used force several times to disperse the protests, and dozens of people were arrested.