Azerbaijanis rush for shots as tougher Covid-19 measures come into force on September 1
Azerbaijanis rush to get vaccinated
Starting from September 1, severe restrictions will come into force in Azerbaijan for those who have not been vaccinated against coronavirus and do not have a Covid passport. For this reason, long queues have been lining up in front of polyclinics and medical institutions for several days.
---
---
Starting from September 2021, indoor establishments in Azerbaijan can only be visited by those who have a Covid passport. This electronic document is issued to citizens over 18 years of age who received both doses of the coronavirus vaccine. An immune certificate, the second version of a Covid passport, is issued to those who have had an infection in the past six months. For the vaccinated, the expiration period for the Covid passport has not been established.
A few days before the new rules come into force, huge queues have lined up in front of medical facilities.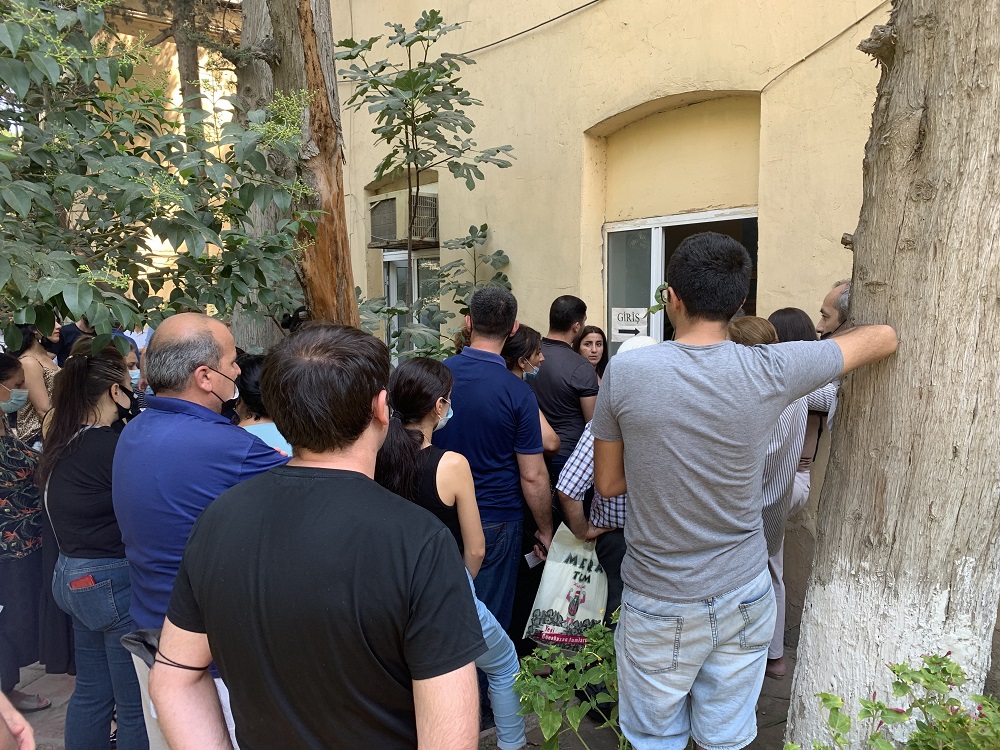 "I made an electronic appointment for vaccination for a period of time from 11-12. I took time off from work and went to the clinic. And there, at the door, they handed me a piece of paper, and they say that I am 236th in line. I have to stand here for the whole day. And they tell me that this is a live queue. I went to another clinic but the situation is the same there. What should I do?", one of the users of the Azerbaijani segment of social media asks.
Currently, four types of coronavirus vaccines are available in Azerbaijan. The SinoVac vaccine is available in all clinics. Those wishing to be vaccinated with the Sputnik V, AstraZeneca and Pfizer vaccines can do so at special medical facilities.
In addition to medical institutions, vaccination services are provided to the population in hypermarkets. Also, special buses run around the city of Baku, in which one can get vaccinated against coronavirus.
As of August 27, 2021, 39.3% of the total population of Azerbaijan received the first dose of the vaccine while 25.6% of the population were vaccinated with both doses.