Heavy fine or arrest: Azerbaijan tightens vaccination requirements
From September 1, in Azerbaijan persons without COVID passports will not be able to use the services of indoor establishments. Police officers will supervise this and violators will face either a 400 manat fine [approximately $235] or arrest.
---
---
"Azerbaijani hospitals are not overcrowded"
In a briefing by the operational headquarters for the fight against coronavirus under the Cabinet of Ministers of Azerbaijan, it was noted that there are currently 18 specialized Covid hospitals operating throughout the country.
According to the head of the Department for Disease Control and Prevention of the Association for Management of Medical Territorial Subdivisions (TƏBIB) Yagut Karaeva, 11 of these hospitals are located in Baku, Sumgait, and Absheron region, i.e. in close proximity to the capital.
"Others are located in the regions. If necessary, we will increase the number of specialized hospitals to 40", she stated.
Karaeva noted that as of August 1, only 808 patients with coronavirus were hospitalized: "As of yesterday, their number increased to 2,458".
Are there any cases of repeat Covid-19 infection among vaccinated people?
According to Yagut Karaeva, from March 2021 to this day, 96% of patients admitted to intensive care units of hospitals have not been vaccinated.
"Among those who died from coronavirus, 99% were unvaccinated. Only 0.6% of those vaccinated had to be admitted to hospitals", added a TƏBIB spokeswoman.
No strict quarantine measures expected
"Today the situation with COVID-19 infection is under control. There is no need for additional restrictions and strict quarantines yet", Shahmar Movsumov, assistant for economic affairs to the President of Azerbaijan, said during the briefing.
According to him, this is due to the ability of hospitals to receive new patients:
"Hospitals are working hard, doctors are in their places. Today we are dealing with the number of patients but if we feel that the occupancy rate is increasing in hospitals, the operational headquarters can start discussions about new restrictions and strict quarantines".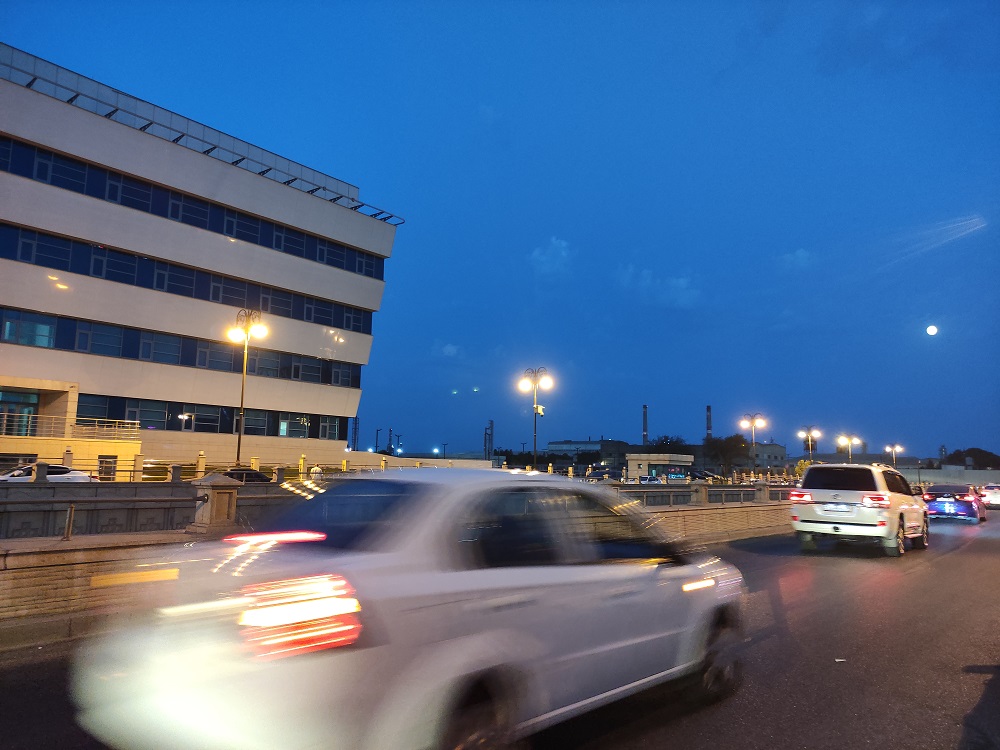 Patients with fake COVID passports
Shakhmar Mosvumov expressed regret over the issuance of fake COVID passports. According to him, there are people who have a COVID passport, but are currently in intensive care in a serious condition:
"Investigations show that these people received fake COVID passports. Think about it, a person pays money and receives a fake document, but his life is at great risk. All these incidents are being investigated and these people will be brought to justice".
How will COVID passports be checked?
"A special application has been developed to check COVID passports", said Ulvi Mehdiyev, chairman of the state agency for civil services and social innovation.
According to him, from September 1, persons over 18 years old will be able to use the services of catering establishments, hotels, large shopping centers and other enterprises operating in enclosed spaces, only after presenting a COVID passport:
"Whether a person has a COVID passport will be checked using a special application developed by the e-government development center".
When will public transport resume operating?
"The ban on public transport on weekends is associated with the need to reduce activity", Shahmar Movsumov also noted, and added that the number of infections is growing in proportion to the people's movement:
"We still have enough time until the beginning of September. In the middle of next month, depending on the epidemiological situation in the country, a new decision may be made on the work of public transport on weekends".
Since the beginning of December 2020, public transport, including the Baku Metro, does not work in Azerbaijan on Saturdays and Sundays, as well as during national holidays. Taking into account the beginning of the new academic year on September 15, this issue is currently of concern to many in Azerbaijan.
Will there be a third dose?
Assistant to President Movsumov said that there are currently no problems with the vaccine supply in the country:
"The existing stock of vaccines will be enough for us until the end of this year. But if there is a requirement for the introduction of a third dose, we are negotiating the purchase of vaccines for the next year in this regard".
24% of the population received both doses of the vaccine
As of August 20, 36.2% of the population of Azerbaijan received the first shot, and 24.3% – both doses of the coronavirus vaccine.