Georgia deliberates postponing elections amid worsening epidemiological situation
Public Defender of Georgia Nino Lomjaria proposes to postpone local self-government elections scheduled for October 2, 2021, due to a sharp increase in the number of coronavirus infections.
On August 24, 5,924 new cases of infection were detected, 60 people died. In the last weeks, daily infection rate was standing at 5.000-6.000, an average of 50-60 people died every day. Out of the total number of tests carried out, 10-12% came back positive. The situation can be considered stabilized if this figure does not exceed 4%..
In a conversation with the Pirveli TV channel, Lomjaria said that she was outraged by the fact that not only the authorities, but also the opposition had not made such a proposal so far, although the epidemiological situation in the country has become critically dangerous.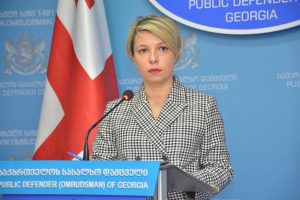 "There has never been such a tragic period in the modern history of Georgia as it is now. What could be more alarming and tragic and cause the elections to be postponed, if not the current level of infections and deaths?", said the Ombudsman.
The proposal to postpone the elections to a later date was supported by the leader of the Strategy Agmashenebeli party, Giorgi Vashadze. He believes that the authorities should initiate a broad public discussion on this matter.
Local elections scheduled for October 2 have taken on special significance for Georgia following the signing of an agreement between the authorities and the opposition that resolved a months-long political crisis.
One of the points of the agreement, worked out with the direct participation of the President of the European Council Charles Michel, suggested that these elections be considered a kind of "referendum" on the most acute dispute between the parties: should new early parliamentary elections be held.
However, in July 2021, the ruling Georgian Dream party unilaterally withdrew from the agreement. Whether the results of local elections will now be relevant to the issue of calling early parliamentary elections remains unclear.
Both the ruling party and the opposition are now actively campaigning.