Azerbaijan extends Covid induced quarantine, land borders will remain closed until September 1
Azerbaijan extends quarantine regime
The Cabinet of Ministers of Azerbaijan has extended a special quarantine regime amid coronavirus pandemic for another two months until September 1, 2022. This means that the country's land borders with neighboring states will remain closed. This decision caused protests among users of the local segment of social media.
---
---
Quarantine extended
At 6 am on July 1, the period of the special Covid-induced quarantine ended in Azerbaijan. But the Cabinet of Ministers of the country issued a decision according to which the specified regime is extended until September 1, 2022.
The document notes that some restrictions applied earlier have been removed. Thus, people are now allowed to gather together in groups of more than 10 people, not counting family members and close relatives.
The obligatory condition for organizers of crowded events (for example, weddings) to register on a specially created supervisory site has also been cancelled.
Unheard of ban
If the latter rule worked until today, then the cancellation of group meetings of more than 10 people caused a misunderstanding among social media users.
"Did you know that until today it was illegal to get together in groups of more than 10 people? I didn't know either. I found out only after it got cancelled", writes one of the Facebook users.
Until now, in Azerbaijan, it is required to present a Covid-passport proving full vaccination against coronavirus at the entrance to some shopping centers. Most enclosed spaces, such as restaurants, cafes and other establishments, ignored this rule.
Closed land borders
The land borders of Azerbaijan have remained closed for more than two years, since the introduction of a special quarantine regime due to the coronavirus pandemic.
This creates great difficulties for people who wish to visit neighboring countries – there is no other way except by air.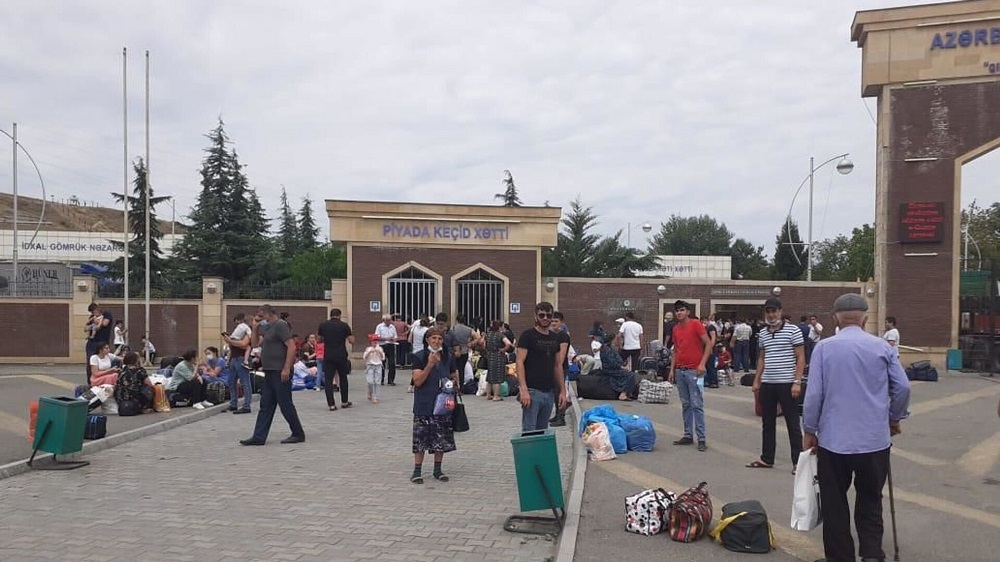 For this reason, the decision to extend the quarantine caused great discontent among users of the Azerbaijani segment of social media. Here are just a few typical comments:
"For two years we have not been able to visit relatives in Georgia with my family. Before, I would get into the car and a few hours later I was with my relatives, in my village. Now it is only possible to travel by plane, and the prices are huge. You definitely won't fly with your family, and you still need to get to your village. It's a nightmare!"
"Open those damn borders already. In all normal countries they are already opened. To hell with tourism, but people can't go about their business. These are are the affairs of a monopolist called AZAL. Except for this airline, everyone loses from this decision".
"Well, what can you do? It is impossible to find a plane ticket to Nakhichevan. They say don't fly before July 5th. I could go there via Georgia and Turkey, but the borders are closed. I can't express myself in any way about this situation."