Author of sex-ed video tutorials in Georgia threatened with rape
Gender specialist Khatia Akhalaia reports that for several days she has been afraid to leave her home.
One of the founders of the Association for Labor and Education, she is facing severe aggression on social media after a campaign launched against her on the internet for her video tutorials on sex education on the internet.
She begins one of her videos for children by saying "Let's talk about the parts of our bodies that are between our legs".
• Sex education – why Georgian schools don't teach the subject
• "I want to be friends with mommy" – UNICEF survey on parent-child relations in Georgia
• 6 facts dispelling the cult of children in Georgia 
Akhalaia says that the idea of recording video clips came to her after she repeatedly encountered stories about bullying in schools.
She says her videos are based on UNESCO standards of sexuality education and on international textbooks, and seek to increase children's knowledge about their own bodies.
Akhalaia says it is important that with increasing interest in sexual issues, children and adolescents receive accurate information:
"When a lot of questions arise, teenagers in search of answers on the internet often go to porn sites where they receive incorrect information or perverted information. All this has a negative effect on the teenage psyche," says Akhalaia.
Below are some of the messages that Akhalaia receives every day. She says that she has been repeatedly threatened with rape. Her husband and children have also been threatened.
"My grandson is 4 years old – just try and let someone speak with him about [sex]!"
"Those who support this project should have their houses burnt down."
"This needs to be seriously fought against, and one shouldn't even stop if a drop of blood is spilt."
"This woman should be killed. Have all the men disappeared?"
Akhalaia is concerned that there may be organized radical groups behind these threats. On 15 February, she appealed to the prosecutor's office for help and presented the threats she had received.
Akhalaia was taken under protection by the Ombudsman, who is also studying her case.
________________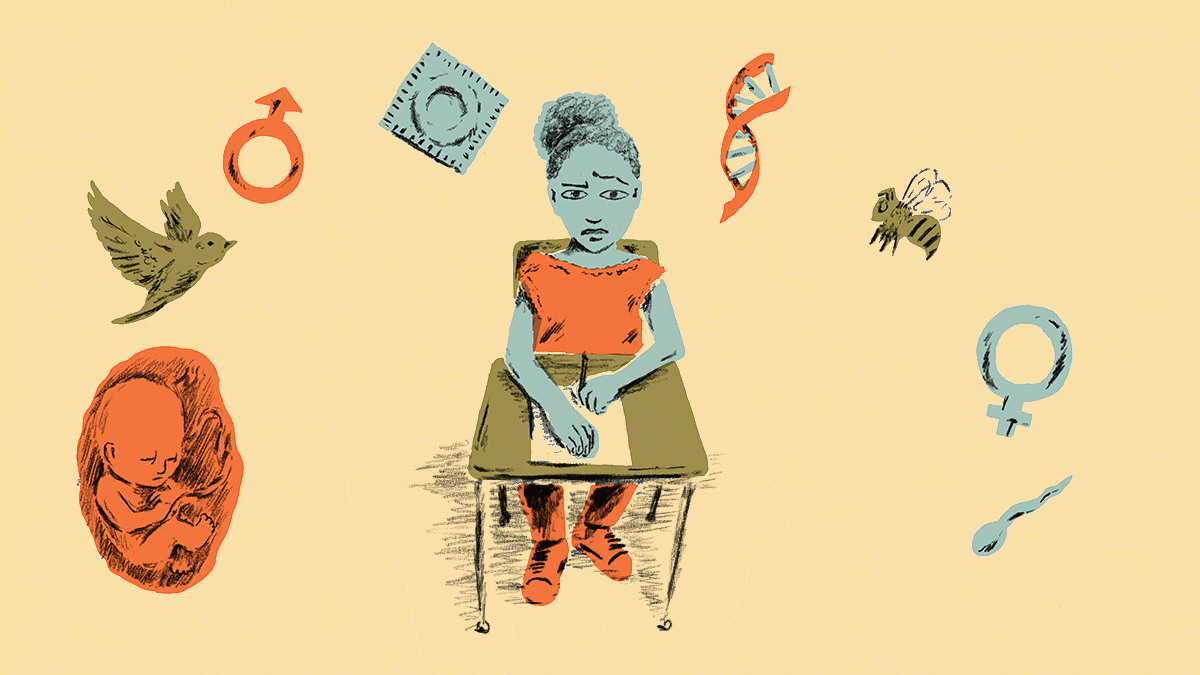 •  The Georgian school system does not have sex education as part of its curriculum. Conversations about safe sex, contraception and sexuality are not held in schools. 
• The majority of the population of Georgia believes that knowledge of anatomy, sexually transmitted diseases and reproductive health will only harm a child, confuse them and only push them to a premature start of sexual life.
•  Several attempts to introduce the topic into the school curriculum were met with hostility, especially by the church.
•  The UN recommends starting sexual education at age 5. The organization has developed a special standard for this.