Six facts dispelling the 'cult of children' in Georgia
Children transported as baggage
In Georgia it is not customary to take any special precautions where children are concerned. They do not wear helmets and/or knee pads when they are taught to ride a bicycle or roller skates, they do not wear reflective clothing when they are crossing the road, and car seats are completely ignored. Children in Georgia do not wear seat-belts in cars at all and even babies often sit in the front seat.
Despite the fact that the road traffic rules in Georgia are gradually becoming stricter, no one has ever raised the question of mandatory use of car seats. Children continue to die – not only in car accidents, but also in minor road accidents which might not be dangerous for an adult, but which are fatal for a small child who goes without a car seat.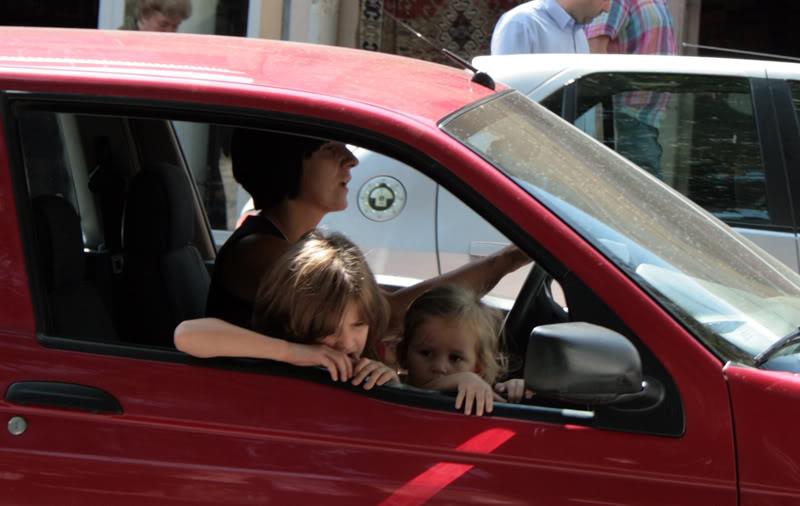 Adults smoke in the presence of children 
The problem is not just that adults smoke around children, but that the vast majority of Georgians do not consider smoking in a child's presence as something wrong.
It doesn't just happen at large-scale Georgian 'supras' – noisy mass feasts, where adults spend hours eating, drinking and smoking while children are roaming around them, but also during some day to day situations: A mom, a dad and a baby of about three wait for their order in a cafe, with both parents smoking around a child, even blowing smoke over them. They are lively, talking to the child but apparently don't seem to notice that they are doing something wrong; Or a taxi driver, who lights a cigarette as soon as you get into their car with a  one-year-old baby on your lap.

There are no restaurants designed for children
Despite the declared 'cult of children' in Georgia, there is not a single local restaurant with an explicit children-friendly policy. It seems that restaurateurs do not quite understand what is it all about – otherwise, would they have kept broken (and dangerous!) toys in a dark play area in a smoky common hall? In one of the restaurants in Tbilisi, a play area was made right next to the entrance. I've witnessed a three-year old child, who was left unattended, leaving through the entrance.
Fortunately, everything turned out well, but the 'children's corner' has undergone absolutely no changes. The only restaurants in Georgia that really accommodate small children are stray networks like MacDonald's and Wendy's.
Children are allowed to taste alcohol
Again, that is not considered wrong especially if a child is a boy. In this case, the use of alcohol is even encouraged by adults; they seem to find a five-year old child drinking a glass of red wine and getting drunk really funny, enough to make a cat laugh – so funny.
Playgrounds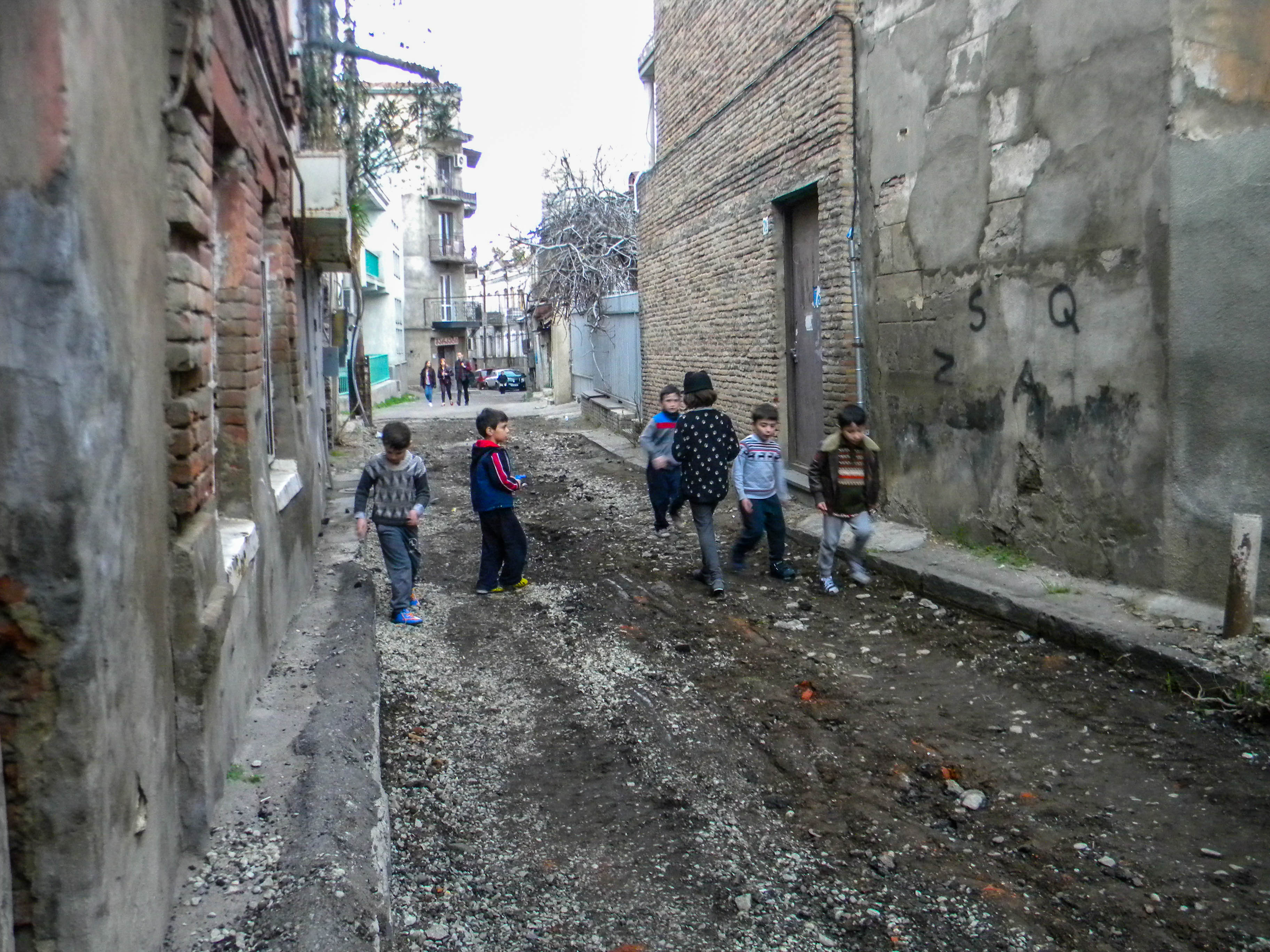 There are either none of them, or they are never repaired and updated. This is not just bad with regard to the children, who are our 'cult', but it is dangerous. For example, a child plays on a slide which was installed five years ago but has not been maintained. The slide is 2.5 meters high and its boards have long been broken. With a few exceptions, newly built residential buildings that are put in operation usually feature playgrounds.
These buildings might even have a freight elevator that will allow a perambulator to be moved up or down. However, one should not expect it to work. There will be ramps as well, but one will not be able to roll a pram on it.
For example, in this photo, taken at the entrance to one of the buildings in Tbilisi, the ramp is used for more important things.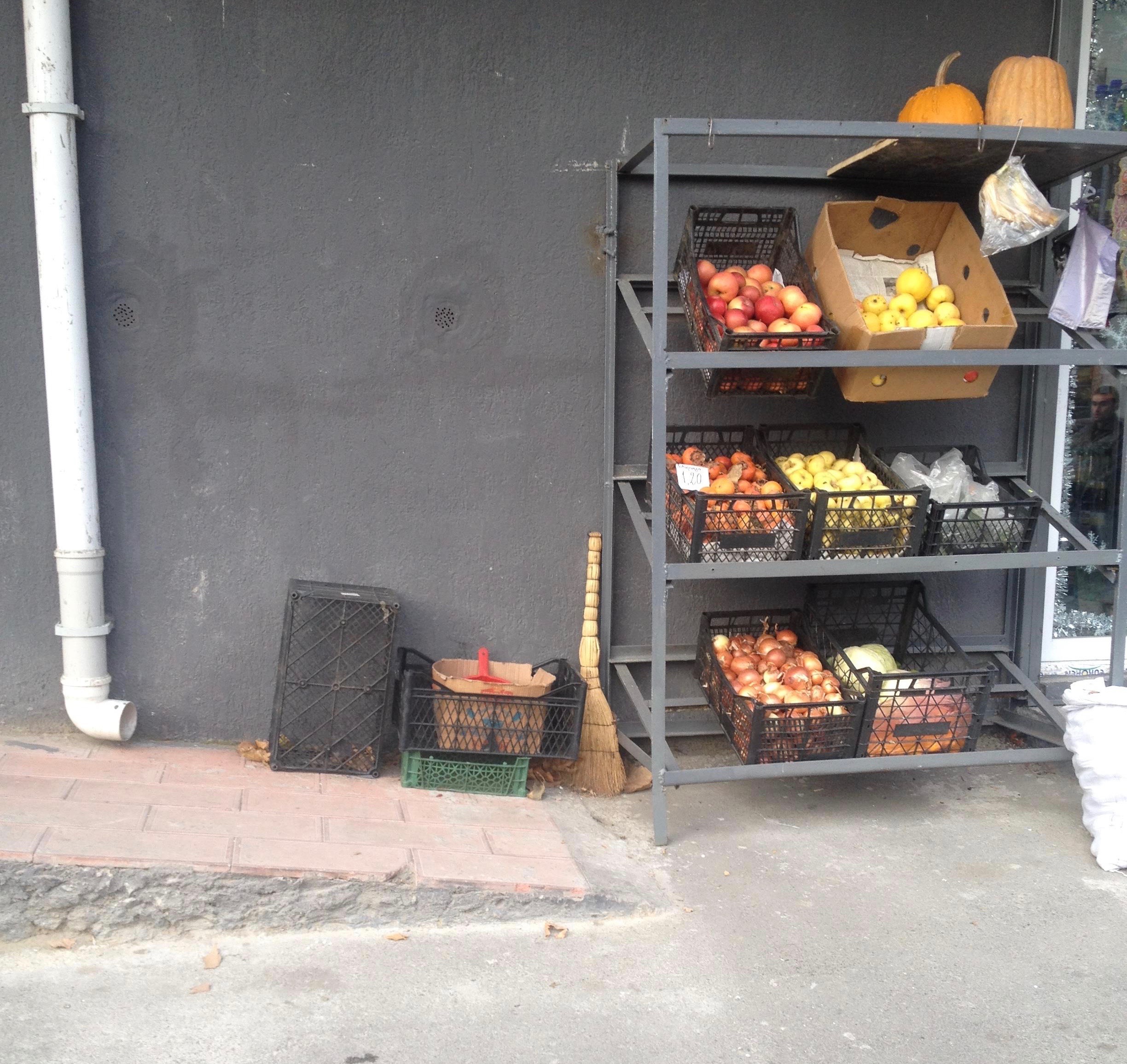 Working with children is not prestigious
It would seem there is nothing more prestigious than working with children in a society that supports the 'cult of children'. However, a babysitter's job is one which women mostly agree to because of the need, and they relentlessly remind everyone they know of that, including their employers.
Most of the babysitters in Georgia are unqualified women, which is quite logical since there are no educational institutions that provide professional babysitter training.