August 8 Russian-Georgian war: testimonies of Georgian and Ossetian survivors
August 2008 war survivor testimonies
On the 13th anniversary of the Georgian-Russian "five-day" war that began on August 8, 2008 we invited several young people from the Georgian and Ossetian sides to share their personal memories of that war.
---
---
Sofiko Vasadze, 31 years old
"The lights were out throughout Batumi"
"We were in Batumi with my grandmother. We had already planned to leave for Tbilisi but the roads were blocked and we got stuck. We all went out and sat on the balcony. It was quite late already. Suddenly there were rumors that the Russian military would bomb the Batumi oil terminal. And my house was right next to it. And as soon as someone told this – at that moment the lights went out all over Batumi. It was total, absolute darkness. I remember how scared I was. I was 18 then".
Zarema (name has been changed)
"Television did not work in all of South Ossetia"
"On August 7, I was in Vladikavkaz (North Ossetia), arrived there the day before from Tskhinval on business. In the evening, as usual, I watched TV until late. And from the news I learned that the Georgian military began shelling Tskhinvali, that a war had begun.
Nobody slept anymore. I started calling my relatives, they called me. But the connection would appear and disappear. In the morning of August 8, a call broke through from a friend, he is a man in years, he shouted: "Save the people, they are killing us!" I only managed to say that Medvedev [at that time the president of Russia] spoke and said that Russia would defend South Ossetia.
Then the connection was interrupted. Indeed, in those days, television did not work there, and people did not know what was happening outside the republic. We were completely in the dark".
Nika Shengelia, 26 years old
A train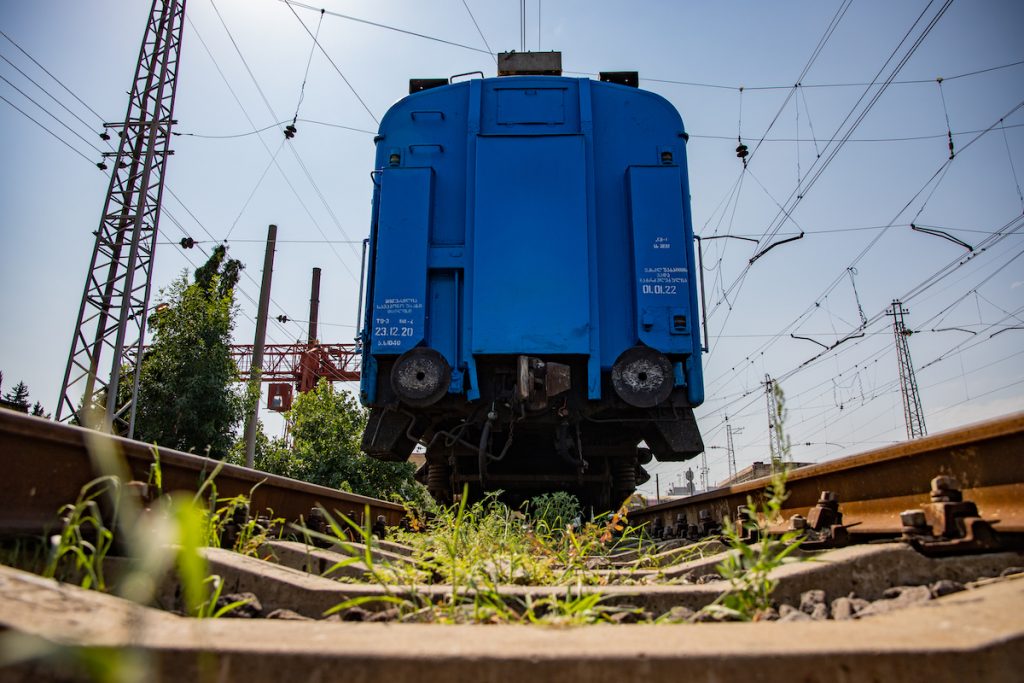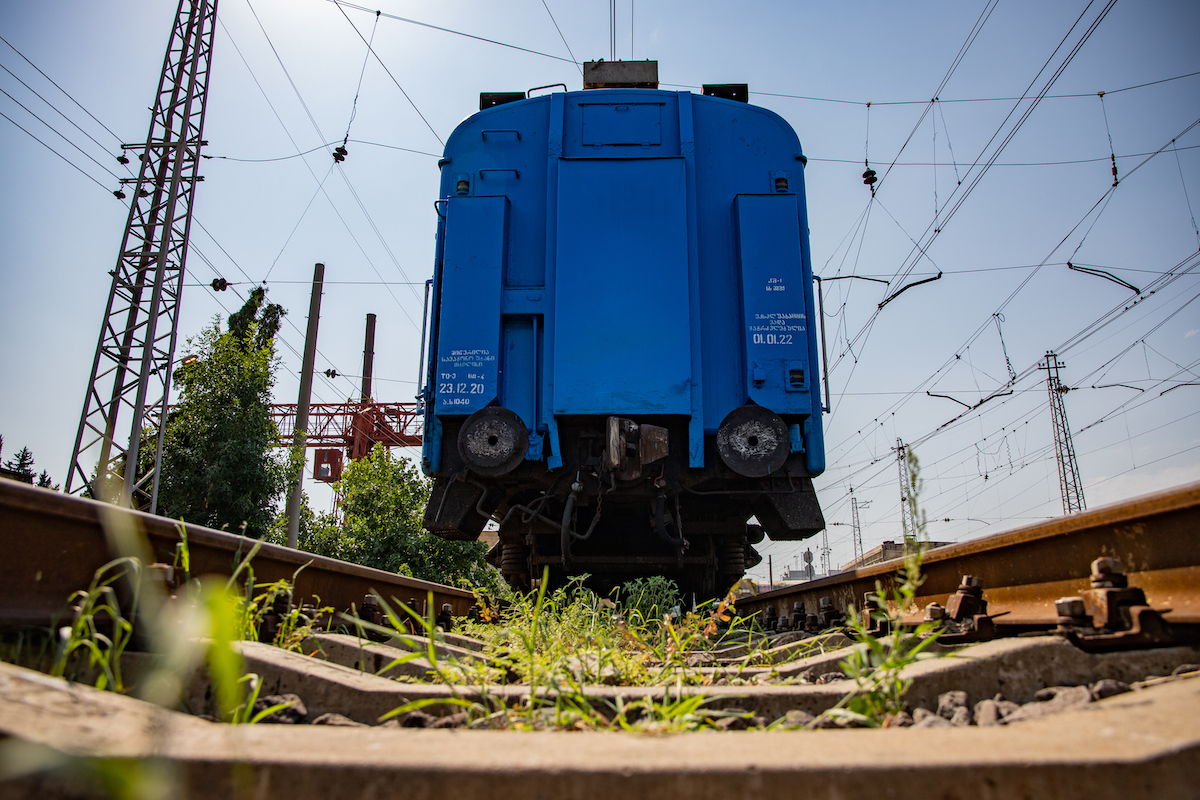 "I was 14 years old. We went to Tbilisi from Batumi by train in which the lights were completely turned off. This was the last trip, the trains did not run anymore. The elders said that the lights had been turned off so that they would not see us and the Russian military would not drop a bomb on us. I remember frightened faces. They all sat in silence. The windows were closed. Nobody turned on the phones either. We just rolled on slowly, silently".
Former deputy of the parliament of South Ossetia Roland Kelekhsaev
"My pregnant wife"
"In 2008 I got married, my wife was pregnant. On August 7, we went to the clinic with her, but nothing was working. I had a strange feeling that something was about to explode. In the evening we went to visit our parents in another area of ​​the city, it seemed relatively quieter there. We watched Saakashvili's interview on TV when he spoke and said that there would be no war. I believed. I thought it would just sort itself out somehow. We went to bed.
And around 23.45 there was such a blow that we were all thrown up in the air in the house. Shelling began, fire blazed in the night sky. We spent the whole night in the basement, my friends from North Ossetia called me, the connection worked.
Half of our house was demolished, we were saved by the thick walls of the basement. The rubble of the house filled up our car, but we somehow dug it out. The windows were smashed and we could barely start it. We took with us another teenager neighbor and drove off. Got caught up in a crossfire, had to hide under the trees. Then we got to Java. My wife felt bad all the time, but I was still able to take her to North Ossetia. She then spent a month in a hospital in Beslan".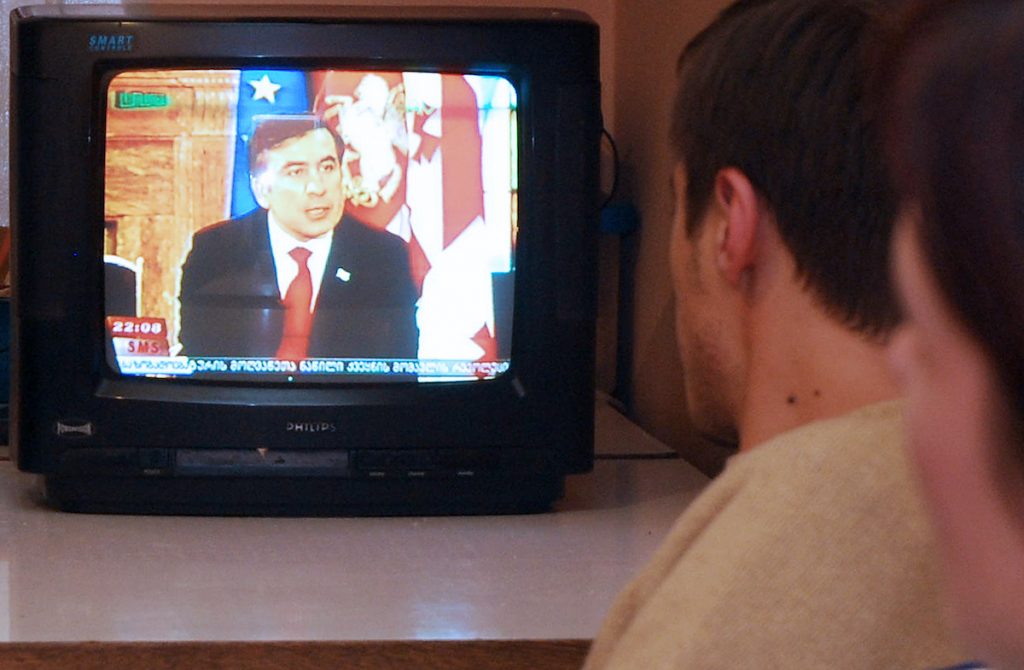 Lika Omadze, 21, internally displaced person from South Ossetia
Patties with potatoes
"I played in the yard with my 5-year-old sister and 2-year-old brother. Mother baked pies. They started shooting, and my mother took us into the house. Then my uncle came, very worried, and talked to my mother. I remember my mother's frightened face – she threw some of the firtst things she saw into the bag. We left. And we never returned home to the village anymore ".
Elena
"Children did not cry out for fear"
"On August 7, Saakashvili spoke in the evening and said that there would be no war. We all relaxed, and suddenly the Georgian military started bombing. It was terrible. We, all the inhabitants of the building, ran to the basement of the house. There were women and children with us. The children did not cry out of fear. Then I quietly left there several times, went up to the apartment, called my friends in Russia. I had a fear that no one knew what was happening and that they would kill us".
Elza Elbakidze, 27 years old, internally displaced person from South Ossetia
Family photos
"I was 14 years old. I remember everything in detail. The smells were different in our village of Tamarasheni. We left the village on August 3, together with our cousins. I took some of my things and some photographs. I still don't know why I decided to take this one, why I didn't take more. It did not seem then that I would never return home. Nothing remains of our house, as well as of the whole village, it is no longer there ".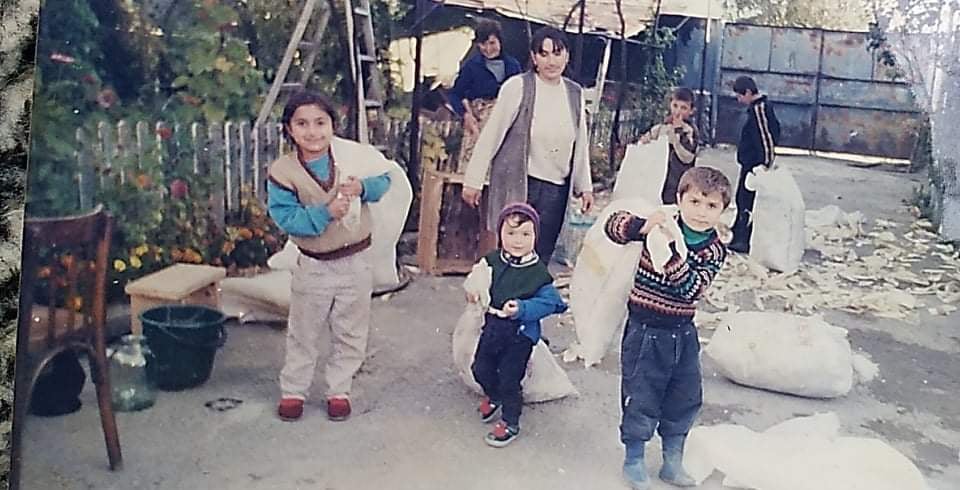 Irina (name has been changed)
Jars of compote
"We were bombed by Georgian aviation everyone was hiding in basements. When we went down there, I calculated everything. My mother was sitting in such a way that if they [the Georgian military] burst in there, my mother would be behind the opened door and save herself. My neighbor girl and I agreed and sat down next to the jars of jam, stewed fruit and canned food to "shoot back" with them".
Khvicha Emiridze, 24 years old
Mikheil Saakashvili and the river in Chakvi
"I remember Misha [then President Mikheil Saakashvili] speaking on TV. And a river. I was on vacation with my grandmother in Chakvi (in the seaside region of Achara), and we – children – swam in the river. I was 12 or 13. When we returned home from the river, I remember that my uncle was just about to leave. "I was called," he told us. I remember that moment when my uncle was leaving and my grandmother was crying. And then my grandmother sat in front of the TV all day.
Indira, 42 years old
Two grenades
"The shooting has been going on since August 1. During the day it calmed down a little, but you could still hear that there were battles going on somewhere, and at night it was like a real war. Many already preferred to stay in the basements, many left, they said around the city that there would be a real war, but in fact no one believed that this could happen. Then it all started, everything was on fire. The fields were on fire. It's like a movie of some kind. I kept two grenades with me. I clearly understood that I would not surrender. I was afraid for my friends, they immediately left for the front lines. On the morning of August 8, I was told that they were all dead. Then the world collapsed. I associate everything with my friends, because they were on the front lines".
Giorgi Nonikashvili, 30 years old
Dog and fish
"We were on vacation in Borjomi then, and we could not return home to Gori. They said that Russian soldiers set up camp at my school, that a bomb fell on the stadium where I was playing. I had the feeling that I was losing touch with my childhood. It was a terrible feeling. I had fish and a dog at home, I was very worried about them too. Fortunately, they met me alive when we managed to return. Only the windows of the house were broken".