Afterword to the elections in Azerbaijan – what went wrong and why?
JAMnews political commentator, freelance journalist Shahin Rzayev comments on the recent snap parliamentary elections in Azerbaijan.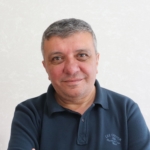 T
hat "not everything was going to plan" was obvious already on Election Day.
The CEC for a long time refused to disclose even preliminary results, and the ruling party of the YAP postponed its traditional victory celebration.
When the results were nevertheless announced, many had a sense of confusion and bewilderment, because it turned out that out of 125 seats, about two-thirds again went to former MPs, who allegedly, according to their own assessment, :did not correspond to the reforms of President Aliyev."
What was the point of self-dissolution then?
I wrote in my article that these elections will be held in exactly the same way as all previous ones, that is, according to the pattern of fraud. But, I must admit, I did not expect such cynicism from some election commissions. They not only falsified the process, but sometimes they did it almost in a demonstrative manner. Why?
• Win for ruling party, falsifications, disappointment – results of parliamentary elections in Azerbaijan
• Op-ed: what's happening in Azerbaijan – a revolution from above or image correction?
One of my theories: the local executive power, individual district heads, which have a decisive influence on the work of election commissions, secretly sabotaged the instructions issued from above.
What was their interest is another question.
It is possible that this could be material interest, but, most likely, just an instinct for self-preservation.
After all, it is easier for an old-style official to get along and find common ground with "their own kind" than with new "reformers" that are still incomprehensible to them.
Now the country's leadership is trying to sweeten the fly in the ointment with a spoon of honey and cancel the results, at least in some districts, from where, judging by the reaction of society, the most undesirable candidates made it into parliament.
There will be no major changes from canceling the results in several districts.
This is an attempt to improve the image and somehow respond to harsh criticism of international organizations, as well as the UK government.
A few more representatives of the "reformers" will make it into parliament, and the issue will be closed until the next election.