Abkhazian opposition attempting to force government to resign

Abkhazian opposition vs government
The opposition of Abkhazia has announced preparations for a mass protest to force the president to dismiss the government.
"This government has brought the country to an energy crisis and did not carry out a single reform. The lives of Abkhazians are noticeably worse. It has to go," Adgur Ardzinba, the leader of the opposition, declared. If the President refuses to dismiss the government, the opposition will seek the President's own resignation, he added.
The opposition intends to stage a "nationwide" protest in front of the government complex. The date has has not been set, but provisionally it will be in April of this year. A protest might seem like no big deal, but in Abkhazia this method has been quite successful in recent history.
---
---
Two other such protests took place in May 2014 and January 2020. Both actions resulted in the resignation of presidents, Alexander Ankvab and Raul Khajimba.
After the forced resignation of Khajimba, the current president, Aslan Bzhaniya, came to power. In the spring 2020 presidential election, his main rival was then Economy Minister Adgur Ardzinba, who is now leader of the opposition.
In a video from that time, Adgur Ardzinba congratulates Aslan Bzhaniya on his victory.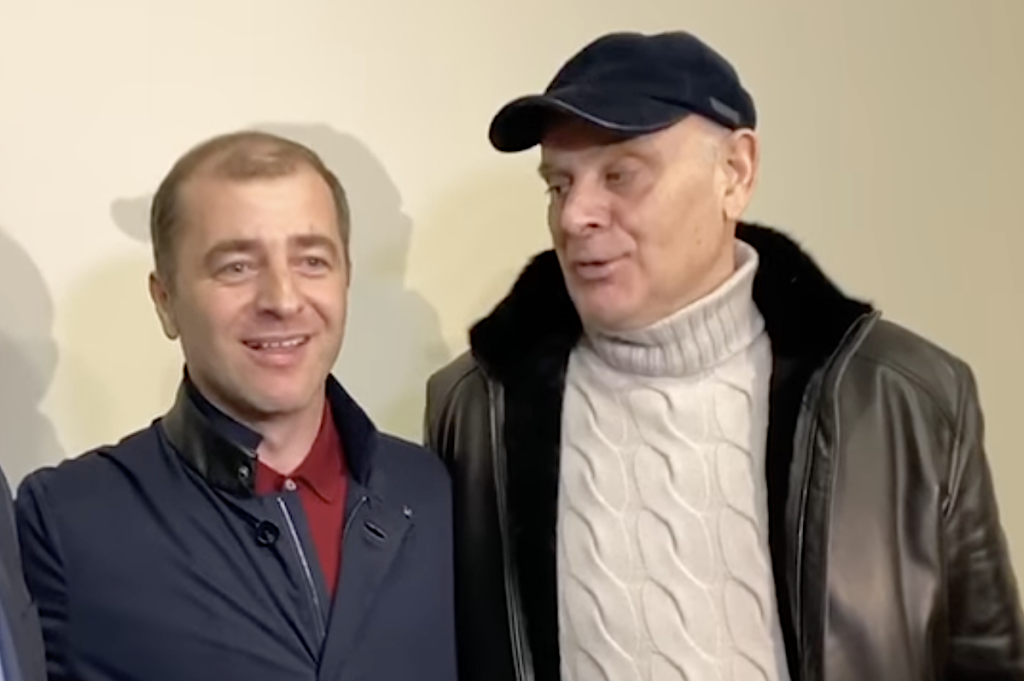 ---
Toponyms, terminology, views and opinions expressed in the article do not necessarily reflect the views and opinions of JAMnews or any employees thereof. JAMnews reserves the right to delete comments it considers to be offensive, inflammatory, threatening, or otherwise unacceptable