Abkhazia: how to start a successful business from scratch
Business in Abkhazia
Agriculture remains the most important field where Abkhaz can try their hand at business.
Turkish delight and local fruit compote
In the village of Pshal, 10 kilometers from Sukhum in the Gulripsh district, there is a small two-story building. This is the Marshan family business.
Here, a team of 12 spends their days sorting fruit, shelling peanuts, preparing packaging, boiling, stirring, and rolling – all part of the production process of their product, "Sukhum-Kale" lokum (Turkish delight).
---
• Tourism: Abkhazia's informal business sector
• Has Abkhazia's war on corruption finally taken off?
---
The enterprise has been in business for two years now. As Mert Marshan, an ethnic Abkhaz repatriate from Turkey, told JAM News, their guiding principle is to maintain a 100% natural product.
"Unlike in Turkey, where I used to live and where most lokum is made, in Abkhazia it is possible to make an environmentally friendly product. Here there are a lot of fruits and a healthy environment – all the conditions you need," says the 27-year old entrepreneur.
Their suppliers are residents of the surrounding villages, who provide Marshan with a portion of the harvest from their own gardens.
Marshan's customers include stores throughout the republic, with some of his product also shipped to Russia. Abkhaz lokum is now a fixture in the supermarket chain Perekrestok in Moscow.
Besides lokum, the Marshan family produces a range of compotes, with several dozen flavors.
"For example, this last batch will go to a store on the Russia-Abkhazia border. We work only on preorders, it eliminates a lot of the risk. There are a lot of orders, especially during wedding season," says Mert Marshan.
Fruit in Abkhazia is able to ripen almost year-round, allowing for near-continuous production, explains Marshan. Most problems arise when equipment breaks down.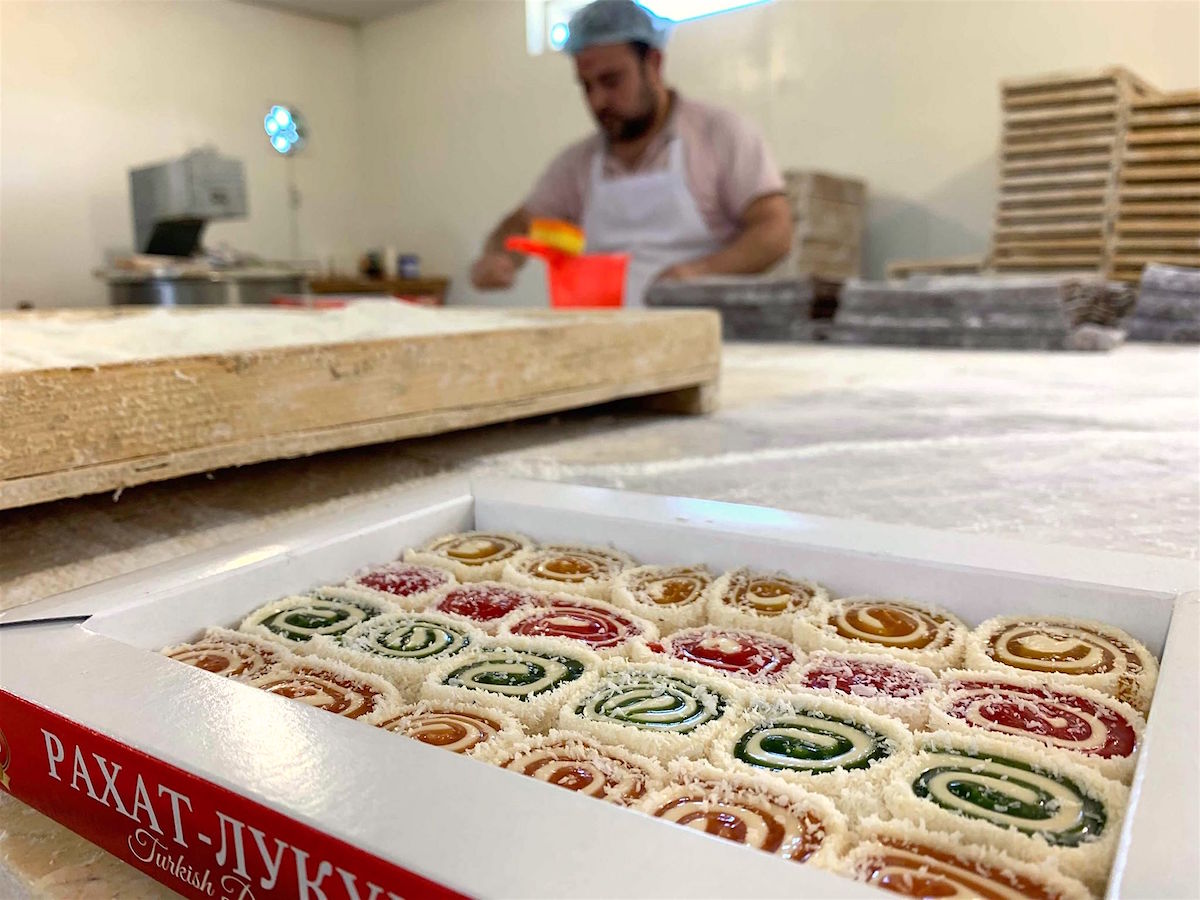 Adjindjukh (nuts with grape juice)
Amina Lasuria is a young mother and clerk at the Center for Child Development in Sukhum. A year and a half ago, she decided to try something new – an experiment which now provides the main source of income for her family.
Lasuria began making adjinjukh (a traditional sweet made from nuts and grape juice) from her mother's recipe.
She shared stories about the production process, along with customer reviews, on her Instagram page, under the hashtag #TasteOfChildhood. Orders began pouring in. Now, her adjindjukh is even making its way to France, Britain and Germany.
"Instagram is the best way to market a product. For me, it's a great advertising tool. Currently there's only one store in Sukhum that sells my products. All the rest of the sales are by social media and telephone," Lasuria says.
Lasuria ships her adjinjukh outside of Abkhazia by mail. This has so far proved to be enough, and her current production volume will easily allow her to organize larger freight orders.
Amina Lasuria's entire company consists only of herself, her mother, her brother and her son-in-law. From time to time she hires her neighbors on short contracts. All production takes place at home, in Ochamchira region's Kutol village.
The main difficulty in producing her adjinjukh is finding high-quality raw materials. The invasion of the stink bug into Abkhazia in the last few years has particularly affected the hazelnut harvest.
"It's difficult, but I trust my supplier. We have worked together from the very beginning. She knows that I need only the best nuts, otherwise the whole product will suffer," says Lasuria.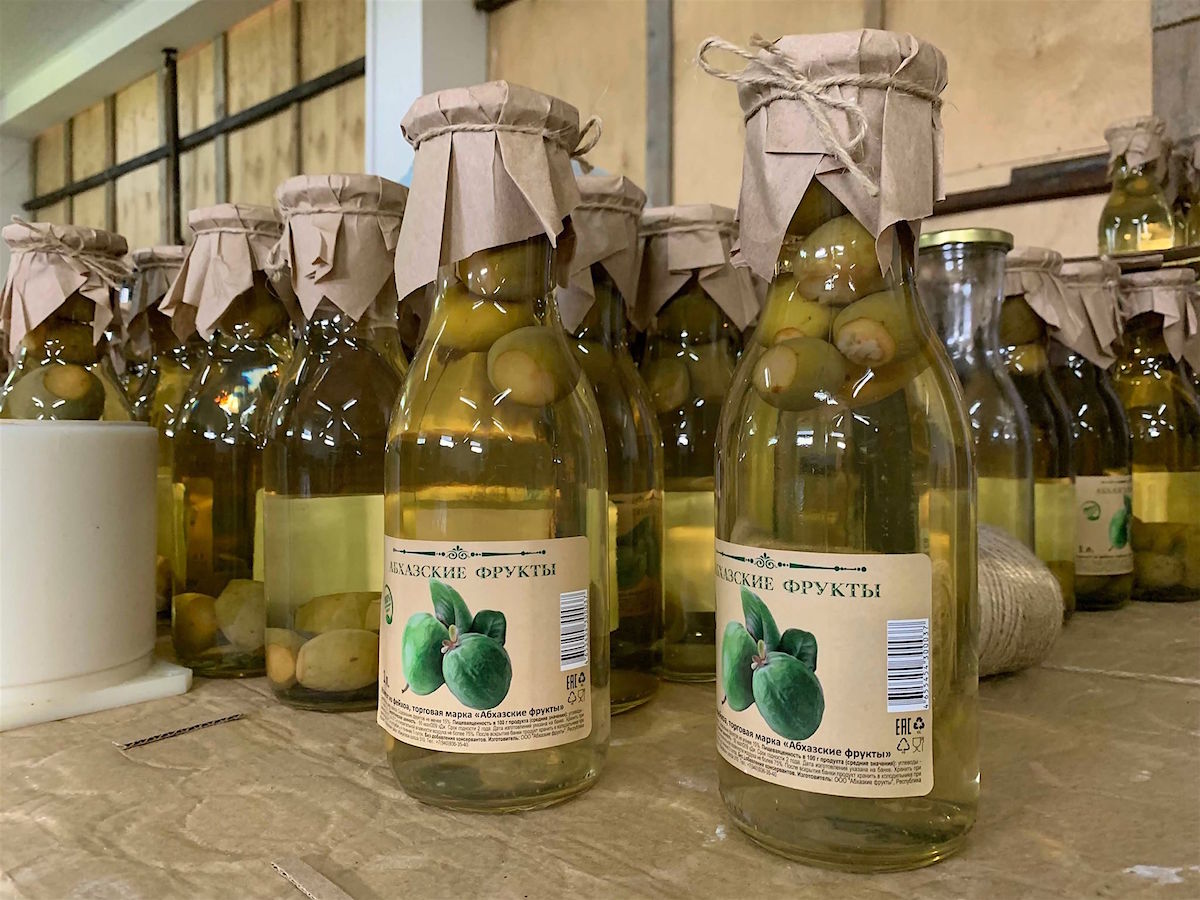 Grapes with watermelon – or tangerine with feijoa and sea buckthorn
While Lasuria has harnessed the power of social media for marketing, the creators of the Rostok brand say they no longer need advertisements.
The founders, sisters Tatiana and Esma Ardjenia, have already found enough regular customers to sell their entire stock of product.
The sisters have been preparing jams, preserves, and compote for three years now, produced according to their grandmother's recipes. Their trademark jams in particular have become popular: grapes with watermelon, pumpkin with tangerine, and tangerine with feijoa and sea buckthorn.
Their most popular products are from tangerines: jam, preserves, and juice. Their apple juice, containing pulp as a result of directly pressing apples and without additional sugar, has even been officially recommended for schoolchildren.
Rostok's product are all 100% natural. In 2018, their apple juice and tangerine jam received gold medals in the "Ecologically Clean Products" category at the Golden Autumn agroindustrial exhibition in Moscow.
"Now we are starting deliveries to hotels, guest houses and restaurants in Abkhazia. We have a shortage of products, though, unfortunately, which we have not been able to solve yet," says EsmaArdjenia.
In their three years of operation, their sales have almost tripled. And yet the sisters are still cooking in their own kitchen, only occasionally assisted by employees.
"Our main task is to expand as there is demand. We want to open a shop, buy equipment, hire employees. But the problem is that it needs initial financing, serious capital, but we do not have it. Our banks do not lend to long-term projects. Now we are thinking how to do it," saidEsma.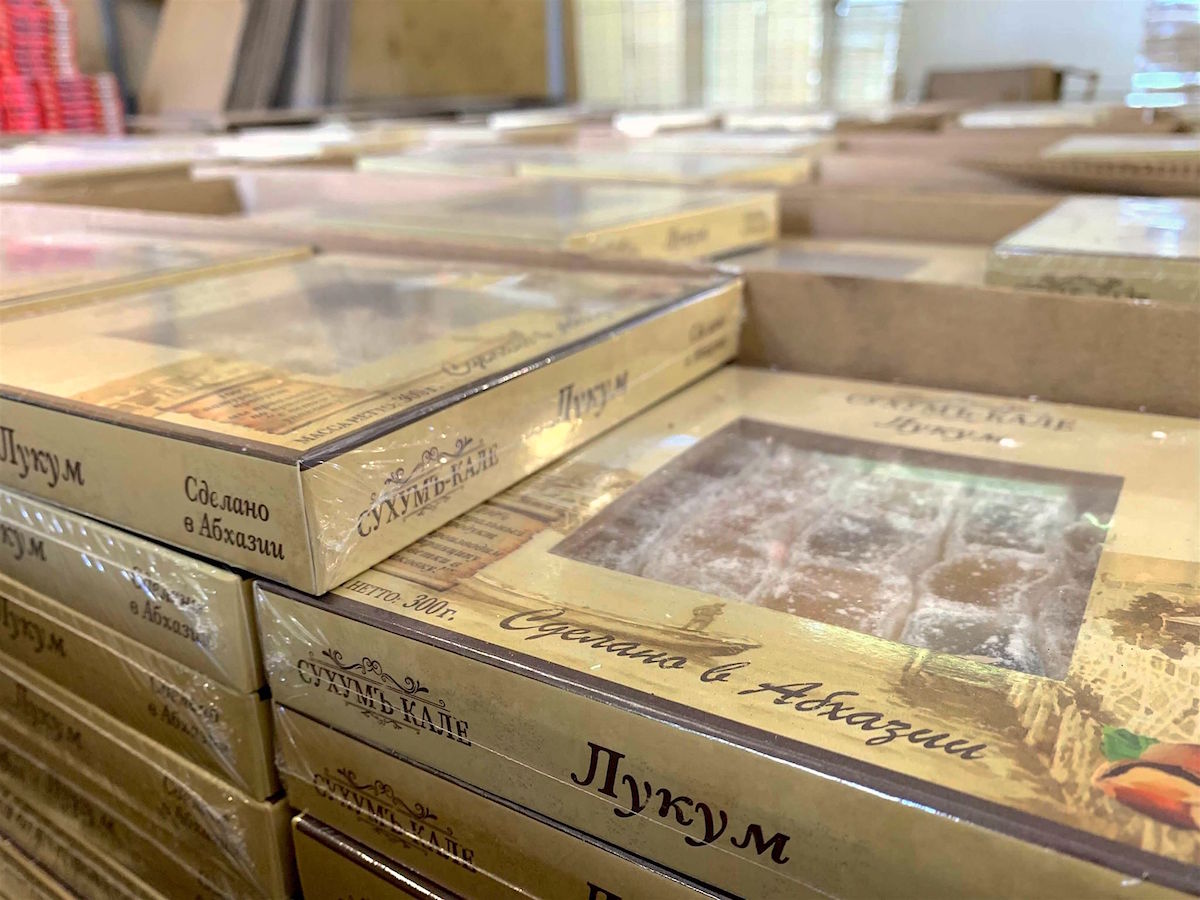 Toponyms and terminology used in the article, and views, opinions and strategies expressed in it do not necessarily reflect the views and opinions of JAMnews or any employees thereof. JAMnews reserves the right to delete comments it considers to be offensive, inflammatory, threatening, or otherwise unacceptable.