Tourism: Abkhazia's informal business sector
Tourism in Abkhazia, one of the largest sources of income .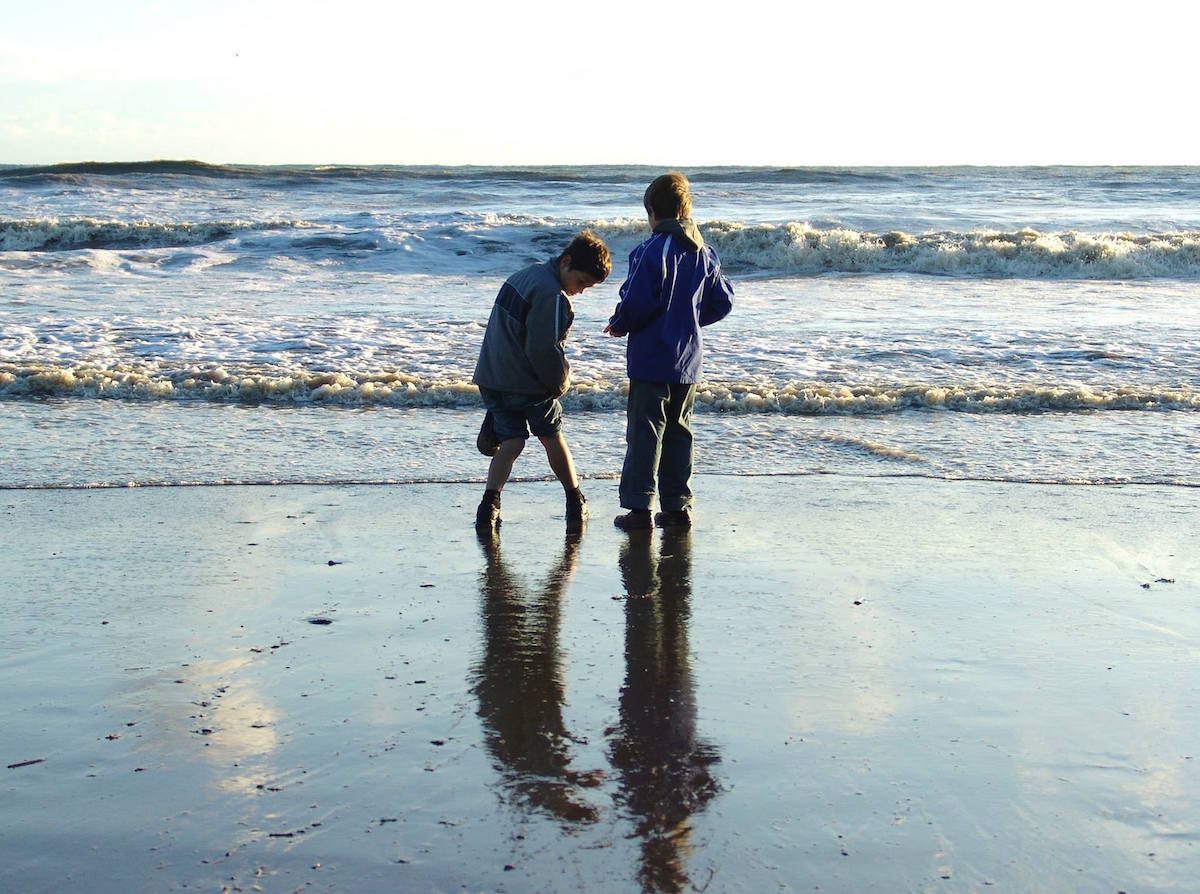 Hotels and tourism complexes are but one side of life that is easily visible.
But there is another side to the tourism industry and it attracts far more people. One might even say that practically all Abkhaz residents are in one way or another connected to tourism: many rent out their homes to tourists, while others organise trips or offer taxi services.
Those in the informal business sector don't live luxurious lives, and the heads of small operations aren't well-acquainted with business principles or management. But this doesn't deter tourists from lodging with or making use of the services offered by the informal sector.
Nadezhda's family home
Many of Nadezhda Chamagua's relatives live in her home in Sukhum. During the summer, things get even more crowded: tourists come to stay with her including her relatives. She puts them up in two separate rooms, and together, they often have breakfast, lunch and dinner.
"We forget that we're even paying for a room," says one tourist from Ulyanovsk, Olga Almaeva. "They've taken us in numerous times over the past six years as if we were family members."
Olga says that her family does not like vacationing in hotels, because you cannot find 'soul and simplicity' there – one of the main reasons why they come to Abkhazia for their holidays.
"In Sochi, Gelendzhik and Anapa, where we used to go for our holidays, the informal sector has practically disappeared. And the sea isn't as clean there as it is here," says Olga.
This place calls for a special kind of tourist: the gas oven is outside, there is one shower down the corridor for both rooms and there is no internet.
People find out about Nadezhda's rooms for rent via friends and acquaintances. She doesn't have any offers on Booking.com, nor does she have an Instagram account or a page on other social media sites.
The only way she advertises is via word of mouth.
Half-naked tourists and problems in the informal sector
"I hate summer," says one of Nadezhda's neighbours.
She also has rooms for rent in her home. She says she doesn't hate the summer because it's hot, but because the city becomes overrun by half-naked tourists.
"Some of our men 'go missing' on the beaches. Many of the female tourists don't behave – they like the attention of the men. They think that they're into them for their beauty, but they don't understand that they attract our men with their 'availability'," says one of Nadezhda's neighbours (who preferred to remain anonymous).
In speaking with local landlords whose income depends on the people who come on vacation to Abkhazia, one might get the impression that the saying 'the customer is always right' is not very popular. In fact, things seem to be the opposite around here.
Many landlords of guesthouses, taxi drivers and waiters, who wait for the tourist season to make money in order to get through the winter and for larger purchases, talk about tourists as one would about something unpleasant which you have to bear.
"My brother is getting married in autumn," says one woman who rents out rooms to tourists on the seashore. "For that reason, we have to put up with the fact that our road to the beach will be littered with watermelons, blow-up tubes and tourists scuttling about in bathing suits."
Nadezhda speaks warmly of her guests, but says that tourists can also be a problem. Especially female tourists. She found a solution to the problem:
"We immediately warn young women about the motivations behind and consequences of flirting too much with local boys."
Once, she says, a group of young people in a car tried to pick up one of her visitors late one night:
"They were rudely beeping the car horn right outside the windows, and I had to get out of bed, go out onto the street and explain to them why they couldn't be doing that."
There were other incidents as well:
"Once, some of our guests were robbed. We had to find the thieves who returned what they had stolen, but, my god! How our nerves were shaken by searching for and communicating with these people! We didn't talk to the police. Things tend to go quicker without them," Chamagua says.
Anna Kalyagina, the Chairwoman of the Abkhaz Tourism Union, says that one of the main issues of the informal sector is the inability of some people to run businesses and even worse, their lack of a desire to learn how to do things properly.
"People manage their income based on tourists, and they don't understand that this is a business regulated by laws and other regulations. As of today, residents of Abkhazia can only really make good money by working with tourists. But how can you explain that to a simple person? I don't know," says Anna.
Residents of Abkhazia that rent out their spare rooms or homes to tourists told us proudly on a number of occasions that they do not consider themselves businessmen:
"We share our food and roof with visitors, and we give them much more than what they pay for. The attention and our culture which we share with them costs much more than a room. It's unfortunate that people no longer appreciate this," says Nadezhda's son Alyas, who helps her run the place.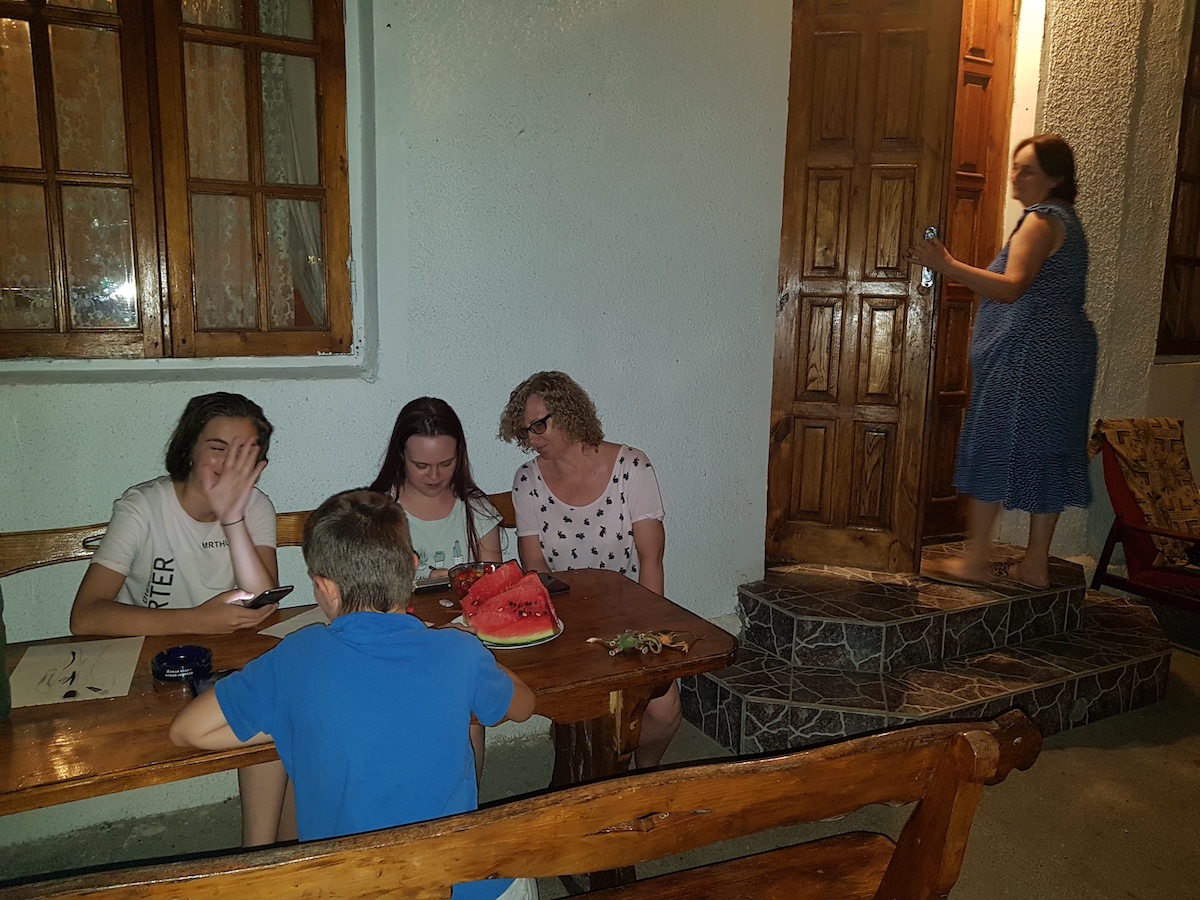 Can standards be raised in the tourism industry's informal sector?
Over the past three years, the number of travelers in both Abkhazia's hotels and in its informal sector guesthouses has decreased.
Anna further says that official statistics confirm this phenomenon, while her observations of what is happening to guesthouses are of a personal nature.
"It is very difficult to obtain even comparative data on the informal sector. People save, that is, they skimp on taxes, and for that reason they rarely advertise that they rent out rooms in their homes to tourists," she says.
There are 360 hotels registered in Abkhazia, with space for 23,000 people. In 2017, these hotels put up 103,000 tourists. Preliminary data from 2018 shows that Abkhazia only hosted some 67,000 tourists in its hotels.
Official institutions are talking about introducing a system through which the owners of guesthouses must pass in order to receive licenses for their businesses. But the season has come to an end, and such plans will have to wait for 2019.
Toponyms and terminology used in the article, and views, opinions and strategies expressed in it do not necessarily reflect the views and opinions of JAMnews or any employees thereof. JAMnews reserves the right to delete comments it considers to be offensive, inflammatory, threatening, or otherwise unacceptable.