Abkhazia bans cryptocurrency mining
Cryptocurrency mining has temporarily been banned in Abkhazia. Authorities say the process consumes too much electricity, which is already an issue. The government believes that the "priority should be the power supply of the population, social and industrial facilities."
• Cryptocurrency boom in Georgia – money 'out of thin air' for citizens and business tycoons
• What is the difference between Abkhazia and Switzerland?
• Abkhazia's dying palm trees: officials say cut them down, while the public calls for them to be saved
What is cryptocurrency mining?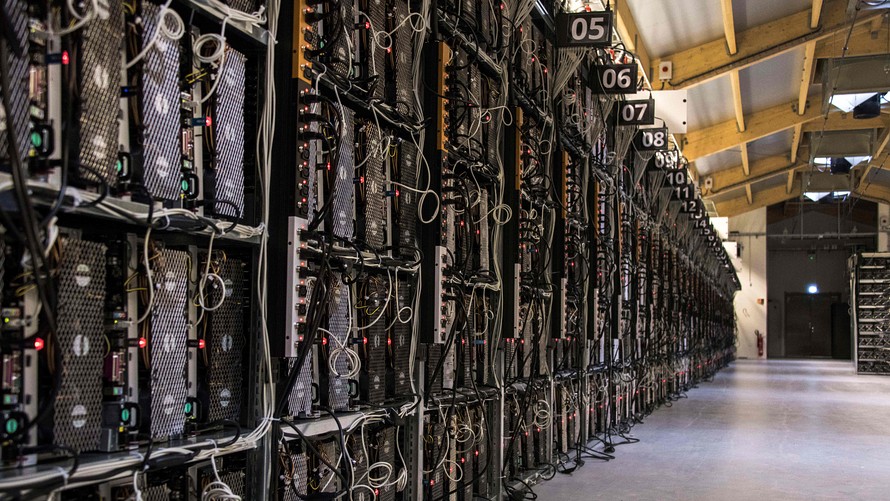 Cryptocurrency mining is the process of mining Bitcoin e-currency and other cryptocurrencies using special equipment – high-power processing computers, which solve mathematical computational problems through a special programme.
Anyone who has a computer can go in for the extraction of this money, but "farms" have become more effective.
Such farms are combined into pools for even greater effect.
Dozens and even hundreds of thousands of people participate in pools. A participant in such a pool receives a reward equivalent to its mining capacity.
The extracted bitcoins can not only be exchanged within the network for various goods and items, but also converted into real money.
Important aspects of mining
There is no centralized management. Therefore, the extraction process cannot be blocked or subjugated. The system is completely anonymous. Users are not required to provide official personal data. Due to this, tracking any transaction is virtually impossible.
Cryptocurrency and its value does not depend on states or governments.
Another reason for banning mining in Abkhazia is the lack of control over the process
Several dozen mining "farms" are supposedly operating in Abkhazia today, though they have now been banned. The main energy company Chernomorenergo, as well as the Ministry of the Interior and the State Security Service will look for potential violators.
The press service of Chernomorenergo announced that 15 mining cryptocurrency farms have already been disconnected from the power supply system. The total quantity of electricity that they consumed was equal to the consumption of the entire Sukhumi region.
The situation with electricity in Abkhazia is quite complicated. The main supplier is IngurGES, which is in poor condition and its productivity decreases every year.
The restoration of the IngurHPP is an even more difficult task, since after the Georgian-Abkhaz conflict of the 1990s, it is right in the conflict zone: the station itself is on the Abkhaz side, and the dam is on the Georgian side. Any repair work requires complex negotiations and does not always result in a successful agreement between the parties.
But the lack of electricity is but one reason for the prohibition to engage in mining. The other is the absence of legislation corresponding to this type of business. The budget of Abkhazia, throughout the time the republic's farms have worked to develop mining, has not received any payments in the form of taxes.
Given the difficulty of resolving both reasons for the ban, it will likely remain in effect for a very long time.