Cryptocurrency boom in Georgia – money 'out of thin air' for citizens and business tycoons
Giorgi Laliashvili is an entrepreneur who runs his own farm on the outskirts of Tbilisi. However, he doesn't breed livestock or poultry; instead, he is engaged in cryptocurrency mining.
He became interested in this business a year ago. He founded a farm in September last year, expecting to recoup the investment he made within half a year. However, things didn't go quite as planned – it went even better than he expected. "I recouped my initial investment in a couple of weeks and then started earning a profit," said Giorgi.
Now he runs a second larger farm in Kutaisi's free industrial zone. He is currently looking for a foreign investor in order to expand his business.
https://www.youtube.com/watch?v=FYN5t_iVYWI&t=79s
The business that Giorgi and some other people in Georgia are engaged in is commonly referred to as 'mining'.  
The process of mining is supported by blockchain technology. Blockchain is a special type of database with data set out and built up in successive 'blocks', which aren't stored on a single server.
A 'block' chain is continuously growing and more new 'blocks' of information are added to it. All that consecutive data are simultaneously stored on all devices of the members of a blockchain network, and their further modification or falsification is impossible.   
Mining is a process of complicated calculations to obtain a special hash with pre-set parameters. The calculation of such a number results in the creation of a new 'block' which is permanently kept in the blockchain (data storage). This process is conducted by a miner. A hash miner and its owner are awarded with a BTC (bitcoin) (or another cryptocurrency).        
Bitcoin is the world's first cryptocurrency which emerged in 2009. Later it was followed by other alternative crypto-currencies (altcoins), processed using the same technologies. Their rates against real (fiducial) currencies changes constantly and they mainly grow. It should be noted that the BTC rate has dropped sharply in recent times.
Neither the cryptocurrency nor its rate depend on states or governments.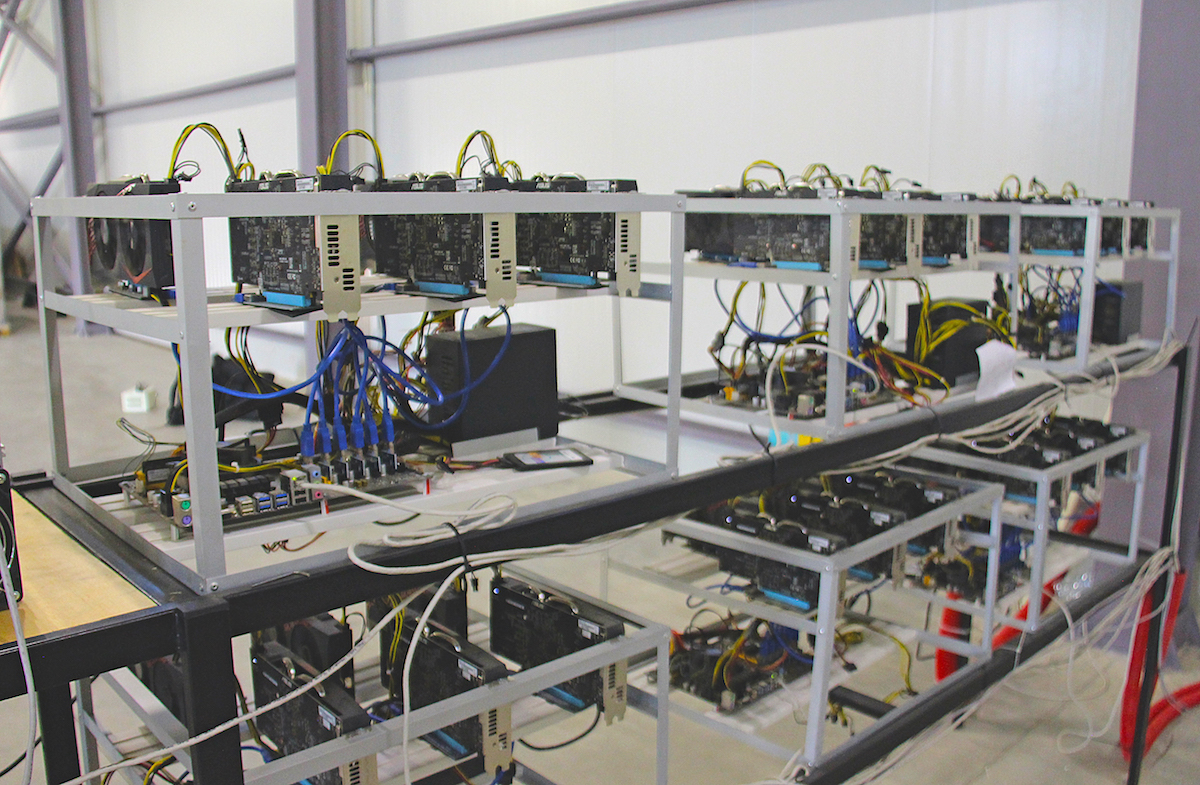 The Cryptocurrency boom has recently been observed all over the world, and by certain parameters a small country like Georgia has even managed to become a leader in mining cryptocurrencies.
According to a Global Cryptocurrency Benchmarking Study carried out by the Cambridge Center for Alternative Finance, in 2017 Georgia was ranked the second after China in terms of energy consumption for mining cryptocurrencies (60megawatt).
Cryptocurrencies have gained such popularity in the country to the extent that the National Bank of Georgia (NBG) even issued a special statement in December last year, warning the citizens against the risks associated with the use of cryptocurrencies. The NBG stressed that 'cryptocurrency isn't a legal means of payment in Georgia. Its circulation isn't governed by law and there is no agency that can assist citizens regarding problems related to a cryptocurrency or protect them against the risks thereof'.
BitFury, business tycoon and a 'scam currency'
Once you've bought a special device you can start mining. Initially, it was possible to do mining using an ordinary computer. However, as the number of miners increased, the algorithm has become more complicated, requiring more electrical power for calculations. The most profitable is 'industrial-scale mining', that is, setting up huge, factory-like 'data centers.'
Similarly, Georgia is gradually turning into a global center of industrial-scale mining.
Large mining companies usually prefer countries with either cheap electrical power or developed technologies. Georgia turned out to be an attractive country mainly due to its cheap electricity, especially in rural areas and in special places like free industrial zones (there are several of them in Georgia).
The electricity tariff in Tbilisi is 16.1 tetri (6.5 cents) per 1kW/h (for commercial consumers who receive power at high voltages). There are lower tariffs in the country's rural areas, while in some mountainous regions consumers receive electricity free of charge.
BitFury, the world's leading bitcoin mining company, has established the largest cryptocurrency mining farm in Georgia, with data centers built in Tbilisi and Gori.
As of 2016, BitFury owned 15% of the total bitcoins generated globally.
The BitFury company started operating in Georgia in 2004. The company built their first data center in Gori through a USD 10 million loan provided by the Co-Investment Fund, founded by the Georgian ex-Premier Bidzina Ivanishvili.
The company was also later awarded certain privileges by the Georgian government.
The second data center was built in Tbilisi. The Georgian government allotted an 18-hectare land plot to the company, charging it a symbolic price of GEL 1.
A few months later, the government declared this territory a free industrial zone, which provides for favorable and simplified conditions for doing business. The companies operating in the free industrial zone are exempt from value-added tax (VAT) as well as from corporate income and property taxes. In addition, they are exempt from paying VAT when purchasing electrical power, which makes it 18% cheaper for them.
Those are very favorable conditions for the mining company whose electricity costs make up the lion's share of its total expenses.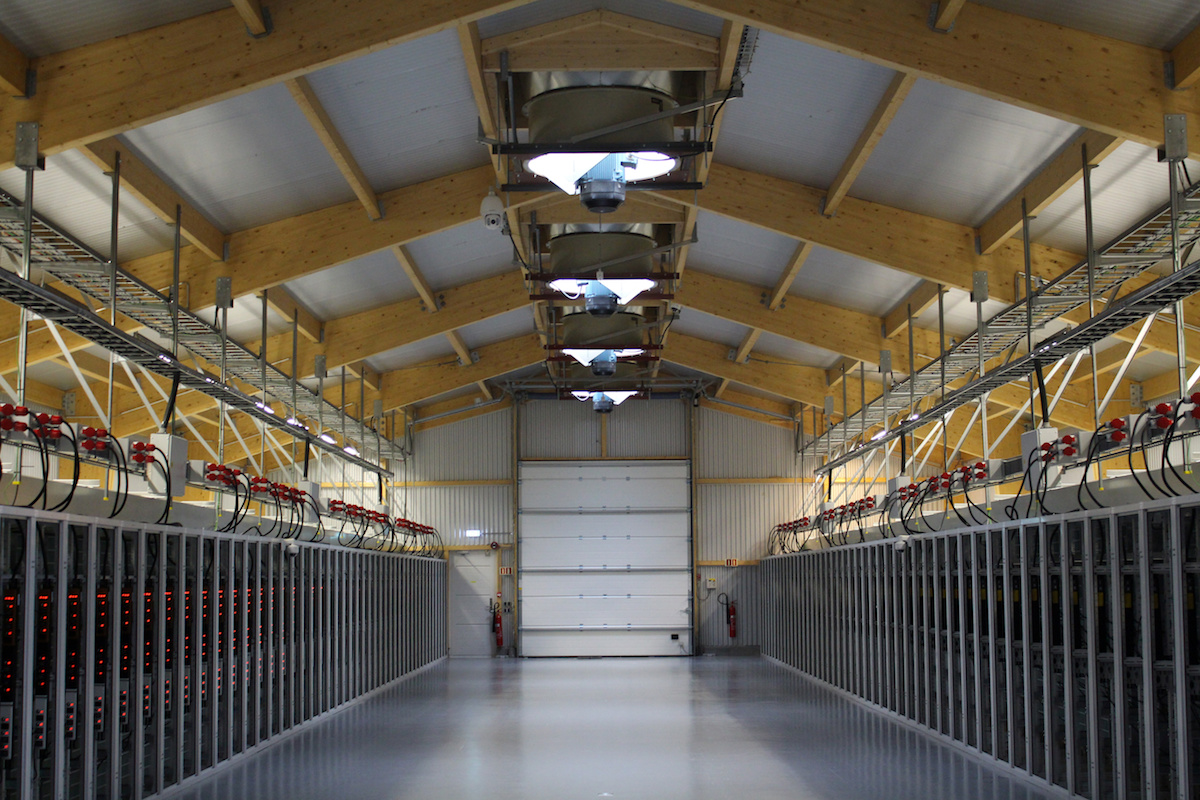 Because of these special privileges BitFury enjoyed in Georgia, people started linking the company's activity to the financial interests of Bidzina Ivanishvili, who is regarded by the country's opposition as Georgia's actual ruler.
In January, after the electricity tariff was raised for the population, the opposition focused its attention on BitFury again. The members of the opposition party European Georgia claimed that a hike in electricity prices for the population was due to those undeserved privileges that the Georgian government and specifically Ivanishvili offered to the company, while the country's benefits from this investment were rather doubtful.
"A 40MW enterprise is receiving electricity at a preferential price. Consequently, this heavy burden has laid on a consumer tariff and the regulatory commission has had to raise the electricity prices for the population," explained Akaki Bobokhidze, a member of the European Georgia party.
Mikhail Saakashvili, the ex-president of Georgia and currently the leader of the Ukrainian Movement of New Forces, was even more radical, saying that 'Ivanishvili has snatched control over the energy sector and is generating scam currency – bitcoin for free."
BitFury company officials completely denied the opposition's arguments, saying they did not receive any particularly favorable conditions in Georgia.
The company claims it has paid back its loan to the Ivanishvili Fund, as well as has complied with its investment commitments assumed before the Georgian government. As for the preferences that the company enjoys, all of them have been prescribed by the Georgian legislation.
Efrem Urumashvili, a representative of BitFury-Georgia said that the land plot in Tbilisi, which was allocated to the company by the Georgian government, 'was completely abandoned' and wasn't used in any way.
"We invested USD 40 million and created the most innovative and modern center in the world, with USD 3 million invested in infrastructure. More than 70 companies from across the world have shown interest in it. We have created the brand and made Georgia famous worldwide," Urumashvili said.  
It has recently been reported that the BitFury group is going to sell its new Tbilisi-based data center to the Chinese Chong Sing Holding, a company registered in Hong Kong. The details of the deal, including the amount of transaction, haven't been made public yet.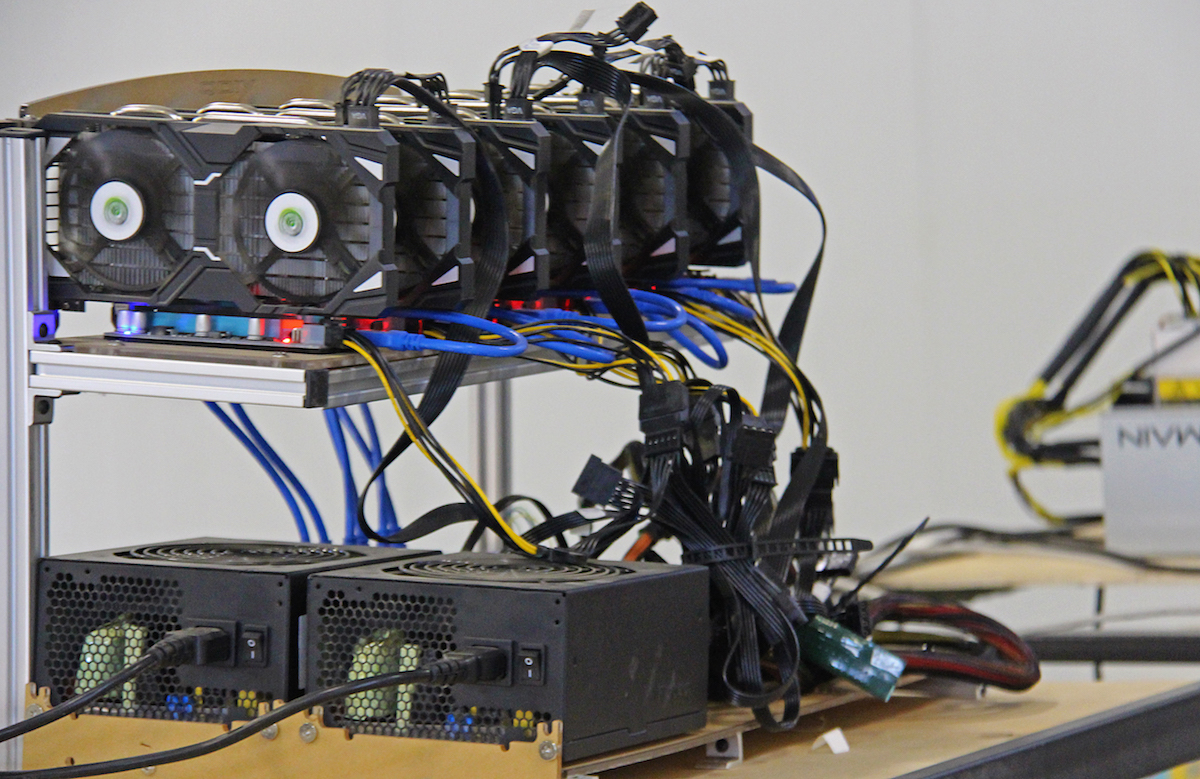 An 'inevitable future'
Alongside the expanding scope of industrial-scale mining in Georgia, there is also a fast-growing interest in this business on the part of local small companies and private individuals.   
According to Shota Digmelashvili, executive editor at Forbes-Georgia, in Georgia's case thE boom is conditioned by three key factors.
First of all, it's relatively low electricity price.
"The high rate of unemployment (11% according to official statistical data from 2016) and low salaries in Georgia are another important factor. Discontent with the financial situation often triggers people to make small investments and thus provide themselves with a regular income that is often higher than any salary," explains Digmelashvili.
Thirdly, in his opinion Georgia has a liberal entrepreneurial law that facilitates the development of both small and large businesses.
Businessman Giorgi Laliashvili also shares the opinion that there are favorable conditions for cryptocurrency mining in Georgia. "Therefore I advise everyone to get engaged in it. It's never too late to do that," said Giorgi.
He ignores skeptics' opinion and is sure that cryptocurrency is the money of the future, because blockchain technology can ensure stability and security.  
"Due to the high level of security all future financial transactions will be made in cryptocurrency. It's inevitable, as entrepreneurs are so confident about it that they doesn't sell the generated cryptocurrency as they believe that it will continue to gain value in the future."
Blockchain in public services
The Georgian government has also shown interest in new technologies. In this regard Georgia has turned out to be one of the first countries to introduce blockchain technology in public services (similar projects have recently been launched in Estonia, Sweden and the USA).
In 2016, the Georgian government, in partnership with the BitFury company, launched a blockchain land and real property titling project. The project provides for the use of blockchain technology for storing the Georgian Public Registry's land and real property title registration data. This technology ensures data security and makes it virtually impossible to falsify data.
This technology was put into full operation at the Georgian Public Registry in February 2017. Since that time all land and real property titling transactions in Georgia have been hashed and stored on blockchains.
The Georgian Justice Ministry keeps introducing new technologies as part of the project. It plans to introduce blockchain-based business registrations as well as 'smart contracts' – digitally authenticated and safeguarded agreements.