Why are tons of fish dying and washing ashore in Azerbaijan?
In recent days, a lot of information has appeared on Azerbaijani social media about tons of dead fish on Baku beaches. A similar situation is also observed in the southern part of the country.
---
---
What happened?
On the Baku beaches in the suburban villages of Zugulba, Buzovna, and Mardyakan, and in the Masalli region, located in the southern part of the country, massive death of fish is observed.
According to fishermen, the vast majority of fish are mullets. In some places, dead fish literally flooded the entire coastline.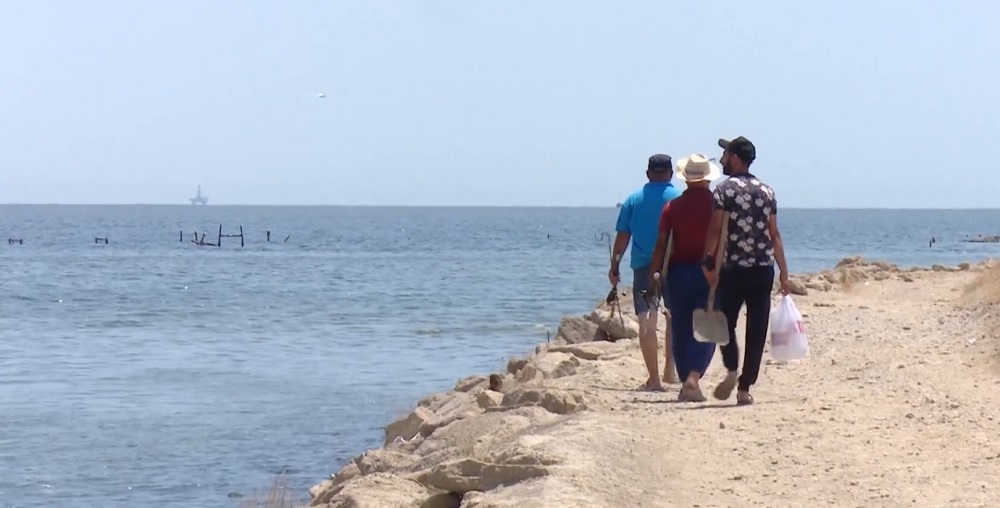 "The shore is full of dead fish. The fishermen don't know what to do, but the fish rots and stinks", says one of the fishermen.
Another fisherman does not hide his surprise at what is happening and declares that he sees this for the first time: "Every time I came here, 10-15 people fished here. Now there is no one, there is no fish, everything is lost. "
Why is it happening?
In this part of the Caspian Sea, such cases occur quite often, says the head of the Azerbaijani fishermen's union Afgan Aliyev:
"It's shallow and not very clean here and the mullet loves places that are shallow and warm. But entering this part of the coast, they can no longer leave it and die there".
According to the specialist of the Institute of Zoology of Azerbaijan Suleiman Suleymanov, the cause of the death of the fish is in no way the chemical pollution of the water.
"The long absence of wind prevents oxygen from mixing with seawater. And the lack of oxygen leads to the death of fish", Suleimanov explains.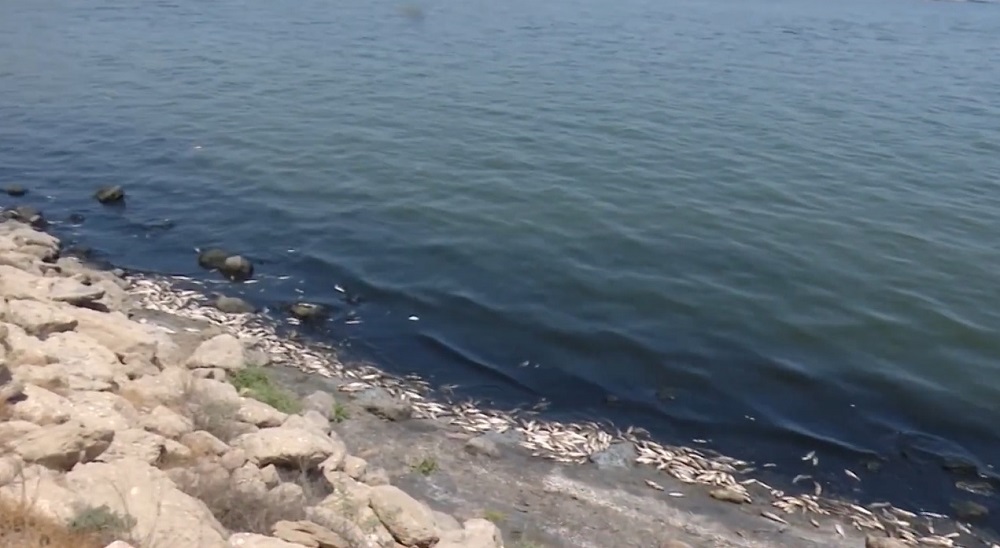 The specialist also added that not all of the fish died on the shore:
"The fish could have died in the deeper parts of the sea, and then the waves gathered on the shore, and therefore we see it washed ashore. In other words, it is inaccurate to claim that all these fish died on the shore".
Comment from government agencies
The death of fish in summer is a natural process, and the reason for this is the hot weather, Mehman Akhundov, director of the biological resources protection service of the Ministry of Ecology and Natural Resources of Azerbaijan, said in an interview with one of the local TV channels:
"In the Baku bay amid extremely hot weather, the water level and oxygen level in the sea water drop. This phenomenon is especially noticeable in the early morning. These factors lead to the death of fish".
According to a ministry spokesman, the results of the analysis of samples taken from the dead fish did not reveal any infectious diseases or cases of poisoning.