Violations of religious freedom in Azerbaijan
Persecution of believers in Azerbaijan
How Azerbaijan ended up on a special watch list due to "serious violations" of religious freedom. JAMNews presents material prepared by Meydan TV.
---
---
"I don't want to be a citizen of Azerbaijan. Because they do not consider me as a citizen, they trample on my rights, slander, and bully me. They call us spies, traitors to the motherland. Do you see what they are accusing us of?" Rena Aliyeva, a believing Muslim woman, says.
Since the beginning of 2023, believers in Azerbaijan have been subjected to mass arrests. This is happening against the background of the aggravation of the Azerbaijani-Iranian relations. They escalated after an armed attack on the Azerbaijani embassy in Iran, when the head of the security service of the embassy was killed and two of his subordinates were injured.
According to relatives of those arrested, they were all slandered and falsely accused of drug trafficking and spying for Iran.
Rena Aliyeva's husband, Ruslan Aliyev, is a Shia Muslim. In April of this year, he was arrested on charges of drug trafficking, and subsequently the media presented him as an Iranian spy.
Rena Aliyeva claims that her husband was forced to confess to espionage, and he was arrested only because of his religious beliefs:
"They are pursuing such a policy. If the Ministry of Internal Affairs exposes these people as spies, then what does it have to do with drugs, because of which they were allegedly arrested? A spy has to have a passport, a lot of different IDs, a spy has to know a bunch of languages, he has to have an education. And my husband is a simple, uneducated person. They say that he is a traitor to the motherland, but what did he do that was so treacherous? He doesn't have any position, he doesn't work in the authorities, where does he get at least some information to pass it on to someone?"
"I decided, and the court does not order me"
On May 16, law enforcement agencies issued a joint statement saying that Rufulla Akhundzadeh and his son Almursal Akhundzadeh, who collaborated with the Iranian special services, developed a secret plan of action to organize an armed rebellion and assassinate officials in order to create a religious state of "Kerima" in the country.
According to the statement, part of this plan was the creation of secret groups on WhatsApp and Telegram. Ruslan Aliyev was detained as a member of one of these groups called "Qisas 313" ("Revenge 313").
Rena Aliyeva says that her husband is a piano repairman and he joined that group solely to express his protest against the mass arrests of believers. He does not personally know Rufulla Akhundzade or his son Almursal.
"There has not yet been a trial, and the Ministry of Internal Affairs is already declaring him a spy. It turns out that the ministry makes it clear that we do not reckon with the people. Then let the court do not suit. How can such a mistake be made? And they allow it because they do not consider us. Thus, the ministry seems to be telling us: "Well, suppose you catch me in a mistake, and what will you do to me? I am the Ministry of Internal Affairs, I decided, and the court does not order me."
According to estimates by independent human rights activists, more than 500 believers are currently under arrest, 34 of whom are members of the Muslim Unity Movement (DME) created in Azerbaijan in 2015, including the leader of the movement Taleh Bagirzade and his deputy Abbas Huseynov.
Aga-Ali Yahyaev, a board member of the DME, links the recent arrests to the aggravation of Azerbaijani-Iranian relations, and considers this to be targeted pressure on Muslims who profess Shiism.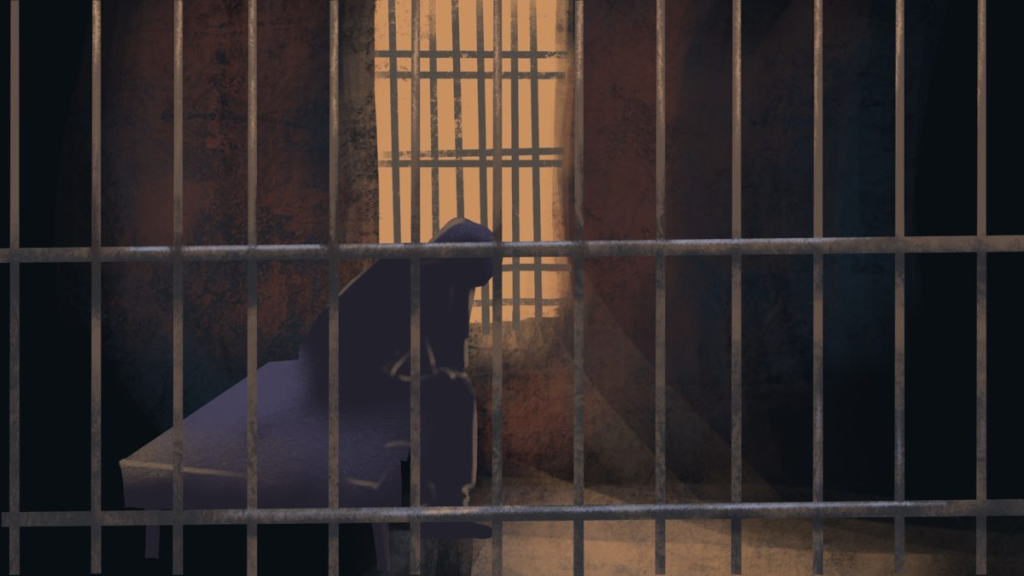 "We will fight in the legal plane, and at the moment, basically, we are trying to attract the attention of international organizations. Hundreds of believers are accused from scratch, for years we ourselves and our families have experienced all the bitterness and severity of these accusations," says Yahyaev.
"He was threatened with rape with a club, a bottle"
Arrested last December on charges of drug trafficking, Mirtofig Huseynov is also a member of the Muslim Unity movement. According to his father Mirjalal Huseynov, before his arrest, he received a call from an unfamiliar number and began to ask questions about his son's religious beliefs:
"They asked: are you the father of Mirtofig? I answered yes. Is your son a Shiite? Yes. Does he pray? Yes. These questions seemed suspicious to me, and then the son disappeared, and then I found out that he was arrested."
Mirjalal Huseynov claims that violence was used against his son during the arrest, that he was threatened with rape and thus forced to sign a confession:
"When I saw my son, he was in a bad state. I asked what happened. At first he was ashamed, but later he said that he was threatened with rape with a club, a bottle, and therefore he was forced to sign a confession."
In a comment to Meidan TV, interior ministry spokesman Elshad Hajiyev denies the allegations made by the detainee's father, saying they are defensive in nature.
"If not only a drug, but even nicotine is found in my son's blood, I will not stand up for him. Why do they do this? What have we done to this state? The laws of the jungle reign in the country. There is no question of constitutional rights here. Of course, we live in a state of law, we have rights, but our rights are violated. We were left completely alone, on our own, no one is protecting us," says Mirjalal Huseynov.
Jeyhun Mammadov, a member of the parliamentary committee on public associations and religious institutions, states that the arrests of believers are carried out by law enforcement agencies solely for security purposes. He believes that for the time being there is no need to bring this issue to the discussion of Parliament.
On May 15, the US Department of State released the 2022 State of World Religious Freedom Report.
In this report, in accordance with the law on religious freedom, Azerbaijan, along with Turkey, Egypt, Indonesia, Iraq, Kazakhstan, Malaysia, Sri Lanka and Uzbekistan, is included in a special watch list due to "serious violations" in the field of religious freedom.
The section of the report on Azerbaijan states that the situation with religious freedom in the country is generally negative.
It is noted that the Azerbaijani government has strengthened its control over all types of religious activities.
The report also says that, according to non-governmental organizations, 19 people were arrested last year because of their religious activities, and most of them are members of the Muslim Unity movement.
"When relations between two states deteriorate, innocent people pay the price"
Rufat Safarov, a human rights activist who monitors the arrests of Shiite Muslims, says that recently the authorities have been pursuing a particularly aggressive, repressive policy towards believers:
"Believers right and left are accused of drug trafficking, isolated from society, because they share photos of high-ranking figures from among the military, cultural and religious elite of Iran on social networks. Because they don't agree with government policy. Unfortunately, when relations between two states deteriorate, innocent people pay the price."
According to Safarov, the protection of believers in Azerbaijan also leaves much to be desired. Sometimes society even justifies such arrests.
"I am not saying that there have never been spy networks and potential traitors on the periphery of Azerbaijan. Were and are. All these years, Iran has been extremely interested in expanding its spy network in Azerbaijan. But Azerbaijan's official and pro-government media label people accused of drug trafficking as Iranian spies. The question arises: if this person is a spy, show us this, let us evaluate, if he is a drug dealer, then what does espionage have to do with it?"
The human rights activist also talked about the general non-observance of religious freedom in the country:
"Article 18 of the Constitution of the Republic of Azerbaijan says that religion is separated from the state. Undoubtedly, we have always encouraged the secular model of the state. But today we see that political and legal structures, the central executive power interferes with religion. The appointment of imams and akhunds to communities and mosques is handled by the State Committee for Religious Affairs. And, looking at such practice, how can we say that the state does not interfere in religion?"
This is not the first mass arrest of believers in Azerbaijan. There were also sthe o-called "Nardaran" and "Ganja" cases.
"Nardaran case"
On November 26, 2015, law enforcement agencies conducted an operation in the village of Nardaran near Baku, the population of which consists mainly of religious people.
According to eyewitnesses, "people in black masks" burst into the house of the chairman of the Muslim Unity movement, Haji Taleh Bagirzade, during prayer. Two police officers and four local residents were killed, and more than 60 people were arrested.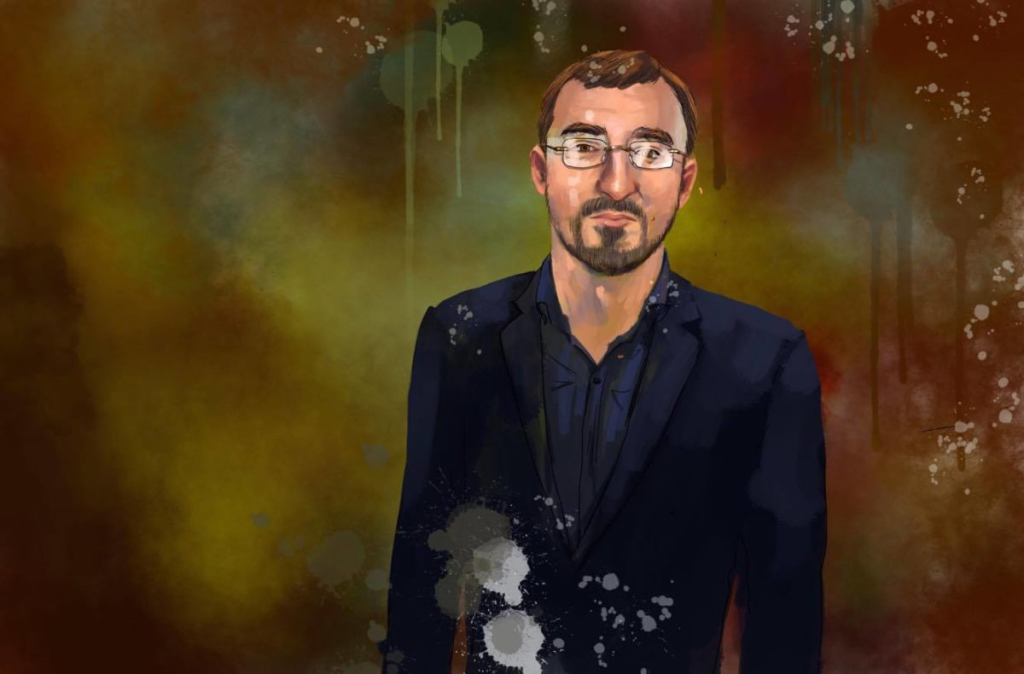 Law enforcement agencies made a joint statement that a lot of weapons and ammunition were seized from that house, but there were no operational footage confirming this fact.
Most of those detained during the operation claimed that they were forced under torture to sign pre-prepared protocols of confessions.
Lawyer Fazil Namazli, who defended some of the accused, says that he had never before seen such cruel torture as those suffered by the defendants in the Nardaran case.
According to him, Haji Taleh Bagirzade was arrested because he criticized the government.
International organizations recognized Bagirzade as a "prisoner of conscience".
But the arrests did not end there – after November 26, some more DME members and other believers were arrested in Baku and the regions.
"Ganja case"
On July 3, 2018, an armed assassination attempt was made on the former head of the executive power of the city of Ganja, Elmar Veliyev, and one police sergeant. A local resident, Yunis Safarov, was arrested on suspicion of the attempt. The law enforcement agencies claimed that it was a terrorist act and the main goal of Y. Safarov was the creation of an Islamic state in Azerbaijan, governed by Sharia law.
A week later, on July 10, riots broke out in Ganja. The official information said that on that day a radical religious group of 150-200 people tried to hold a rally.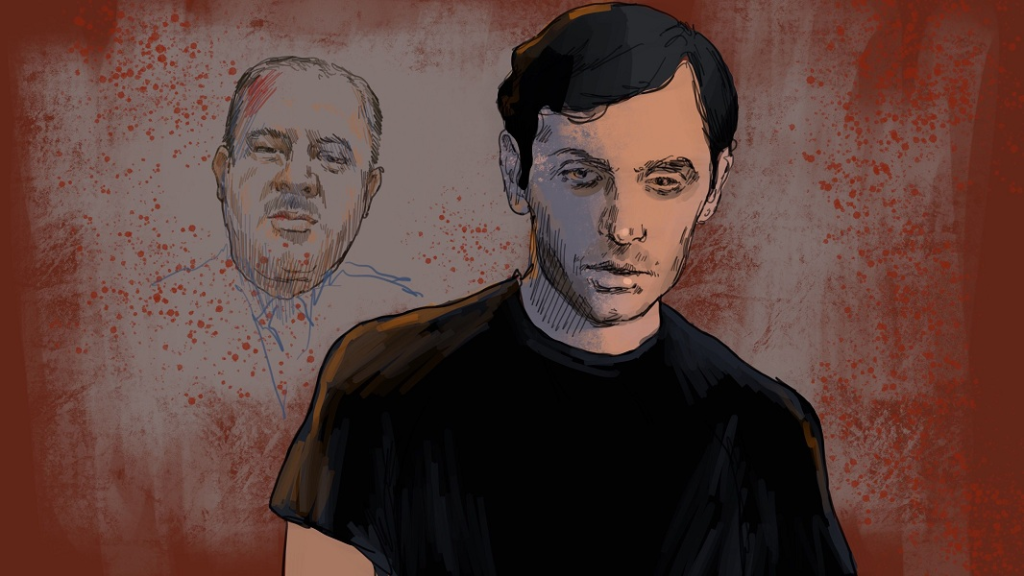 More than 70 people were also reported to have been arrested.
The parents of those arrested claim that their children suffered innocently.
Some human rights activists point out that serious violations took place in the Ganja case.
Human rights activist Ogtay Gyulalyev, who investigated those events, called these arrests politically motivated.
Aggravation of Azerbaijani-Iranian relations
The latest mass arrests of believers in Azerbaijan began in January 2023 after an attack on the Azerbaijani embassy in Iran.
The attack took place on January 27th. The head of the security service of the embassy was killed, two of his subordinates were injured.
The President of Azerbaijan demanded an early investigation of the terrorist act and punishment of the terrorists.
The State Security Service of Azerbaijan, in turn, also announced the initiation of a criminal case into the attack on the embassy.
After that, the Ministry of Internal Affairs announced the detention of more than 45 "Iranian spies", but no information about the details of this operation was made public. From the words of relatives and lawyers of the detainees, it became known that they were accused of drug trafficking.
On February 1, the Ministry of Internal Affairs again disseminated information abouta special operation in which 39 people were arrested, "under religious cover" carrying out subversive and subversive activities. But the public was not told who these people were, or under what articles they were accused.
Office made the first official statement about the operation against believers. It was reported that 32 people were arrested that day. They were charged with various charges, from espionage to drug trafficking, but the details are still not known.
Relatives of the arrested believers say they will fight to the end. But at the same time, they complain about the lack of a fair judicial system in the country, and therefore do not have much hope. From time to time they hold actions protesting against illegal arrests.
With the support of "Mediaset"