US Secretary of State: "Russia's invasions of Georgia and Ukraine are direct challenges to our way of life"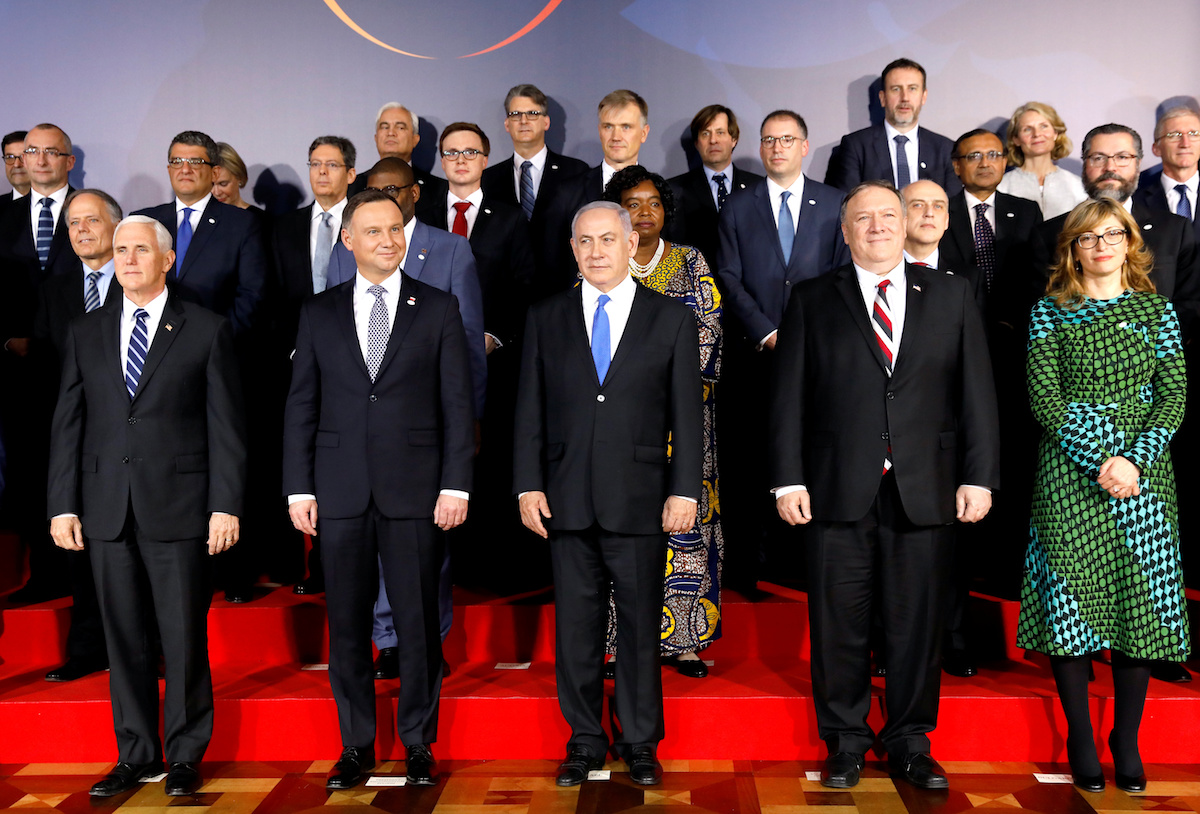 Georgian Foreign Minister David Zalkaliani has met with US Secretary of State Mike Pompeo in Poland.
The meeting was short and informal. Zalkaliani and Pompeo are participating in an international conference in Poland on peace and security in the Middle East.
• US Secretary of State: "We are looking forward to Georgia joining NATO"
The Georgian MFA says that Zalkaliani spoke to Pompeo about the critical situation in the occupied regions of Georgia and Russia's illegal actions there.
Pompeo in response stressed that the United States supports the sovereignty of Georgia and recognises its territorial integrity. Pompeo called Georgia one of the US' most reliable partners and allies in the region.
"Russia has invaded Georgia and Ukraine"
In Poland, Pompeo made several important statements regarding Russia's aggression against Georgia and Ukraine. He called the August 2008 war a "Russian invasion of Georgia". He further said: "Its [Russia's] unprovoked attack on Ukrainian naval vessels this past November and its ongoing hybrid warfare against us and our allies are direct challenges to our security and to our way of life."
Pompeo stressed that "Russia has grand designs of dominating Europe and reasserting its influence on the world stage".
"Vladimir Putin seeks to splinter the NATO alliance, weaken the United States and disrupt Western democracies," he said.
"Putin would like to disrupt Western democracies"
Touching on the theme of Georgia and Ukraine, Pompeo said that Putin dreams of weakening the US' ties with allies.
"Therefore, we are strengthening our participation on the eastern flank of NATO," Pompeo said.
After the war in August 2008, Russia recognized the sovereignty of Abkhazia and South Ossetia on 26 August 2008. The example of Russia was followed by Nauru, Tuvalu, Venezuela and Syria on 29 May 2018.
All other states and members of the UN consider Abkhazia and South Ossetia to be territories of Georgia.
One important aspect of the agenda of the Georgian diplomatic corps is to stop the process of the recognition of these territories as sovereign states.
Toponyms and terminology used in the article, as well as views, opinions and strategies they contain, do not necessarily reflect the opinions of JAMnews or any of employees thereof. JAMnews reserves the right to delete comments it considers to be offensive, inflammatory, threatening or otherwise ethically unacceptable