Unexpected benefits of COVID-19: how some Armenian businesses benefit from pandemic
The restrictions imposed by the outbreak of the coronavirus pandemic have forced people in Armenia to look for new opportunities to preserve their business and develop it.
Some entrepreneurs and companies have made even more profit in these conditions, showing more dynamism and flexibility. Someone was able to quickly adapt to the changes and found a way out how to move on without sudden shocks, someone changed their profile and not only overcame the crisis but also achieved tangible results.
Real businessmen share their experience of what opportunities and advantages have emerged during the pandemic and assess the situation in the country as a whole.
---
---
The benefits of working remotely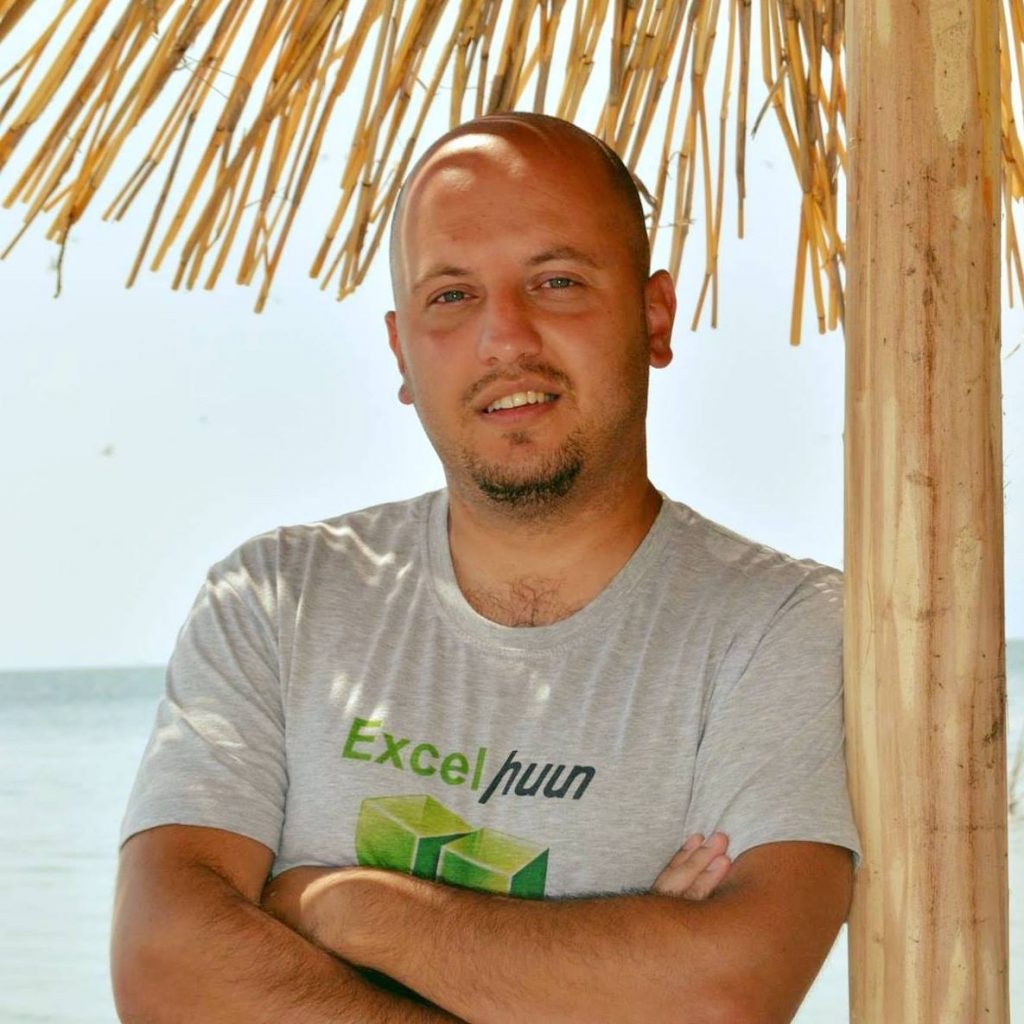 The founder of the Excelist club, Mais Margaryan, was one of the first to close the Yerevan office shortly after the pandemic spread and switched to online work with the entire team. The company works in the field of programming.
"As it quickly became clear, there was no longer any need for an office. Our entire team still works this way. Now we even have employees from distant villages, some of them are students. We do all the work online and only get together for meetings from time to time", says Mais.
Several months ago he also changed his place of residence and moved from the capital to the Lori region.
"Working remotely from the regions is very easy. The company's revenues are not falling. At the same time, there are fewer disturbing, distracting factors, which makes work more effective and increases income. In addition, everything in the regions is incomparably cheaper, and we spend less. It turns out that moving to some remote corner with good internet and nature is doubly beneficial", Mais shares his experience.
In addition, immediately after the outbreak of the pandemic, he launched the Children from regions to regions project, thanks to which over the past year hundreds of teenagers and young people from villages far from the capital acquired the knowledge and skills necessary to work online. Some of them have already started to gain additional income by applying those skills.
"Covid became the reason for us to get online to cities and villages, to gather motivated, active young people who, due to the pandemic, found themselves in front of the computer.
Since at the same time people with great potential were in front of computers at home who could share knowledge and skills for remote work with young people, we managed to establish exchange of knowledge between the two parties on a digital platform", says Mais.
He emphasizes that young people from the regions received a full-fledged package of skills and knowledge of working remotely thanks to Covid. As a result, the regions received great opportunities for work and cooperation. Before the pandemic, the widespread use of online platforms was hampered by established traditions and habits:
"For example, now I do not understand how it was possible to leave the house for each meeting and waste so much time and energy. Before it did not occur to us that all this can be done online. Now, when, thanks to the pandemic, we hold only one meeting out of 10 offline, and in the case of the other nine, we are talking online, residents of the capital and the regions find themselves on an equal footing", he says.
Creation of 'open' tourist zones
Since the spring of 2020, tourism has been among the sectors most affected by the pandemic. Inbound and outbound tourism has stopped for a long time. Domestic tourism was also paralyzed for some time. The 2020 tourist season for hotels and guest houses in Armenia was difficult, with almost no visitors.
At the same time, outdoor tourist areas have become especially popular and visited. In order to somehow satisfy the need for rest and avoid infection, many went to nature.
For example, in the Lori region in 2020, among the most frequently visited places were the arboretum, located near the city of Stepanavan, and the Church of St. Hovhannes in the village of Artagyukh.
At some point, the flow of people here increased so much that it became uncontrollable. And it was necessary to establish police checkpoints here in order to coordinate, control, restrict, and, if necessary, prohibit the passage of large flows of people to these places.
Domestic tourism dynamics
Unlike 2020, this year, inbound and especially domestic tourism in Armenia has moved off the ground. And since there are still restrictions on travel to some countries, and in those countries where you can leave there is a threat of infection, many prefer to stay in Armenia for vacation.
As a result, local hotels, guesthouses, and travel service companies are reporting an influx of guests and an increase in income. Vacationers are discussing on social media the lack of free places in places popular for recreation in Armenia.
As for tourism in general, this year there is a large flow of tourists from Iran. They come to Armenia mainly to get vaccinated here. And in Armenia, people are already talking about a new type of tourism – vaccination tourism.
Economy Minister Vahan Kerobyan said at the end of spring that he expects domestic tourism to grow by 319% in 2021. The Statistical Committee has not yet published data confirming or refuting this forecast but it is obvious that the growth of indicators is sgnificant.
Courses, grants, business start-up
Due to the pandemic, international organizations working in Armenia have also switched to remote work in whole or in part. They transferred some of their most important programs online, and this made it possible for residents of distant regions to take part in them.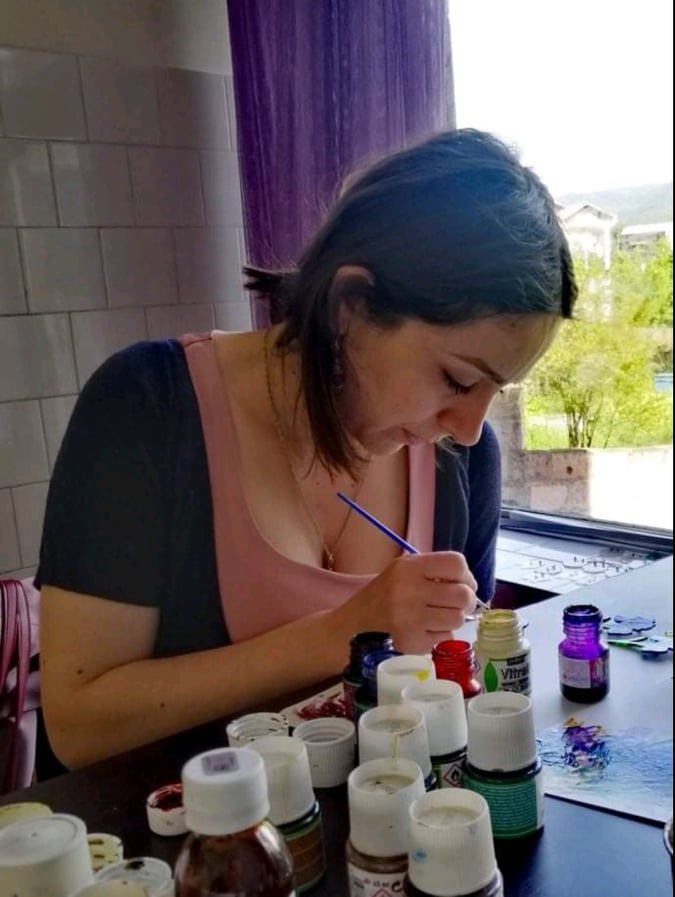 During the days of the pandemic, Siranush Amiragyan from Nomeberyan took part in the online courses of the IRIS business incubator within the framework of the grant program. She says that she was able to take part in the program only due to the fact that they were conducted online:
"I was just lucky that due to the pandemic, the course took place online. Otherwise, I would not have been able to travel to Yerevan from Noyemberyan to classes for several months in a row with my baby. And so I participated in the training, and won the grant program, having the opportunity to make my business dream come true ".
Siranush is referring to the hand-painted stained glass windows in a wooden frame. According to her, online programs are extremely important for residents of distant and border regions. Thanks to such projects, the problem of equal development of all regions is being solved, and more people, including those with disabilities, participate in them.
Online trading boom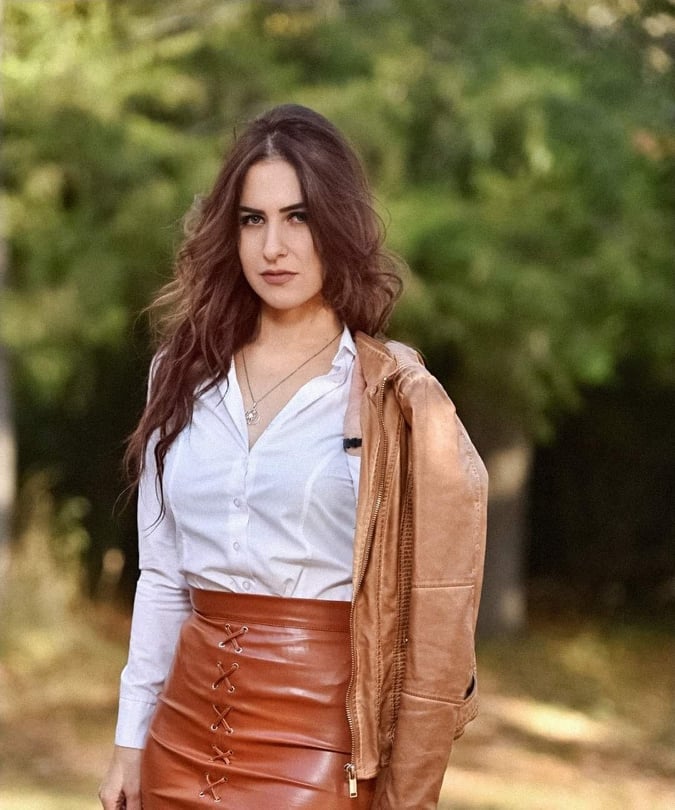 Angela Dayan, the founder of the DAYAN hand-made bag brand, says that during the days of the pandemic, she did not count on orders. But thanks to an active campaign on online platforms, she began to receive more orders than ever:
"Surprisingly, during the period of widespread decline in sales, it was the opposite for me. During the lockdown days, I bought a lot of yarn. I thought: I'll stay at home, work, and when the restrictions are lifted, I'll sell my new bags. But there were so many orders that I was busy with delivery all day, barely had time to myself".
Angela explains this by the fact that during the days of the pandemic, people avoided active communication whenever possible, spent more time at home. As a result, they had more money and more time for themselves and spent a lot of time on social media where she advertised her products.