Ukrainian citizens evacuated from China due to coronavirus met with barricades, stones
In Ukraine, buses carrying people who had been evacuated from the Chinese province of Hubei – the epicenter of the coronavirus outbreak – were bombarded with stones. 
The buses contained 45 Ukrainians and 27 foreign citizens, including children and several doctors. All of them were examined and pronounced healthy, with none of them showing symptoms of the coronavirus, reports Ukrainian television channel Hromadske.
The landing spot and quarantine area was not announced in advance, and the day before the plane arrived, there were protests in several different regions of Ukraine.
Local residents said they did not want to host people who were potentially infected. In the city of Vinnik, Lviv region, about five hundred people blocked the entrance to a local hospital.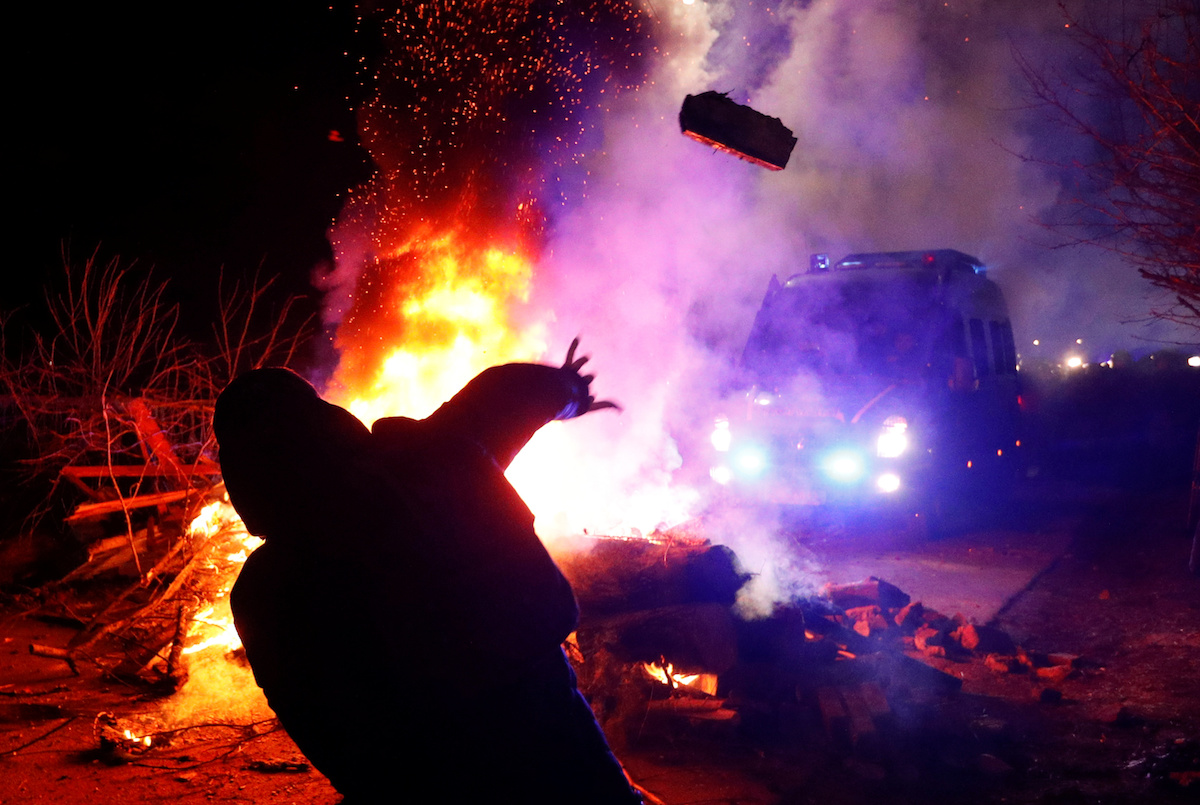 Locals also blocked off a road in the village in the Novye Sanzhary oblast, where they eventually brought those who were evacuated to be quarantined.
Protesters piled wood in the middle of the street and lit a bonfire, and also tried not to block the buses directly at the entrance to the local medical center, where they were supposed to accommodate the evacuated citizens.
Several bus windows were shattered by stones. Police detained a man who was allegedly throwing them.
The Prime Minister of Ukraine Alexey Goncharuk went to Novye Sanzhary, and said that the government's operational headquarters would be placed there.
Recent data shows that the total number of people infected with Chinese coronavirus has increased to 75,725, with most cases reported in mainland China. There have been 2128 known deaths, most of them in mainland China. At the same time, 16,353 have already been cured.