Tinsmiths and coppersmiths in Baku
Tin and coppersmiths in Baku
Tin and coppersmiths in Baku complain of a lack of customers — young people are not interested in their crafts and are looking for more profitable professions. "The fact that society underestimates artisans discourages the younger generation, they do not carry on our work," raftsman Zahid Eyvazov says.
---
---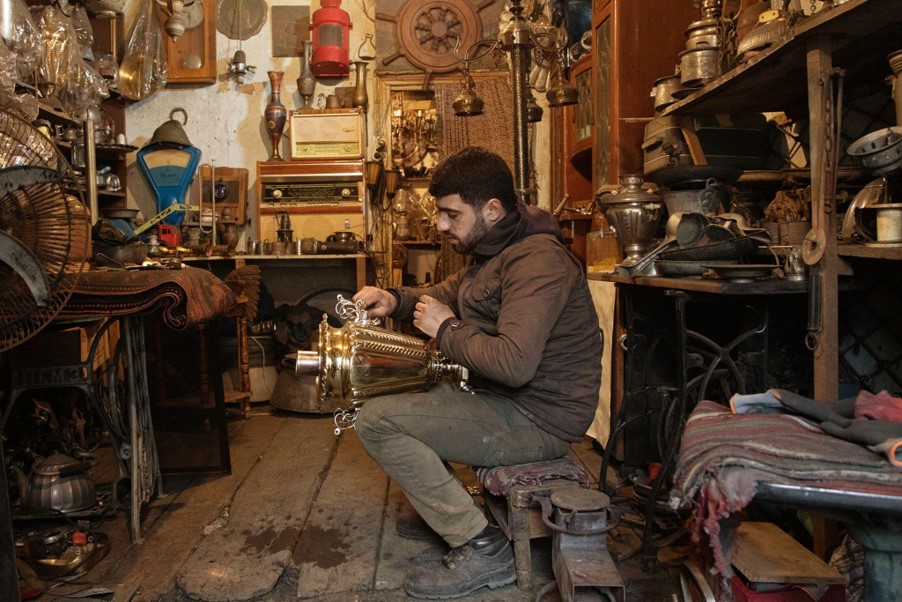 In one Baku district, known as "Kubinka", there is a "tinkerers' quarter". The first tinsmiths appeared here in the '60s and now you can find several tin workshops there.
The roots of tinsmithing go back to the village of Lagich, Ismayilli region. Those who moved from there to Baku continued their craft in the capital.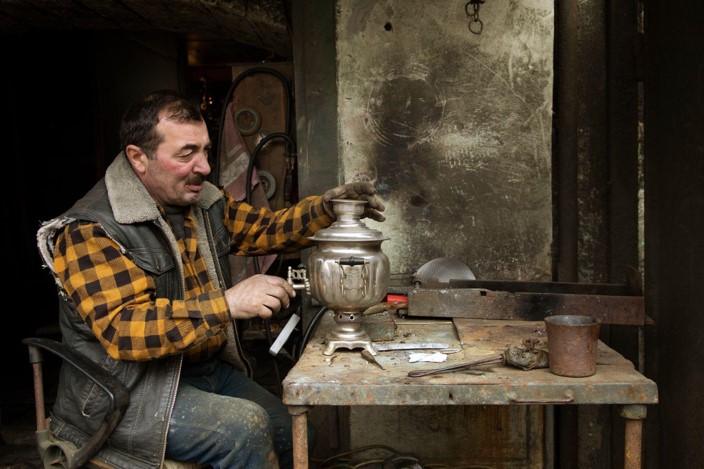 Mehman Eyvazov is one of the artisans who moved from Lagich to Baku. For 22 years he has been doing tin and copper work there. He says that he receives orders from Derbent, in Dagestan, which he sometimes visits to repair samovars in mosques and copper pans.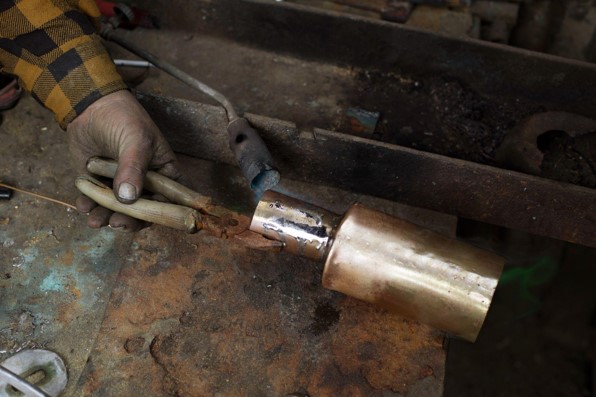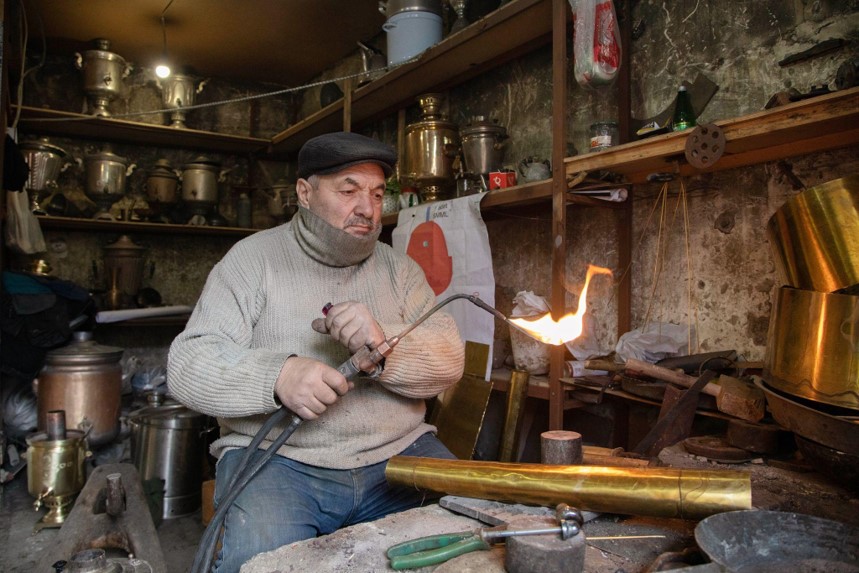 And Zahid, Mehman's brother, has been living and working in this quarter for twenty-seven years. Several of his relatives are engaged in this craft in different regions of Azerbaijan. But the craft does not interest young people, he says.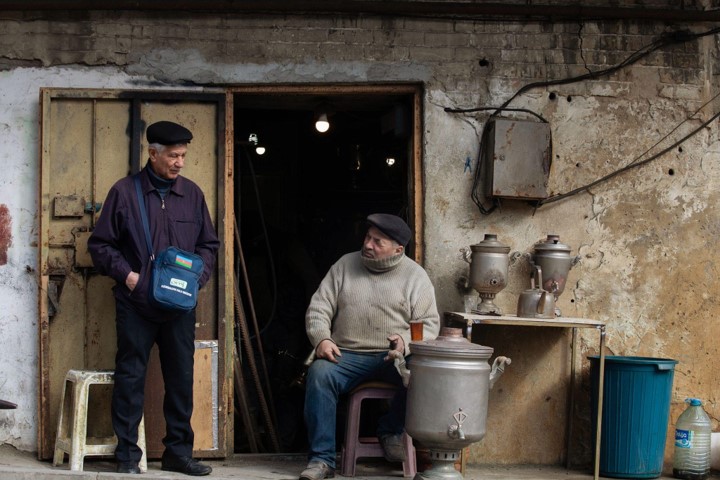 Compared to the past, tinsmiths have fewer customers. They say the reason for this is that younger people prefer modern, lighter objects. Zahid Eyvazov says that earlier, in the dowry of girls getting married, there was always copper utensils. Now there is no such need, which affects the earnings of copper workers.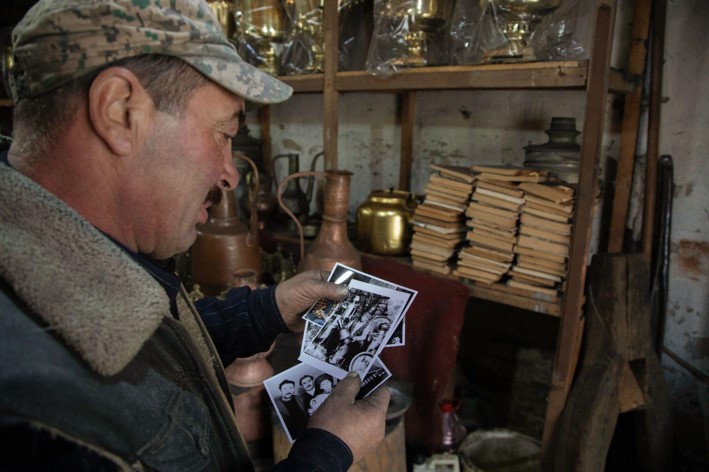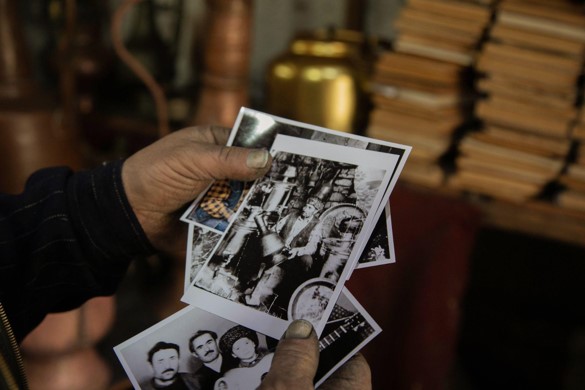 Mehman Eyvazov examines photographs of him and his father in his youth. His grandfathers and great-grandfathers were artisans, so he was born and raised in this environment. He talks about his memories – his childhood in the Soviet years, frequent trips to Derbent with his grandfathers, years of military service, etc.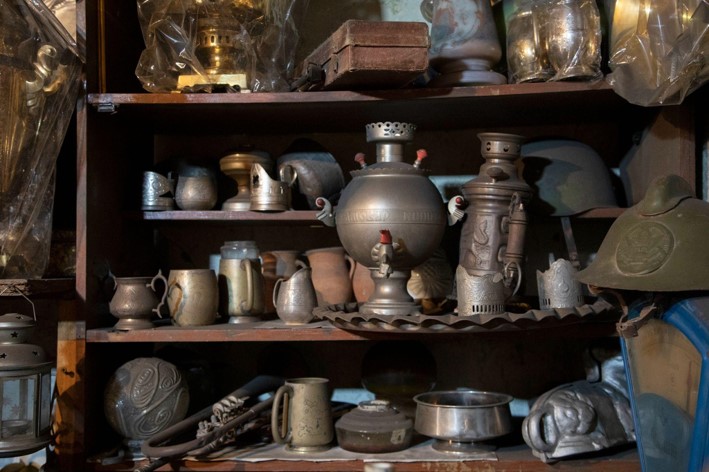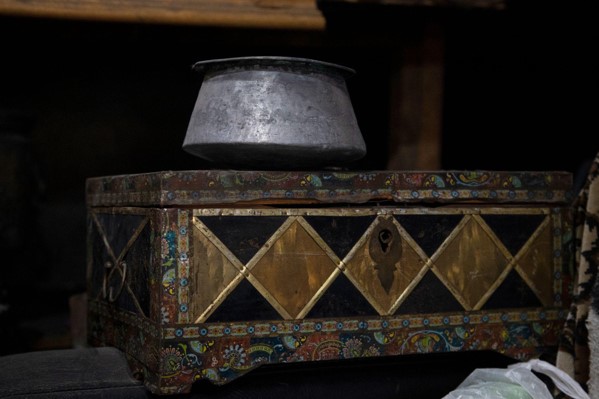 Coppersmithing is included in the UNESCO Representative List of Intangible Cultural Heritage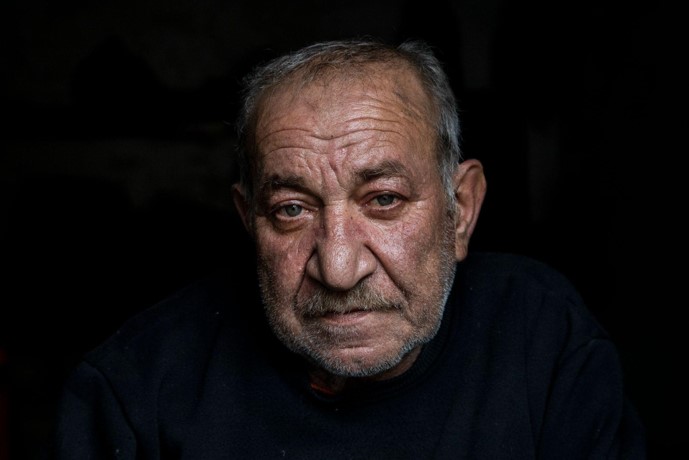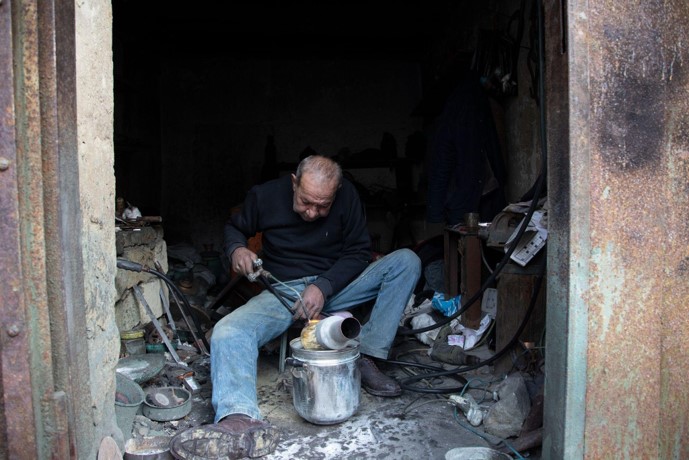 Ramiz Soltanov is an internally displaced person from Aghdam engaged in tin work since the age of 15. He says he learned the trade from his father. During the years of the first Karabakh war, he was forced to leave his home and move with his family to Baku. For 30 years he has been working in the tin workshop here.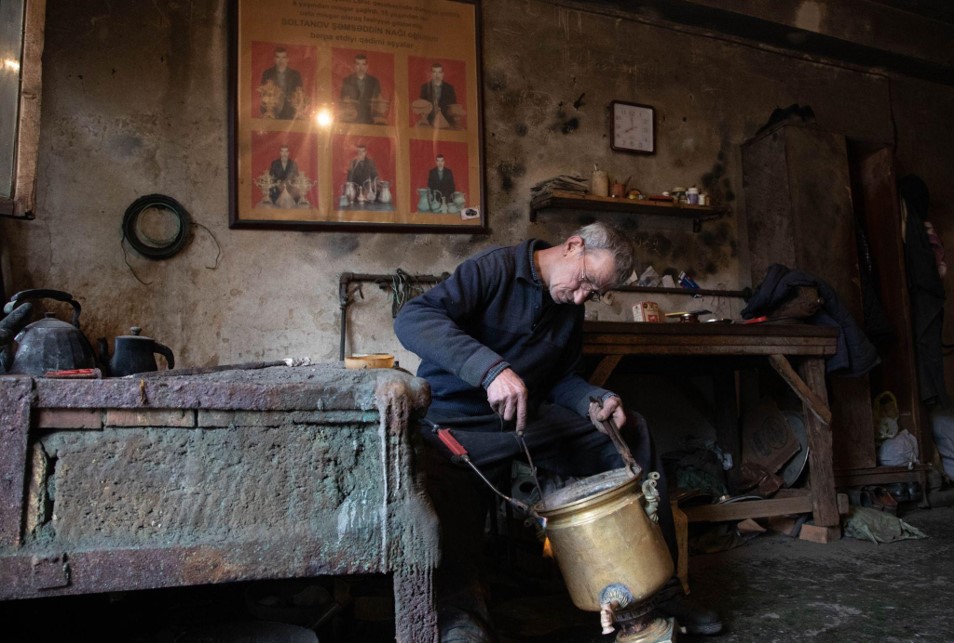 "The work of a tinsmith requires patience and precision," another master, Shamil, says.
The elderly masters want a new generation to continue their work in Azerbaijan, and most importantly, return this craft to Karabakh.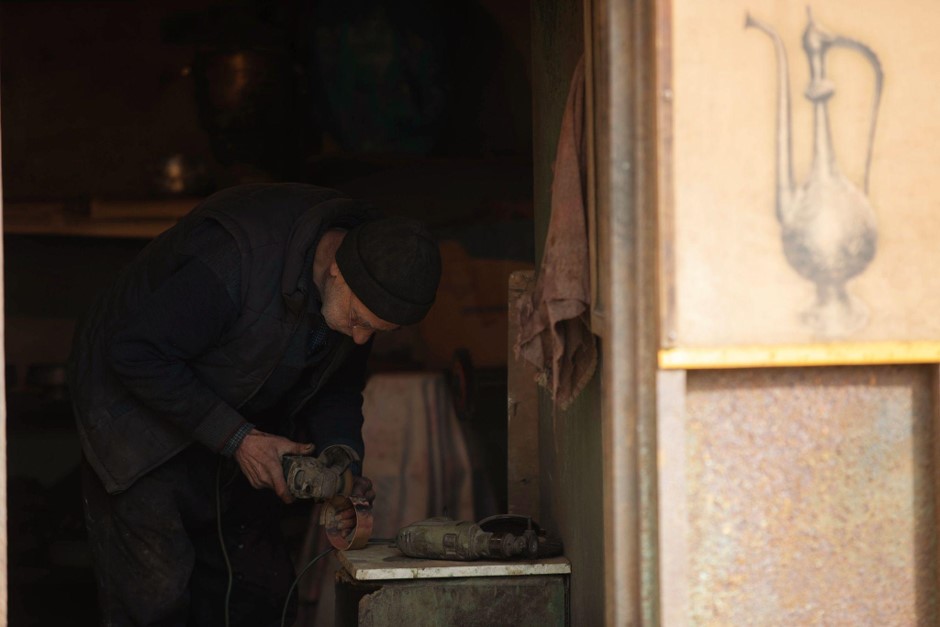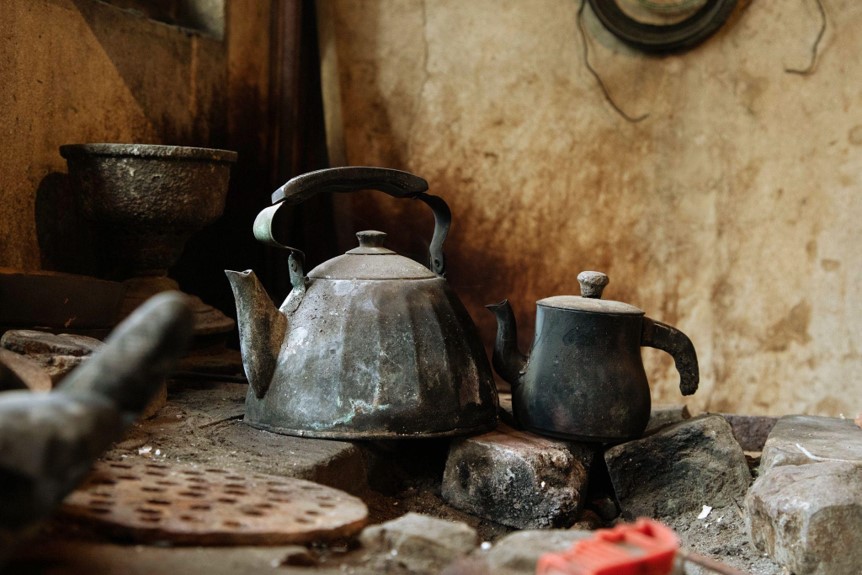 Masters say that although copper utensils are often old, but they are more useful for a healthy diet. According to them, copper kills harmful microbes in food, dissolves small stones in water.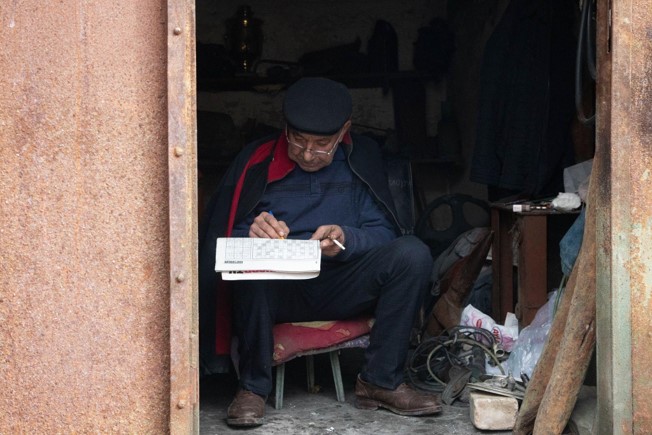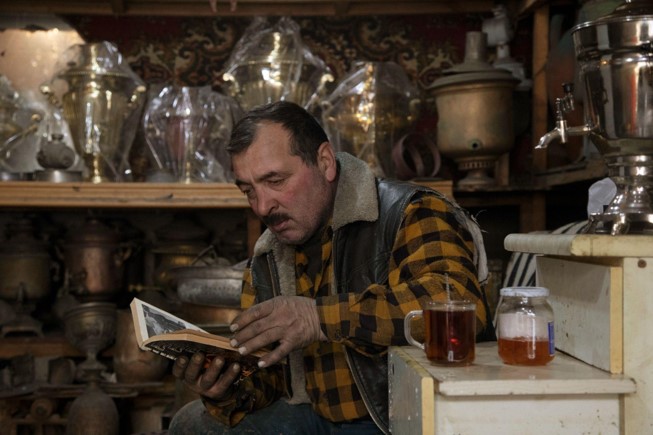 Due to the lack of customers during the day, one of the masters spends time waiting reading books, another solves crossword puzzles, and they talk with friends.