The women working in Georgia's dangerous mines
Sixteen people died in the Mindeli mine in Tkibuli, western Georgia, between 2016 and 2018.
Despite the numerous accidents that have occurred over the years, a number of industries still fail to comply with labour safety rules. Among these industries, mining is considered to be one of the most difficult and dangerous.
However, for many Tkibuli residents, this is the only way they can provide for their families.
Despite the difficulties and risks, a number of women work at the Mindeli mine. JAMnews took a peek at their lives both in and out of the mines.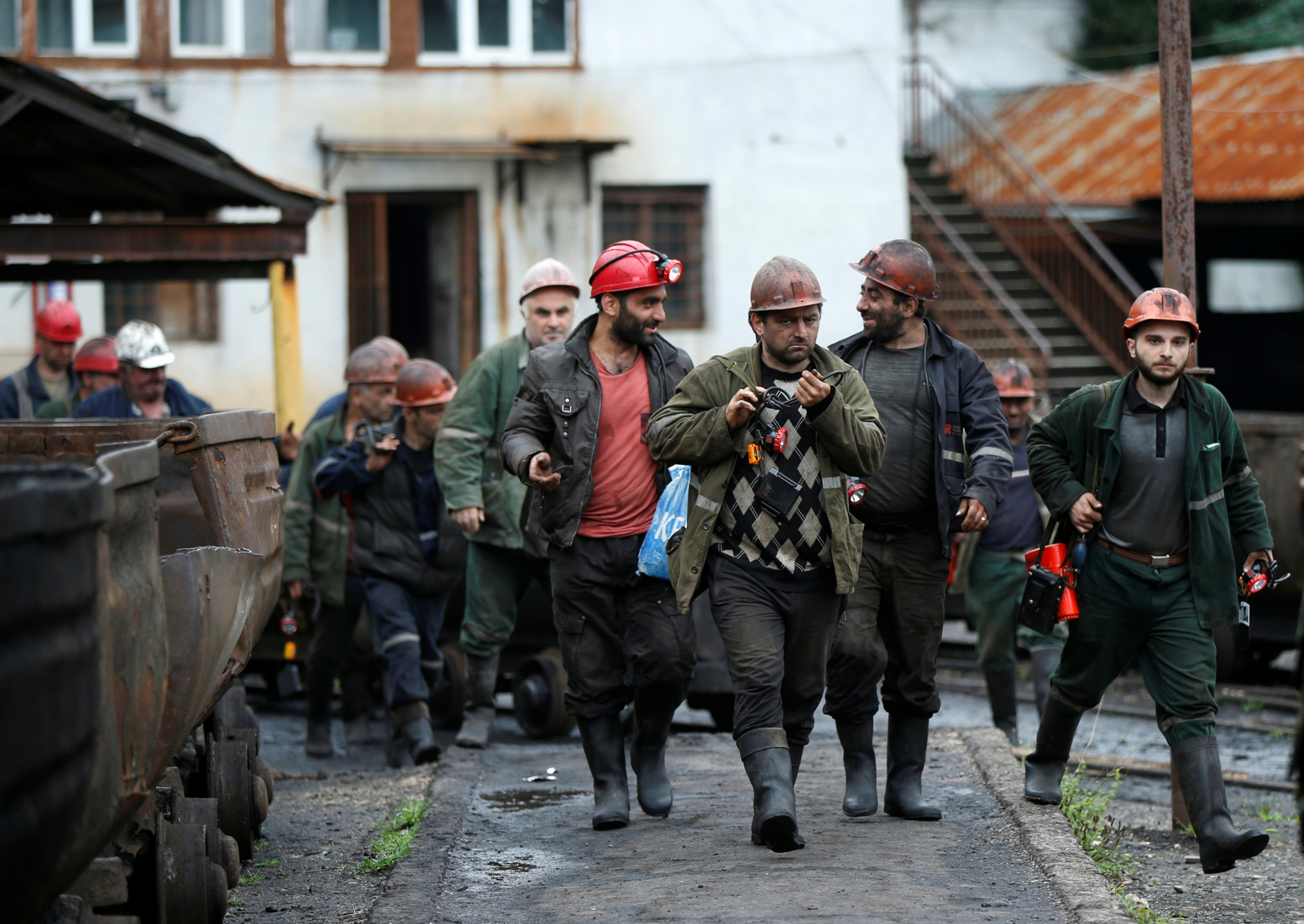 Nowhere else to go
Maka Gotiashvili and Nato Ketiladze work at the central section of the Mindeli mine.
They work as machine operators, lowering and raising miners from depths of 250, 300 and 400 metres below ground. They work not only with people, but with cargo as well – up to 12 tonnes of coal per haul.
"There are no other options. We have to feed our families and raise our children. There is nothing in Tkibuli except mines. The whole city survives in this way," says 37-year-old Maka, who has been working at the mine for seven years.
Maka says that she never thought she would work in the most difficult and dangerous sector in Georgia, but her husband's death forced her to put on an operator's uniform and go to the mine.
•Tkibuli – a city in Georgia that has become used to death
• How HIV-positive people live in Georgia
• Alcohol, speeding and corruption – Abkhazia's terrifying road safety statistics
A total of 1,400 people work in the Mindeli and Dzidziguri mines, 98 of them women. However, only Maka and Nato have truly dangerous jobs, as the remaining women are involved in administrative work.
Deciding whether or not to go work in the mine was not difficult, recalls Maka. There is simply no other option in Tkibuli.
"I don't see any problem. I learned my trade, which I approach with the utmost responsibility, and it has already become part of my life. To tell the truth, even on weekends I feel drawn to the mines. This is probably what they call professionalism and love for one's work," she says.
Fifty-year-old Nato began working at the mine after her husband died. Like Maka, she lives in Tkibuli and needed to support her family. She has been working at the mine for 12 years now.
"I am not afraid, and I do not shy away from hard work. Deciding to go work in the mines was never a dream of mine. But what else can I do to support my family?" says Nato.
In independent Georgia, coal mining resumed in 2006.
Of the four mines that used to function, two remain – Mindeli and Dzidziguri. The mining process is supervised by the Saknakhshiri (Georgian Coal) company, a subsidiary of the Industrial Group of Georgia Ltd holding.
Compared to the Soviet period, the two mines produce far less. But even the current work regime is important for Tkibuli, which, like other Georgian cities, is plagued by unemployment.
Responsibility for the lives of others
Maka and Nato earn an average of 800 GEL per month [about $300] and are not only responsible for their own safety, but also for the miners they transport.
The mine does not forgive negligence.
"We come to work completely awake and aware. This is the nature of our work," says Maka.
Before they started to work at the mine, both Maka and Nato took three-month mining courses.
Today they are professionals in their field and, due to a lack of personnel, cannot easily be replaced. Women in the mine work four hours a day, five days a week.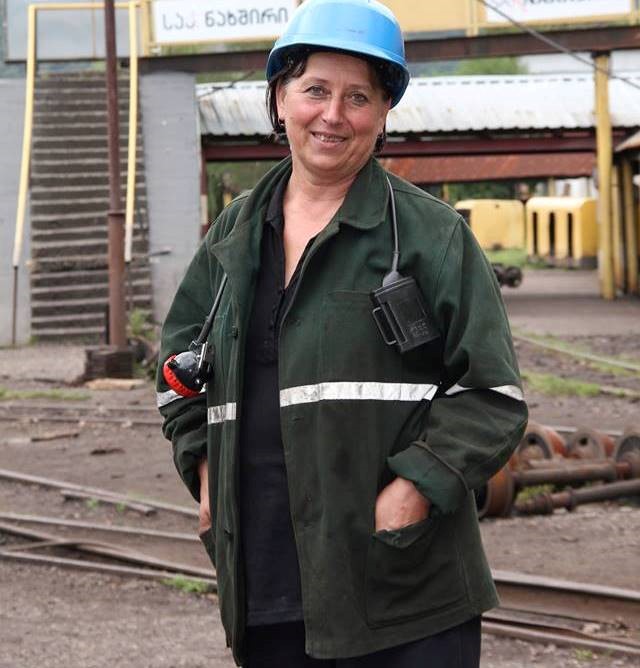 "Over the years, and with the experience I gained, the work has become easier. There is also a purely psychological aspect when you know that this work can't be done by anyone else. Some would probably be surprised hear that I prefer working at the mine than at home," says Nato.
Many of the male miners claim that the women in the mine are more focused and trustworthy.  
Robinzon Kirshanov is a musician by profession, but, like many Tkibulians, his livelihood depends on the mine.
"At night, when you are on duty, you have to constantly be on alert. Men for some reason relax and doze off, but women never do. You can rely on them completely," says Robinzon. "But I will never advise my wife, children, or female acquaintances to do such hard work. I'd feel sorry for them."
Maka and Nato say that the fact that women had worked at the mine before them made the decision to work there easier.
Lamar Berianidze – the only female surveyor who worked at the Tkibuli mines – still regrets that, after 36 years of work, she has had to leave.
"They fired me without even looking in my direction. If they found a more professional worker, they could have at least thanked me properly. My heart still aches when I think about it," says Lamar.
Even though she has been retired for more than a year, she believes that she would still do it if given the chance.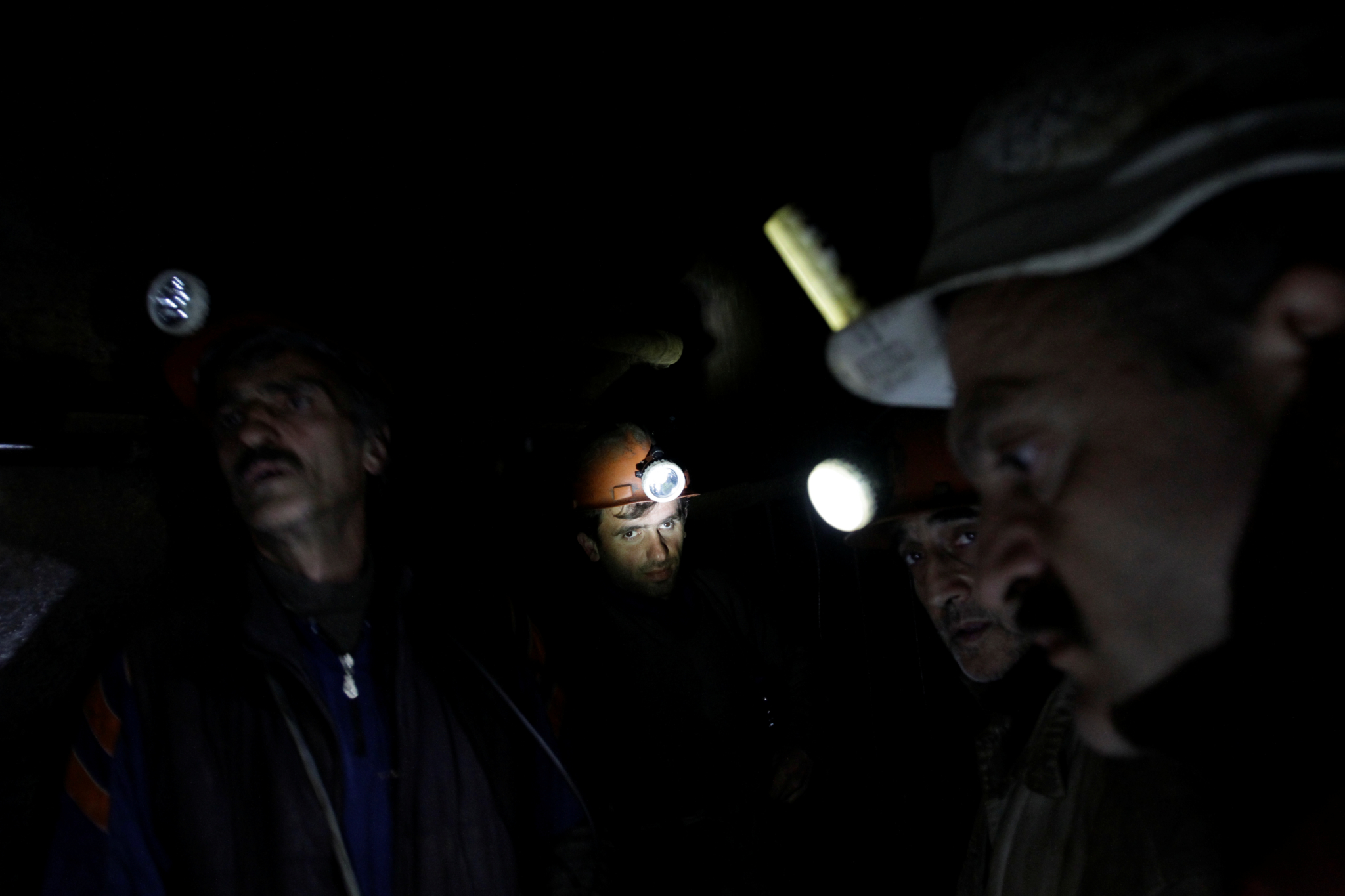 Because of the high number of accidents in recent years, Tkibuli is called "the City of Death".
Tkibuli is also witnessing a population decline. In Soviet times, 22,000 people lived here. However, the 2014 census showed that the population has gone down to 9,770 people. Most have left in search of a better life.
Every other resident in Tkibuli works at the mine. All of them are equally tied to the mines – if they stop, then the shops will close, transport will stop, and more.
Moreover, the tragedies of recent years are also discouraging people from becoming miners.  
People believe that the tragedies are due to safety violations. To increase safety, the mining company updated its equipment in June 2018 – a month before the last disaster. The company stated at the time that safety standards had been met as far as is possible.
"When carrying out a planned explosion at any site, the operator watches all the personnel from above, knows all their names and surnames, where everyone is, and whether all workers have been evacuated from the site. Only after that do we give the go-ahead," explains the general director of Saknakhshiri, Jambul Jakeli.
Special sensors have also been installed at a number of points across the mine. The sensors monitor the levels of carbon dioxide and, if the permissible rate is exceeded, an alarm goes off. A ventilation system then switches on until the dangerous part of the mine is completely ventilated.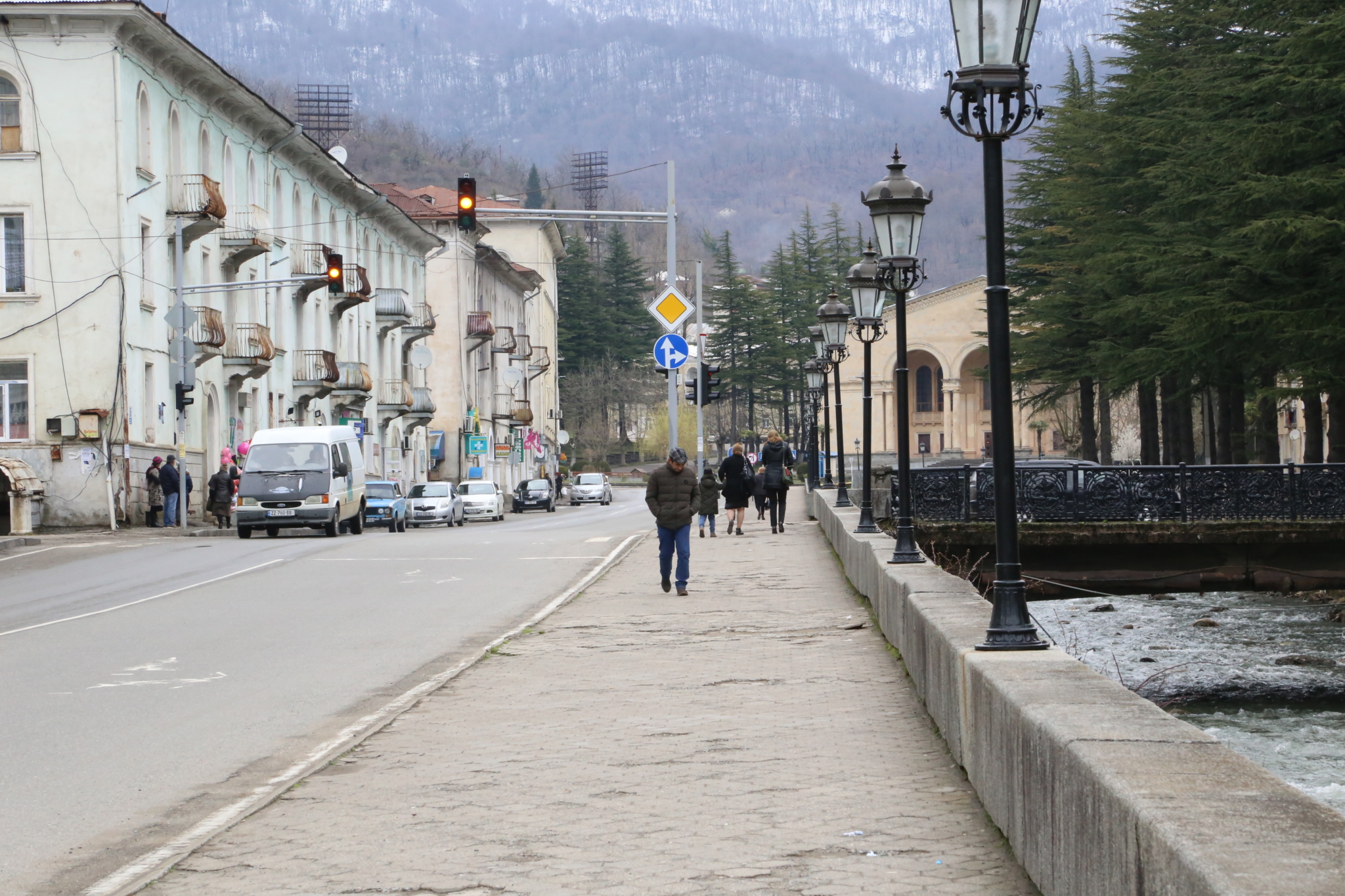 The fact that fewer people work in the mining industry has been confirmed by the deputy chairman of the Georgian Trade Union Association, Tamaz Dolaberidze. He believes that cities built by such mining enterprises face becoming deserted.
"The people who still work in these mines today are the same people who worked there in Soviet times, or people who have been forced to work here because of the difficult socio-economic situation," says Tamaz.
"Cities like Tkibuli, Chiatura and others built around city-forming mining enterprises may simply disappear. Such cities have no future."
Tamaz also believed that the working conditions are worsened by a lack of safety. In addition, female labourers are often paid lower than male labourers.