The village where a billionaire lives
The Georgian Dream coalition gained 72% of Natanebi residents' votes in 2012 parliamentary elections. That was one of the highest rates throughout Georgia.
We visited Natanebi village 4 years later, just 3 months ahead of new parliamentary elections. We wanted to see, how the people lived and whether their expectations had come true.
_____________
Ozurgeti town is the administrative center of Guria region. You will have to cover 20km from this city to get to Natanebi village with its 7,000 households.
We found that the sidewalk in the village center was all dug up. The road was being laid and there was a swirl of dust and smoke all around.
• Centuries old trees – the billionaire's latest temptation
• Tkibuli – a city in Georgia that has become used to death
• How harmless is billionaire Ivanishvili's hobby?
"They have started all that now, because there are elections ahead. Otherwise, no one would have even remembered about us, a middle-aged man, who is wrangling up a cow in Natanebi center, started the conversation. I told him, I was a reporter.
"Have you come around here to see Bidzina, he asked me.
There are few locals in the street. A paint-scratched off 'zebra' crossing has apparently lost its function. A car or two would drive here from time to time, so people cross the road wherever they need.
The village center looks like a post-war area. The dilapidated buildings have not been repaired for decades.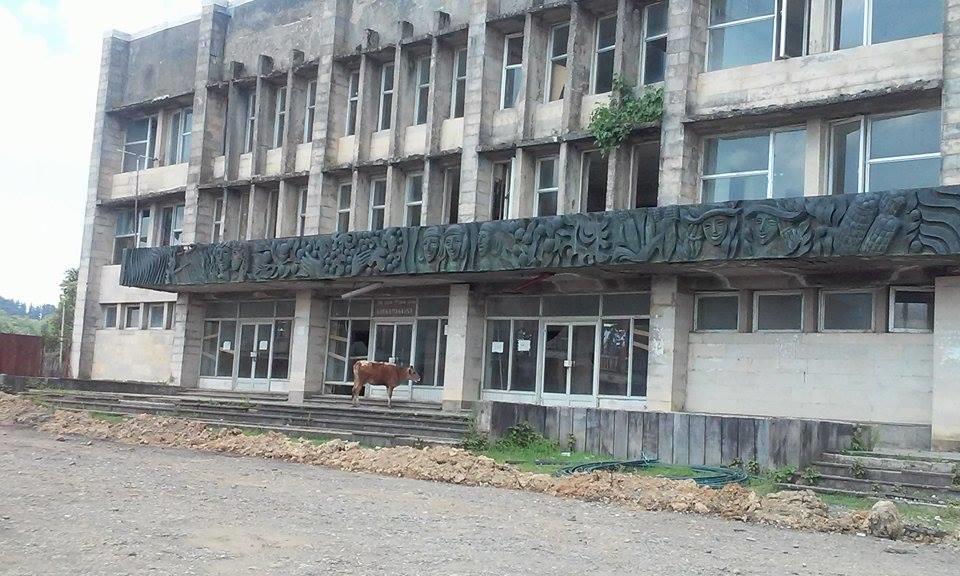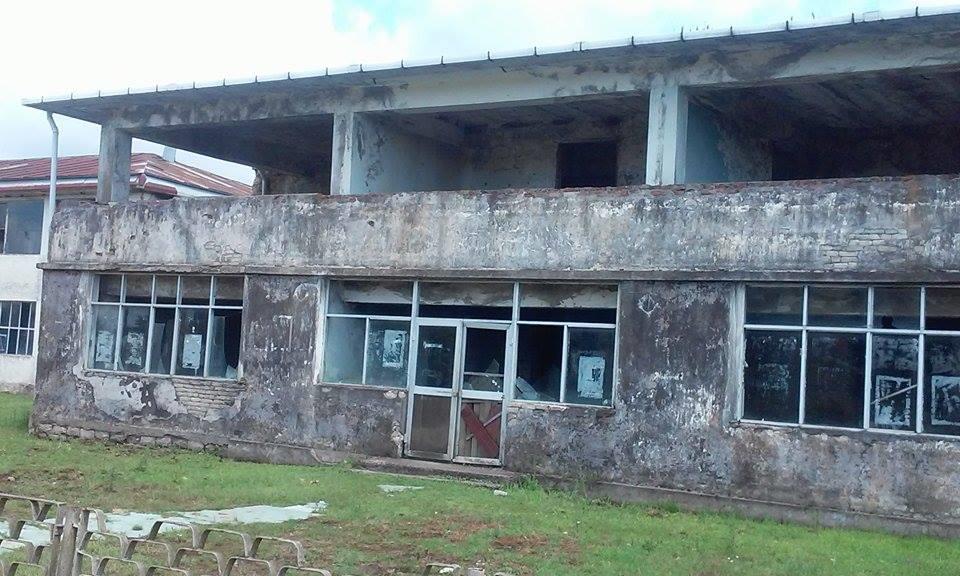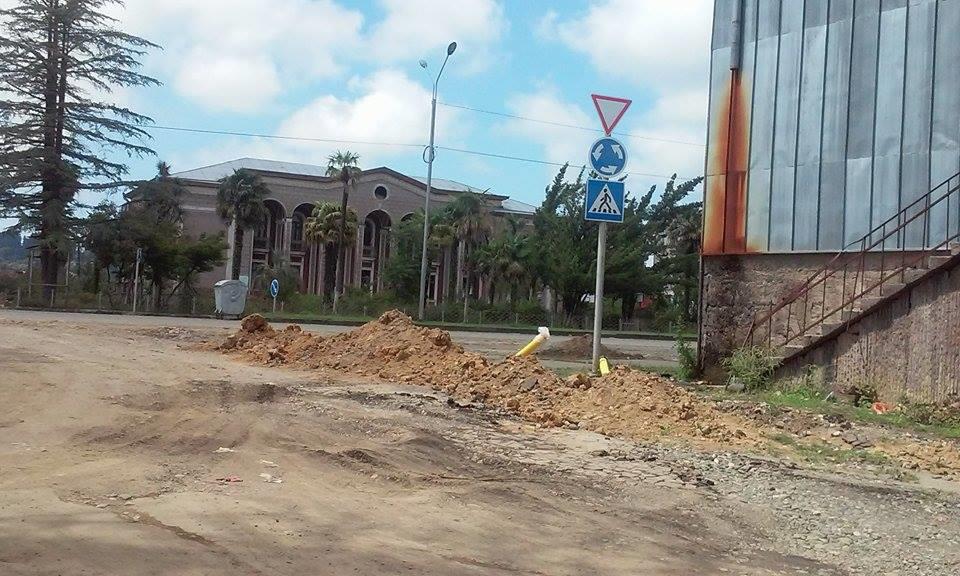 "This is a building of the former collective farm. Life was in full swing here. People in Guria used to live high in communist times, says Dali Koridze, a native of Natanebi village, pointing to the building with crumbled plaster and smashed out windows.  "We exported tangerines and tea to Russia, we had jobs. It wasn't just the best village, it was better than many of the present-day cities."
Indeed, in soviet period, Natanebi was one of the wealthiest villages in Ozurgeti district. The locals recall that the citrus packing plant and the candlenut drying shed were operating here alongside the citrus plant.
The rickety wooden houses that are blackened from time and negligence, are now melancholically looking from behind the rusty gates, from the yards all buried in verdure and smothered in grass and weeds. Their owners are in town. Some of them have moved there forever, others are temporarily staying there, searching for a job or earning their living.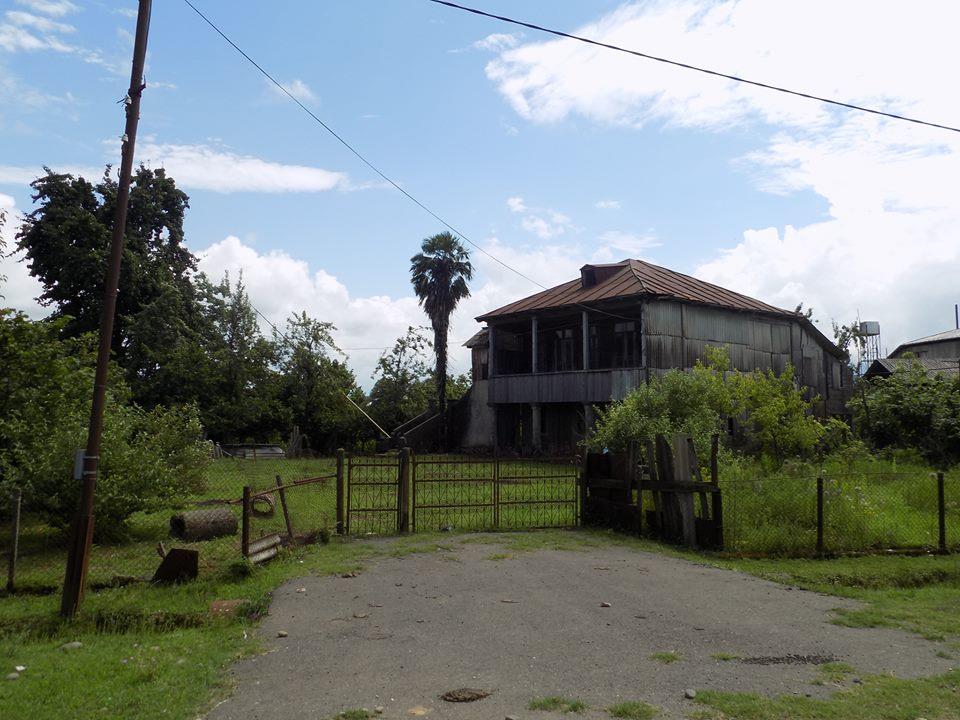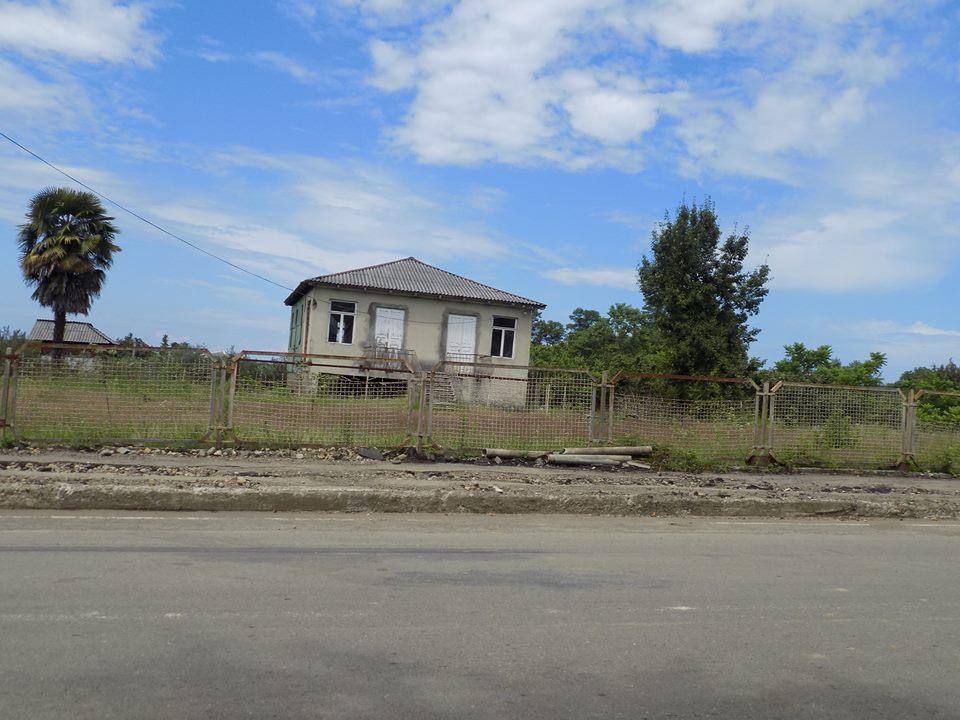 The landslide damaged the houses in the village outskirts. The locals say, the village is flooded at the slightest rainfall.
There are a lot of abandoned houses in Natanebi. No jobs are available here. The villagers earn their living from selling tangerine crops. They also have hazelnut trees, vegetable gardens and orchards.
"That's all that this village has. You won't find a man to borrow GEL2 for a medicine.  You can't just pick up a tomato and take it to the drug store instead of money, can you … " says Gizo Toidze, 53.
There is a poster dating back to the last presidential campaign – "Giorgi Margvelashvili, Number 41, stuck on the facade of the former music school building. We saw the freehand inscriptions with that number, made on the walls in many other places throughout the village.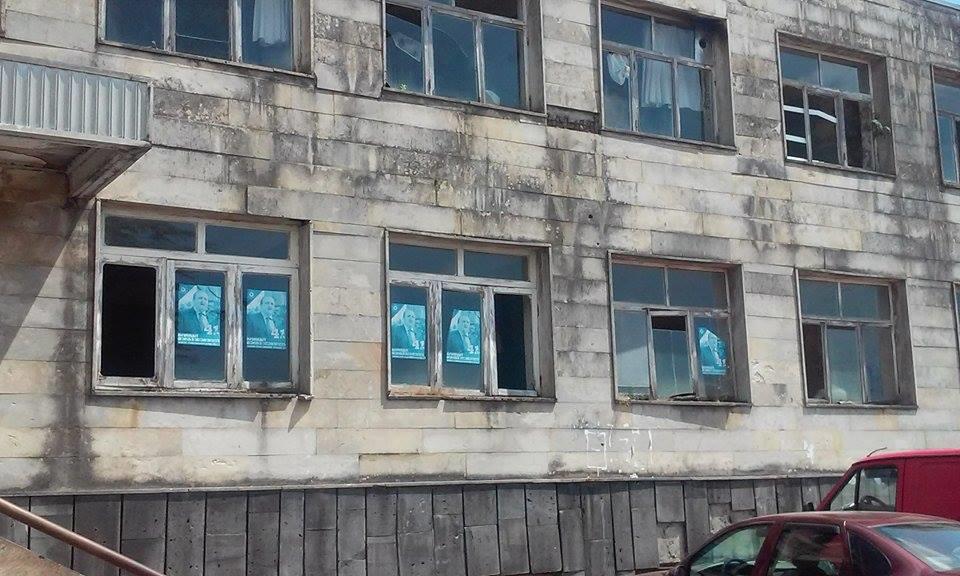 As Natanebi residents told us, in 2012, when Bidzina Ivanishvili first came into Georgian politics, they expected certain positives changes.
"We were going door to door, trying to convince the people to vote for the 'Dream', telling them Bidzina would bring us prosperity. Whereas now, those people are making fun of me, saying 'Where is your Bidzina? Let him repair your landslide-affected house, says Dali Koridze, 60.
A billionaire from Natanebi
At first glance, Natanebi is no different from other villages of Guria region. However, there is one thing that makes it unique – the country's richest person, ex-Premier and presently the country's informal ruler, Bidzina Ivanishvili, spends most of his time right here, in a seaside residence, built a few years ago.
Ivanishvili is registered in Natanebi village and he cast his vote right in this precinct in 2012 elections.
The locals like to talk about the billionaire. Some of them refer to him with respect, others criticize him, though Gurian people do not lose their intrinsic humour: 
The locals talks about neighborship with the billionaire with an intrinsic humor: 
"Of course, I've benefited from that…every time I am short of money, I knock on his door and he immediately reaches into his pocket for the money, Kukuri Malazonia, Natanebi resident, says laughing.
"Is it bad that you've got such a huge concert hall here, in Natanebi? Tourists will come here, they will leave the money…" I asked referring to the US$ 200 million worth Black Sea Arena project, which is designed for 10,000 people and will host the first event, Christina Aguilera's concert, already on July 30.
"Why should it be bad? It's very good. We are not that hillbilly to be unable to understand that. Though Misha also used to organize concerts and feasts and so what, what did we gain from that? They have been building hotels here for as long as I can remember. They were saying, tourists would come and make us flourish. So, let me ask you, why am not I living better then? Meanwhile, the life has passed. We elected Ivanishvili, because he promised us jobs and normal living. We are not in the mood for concert, especially as we have no water in the village, Mr. Kukuri answered my question.
"Why should it be bad? It's good. But Misha also organized concerts and feasts and so what, what did we gain from that? We have elected Ivanishvili, because he promised us jobs and normal living. We are not in the mood for concert, especially as we have no water in the village, Mr. Kukuri answered my question.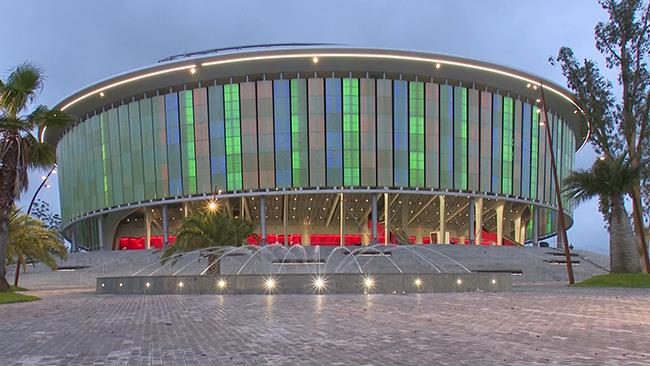 Water – the major problem
Four years ago, Natanebi residents demanded from the politicians standing in elections to deal with their major and immediate concern, that is, to solve the water supply problem.
Water is supplied in the village according to the schedule. Some are supplied water once in three days, others even more rarely. There are districts with no water supply at all.
4 years after the last elections, Natanebi residents have the same dream-water.
"I knew that Bidzina was not going to dish out money to us, but I didn't expect that he wouldn't solve the water problem."
"We supported Bidzina in any possible way we attended the campaign rallies in Ozurgeti; we really regarded him as our man, but what have we gained from that argue the locals, who gathered at the village meeting venue.
The reason for the lack of water in the village is the insufficient number of water wells.
Ilia Tavadze, Ozurgeti municipality governor's representative to Natanebi, assured us that the water problem would be solved this year.
"Hydrogeological conclusion needs to be made, and then it would be clear, where and how many wells should be drilled," he told us, explaining that 'Saakashvili's government' was the reason for delaying the process.
"30 wells were inappropriately developed by the former authorities and only 8 of them are valid and the water flows from them."
"Have you added any new wells within these four years? I asked governor's representative.
"We are going to add them soon. There will be 4 new wells, with the estimated cost of each well amounting to GEL30,000," he answered.
Landslide-affected houses
We met a lot of villagers, whose houses were damaged by a landslide. The village is considered to be a landslide zone.
Dali Koridze says, if her house is not reinforced, "the work of her whole life will crumble down on her head."
"The walls are damped. There are cracks. I appealed to Gamgeoba (the local government), but all in vain? The local government officials are taking the camera to where it suits them best, using it for their own promotion. As for us, no one has got interested in our condition. I have neither any dreams, nor hopes."
Ozurgeti municipality officials claim, GEL 25,000 will be offered to each family, whose house is in poor condition and is unfit for living, so that they could buy new houses.
Only those, who work for Bidzina, have jobs here
More and more young people are leaving Natanebi, because there are no jobs available here.
The school, the kindergarten and the municipal services are the only workplaces here.
Unless, of course, you are lucky to get a job at Ivanishvili household or be involved in the construction works, initiated by him.

"I used to work in Ivanishvili's company for two years. We constructed a 7-storey hotel. All of us were locals, Gurians, Ajarians. There was a Mingrelian crew as well. Both, the remuneration and food, as well as some other conditions, were good.  I am very satisfied and grateful to Mr. Bidzina. I have been working in the construction field for so many years, but I have never been treated that kindly and decently, says Dato, 36, Ozurgeti native.  
Apart from the construction works, the locals are also employed at Ivanishvili's residence. The residence is stretched along a considerable territory and, alongside the seashore area, it is also embraced by a huge park. That's the place, where the locals are planting those perennial trees that are brought here from various regions on the oligarch's order. Perennial trees are Ivanishvili's hobby, the same as the exotic animals that, as the locals claim, are in bulk in Natanebi residence.

People make jokes about the exotic animals, in general, though, some of them find Ivanishvili's hobby very much annoying:
"It drives me crazy when I image a zebra living like a queen just some 200 meters away from here, whereas my children have nothing to eat, says Liana Mgeladze, a native of Natanevi village.
Election memory
I asked the people, who gathered at the village meeting venue, which of the campaign pledges had or hadn't been fulfilled.
They said, they might not recall what they had eaten the day before, but they remembered the campaign pledges pretty well.
The only good thing that the [Georgian] "Dream" has done is that people are no longer afraid they will be arrested for nothing."
"Yes, the people are no longer afraid. And also, we have been granted vouchers and the arable land. It shouldn't go unmentioned."
However, a list of unfulfilled promises is bigger than that:
"They said our pensions would make US$100"
"They said, at least one member in a family would be employed
"They said, they would assist the mortgagers,
"They said, we would be issued interest-free loans," my interlocutors answered, vying with each other.
The majority of them are disappointed with the government, though they don't trust the opposition either. Neither do they believe that a decision made in the next elections is likely to change their lives.
Nazi Tsertsvadze 67, a pensioner, says that after the communists, none of the authorities have found time to deal with Guria's problems.
"How should I be satisfied with the government if there is no enough water in the village.  They have been too much preoccupied with fighting for seats and making money. So, I no longer trust any of them, she says.
"How can I trust any of them? The MPs would better lose their weight a little bit, since none of them, be it a woman or a man, can fit in a TV image. That's the only thing I want from them… "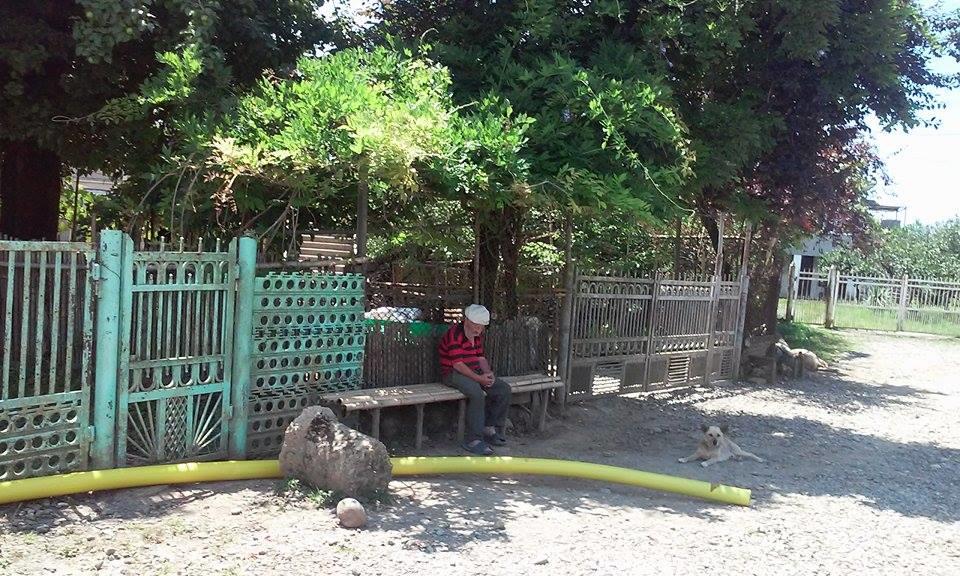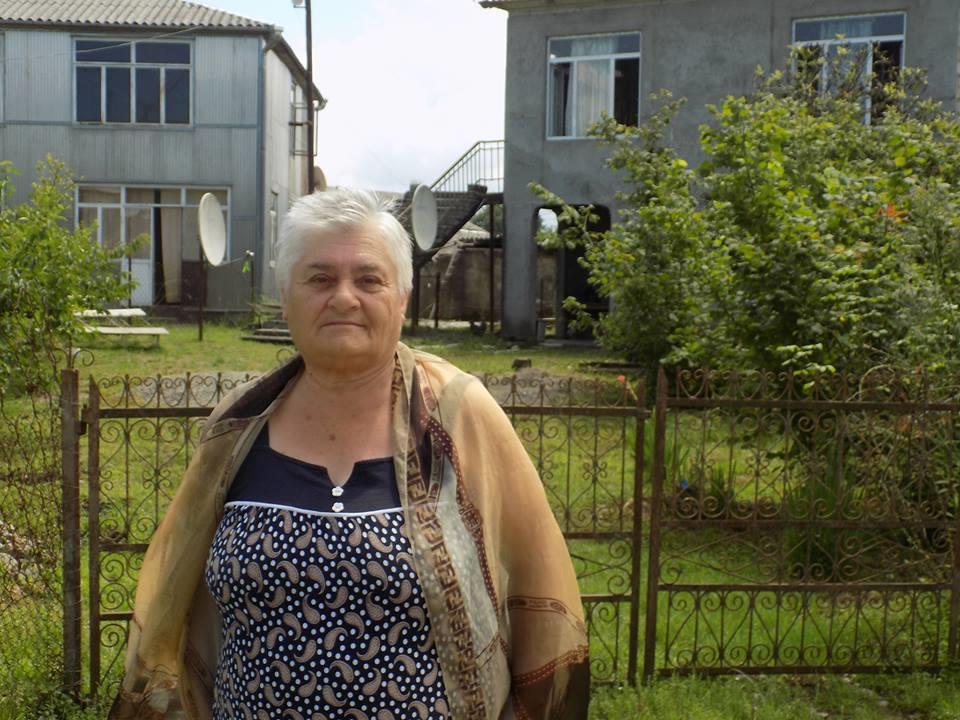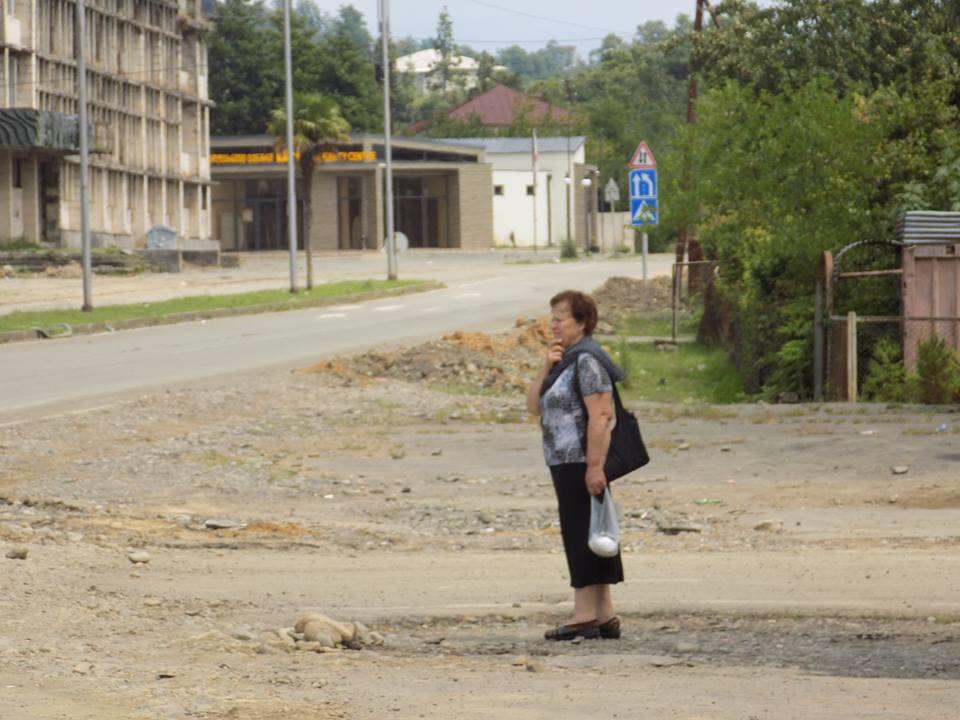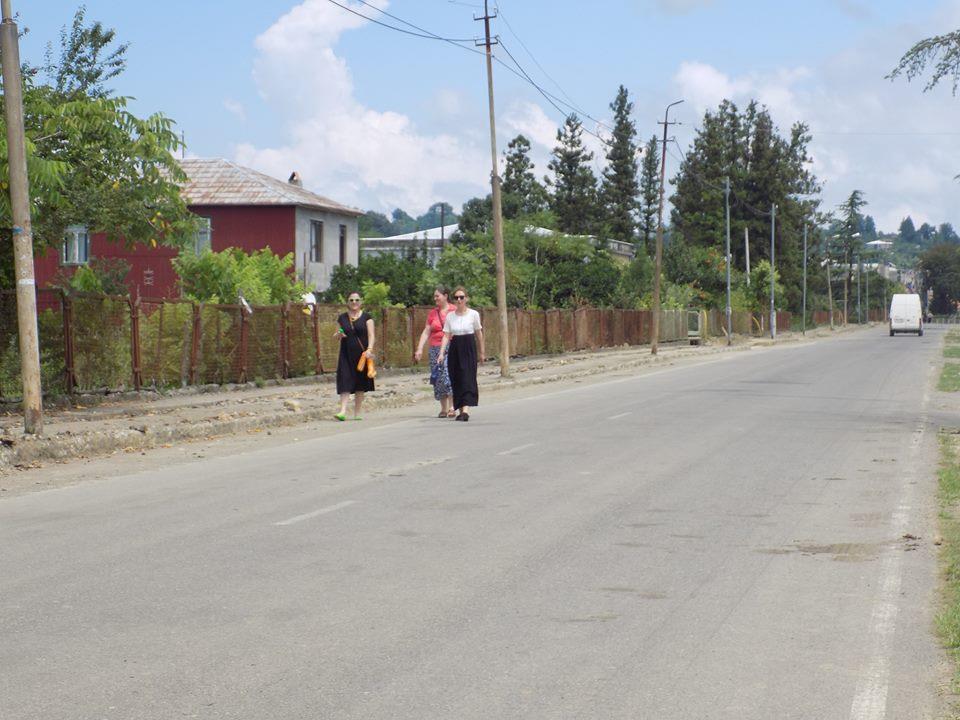 Published:13.07.2016