The price of annexation: Crimea five years later
Ukrainian media outlet Hromadske revisited Crimea to meet with the protagonists of its first report on annexation, filmed on the day of the "referendum" – 16 March 2014. 
Russia claims 96 per cent of the inhabitants of the peninsula were in favour of "reuniting the Crimea with Russia". Thus, on 18 March 2014, Russia announced the accession of Crimea into the federation.

"I think they killed those people"
"Oksana is dead," I was told when I asked about the subject of a video recorded in April 2014.
We met Oksana in Simferopol five years ago.
By that time, she had been undergoing treatment for drug addiction in a methadone replacement therapy programme.
The practice exists in many countries, but is prohibited in Russia.
Before the annexation of Crimea, there were 800 patients who were receiving treatment.
In the spring of 2014, individuals who were enrolled in the programme were begging for help. Oksana was among them.
She lasted just three years.
"I burst into tears when I found out, even though men aren't supposed to cry," says Igor (name changed), a former patient of the programme.
Igor says that, during the years of annexation, hundreds of patients seeking treatment died without methadone in the Crimea.
"Hundreds of people died a terrible death over the years. One hung himself, and another jumped from the ninth floor of a building."
• Crimea: propaganda vs. reality
• Fences at railway stations and closed beach entrances – how Crimea is preparing for tourist season
The exact death toll is unknown.
The Public Health Alliance, a charity that dealt with drug addicts in Crimea, stopped keeping statistics in 2015 when medical facilities that came under Russia's control made it difficult to obtain access to information about patients. Relatives of the victims also stopped reaching out — presumably under pressure from local authorities.
The Public Health Alliance says that about a year after the end of the substitution treatment programme, about 120 of its former patients died.
This figure appears in UN documents as well, and the issue has been raised at international meetings. However, Russian officials stand their ground, saying help was provided to everyone.
"I believe that Russia and the Crimean government killed these people," Igor concludes.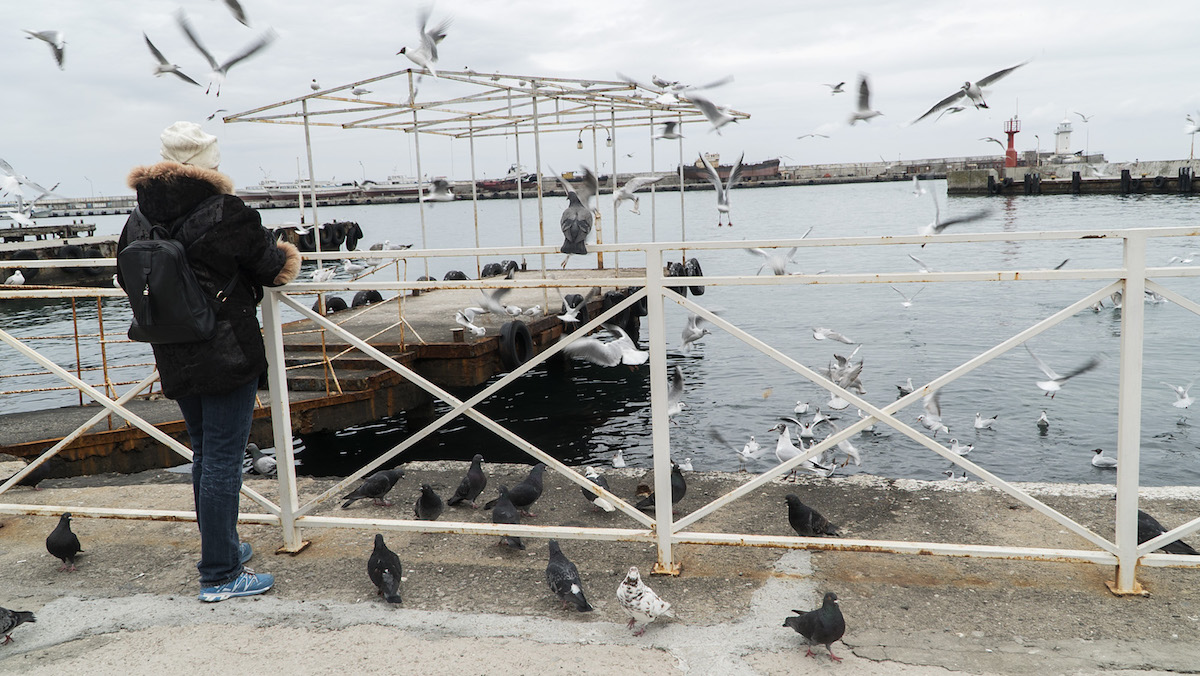 "Extremism and terrorism"
The Crimean Tatars have become targets for imprisonment on charges of 'terrorism' and 'extremism'.
They are the indigenous population of the Crimean peninsula but were were persecuted and faced mass deportations in the 1940s.
Up until the early 1990s, the Crimean Tatars were forced to live in exile and were only able to return to their homeland after the collapse of the Soviet Union.
The occupation authorities consider the Crimean Tatars to be their main opponents. This is understandable, as the Crimean Tatar minority have actively resisted annexation. Back in the spring of 2016, lawyer Emil Kurbedinov, who mainly deals with the protection of Crimean Tatar activists, explained: "If you have anything to do with the Mejlis, they will accuse you of extremism; if religious, they will accuse you of terrorism."
The Majlis of the Crimean Tatar people is the executive body that the Russian authorities declared an extremist organization after the annexation, and banned in the occupied Crimea.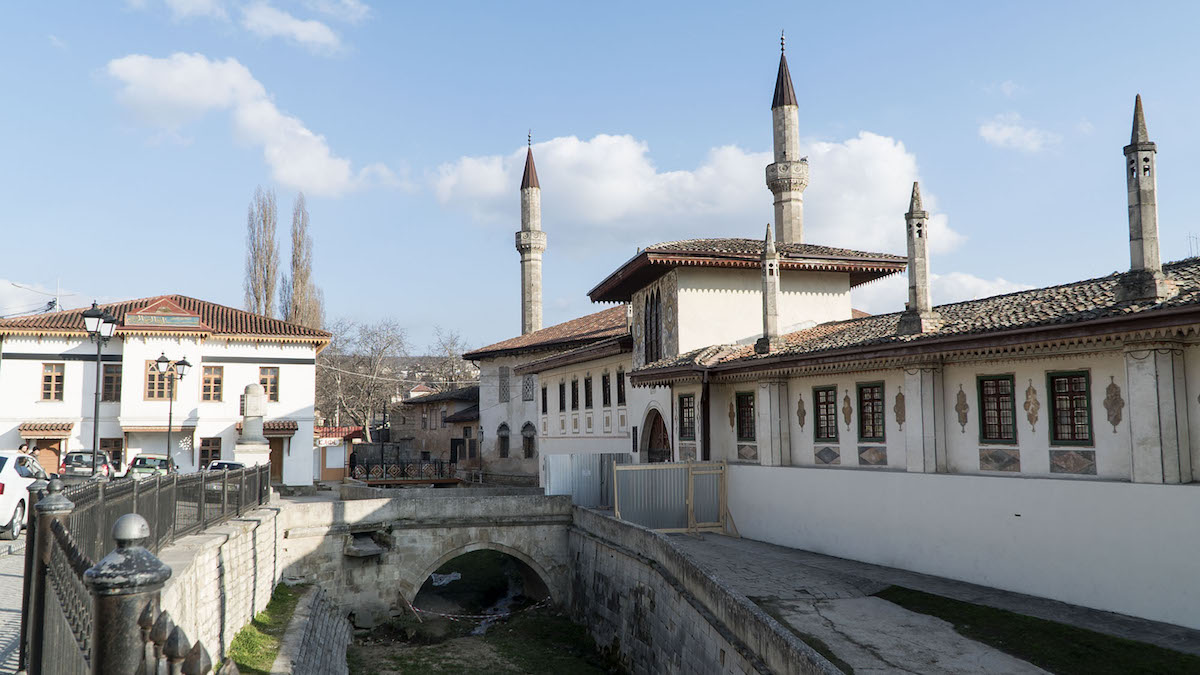 Systematic detentions of the Crimean Tatars began a year after the annexation. Now there are more than 70 political prisoners in Russia and the Crimea, mostly Crimean Tatars.
Relatives of the first detainees initially hoped their prosecution was a mistake, but were weary.
They then began to openly talk about their grief. Local political prisoners united in the "Crimean solidarity" movement. The Bizim Balalar [Crimean Tatar: Our Children] organization also emerged, which has for all these years been providing monthly financial assistance to children of political prisoners under the age of 16.
There were about 40 who received assistance when the organization opened in 2017. Today there are 111.
#TheirCrimea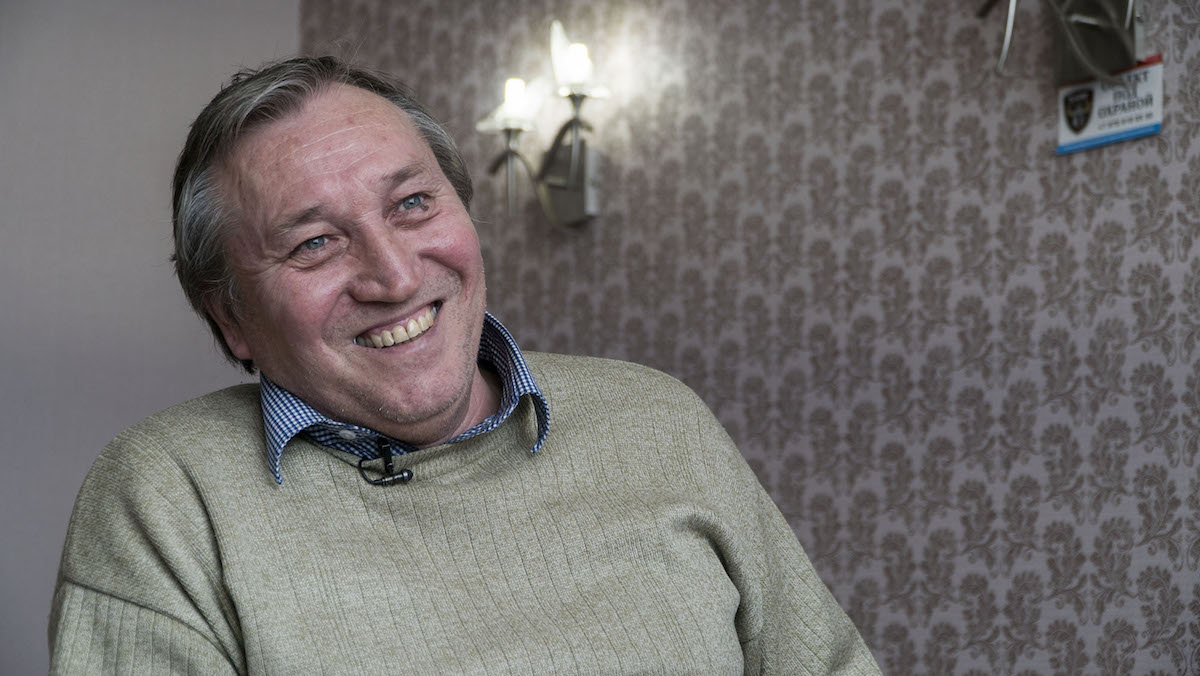 Before the occupation and for two years after, Lenur Osmanov worked as a manager in a cafe called Musafir in Bakhchysarai city.
Then the cafe had to close.
"Fifteen masked men stormed the place. I asked: 'Why do you have machine gunners?' I am the only man here, the others are all women."
The owners of Musafir went through a series of lawsuits, but were unable to prove that the cafe was their property.
Lenur had to work as a taxi driver for a while.
Most Crimeans who were more or less supportive of the idea of annexation emphasize their apolitical nature.
One of them, who asked to be called Oksana, has been organizing cultural events for many years.
Previously, she says, 40% of the guests were from mainland Ukraine, 30% were from Russia, and the rest were foreigners. Now 95% are Russians.
However, since last summer, Oksana has been receiving friends from mainland Ukraine. Terminals and banks have started working in Crimea, and people no longer have to carry a suitcase of cash with them.
Little by little, investments are returning. There is very little smuggling going on, as everything is being overseen. Things are sold at Moscow prices, and large companies are resuming operations. Small businesses such as bakeries, wineries and cheese production companies are also being revived.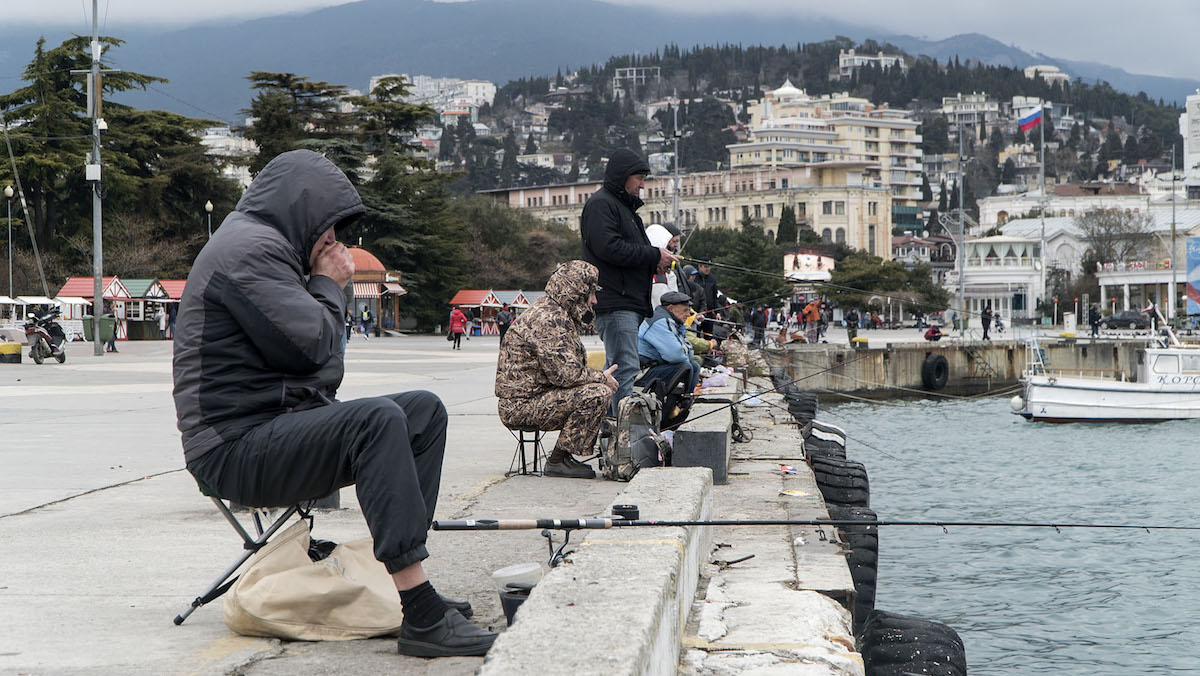 However, graduates of Crimean schools tend to go to Moscow or St Petersburg for further studies, continues Oksana. It is difficult to travel to mainland Ukraine, and it is difficult for children studying in Ukraine to receive transfers or get money onto their cards.
"I find it difficult to draw conclusions – did things get better or worse? Is it necessary all the time to be in a state of 'all is lost?'. There are things that have not changed – the sea, the forests, the cave cities… And we, the people, have not changed, because we are trying to travel, to be open to the world. The only thing that appeared is the feeling that you are under the supervision of 'Big Brother' all the time. We all try to keep a neutral position and support each other. I don't think it's right to abandon everything – one's parents, home and household in order to look for a 'bright future' elsewhere, especially in a place where we are most likely not wanted," says Oksana.