Surge of domestic violence cases sparks gender debate in North Ossetia
The violent murder of 22-year-old Regina Gagieva in Vladikavkaz has sparked a large public discussion of the problem of domestic violence in both North and South Ossetia.
Gagieva's case is not an anomaly. Over the past two years North Ossetia has witnessed several cases of domestic violence, murder, and suicide. Human rights activists say that there are many more cases of bullyings and beatings, but only close relatives become aware of them, if at all.
• Domestic violence in the North Caucasus – tradition above the law
• How to forgive a father that beat you
There are likely a number of reasons why the situation has reached such a critical level. More below.
Absence of crisis centers and gender organisations
Today, there is not a single crisis center in either North or South Ossetia where victims of domestic violence can receive help and protection. There are also no active gender organizations.
There are hotlines in several ministries where one can call and speak to a psychology. But this operation is largely seen as a formality.
However, this is changing. In September 2019, a group of North Ossetian psychologists, lawyers and bloggers announced the creation of the Khotae [Oss. Sisters] project.
The Khotae project plans to "protect and support women who have been abused by close relatives" through a 24-hour hotline and crisis center in North Ossetia.
Equally as important, the Khotae project will launch a campaign to defend women's rights and change existing mentalities in South Ossetia.
The reason for this is that in South Ossetia, it is often existing mentalities, and not the law, that works against women.
Mother-in-laws and others consider violence normal and even cultivate it
Zarina [ed. name changed] is 32 years old, she has two children and an ex-husband. She married for love, but two years later she left the family due to a conflict with her mother-in-law.
"My mother-in-law was always intruding in our affairs. I bent over backward to get all the cooking, cleaning and washing done, but still I couldn't satisfy her. In the end, she began to reproach me and humiliate me in front of my husband and neighbors, " Zarina told JAMnews.
While most young wives who experience conflict with their husband's family return to their own families, Zarina rented her own apartment and began to build her new life. Later, her husband moved in – without his mother.
Still, this did not save Zarina's family.
"Even when we began to live separately, my mother-in-law did not leave us alone. She came to visit me and continued to set my husband against me. I had to file for a divorce. "
For five years, Zarina has been living as a single mother. Her ex-husband pays child support, but this has come with a cost.
Even during times of relative peace, Zarina's ex-husband has demanded they get back together.
"I don't deny that he cares about children, but I can't feel safe next to him. We often walk together, devote time to children and study, but I can't be with my ex-husband for more than two or three hours – he insistently demands we get back together. "
Last week, when Zarina was returning from work, her ex-husband kept her at the entrance and ordered her to "get into his car and talk." When she refused, her ex-husband began to beat her.
"He beat me right on the street. Passers-by did not intervene, they just bypassed us. Some took out their phones and began to shoot it. I was afraid that this video will be posted on Instagram, and my relatives will recognize me. "
Violence goes unpunished
Human rights activists say that solving the problem is difficult for one more reason – domestic violence rarely attracts police interest, and as a result often goes unpunished .
Most perpetrators of domestic violence manage to evade indictment through police connections and contacts.
In other cases, fear and stigma prevents women from going to the authorities.
Though Zarina completed a physical examination at the Ministry of Internal Affairs to document her assault, says she does not intend to file a police report.
"Yes, my ex-husband will go unpunished," Zarina says, her face still bruised. "I will not report him because he is the father of my children. Yes, he says that he loves me, that he wants to return to the family, but I made a decision a long time ago – I will not live with him anymore. This is my revenge. Later when my children ask me why we got divorced, I will show them the certificates of beatings. "
Zarina suffers the aftermath of the assault without her family. She hides what happened to her from fear:
"If they fight, some will come out on top. I don't want my husband to hurt my family " Zarina says.
She will not seek help from psychologists or the newly created Hotai, either.
"What can they advise me? Get away from my husband? I have long left him. It was very difficult for me the first few years, but I did it. I proved that without his help I can be the head of the family, I can raise my children and make good money. "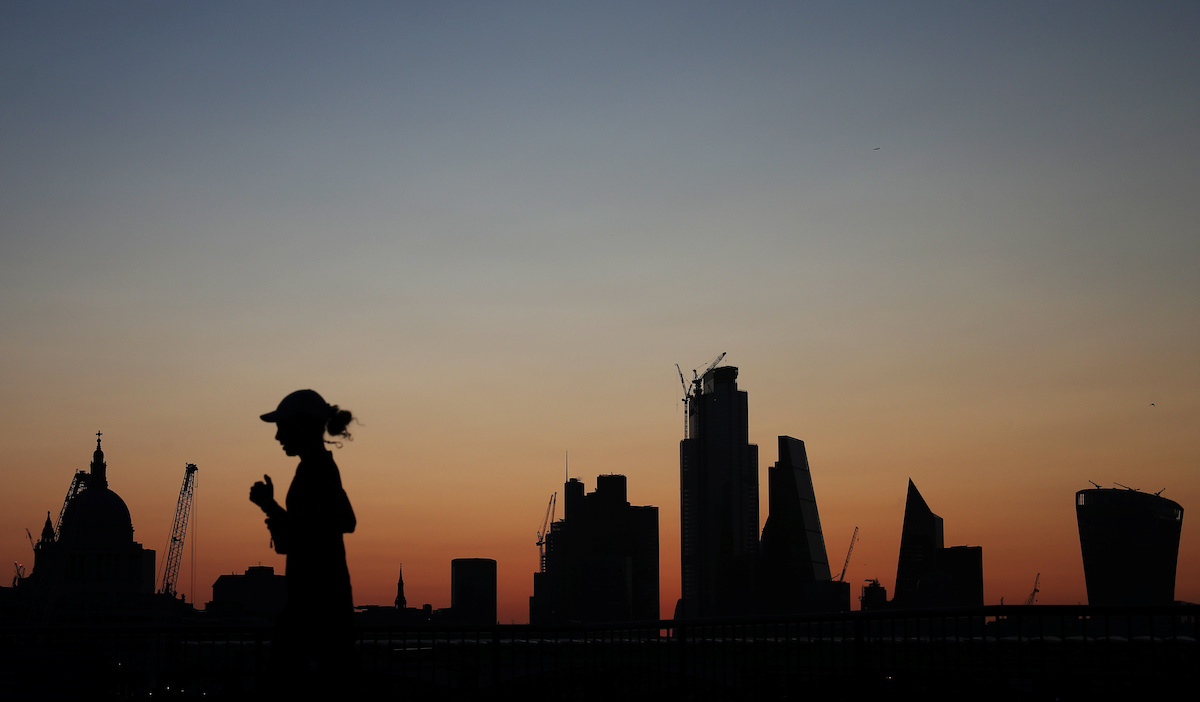 Which side is the law on?
On February 7, 2017, legislative amendments came into force in Russia that actually decriminalized domestic violence.
Now, for assaults that " caused physical pain, but did not entail consequences ", if they were committed for the first time, the offender is brought only to administrative responsibility. He faces a fine of 30 thousand rubles [about $ 500], arrest for 15 days or correctional labor.
Dzerasse is 36 years old and lives in Tskhinval. The husband often beats her, but she does not go to the police.
"My husband gets so drunk he beats me and swears at me. I've been advised over and over to call the police, but I don't see the point. A police squad will come. My husband will not be taken away, because everyone believes that couples should sort things out themselves. Nothing will happen, I'll just pay a fine for their visit.
For more than a year now my husband has not been working, I have been supporting my family. So the only result is damage to an already meager family budget.
Neighbor Zerase Fatima shares her opinion:
"I know families in which a husband, if sober, is absolutely normal. And as he drinks, he beats. What do you do? If you have children, you don't want them to grow up without a father. Divorced women are always talked about, and in a small town this puts a lot of stress on the psyche. "
Natalia ? says alcohol related assaults are common in South Ossetia, where men suffer the PTSD of war without help.
"Men in South Ossetia have repeatedly had to defend their homes and families with violence. They never received any psychological help, and many are at risk. Many say that in dreams they shoot again and see all the horrors of war. And in the morning, with the slightest irritant, they beat the ones who are closest to them – their wife and children. "
• Russia: a year of unpunished domestic violence
On whose side is tradition?
Ossetian society, like the Caucasus as a whole, is patriarchal: a man is the head of the family, and a woman is the guardian of the home.
Harassment of women and children is considered a disgrace in Ossetian society, but still men and women are not equal.
Ossetian traditional homes are divided into male and female halves. Relations between family members were also strictly regulated.
To this day, in many families the custom of "Waysadyn" is observed. By this tradition, the daughter-in-law does not have the right to talk in the presence of senior family members, her father-in-law and her husband's brothers. When the father-in-law decides to lift this ban, he will arrange a feast during which he will sacrifice a ram or a bull, and in the presence of relatives he will officially announce that he will exempt the daughter-in-law from observing this custom.
As evidence of his decision, the father-in-law presents the daughter-in-law with an honorary glass and allows her to speak with him from that moment on.
Has the emancipation begun?
Recently, in Ossetia, women, especially young ones, are finding liberty in employment.
"In South Ossetia, unemployment is high, but girls can find work easy because Ossetian men do not consider professions in the service industry. Men get behind the wheel of a taxi, and many just sit at home and take out their anger on their wives, "says hairdresser Alina.
In the end, she says, women are becoming more independent, running their own businesses, driving good cars.
"And when the husband or one of the family members tries to raise our voice at us, point to a place in the kitchen or raise their hand, we defend ourselves. Women must learn how to put offenders in their place. "
But no one conducts a serious discussion of gender equality either in Vladikavkaz or in Tskhinval.
There are women in the government – mainly those who began to build a career back in the Soviet era.
Now in the government of South Ossetia, four ministerial seats are occupied by women – these are the ministries of finance, justice, education and science, as well as culture. There are three women in parliament. The National Bank of South Ossetia and the Supreme Court of the Republic are also headed by women.
Though there are fewer women ministers in North Ossetia, the post of Minister of Education and Science is traditionally given to a woman. Additionally, one of the seven deputy prime ministers of the republic is a woman.
There are eight women deputies in the parliament of North Ossetia. In the past, a woman led the North Ossetian parliament for two deputies, which was a serious career rise for a woman politician in North Ossetia.
During the 2011 presidential elections in South Ossetia, female candidate Alla Dzhioeva came out victorious over claims that "a commander-in-chief cannot hold power in a skirt." Dzhioeva won 52% of the vote.
However, after allegations of electoral fraud, Dzhioeva was prevented from ever coming to power. These allegations are still disputed.
---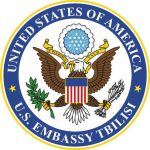 This project is funded through the Democracy Commission Small Grants Program, U.S. Embassy Tbilisi. The contents of this publication are those of the Author(s) and do not necessarily represent the views of the Department of State.