A flood of this magnitude hasn't been witnessed in Abkhazia for 70 years
Flooding in Abkhazia
According to longtime residents of Abkhazia, a flood of this prolonged nature hasn't occurred in at least 70 years. The heavy downpours were unprecedented, resulting in the entire coastal area being submerged in relatively deep water by midday on July 10.
The roads, including the railway, were washed away, causing disruptions in power and water supply. Thankfully, there were no reported casualties. However, amidst the relentless force of nature, a vacationer from Moscow was swept away by the turbulent currents of the Bzyb River, and she has yet to be found.
Relentless heavy rains, starting on Saturday and punctuated only by brief respites, have persisted for three days now. Nearly all rivers across Abkhazia have swelled beyond their banks.
The western region of the republic has been hit the hardest, as it is home to the majority of resort health centers and hotels. Prominent destinations like Gagra and Pitsunda are nearly submerged, with water engulfing them entirely. Other affected areas include Sukhum, Gudauta, Ochamchira, and Gulripsh.
---
---
Train services have come to a halt as the railway tracks have been eroded by the floodwaters. Similarly, traffic on the main highway experiences intermittent closures due to the immense volume of water flowing through.
Numerous private residences, totaling several hundred, have been entirely inundated by the flooding.
In the wake of the receding water, the affected areas are left with deformed asphalt and heaps of rocks and debris scattered around.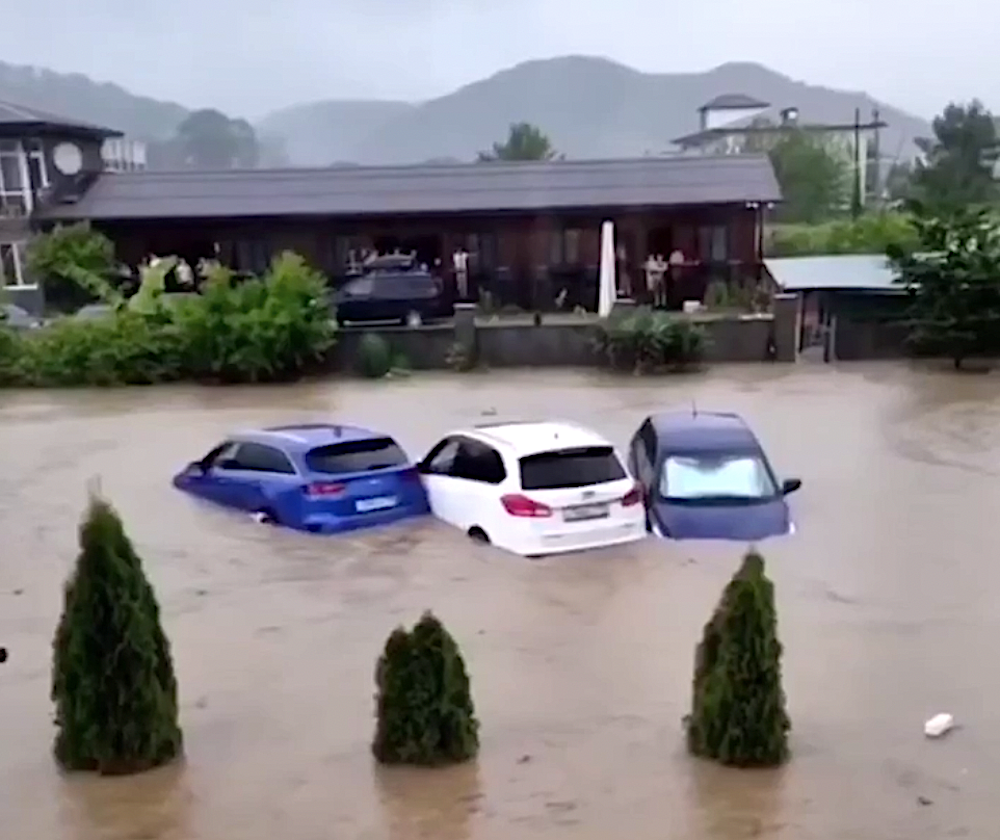 ---
Toponyms, terminology, views and opinions expressed by the author are theirs alone and do not necessarily reflect the views and opinions of JAMnews or any employees thereof. JAMnews reserves the right to delete comments it considers to be offensive, inflammatory, threatening or otherwise unacceptable