Saakashvili deprived of Ukrainian citizenship, holding no other passport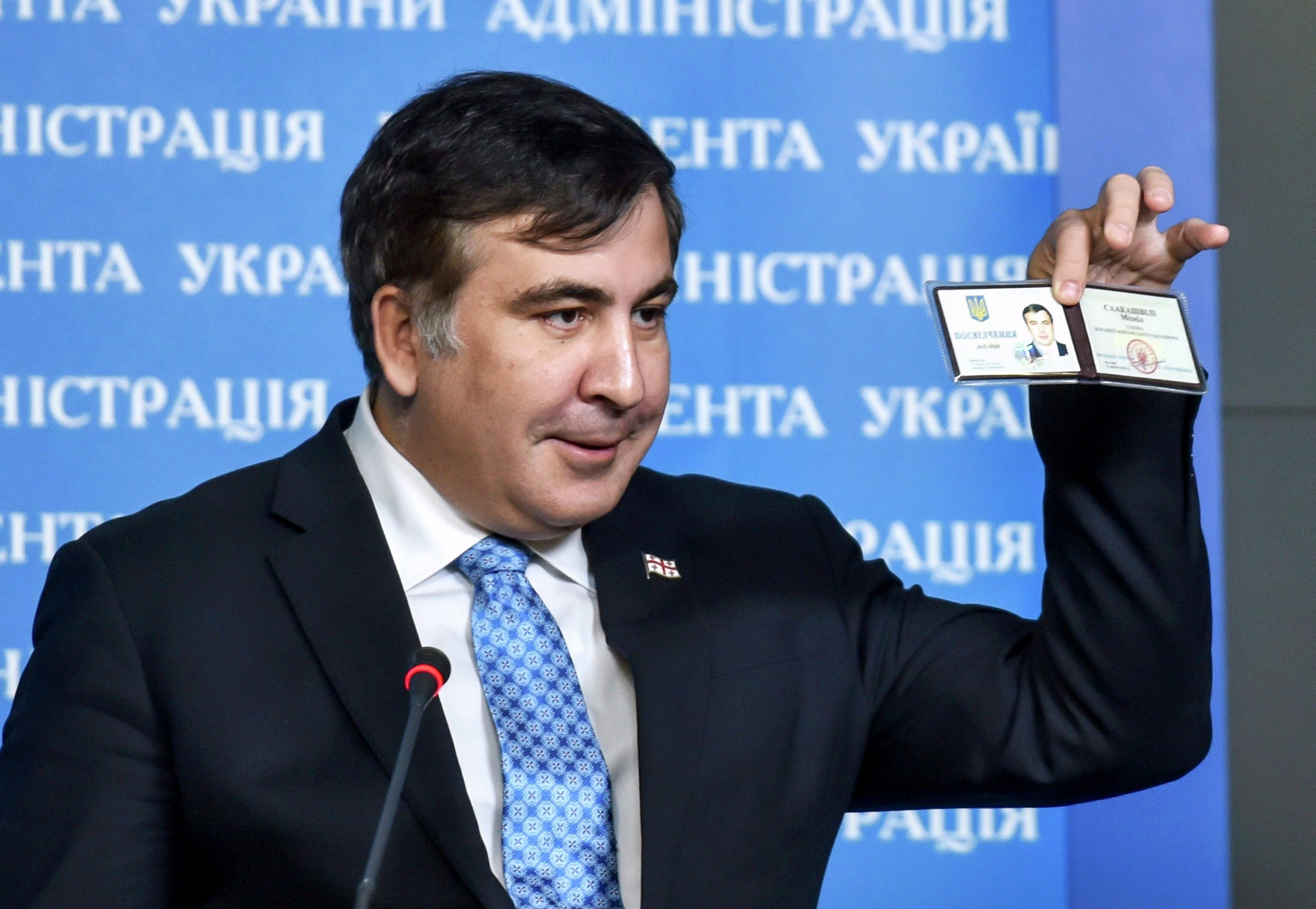 Ex-president of Georgia and former governor of Odessa, Mikheil Saakashvili, has been deprived of Ukrainian citizenship. According to the Ukrainian media source TSN, the fact has been confirmed by the State Migration Service of Ukraine. The reason for the deprivation of citizenship is reported to be an incorrectly filled form and provision of false information while applying for his passport.
In particular, in 2015, Saakashvili pointed out that he's not the subject of criminal investigation either in Ukraine or outside it, while a warrant for his arrest existed in Georgia,- the TSN source reported to the State Migration Service of Ukraine.
However, no other official statement has been made by the State Migration Service of Ukraine.
Interfax-Ukraine also reports the information referring to a source in Poroshenko's administration. The edition says that the relevant order has already been signed by Ukrainian President Petro Poroshenko.
Nonetheless, the official webpage of the Ukrainian President, used for the publication of presidential decrees, contains no document regarding the corresponding content.
According to Ukrainian legislation, a person's citizenship may only be considered missing following the publication of the relevant order.
Saakashvili's teammate and former Deputy Prosecutor General of Ukraine and Georgia, David Sakvarelidze, confirmed that Saakashvili had been deprived of citizenship. According to him, the former governor of Odessa has also been forbidden to enter Ukraine:
"Ukraine has got another 'Yanukovich' , this time an English speaking one. Now everyone understands that it can't go on like this. The person that has been the most outspoken on the issue, has been deprived of Ukrainian citizenship and denied entry in the country. But we (Saakashvili's party "Rukh Novykh Sil" – Movement of New Forces – JAMnews) won't stop. That's the beginning of Poroshenko's end."
At the end of 2016, following the resignation from the post of Odessa governor, Saakashvili said that Poroshenko was going to deprive him of citizenship.
In December of 2015 Saakashvili was deprived of Georgian citizenship due to his being a holder of a Ukrainian passport. Granting of Ukrainian citizenship to Saakashvili was personally decreed by Poroshenko.
Saakashvili doesn't hold citizenship to any other county.
In 2016 Saakashvili founded the opposition party "Rukh Novykh Sil" in Ukraine. He was planning to take part in the upcoming parliamentary elections.