Sponsored
Real estate prices will continue to grow in Tbilisi - market research
TBC Capital – an advisory branch of TBC Bank, offered a comprehensive analytical report for those who are interested in the real estate market of the capital of Georgia, outlining to what extent the real estate market is healthy, whether there is a probability of a sharp fall in prices, what the impact of bank or construction regulations on real estate will be, or, whether the price on apartments could increase even more.
The report provides an overview of the factors having an impact on the prices of real estate. JAMnews, in partnership with TBC, provides key findings of the report.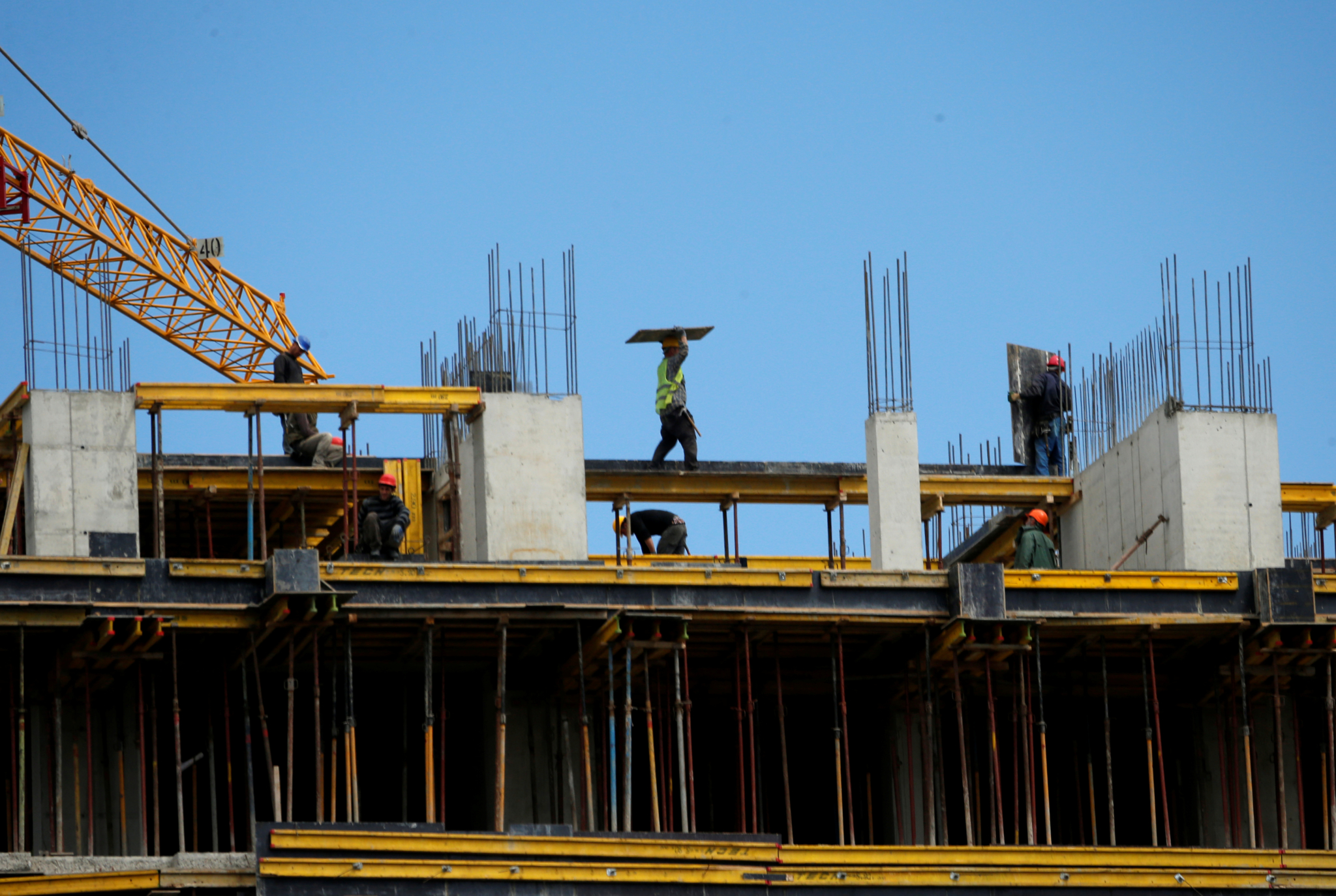 Construction site, Tbilisi. Photo by REUTERS/David Mdzinarishvili 
Market Review and 31% sales growth 
During 2018, 34,591 flats were sold in Tbilisi, the total value of which amounted to 4,100,000,000 GEL. This is 31% more than in 2017, while the growth rate is almost twice as high compared to 2017. 65% of sales account for newly built flats.
Last year, a total of 2,318,000 square metres were sold in Tbilisi, meaning that the average medium-sized flat consist of 67 square metres. According to the research, the average price per square metre in Tbilisi for 2018, amounted to GEL 1,764. The price per square metre in GEL has increased by 6% compared to 2017. The average price increase for new flats are $ 716 and $ 660 for old flats.
Assuming that the average size of a flat sold in Tbilisi is 67 square metres and the average price per square metre is 1,764 GEL, the average price of a flat amounts to 118,188 GEL.
According to the research, the Tbilisi Housing Fund consists of 290 000  flats covering 21,640,000 square metres. Hundreds of new residential buildings have been built in Tbilisi over the past 28 years. However, buildings built after 1991 constitute only 19% of the city's housing fund. The rest of the 81% account for the sites constructed before 1991.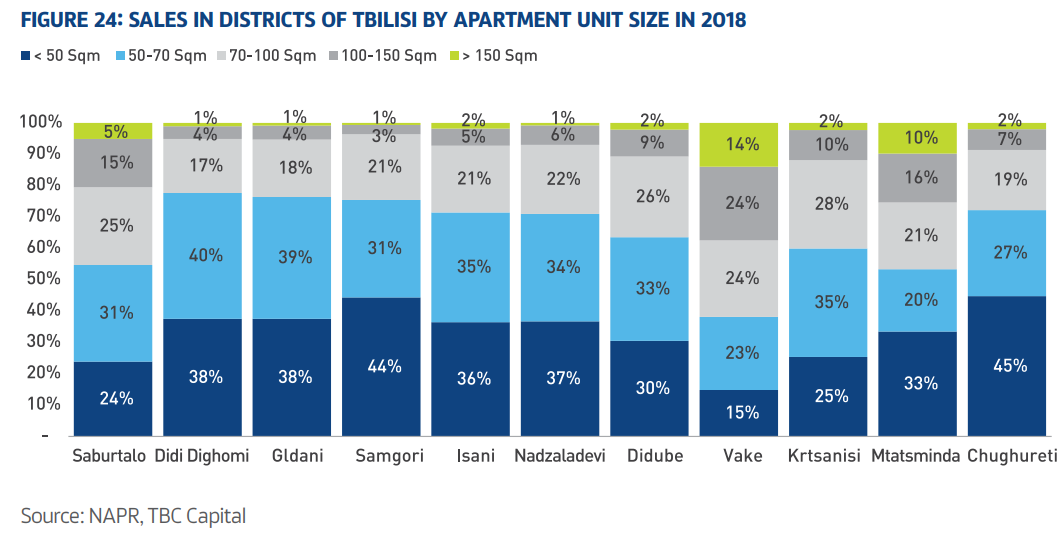 The average prices of flats, by category, are as follows:
Black frame – 642 USD;
White frame – 693 USD;
Flats under renovation – 773 USD;
White frame – 792 USD;
Newly renovated – 910 USD;
Fully renovated and furnished – 1,008
There is no adjusted statistical information on the residential flat rental market, since a significant part of this market is formed by informal transactions. According to the report of TBC Capital, in the legitimate segment of this market, the average rental cost increased by 1.6% in 2018 and reached $ 5.34 a month per square metre.
Growth was observed in short-term rental accommodation – Airbnb and Booking.com. During the year 2018, 8,660 and 5,331 new offers were placed from Tbilisi.
The authors of the report predict that there will be several factors affecting real estate prices in the future which will partially balance out one another.
Bank Regulations
With increased access to mortgage loans, thousands of people have been able to afford real estate. According to TBC Capital Research, the mortgage loan portfolio increased by 31% in 2016-2018.
However, since January 2019, new banking regulations entered into force and the banks are restricted to issue a loan without a detailed analysis of the income of any applicant. At the same time, the income groups were defined and the maximum coefficient for a loan service was established for each. A single ceiling has been also established – the period of the mortgage loan should not exceed 15 years.
The four income group categories and the limits determined for each are as follows:
1 In the event of an income up to the amount of 1000 GEL per month, you will be able to get a loan and monthly payments which do not exceed 35% of your income (350 GEL in case of maximum income); 
2 Up to 1000-2000 GEL per month, you will be able to get a loan and monthly payments which do not exceed 45%  of  your income (in case of maximum income, 900 GEL); 
3 Up to 2000-4000 GEL per month, you will be able to get a loan with monthly payments which do not exceed 55% of your income (in case of maximum income, 2200 GEL);
4 More than 4000 GEL per month, you will be able to get a loan with monthly payments which do not exceed 60% of your income.
The enforcement of these regulations reduced the number of citizens who could potentially take out a mortgage loan.
According to TBC Capital estimates, the income of a citizen should be at least 4,800 GEL to meet the requirement of these regulations in order to successfully service a mortgage loan to the amount of 127,000 GEL, which is necessary for procurement of a mid-size 65 square metre apartment.
Citizens, who have an income lower than mentioned above, are not individually eligible for a mortgage of this amount. This could explain the 30% increase in mortgage loans in the country by the end of 2018, since, upon introduction of the regulations, many people will no longer be eligible for a mortgage loan.
Consequently, the restriction of a potential demand will have a negative impact on the real estate prices.
•Sullen Beauty of Soviet Tbilisi
•Subway, Railway, Electricity – Promises that the Georgian population got a week before the elections
Construction Regulations and Increase of Self-Cost
According to the research, supply to the Tbilisi real estate market will be reduced from 2021, caused by the tightening of the issuance of construction permits by the City Hall.
In 2018, construction permits were issued in total for 550,000 square metres, which is 47% less than the indicator for 2017, when permits were issued for 1,044,000 square meterr. Taking into consideration that construction is generally completed within three years after the issuing of the permit, the reduction in supply is estimated to begin taking effect in 2021.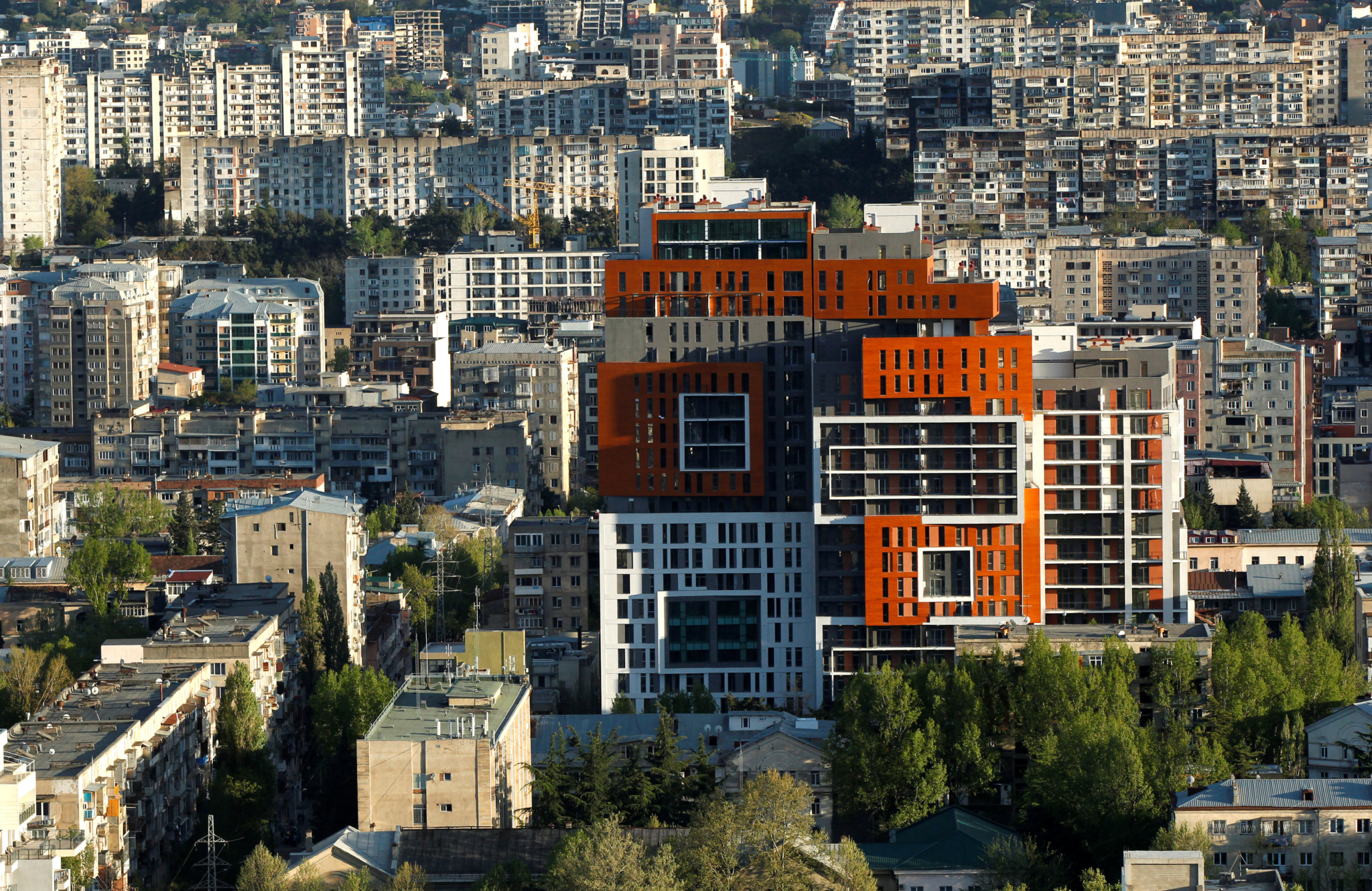 Another substantial change is the trade restriction by K2 coefficient, which is reflected on the height of the buildings and reduces delivery.
On 15 March 2019, Tbilisi adopted the Land Use Master Plan, which limits developers with additional frames and potentially reduce the areas, where in other cases intensive development could be possible.
Regulations for the quality control of construction materials will also reflect on the market, leading to an increase in cost for developers of real estate.
Urbanization and Demographic Changes
As of 2017, 42% of the Georgian population live in rural areas. Urbanization is growing at a slow pace which affects the real estate market. Between 1994-2017, this figure increased by 5%, which means that the number of city residents is increasing by several thousand people.
Economic development and the number of members living in an average family are directly related. The richer the country is, the more people can afford to live independently. In Germany for example, 2.1 individuals live in one household, in France – 2.3 and in Russia -2.6, while in Georgia this figure is significantly higher – 3,1 individuals. Therefore, further economic development of the country will give thousands of people the opportunity to buy their own home.
This process is ongoing at a slow pace. For instance, in 2004, in average of 3,4 people lived in one household in Georgia.
According to TBC Capital research, another factor that affects price increases, is tourism. Short-term online rental platforms, such as Airbnb and Booking.com, made it possible for owners to transform their real estate into a lucrative source of income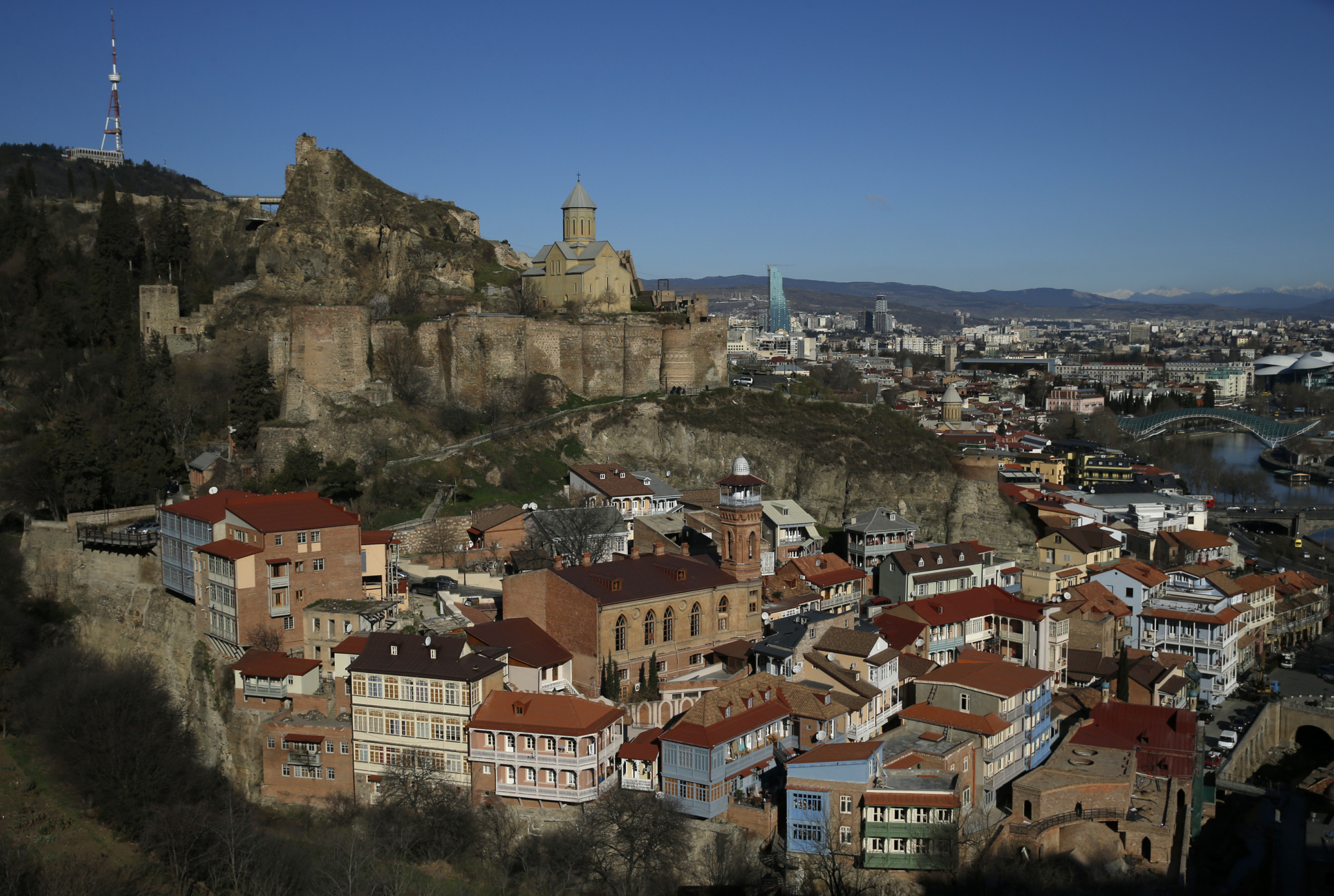 With the growth of tourism, it is expected that more and more people will be involved in online short-term rentals, which will increase the demand for real estate.
Overall, TBC Capital predicts a stable increase in real estate prices for the future.
Long Term Strategy
Investment in real estate necessarily requires a long-term strategy, as the main profitability of this asset is reflected in the income generated in a stable, but long period of time.
Entry into the real estate market in Georgia is possible with about $ 30,000-35,000 (80,000-95,000 GEL). There is a formula for which the returns from real estate rental can be compared to the interest rate on fixed-deposit savings. According to TBC Capital data, these revenues are equal to 9.3%, which is higher than the interest earned on fixed-deposit savings.
RENTAL YIELDS IN TBILISI VS. DEPOSIT AND MORTGAGE RATES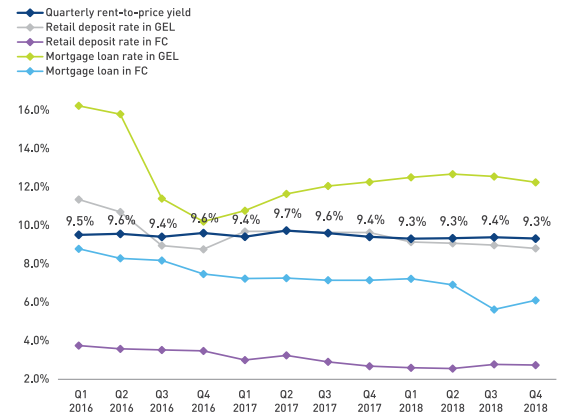 In other words, this means that a citizen can buy real estate for $ 35,000, rent it out and get a stable income. The amount of money spent for the procurement of the property could be recovered in about 10-15 years. According to the forecasts of the authors of the research report, in this way the owner receives a monthly return on their initial investment and at the same time owns the property of which the value is higher than when purchased.