Reaction of international partners to Garibashvili's speech at Global Security Forum
Reaction to Garibashvili's speech
Georgia's international partners are reacting to Prime Minister Irakli Garibashvili's statement. Speaking at the Global Security Forum in Bratislava, the latter said that the reason for the war in Ukraine was its desire to become a member of NATO, and "we all see the result."
Reactions

"Moscow is speaking!" MEP Rasa Junkavicienė briefly said of Garibashvili's speech in Bratislava.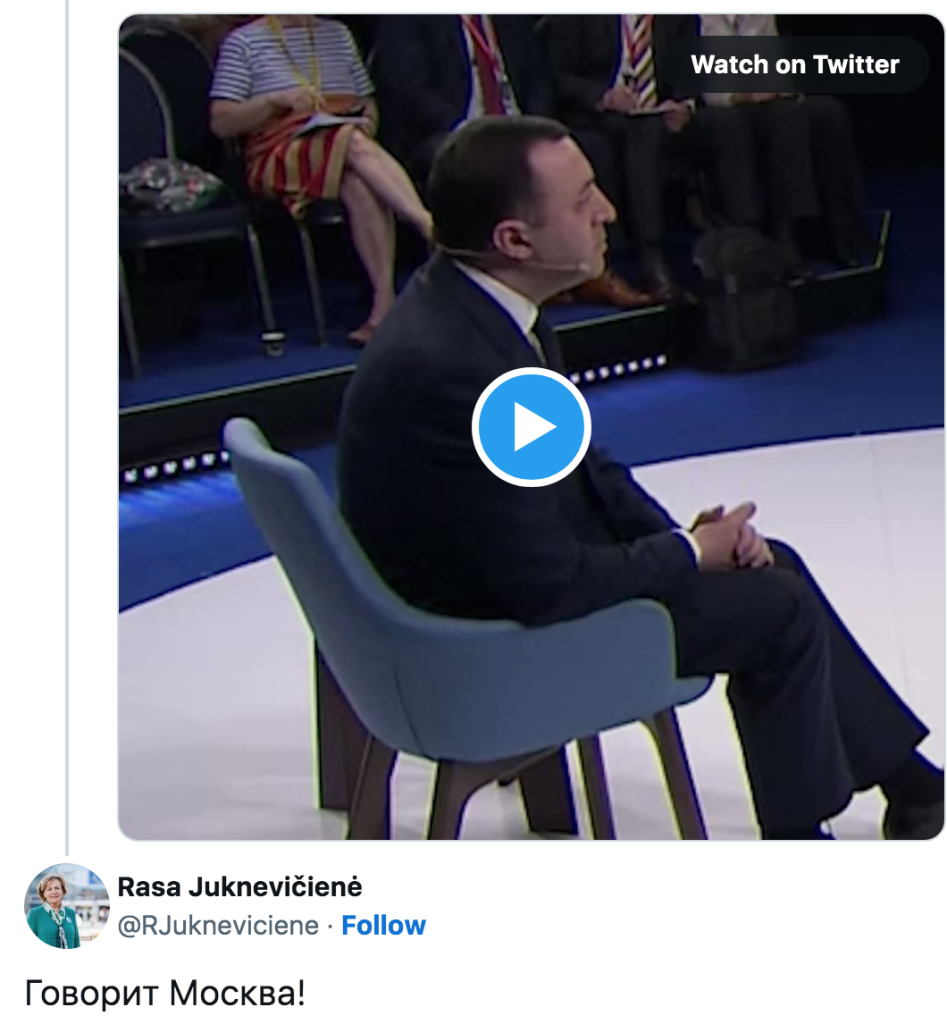 Chairman of the Foreign Policy Committee of the Lithuanian Parliament, Zygimantas Pavilionis: "Amendment – NATO's non-expansion provoked a war."
Former Commander-in-Chief of the US Army in Europe, General Ben Hodges: "Incredible! The Georgian prime minister considers NATO expansion to be the reason for Russia's attack on Ukraine. What happened to Georgia?"
Lithuanian member of the European Parliament Petras Austriyavicius: "Garibashvili is playing in favor of Russia in the best possible way. The Georgian government has become a mouthpiece for Russia."
Georgian PM Irakli #Garibashvili does a job for putin at his best! The present Goverment of Georgia became a mouthpiece of aggressor #russia. The West must re access its policy towards #Georgia https://t.co/Yv7k2aM7oi

— Petras Austrevicius (@petras_petras) May 30, 2023
Marek Zenisek, Chairman of the Committee of the Chamber of Deputies of the Czech Republic: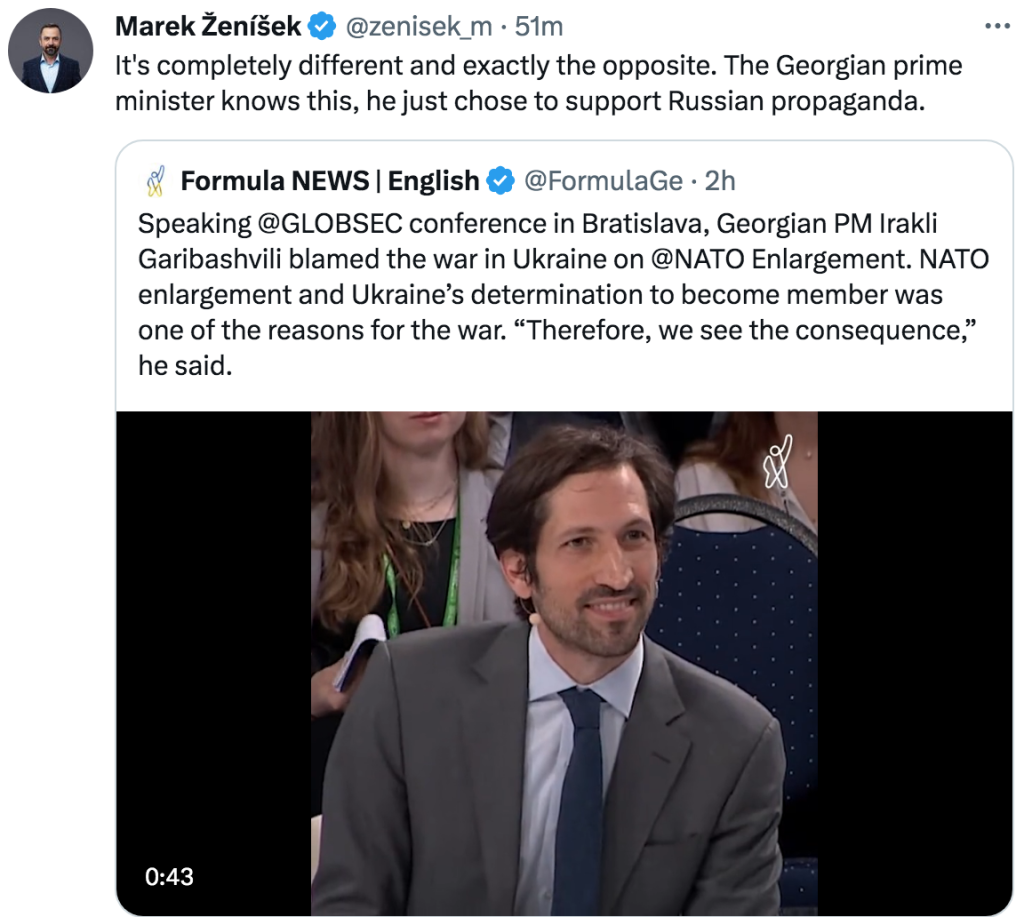 ---
---
In addition to the topic of Ukraine, the Prime Minister of Georgia also stated that the ultimate goal of his government is to achieve what is called de-occupation by peaceful means:
"When we came to power in 2012, we introduced a new approach. We call it strategic patience."
According to Garibashvili, Georgia will comply with all 12 recommendations that the European Union insists on, except for one – depolarization.
"If we want to avoid such questions and such polarization by the next summit, then give us status. The status will put an end to the polarization in Georgia."
Reaction to Garibashvili's speech