Queer activists in Azerbaijan claim they were subjected to violence at police station
Police violence against homosexuals
In Azerbaijan, queer activists Ali Malikov and Javid Nabiev, who were detained by police on May 23, were fined and released a day later by court order. The activists said they were subjected to physical and psychological abuse at the police station.
---
---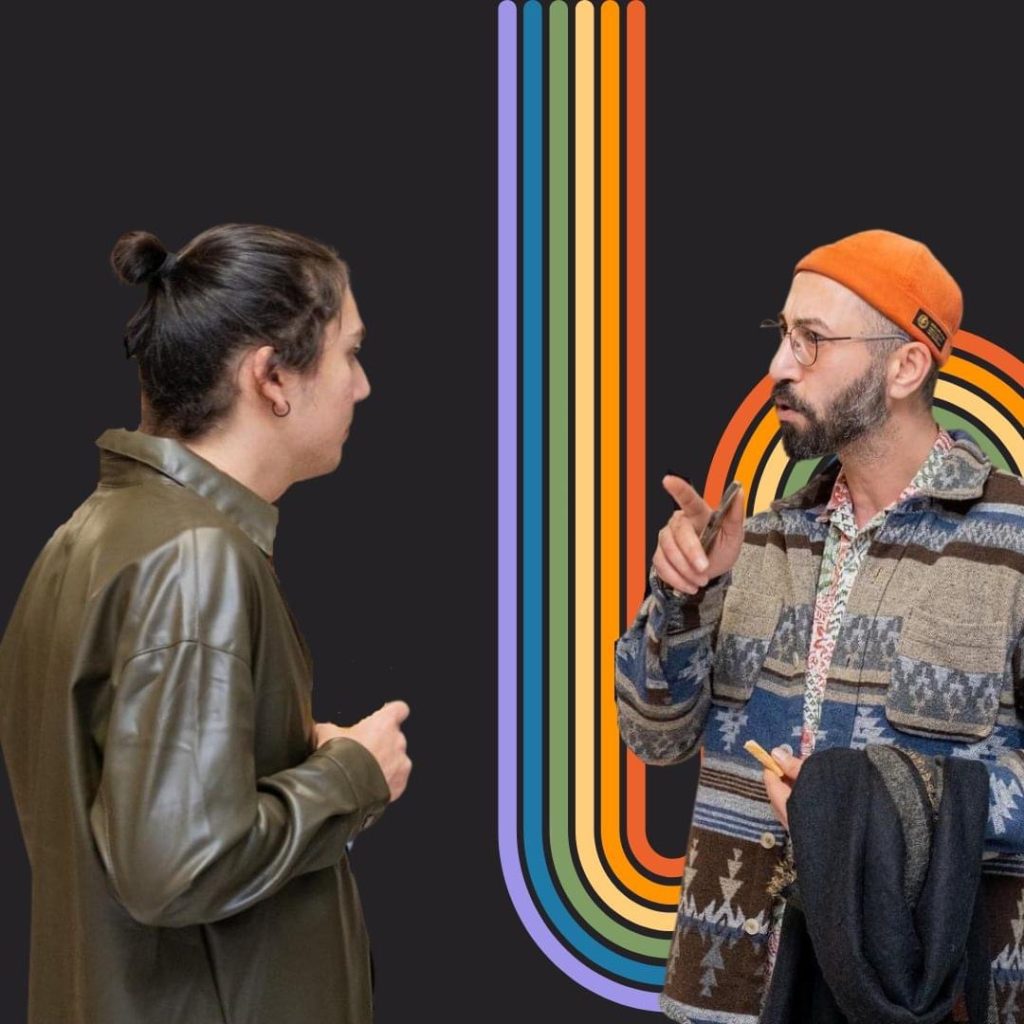 In protest against the arrest of a transgender man who was detained a few days ago, other transgender people gathered in front of the building of the 37th department of the Khatai district police department of Baku city. Ali Malikov and Javid Nabiev went to support the protesters. According to journalists present at the scene, they watched what was happening from the side without any interference, but were detained by police using brute force.
The activists, who were kept in the department all night, were brought to the Khatai District Court on May 24. Malikov was charged under article 510 (petty hooliganism) of the Code of Administrative Offenses of Azerbaijan and was fined 70 manats (about $41), while Nabiyev was fined under article 206 (illegal acquisition, transportation and shipment of drugs) and was fined 300 manats (about $176).
Activists released after the trial said they were subjected to police violence. According to Nabiyev, this is the first time he has encountered such treatment at the police station, and it was one of the worst experiences of his life.
"We went to the 37th branch to express solidarity and support. However, we were soon aggressively detained. I was beaten on my back and head, I have bruises on my body. At about 9 o'clock we were brought to the 36th police station. They did not give any information about why we were detained. We were forced to stay four of us in a cell for two, all night. It was the size of a box. Even for two it was too crowded to breathe. They kept us hungry and without water for hours," Nabiev said about what happened to him.
According to him, despite protests they were handcuffed and forcibly brought to a clinic, where biomaterials were taken away for analysis without a court order.
"We were taken up the stairs in handcuffs among all those present. The goal was just to humiliate us, everyone was pointing fingers at us. The most interesting thing is that when we first entered the department, we were forced to open our mouth and looked under the tongue. I've never come across something like this before. They checked for a blade under the tongue. This means that the police criminalize the queer community, they look at us like that," the activist said.
Ali Malikov said that at night the police opened the door of the cell where they were kept and sprayed perfume inside, saying that "you stink like dogs."
"We did not receive an administrative arrest, we were simply fined. Two other friends of ours, with whom we were kept in the same cell, were punished with arrest for fifteen days. After the trial, when we returned to the department for our things, we were beaten, cursed and pushed back to the same cell with two of our other friends, who were not released. They wanted to show them that they were released, but you were not released. They used it as a form of psychological pressure on us."