Presidential candidate Salome Zourabichvili: "Me and my children are threatened with death"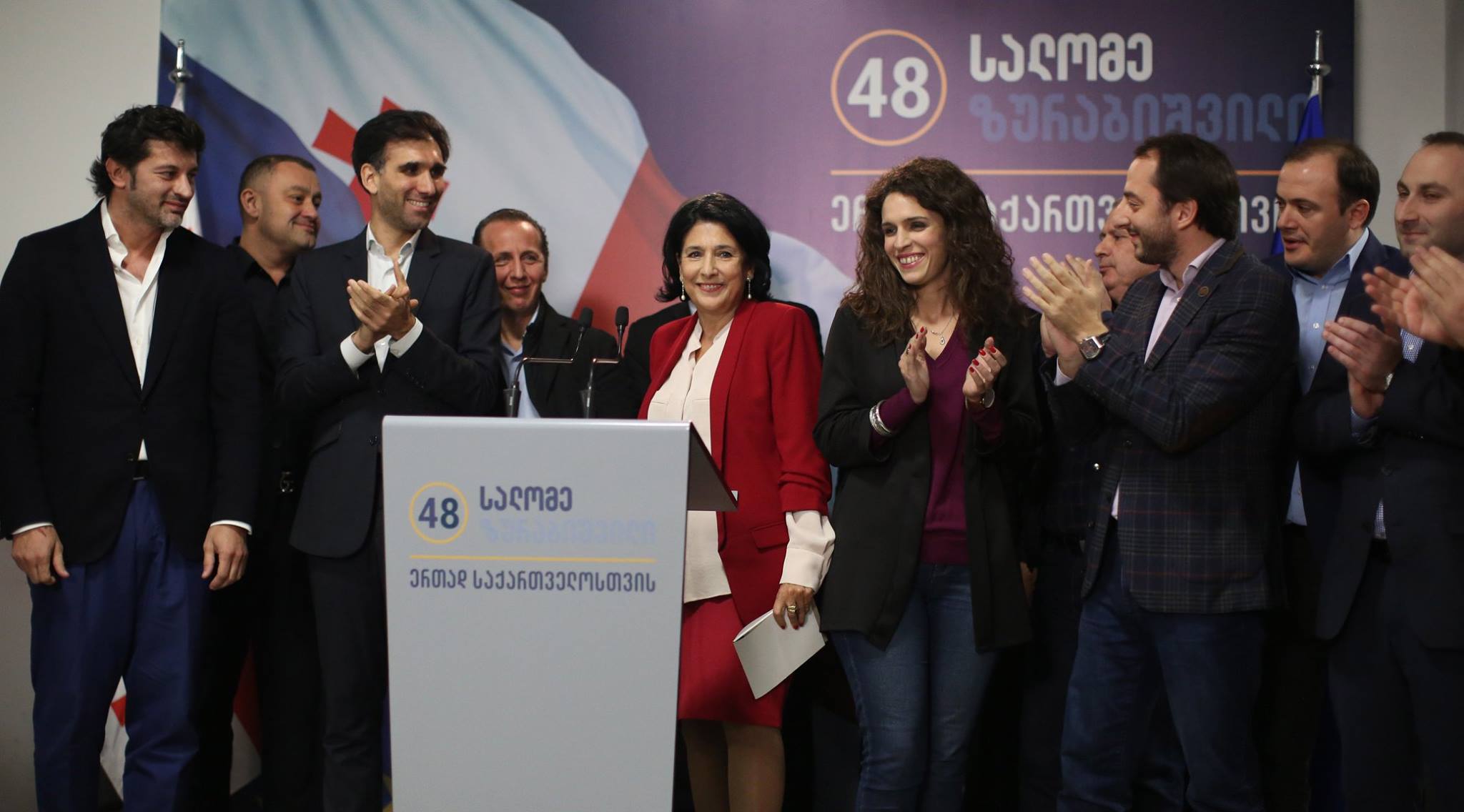 Government-backed presidential candidate Salome Zourabichvili said at an emergency briefing that she was threatened with the murder of her children.
According to her, she and her children received death threats by telephone from the military close to the National Movement.
• Salome Zourabichvili – the ruling party's first serious failure
• Georgia elects president for last time by direct vote
"In our address, they used extremely unpleasant expressions such as 'shoot in the forehead' and 'let's drink your blood'," Zourabichvili said. According to her, the relevant agencies should promptly respond to what is happening.
The presidential candidate stated that the threats were real, and that law enforcement identified the interlocutors as the military associated with the National Movement opposition party.
The presidential elections in Georgia were held on 28 October. A second round is to take place, presumably on 2 December. However, the exact date has not yet been announced.
The pro-government candidate Salome Zourabichvili and opposition candidate Grigol Vashadze acquired almost the same number of votes in the first round – 38.4% and 37.73%, respectively.
"It is shameful for any state when they threaten a woman and her children. They are manipulated by military personnel, that is, by force, which is a symbol of dignity and male prowess," Zourabichvili stressed.
According to Zourabichvili, what happened with her indicates that Georgia has taken the next step towards tension and hatred. She believes the National Movement is behind it all with its internal and external leaders, TV presenters and their supporters [by external leaders, Zourabichvili supposedly implies ex-President Mikhail Saakashvili who is in Holland and is remotely participating in the election campaign – JAMnews].
According to her, she has already appealed to the Ministry of the Interior and other structures about the threats received in order to prevent attempts to destabilize the situation in a timely manner.