Poti: The tourist season has been slow to arrive
Come summer, every year is the same in Poti: the start of the tourist season is announced, the local beaches are touted as a major potential tourist attraction – but that's as far as it gets, as tourists never materialize.
The beaches only attract the locals. They come for a quick dip in the sea and leave. They leave because there is nothing to make them stay – there are no cafés, clubs, shops or loungers on the beaches. Even peddlers of Coke and corn on the cob – a fixture of Georgian beaches elsewhere – are not to be found here. There is only the sea churning its waves rhythmically into the foam and black sand.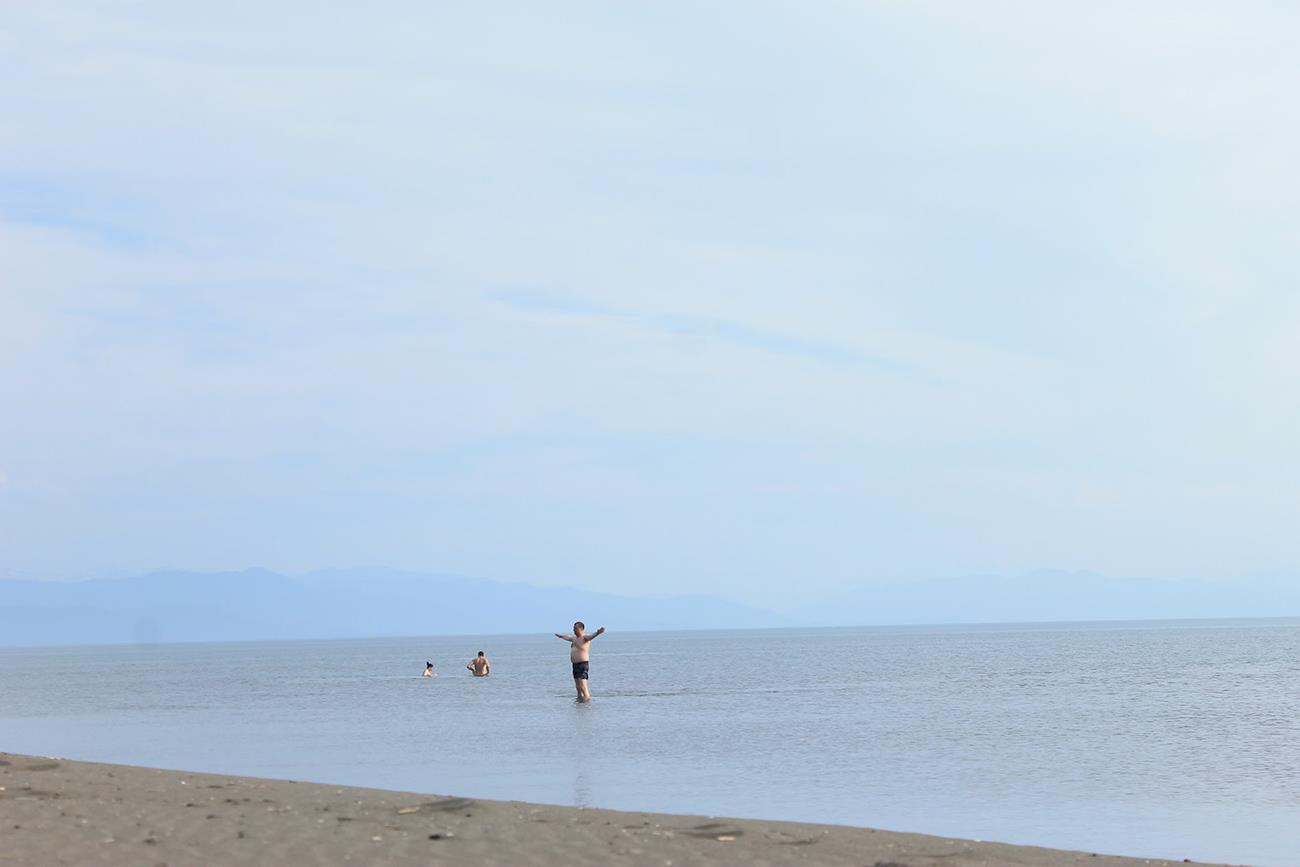 The solitary nature of the beaches can be quite charming, but it's the bustling social environment, not the peace and quiet, that most tourists seek. 
In all fairness, Poti does have the potential to attract visitors: there is the stretch of beaches which is, by the way, the longest in Georgia and is all smooth sand (as opposed to Batumi's stoney beaches); it has a mild climate, low prices and quite a few sights to see and admire. In other words, the sea is just one of many attractions that can be found here.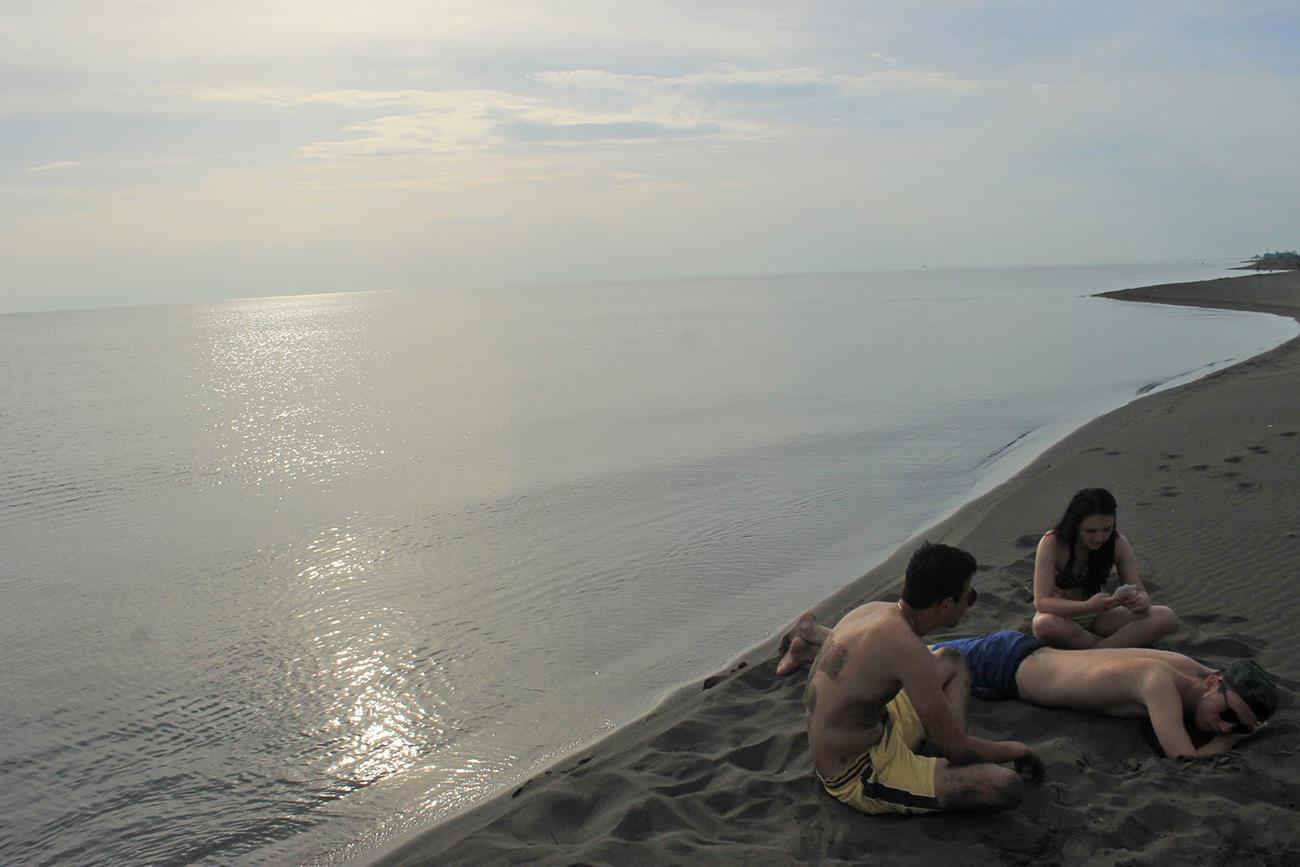 Four kilometers away from the centre of the town is Maltakva. Although nice and comfy, the beach has never been included in the Georgian governments' tourism development plans. One cannot help but to compare the place to how it used to be in soviet times, and, regrettably, post-soviet independent Georgia loses out in comparison. It's true Poti has always been first and foremost a port town, but it used to function – quite effectively – as a resort too.
The once-famous Golden Lake is now on the brink of turning – irreversibly – into a quagmire. There used to be a time when holiday goers came from afar [the Soviet Union] to enjoy it.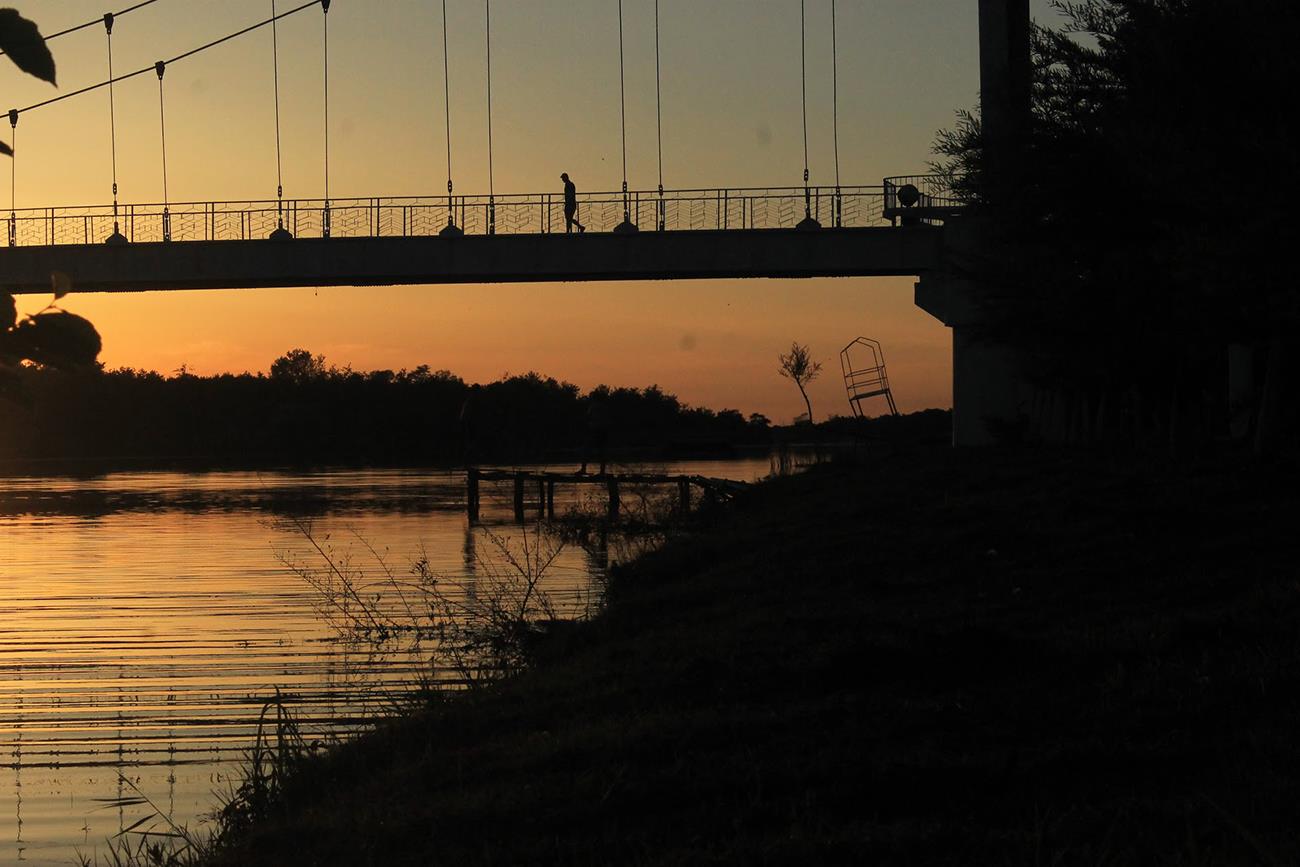 This forest park site looks very much like the scene of the Chernobyl nuclear disaster – abandoned buildings, neglect and desolation everywhere. At one time it used to swarm with vacationers.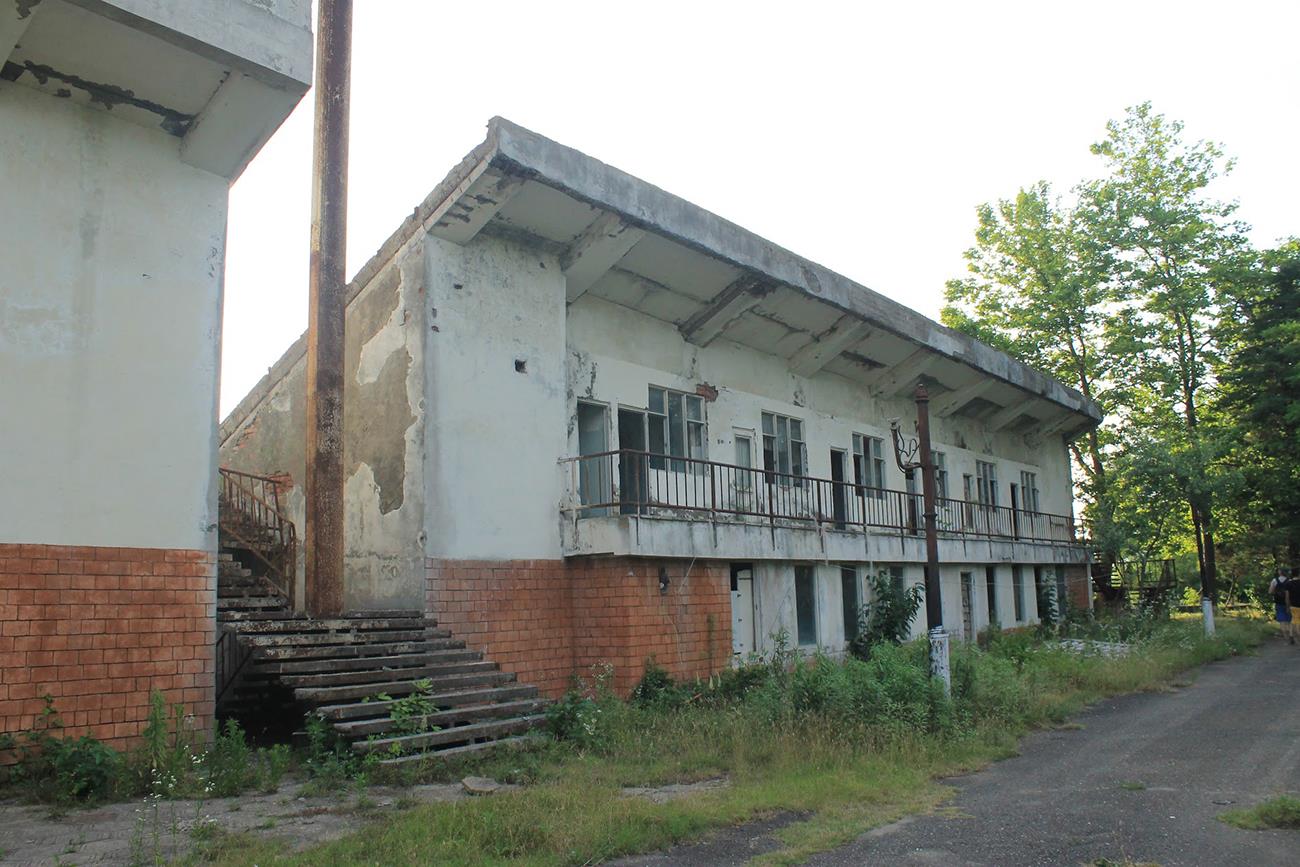 Against all odds, officials in Poti's administration are optimistic, cherishing visions of great success in tourism for the town. "A road is already being built along the beachfront," one of them told me. The plan is to furnish the place with a pedestrian zone, a parking lot and small structures like shops and cafés. Construction is expected to take about two years. Over GEL 18 500 has already been earmarked from the local budget to fund the process.
Today Poti is the only town on Georgia's Black Sea coast where local residents don't rely on tourism for their sustenance. Not because there are other sources of income, but because there are no tourists.
Life here is slow and boring. Ask a local high-schooler about his or her plans for the future, and the answer they come up with straight off will most probably be "leave the place" – and you can't blame them.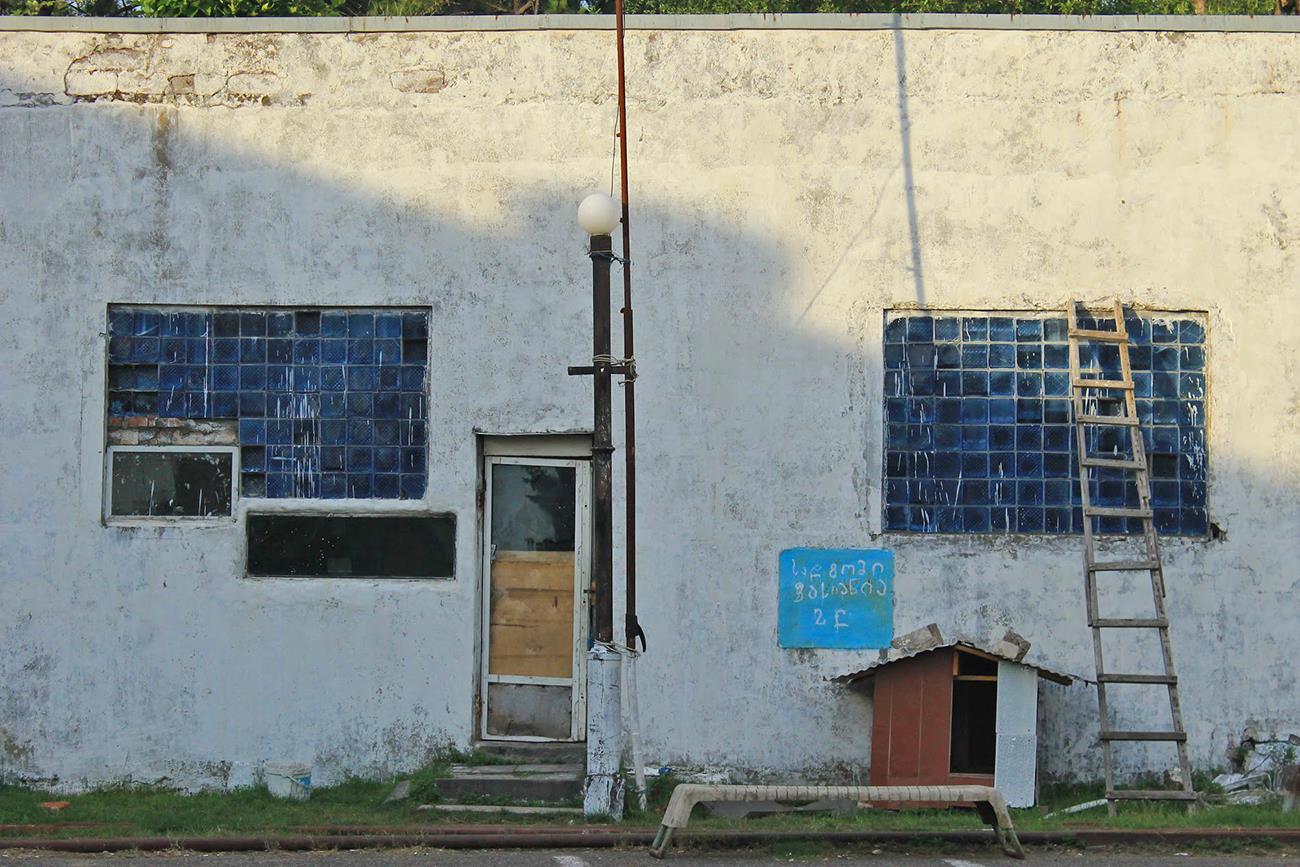 Indeed, there is nothing to keep one busy and interested in Poti. Even in the summer. If you are twenty and have a girlfriend, there's no possibility of taking her to a movie theater, because Poti doesn't have one. When they want to have fun, the local youth usually go to Batumi, 60 km away from Poti, where there is an abundance of cinemas, cafés, beaches, clubs and parks.
Coming back home can be sad, because it's coming back to empty streets, boring days and, yes, garbage.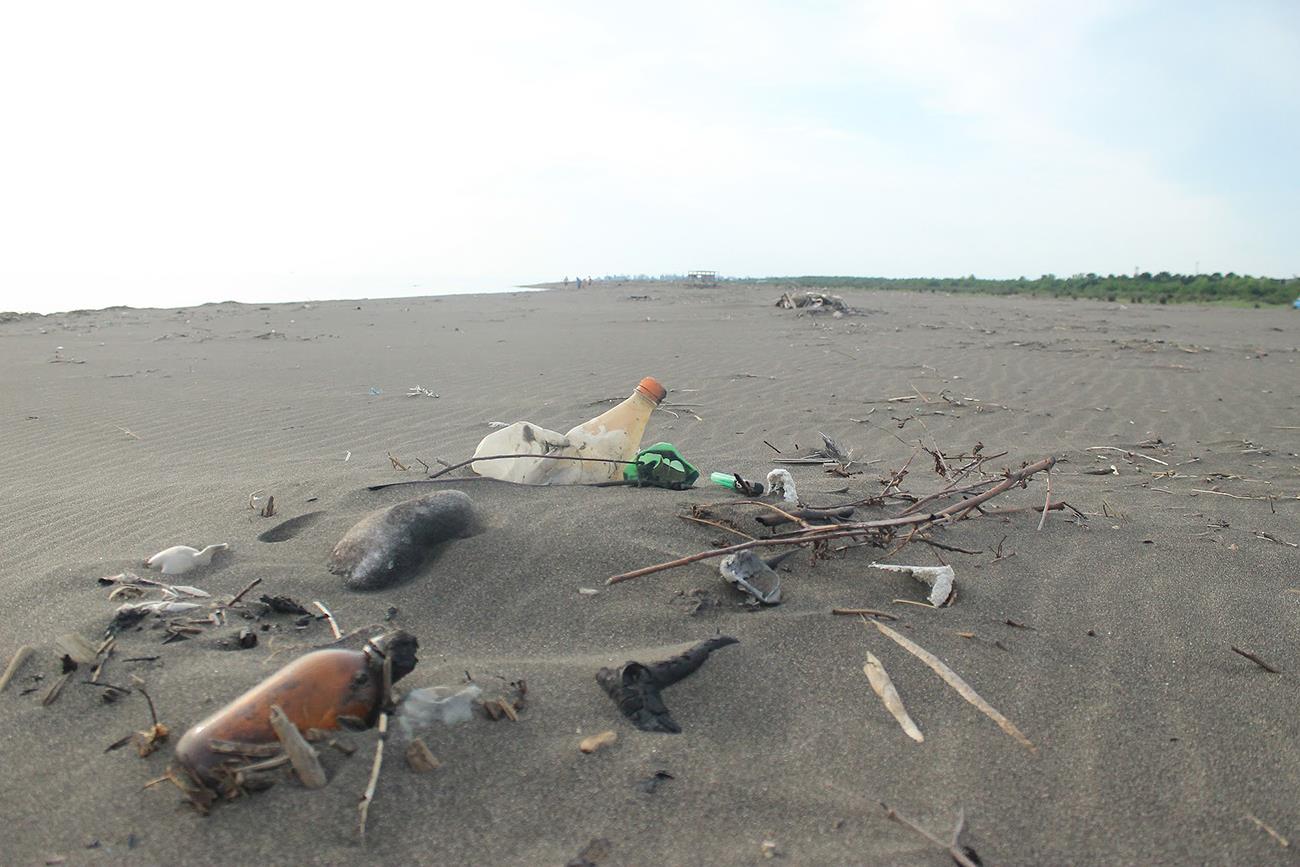 Garbage is, perhaps, one of the first images that comes to the mind of someone who's recently visited Poti. It is omnipresent. They do remove it now and then, but it's an uphill fight, and the garbage invariably comes out victorious. I brought friends to Poti for a summer holiday once, but they fled the town to escape the garbage piles and went to Ureki [about 20 km away from Poti] instead.
Incidentally, Ureki is not the cleanest place on the Georgian Black Sea coast either.
First published on 22.07.2016