Policemen accused of torture, murder of local resident tried in N. Ossetia
Ten policemen are on trial in North Ossetia for the torture and killing of local resident Vladimir Tskaye, the Caucasian Knot reports.
•Mothers of Azerbaijani prisoners of conscience
•Baku demonstrations continue over compensation for soldiers' lives, journalist arrested
•Will the carcinogenic plant in Vladikavkaz finally be closed down?  
Vladimir Tskayev, 37, worked at the Ministry of Agriculture of North Ossetia in 2015. He was detained in Vladikavkaz on suspicion of killing a policeman.
Tskayev was taken to the police station, where he was essentially tortured to death on the night of 31 October – 1 November 2015.
Tskayev was acquitted posthumously two weeks later. His case was tucked away under the vague article "death by negligence" and was closed.
Since then, Tskayev's relatives have tried to achieve justice and have the case reopened. Official requests have not helped.
The lawyer of the Tskayev family, Angelica Sikoeva, repeatedly warned that delaying the case could lead to an expiration of the statute of limitations on a number of charges.
The family and friends of Tskayev then resorted to street protests.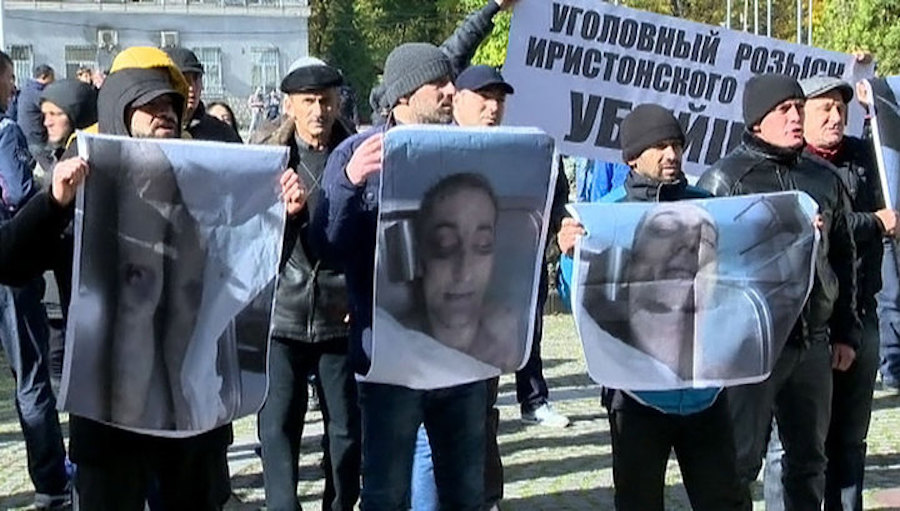 The hearing resumed in February 2019 after the protests.
Ten police officers have been implicated in the case, and are accused of: abuse of power with the use of violence, deliberately inflicting severe injuries resulting in death, official misconduct, and purjury.
Some of them may face up to 15 years in prison.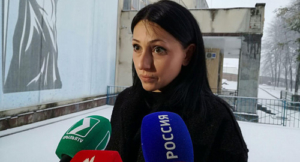 However, to this day, none of the ten police officers have pleaded guilty in court.
The widow of Vladimir Tskayev, Zemfira, told the Caucasian Knot that she is outraged that the defendants claim that they are not involved in the death of her husband.
"I did not see despair or regret in their eyes," Zemfira Tskayeva said.
Tskayeva said that at a recent hearing, she hoped that one of the defendants would "lower their eyes, and turn out to be a [real] Ossetian and say: 'Yes, I did it'".
Tskayeva said that one of the defendants said to her in a conversation that her husband was tortured with a field telephone.
"We saw his body … [it was] as if it had been put through a meat grinder," said Zemfira Tskayeva.
She said that her husband was taken to hospital after he died, but no one is willing to publicly confirm it. The time of death was also not indicated at the detention centre.
She explained that in the conclusion of the medical examination, it is said that Vladimir Tskayev died from mechanical asphyxiation. Tskayeva says he was strangled with a number of objects – whatever was at hand.