Baku demonstrations continue over compensation for soldiers' lives, journalist arrested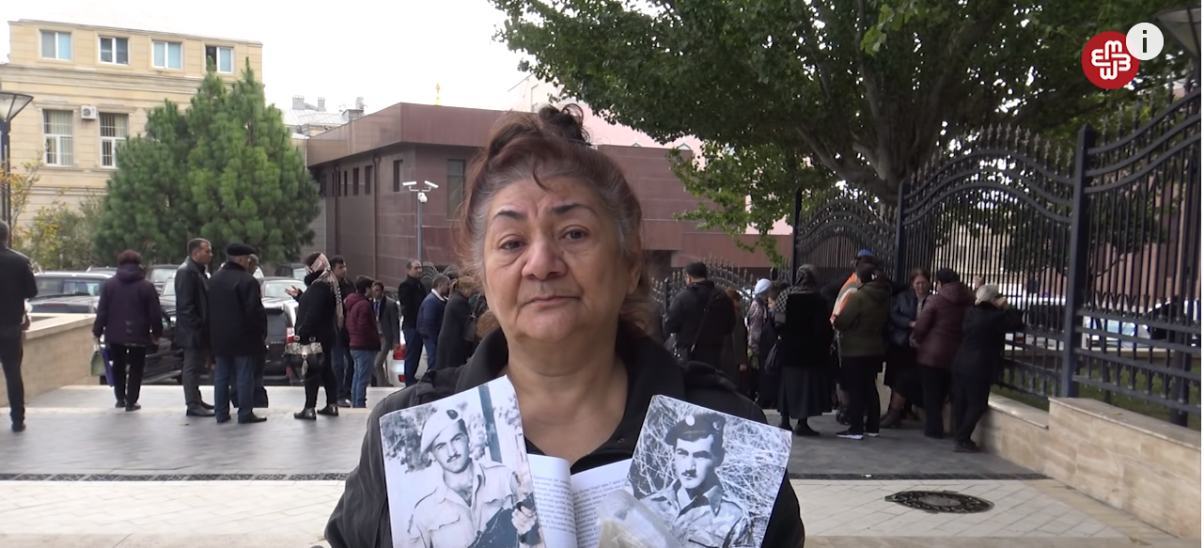 What do the protesters want?
Relatives of servicemen killed in Karabakh began protesting in Baku on 16 November. They demand monetary compensation of 11,000 manat (about $6,470) for the loss of their relatives. The amount was set by President Ilham Aliyev as monetary compensation for those who lost their lives. However, officials say that many families received compensation in the 90s and are thus no longer eligible.
• No compensation for families of Azerbaijani soldiers killed in Karabakh
Protesters gathered seven times between 16 and 28 November in front of various states buildings: the Ministry of Labor and Social Security, the Milli Majlis [parliament] and the presidential administration.
One protester says that they were promised help from the presidential administration one week ago. But at the seventh rally, which was held in front of the presidential administration building, no one came out to meet the protesters.
Journalist Afgan Sadiqov arrested
Journalist Afgan Sadiqov was arrested at the rally. His wife, who was there and filmed the rally on video, says that he was approached by individuals in civilian clothes, put in a car and driven away.
• Where is the red line for Azerbaijan's journalists?
• Free apartments for Azerbaijani journalists
She searched for her husband all day and found him in the evening after lawyer Javad Javadov joined the search and found that Sadiqov had been sentenced to 30 days administrative arrest for disobeying police.
Sadiqov was previously arrested in January 2017 and was sentenced to one and a half years in prison on charges of assaulting a woman in a reception room. He was released in May of this year, and was sentenced in July to 30 days in prison for shouting obscenities in public. Sadiqov believes that the issue is his criticism of the authorities on Facebook and the azel.tv website he created.