Police halt rally of family members of dead soldiers in Baku, one arrested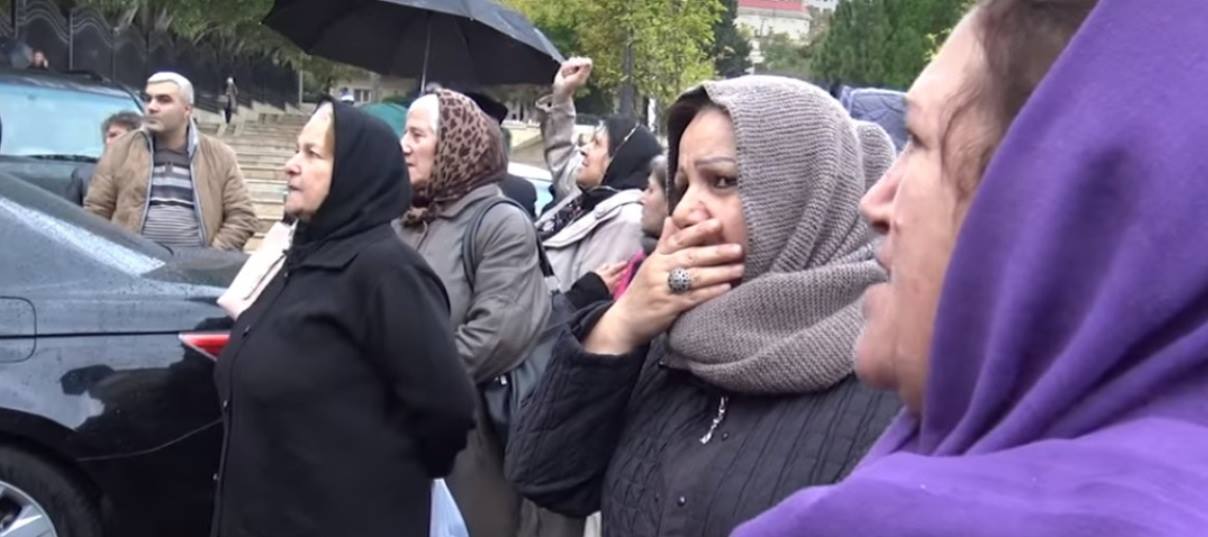 Families of soldiers who lost their lives in the Karabakh war have been demonstrating for close to two months, demanding compensation for their lost ones.
Yesterday the protesters were confronted by the police. One protester, Togrul Gojayev, was arrested and sentenced to 30 days for disobeying the police.
The authorities say that the demonstrators have already been paid and are not entitled to compensation.
The reason for the protests

President Ilham Aliyev signed a decree in April concerning lump sum payments in the amount of 11,000 manat [about $6,470] in compensation to the families of those who had fallen or gone missing in the Karabakh war.
Payouts began on 9 October, but some families were refused. Officials say they had already received compensation in the 90s, although there are no documents confirming this. Therefore, starting from 16 October, several dozen people have been protesting in front of the presidential office and other state institutions.
Growing tension? 
Yesterday's rally stands out from previous demonstrations, as it was the first time that a rally participant was arrested. According to eyewitnesses, two individuals in civilian clothes approached Togrul Gojayev, a protester, while the group was nearing the presidential administration. He was put in a car and driven away.
• Karabakh in the everyday lives of Azerbaijanis
Another rally participant, Sevinj Guluzade, told the Caucasian Knot that this was not the only incident that occurred there:
"In the past, at least someone listened to us. But this time the police blocked our path and did not allow us to go to the building [of the presidential administration]. They began to push us in the opposite direction. One woman became ill and fell down."
The authorities' stance
The Minister of Labour and Social Protection, Sahil Babayev, said in mid-November:
"These people want a bank document that cannot be stored for 26 years. According to the law, a period of five years [of storage] is provided for this, after which these documents are archived or destroyed. The protestors can assert their rights legally. They can go to court. It is wrong to manipulate the sacred names of those who fell in war for us."