Ossetian film about Ossetian life
This film is popular not everywhere, but only in South Ossetia – that's how Murat Dzhussoyty, the film director, defines its geographic popularity.
The film tells about the times, when first mines were developed in the region in the 19th century. However, this is not a historical film, but rather a philosophical parable about the mountaineers' life, told based of a story of one family.
The film was shot in 2014, but it has been released just recently and has sparked furore.
The shootings took place in Fiagdon Gorge, North Ossetia. But the mountains and the beauty of the nature are just a background. The film is entirely focused on human stories, narrated not using any computer effects, relying solely on the cameraman's work.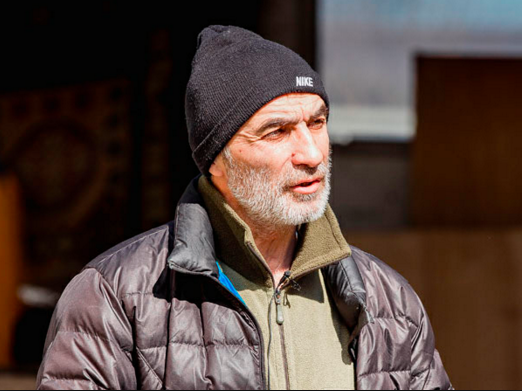 Murat Dzhussoyev has been living in Vladikavkaz since childhood., but he is a native of Nagutni village, Znauri district, South Ossetia. Therefore, people here consider him their national pride.
The film has become the major event for both, the South and North Ossetia society. It is more than merely a film, since Ossetian films in Ossetian languages have not been shot for over 20 years.
Tamerlan Dzudtsev, director of South Ossetia state drama theater:
Alan Parastaev, a blogger, wrote after the first night performance:
 
'There are two things that I don't like about the film. Firstly, the absence of a woman's image in the film. A wonderful actress, who performed the role of a beautiful female mountaineer and the only woman in the film, did not utter a word. Though her mysterious smile, when she almost mystically appeared right in front of the Russian geologist, was more than eloquent.
My second claim is also related to words, speech. Namely, to Ossetian words and speech. During the news conference, the filmmakers, actors, producers were telling interesting things about the film within the context of the present-day Ossetian problematic, especially in the context of Ossetian language, but, at the same time, not a single word was said in that very language. Dzhussoyev even made the Kabardian prince and Russian count, as well as all actors, speak Ossetian language. However he finally failed to do the same with Ossetian intellectuals at the news conference.'
The latest films about Ossetians' life were shot at Gruzia-film (Georgia-film) studio, in Soviet times: 'Chermen' (1970) and 'Fatima' (1958).
Toponyms and terminology used in the publication, and views, opinions and strategies expressed in it do not necessarily reflect the views and opinions of JAMnews or any employees thereof. JAMnews reserves the right to delete comments it considers to be offensive, inflammatory, threatening, or otherwise unacceptable