Op-ed: why Georgia and Armenia need each other
Georgia-Armenia relations after the Karabakh war – by Tornike Sharashenidze
"Stability in the region, including in Georgia, is directly related to political and economic stability in Armenia", Georgian Prime Minister Irakli Garibashvili said at a joint press conference in Tbilisi with his Armenian counterpart Nikol Pashinyan on the evening of September 8.
The parallel with regional security is the leitmotif of all the statements made during the two-day visit of the Armenian Prime Minister to Georgia (September 8-9, 2021). Many political scientists in Georgia consider the issues of security crucial:
"If the Armenians do not behave somewhat 'smarter', Azerbaijan will bring the matter to the end. In that case, even Pashinyan, respected in the West, will have to beg Moscow to open another military base in Armenia. Such a weakening of Armenia is disadvantageous to everyone, including Georgia".
In their statements to journalists, both prime ministers spoke about the consequences of the second Karabakh war (September 27-November 10, 2020).
The Georgian prime minister said that "this war has become a great challenge for the entire region, but now that I know the new vision of the prime minister, I believe that this challenge will transform into a new opportunity that will bring prosperity to the Armenian people".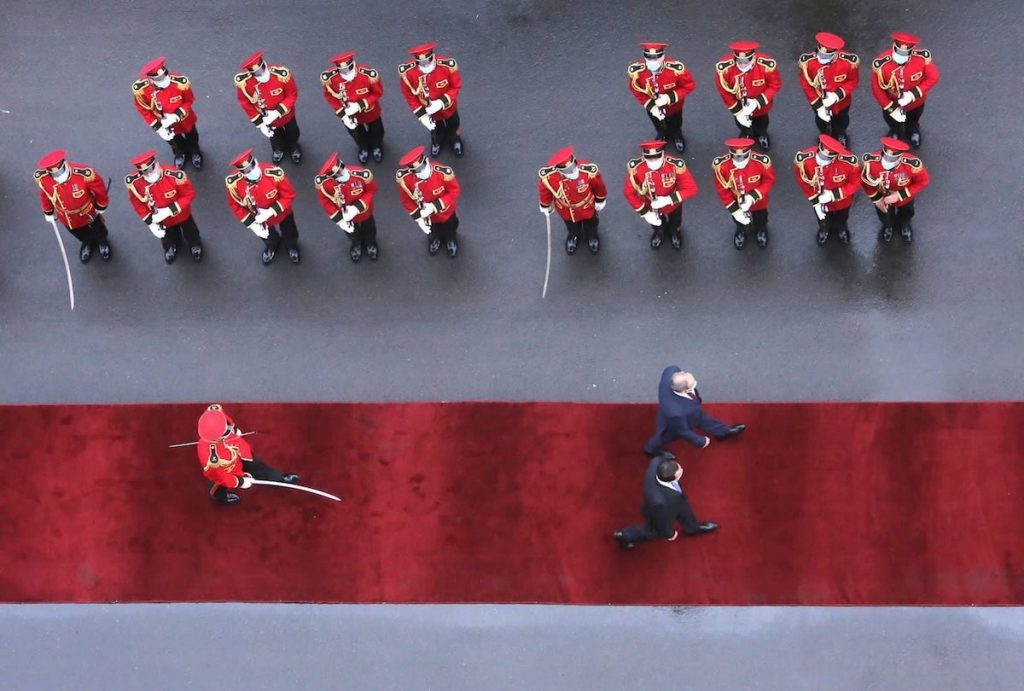 Garibashvili called the events of early June 2021 a "successful precedent", when, with the direct mediation of Georgia, Azerbaijan released 15 prisoners – citizens of Armenia detained during the conflict. In exchange, Yerevan handed over maps of minefields in the battle zone in Karabakh via the Prime Minister of Georgia.
"Trust must be restored, that is the foundations of our future regional cooperation", Garibashvili said.
Prime Minister of Armenia on a two-day trip to Georgia (September 8-9, 2021) is accompanied by high-ranking officials, including Foreign Minister Ararat Mirzoyan, who held talks with his Georgian counterpart David Zalkaliani.
Pashinyan has already met with Georgian PM Garibashvili and during his visit, he will also meet President Salome Zurabishvili.
Expert commentary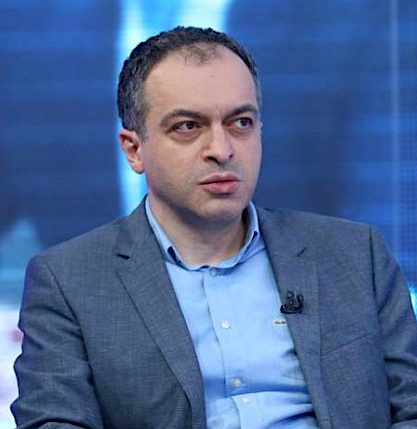 Tornike Sharashenidze, Doctor of International Relations, Professor at GIPA University
Nikol Pashinyan's recent visit to Georgia, first of all, probably confirmed that Armenia, as a country that suffered defeat in the war, is still in a very difficult situation and needs to improve its relations with all its neighbors as much as possible.
After the end of the second Karabakh war, the opening of new corridors was almost solemnly announced. One of such corridors will connect Armenia with Russia, and the other will run from Azerbaijan to Turkey. So far, it looks like these plans are far from being implemented.
Moreover, the situation on the new dividing lines established after the war remains tense, and skirmishes are still frequent. In such a situation, it is too early to talk about the opening of corridors or about any normalization of bilateral relations.
Consequently, Armenia remains dependent on Georgia and this dependence is not only of a transport and transit nature.
After losing the war, Armenia (whether it wants it or not) has become even more dependent on Russia in terms of security: Russian peacekeepers stand between the rest of Karabakh and Azerbaijan, Azerbaijan has become even closer to Turkey (Armenia's most problematic neighbor).
If the Armenians do not behave somewhat 'smarter', Azerbaijan will see it through to the end. In such a situation, even Pashinyan, respected in the West, will have to beg the Russians to open another military base in Armenia.
This growth of dependence on Moscow does not suit the Armenians very much. This is a forced move. At one time, Yerevan did no less work than Tbilisi to sign the Association Agreement with the European Union, but at a critical moment, Putin did not allow the Armenian government to do this (blackmailing them by leaving them alone with Baku).
In this situation, as the elementary geography shows us, Russia can only be balanced by Georgia, behind which the Armenians see the West. It is obvious that Yerevan also has direct ties with the West (thanks to the Armenian diaspora), but geographically, the West is far away, and in the region, it is most represented by Georgia.
However, it should be understood that both countries need each other equally. Georgia also lost the war, and since 2008 it has been critically important for it to support Yerevan's non-recognition of Abkhazia and the Tskhinvali regions.
At that time, many feared that Armenia would not be able to resist Moscow's pressure and would accept recognition, but the Armenian authorities not only withstood the pressure but also made a demonstrative gesture towards Russia, awarding Saakashvili (then persona non grata number one for Putin) during his visit to Yerevan.
Recognition of the occupied territories of Georgia by Yerevan would not only undermine good-neighborly relations but would also weaken Georgia to the extreme. And this would mean that Armenia will be even more dependent on Russia, and not only in terms of security.
By the same logic, Georgia is not satisfied with the further weakening of Armenia as it will further upset the balance in the region. During the second Karabakh war, Georgia avoided the worst-case scenario – Russia's participation in the war and its attempt to use Georgian territory as a transit.
But, obviously, this conflict did not pass without consequences for Georgia: the old balance (on which the calculations of Georgian security analysts were based), according to which Baku and Yerevan balanced each other, was violated. In addition, there is a threat of political destabilization in Armenia. The peak of this threat has probably passed after the elections in Armenia, but it did not disappear completely. Therefore, now Pashinyan needs support, including that of Tbilisi.
The two small neighbors who lost the war obviously have a lot in common – both are afraid of their big neighbors. However, there are many differences: Armenia is afraid of Turkey, while Georgia is afraid of Russia, which is stronger than Turkey. But at this time Azerbaijan stands next to Turkey and Armenia severed almost all ties with both Azerbaijan and Turkey, while Georgia did not sever humanitarian and trade ties with Russia even in the most critical periods. But in the end, despite the differences, one thing is clear: the losers need each other.