New owner of opposition Rustavi 2 says channel 'bankrupt', announces auction
The new owner of opposition-minded TV channel Rustavi 2, businessman Kibar Khalvashi, who has owned the station for less than a month, has decided to sell. 
In July, after many years of litigation, Khalvashi – a businessman close to the current Georgian authorities – regained ownership rights of the TV channel. 
Now he says the company is in dire financial condition and he cannot save it. 
Georgian experts say the decision is likely political, and that another buyer, even more loyal to the authorities, will buy the channel
_________________
"I have decided to sell Rustavi 2 on the basis of a transparent competition to the highest bidder," said Kibar Khalvashi in a statement released today.
Khalvashi, who owns 100 per cent of the shares of the company, said the financial state of the company is his motivation for selling it – he claims the company's debt is approaching 70 million GEL, of which 27 million GEL alone is owed to the state. 
"Today, there are all legal grounds for starting an insolvency proceeding," Khalvashi says.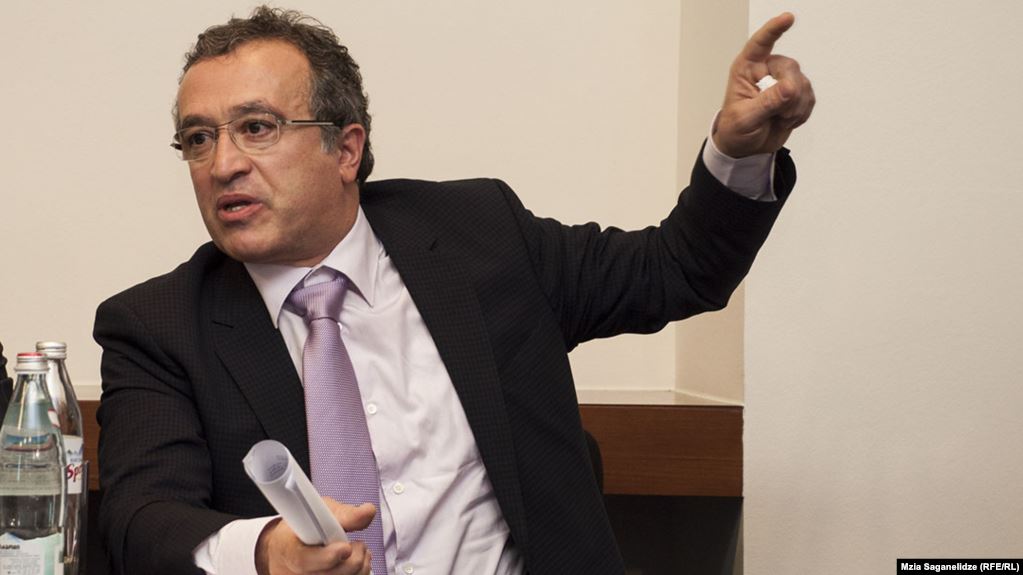 The sale of the most popular and most critical TV channel in the country will take place in record time – within a week, Khalvashi said in his statement. 
To participate in the auction, interested buyers must transfer 1 million USD to a special account – the highest bidder will be credited with 1 million, while the other bidders will be refunded. If the winner does not pay the full amount within the prescribed amount of time, he will lose the deposit. 
Khalvashi says that he is ready to speak with anyone who is willing to buy and take the television company out of this crisis, except for the ex-president of Georgia Mikheil Saakashvili, under whose influence the television company has been for many years.
"The only person I don't intend to speak with is the former informal owner and manager of Rustavi 2, Mikheil Saakashvili," Khalvashi says.
Responsibility for the company's financial situation lies with the company's former director Nika Gvaramia, Khalvashi says – Gvaramia was recently accused of abuse of power during his time at the head of the company. 
"I have repeatedly said that … the former general director of Rustavi 2 used all means to harm the company. Today I can declare with full responsibility that as a result of several years of care and nurture by Nika Gvaramia, Rustavi 2 is in a pre-catastrophic situation," Khalvashi said in a statement.
A political deal in the making?
Georgian pundits and political observers say that nobody will buy Rustavi 2 out of financial interests – if a buyer appears, it will be a political deal. 
Pundit Gia Khukhashvili says Khalvashi's announcement of the sale of the channel is absurd, in light of his saying that the company has a debt of 70 million GEL. 
"What is Kibar Halvashi saying? [It's like saying:] 'I have cattle suffering from anthrax, and I will sell them for 1000 GEL.' His statement is completely absurd", Khukhashvili told Interpressnews in an interview. 
Khukhashvili notes that the situation is made more complicated by the fact that there are other individuals who claim rights to Rustavi 2, and who intend to sue. 
"Anyone who buys the company must be a complete idiot…This is the strangeness of this whole affair. It will be a political deal, which will have nothing to do with commercial logic", says Khukhashvili.
Political analyst Vakhtang Dzabradadze thinks that the authorities already have a candidacy for a new owner of Rustavi 2. 
 "This will be a neutral person, but they will surely be affiliated with the authorities," he said.
A many-year lawsuit concerning Rustavi 2 came to an end on July 18, after which Kibar Khalvashi became the new owner. 
A suit was lodged back in 2012 by former owners of the channel soon after the Georgian Dream came to power, ousting former president Mikheil Saakashvili. 
At the time, the authorities said the process was one taking place between "private individuals", however it was rather obvious to the public that these "private individuals" were backed by the country's new opposition and new ruling party. 
Nika Gvaramia, who headed Rustavi 2 for seven years, was fired by the new owner of the television company within hours of it being registered under its old owner. 
Now a criminal case has been launched against him:
On August 1, the Georgian prosecutor's office announced the start of an investigation into the possible misappropriation of money and property of Rustavi 2. 
On August 9, the Georgian prosecutor's office formally charged Gvaramia with the "use of managerial, representative or other special powers in an enterprise or other organization in order to extract benefits that caused significant damage".  
This crime provides for a fine, or correctional labour for a term of up to two years, or house arrest for a term of six months to two years, or imprisonment for a term of three to five years.