Music without borders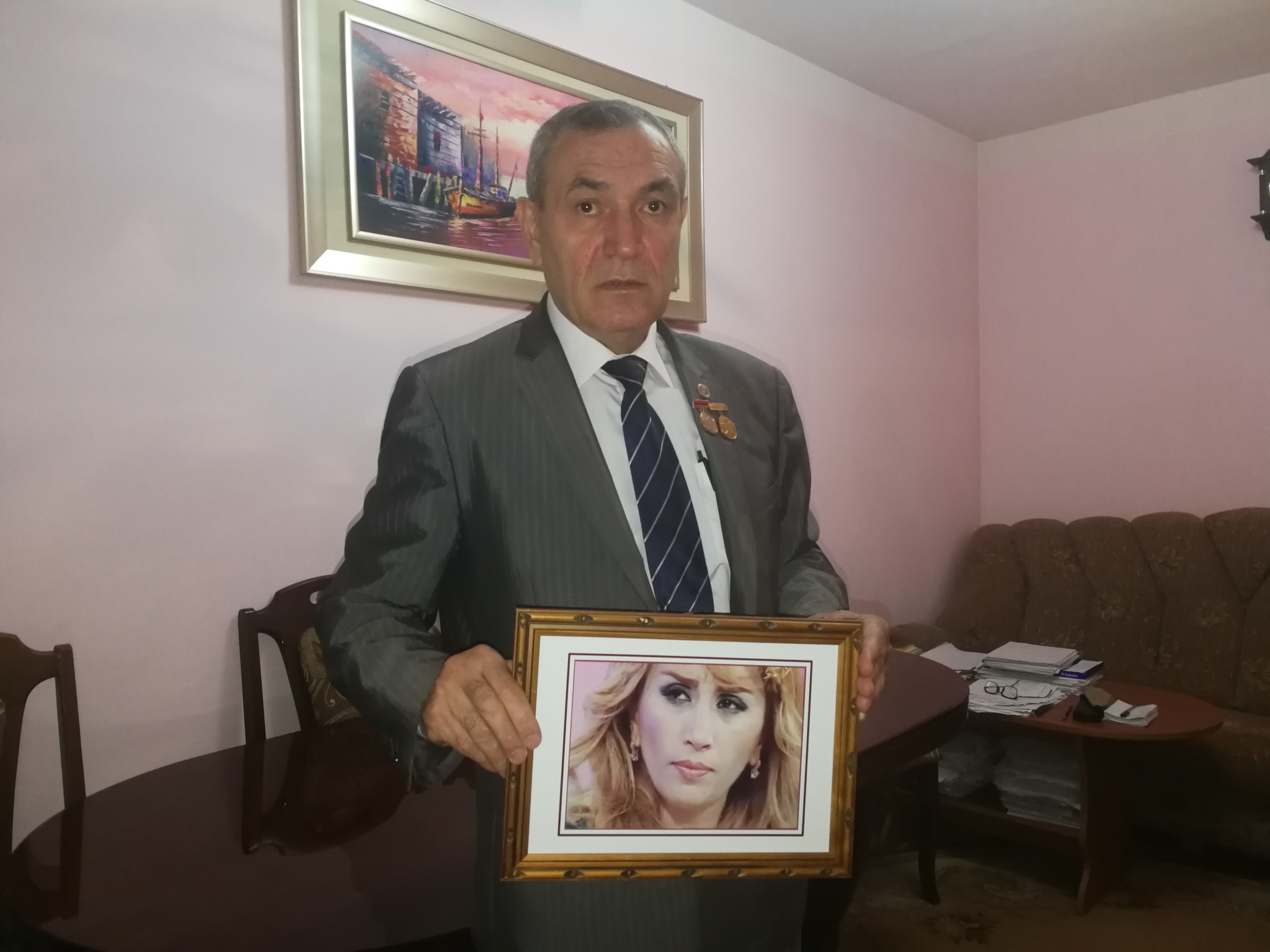 On the desk of Lubik Chibukhchyan, former adviser to the governor of Armenia's Tavush Province, stands a framed photo of a woman. According to Lubik, this photo has caused problems and turned a lot of people against him, even friends and acquaintances.
Lubik, who lives in the town of Ijevan, has written numerous books, been honoured with the title of cultural champion and received multiple awards, including the Nansen Gold Medal, which he particularly treasures.
However, one of his books is dedicated to the Azerbaijani singer Elnara Abdullayeva and this book has been the subject of both praise and criticism in Armenia.
"I figured out that the song, 'A bulbul' by this singer is anti-Armenian", the head of the Tavush regional branch of the Union of Writers of Armenia, Samvel Beglaryan, said in an interview. "It describes a captive nightingale hurling itself against the bars of its cage and this nightingale represents Artsakh. How can you write a book about a singer who… depicts a nightingale imprisoned in a cage as a metaphor for Artsakh, lost to Azerbaijan?"
Yet Greta Gulakyan, who lost her son in the war between Armenia and Azerbaijan and knows Lubik, recalls how pleased she was to hear about the book on Elnara.
"I knew he was right. He was the first person who had the courage to take this step. The book is full of purity and honesty. Lubik always wanted peace, he didn't want a single mother to shed tears. They [Azerbaijani women] are mothers too and they shouldn't cry either."
So how did Lubik Chibukhchyan come up with the idea of writing a whole book about an Azerbaijani khananda, a singer of mugham [a type of Azeri folk music]? Lubik says he heard Abdullayeva's voice by chance and was immediately captivated by her.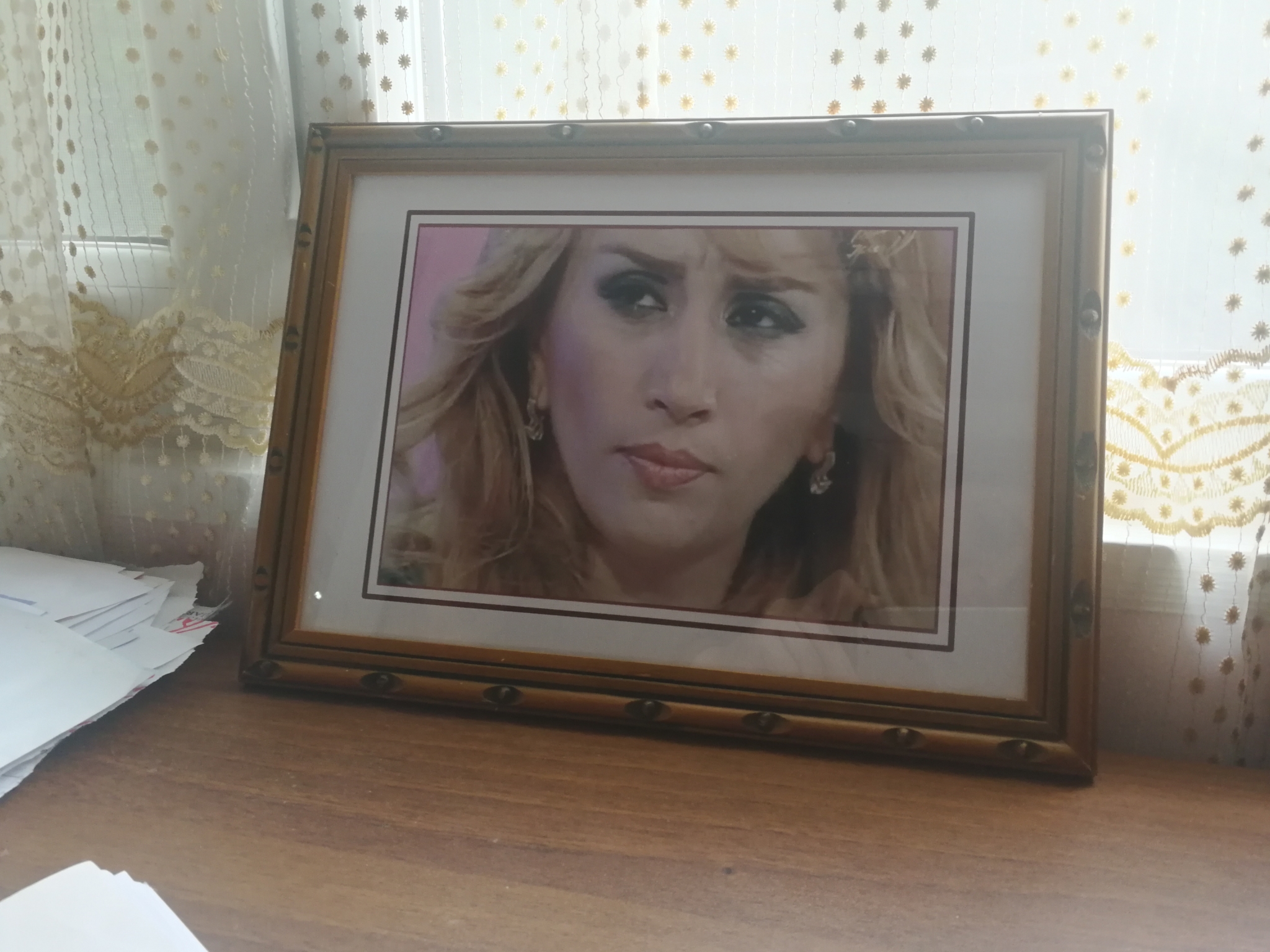 "I turned on an Azerbaijani TV channel to see what they were saying about us and this girl with a lovely voice was singing". Enchanted, Lubik found songs by the singer online. He really liked her.
"I call on Azerbaijani intellectuals to reflect with us about how we can resolve this ethnic conflict. I offer them friendship, like in the past, so there'll be no war anymore."
Once his book was published, Lubik decided to send it with some Armenian journalists who were going to Georgia to meet Azerbaijani colleagues. They promised to give the book to Elnara.
Naturally, the book includes a dedication: "Dear Elnara Khanum, the best translators tried to translate the poem about you into Russian and Azerbaijani, but they couldn't even come close to conveying the complexity of the meaning. So I have had to send you the original, in the hope that you can obtain a better translation. I don't know what you'll think, but in my office I have a large framed photo of you."
Lubik says that when Elnara received the book she recorded a video message, although he wasn't able to watch it. However, he did manage to read an article published on the vesti.az website where the singer said:
"Of course, I'm grateful to this Armenian writer for his acknowledgement of my art. However, this book can't make me forget the pain and suffering felt by me and those around me as a result of the losses of the Karabakh war. Karabakh is a pain which a single book cannot heal."
Lubik was not to be cast down by this: "If you want to conquer Karabakh, go ahead and call up your kamancha player instead of a mortarman, your tar player instead of a machine gunner and let's go together and conquer Karabakh by peaceful means."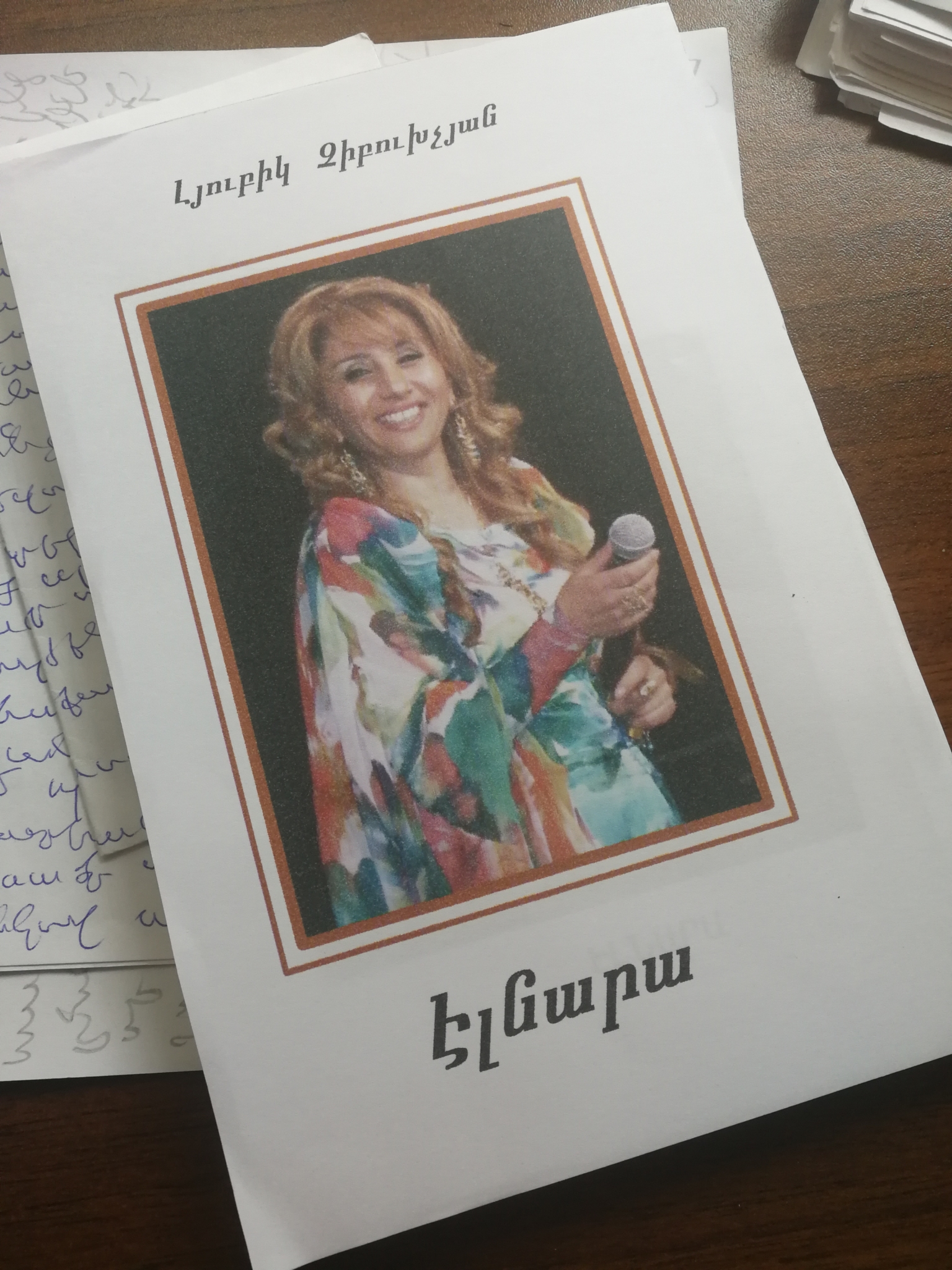 Chibukhchyan is convinced that his book on the Azerbaijani singer is building bridges between the warring countries:
"Love here doesn't mean physical attraction. I just compared her with one of our Armenian singers and concluded that she sings better." 
"What's stopping us from inviting Elnara to perform a concert here?", he continues, "How do you imagine brotherhood?"
Lubik also wrote a letter to Azerbaijan's President Ilham Aliev, expressing his wish to travel to Baku to attend a concert by Elnara. He just wanted to drive there in his car. The only thing he asked of the president was to guarantee his safety in Azerbaijan: "I'd like to give her a bunch of flowers, kiss her hand and tell her, 'I'm glad we sing your songs like you sing ours'".
However, he never received a reply to his letter.
Lubik Chibukhchyan is a peace-loving man. In another of his books he calls on the Armenian and Azerbaijani people to live together in brotherhood. The book is called Red snow and he sent it to the Azerbaijani embassy in Moscow, but this missive also went unanswered.
In the book he describes, for example, how he found the body of an Azerbaijani in a lake in Nagorny Karabakh and with his own hands dug a grave on which he placed… a cross, "So that people passing would know there was a grave there".
Lubik believes there is only one way to achieve peace. The only solution to the current situation is through dialogue: sportspeople, poets and intellectuals from both countries must talk together, visit each other's countries and thus eventually peace will come.
Unheard Voices is part of International Alert's work on the Nagorno-Karabakh conflict. It is the result of work produced with journalists from societies affected by the conflict and their collaborative efforts to highlight its effects on the daily lives of people living in the conditions of 'no war, no peace'. The purpose is to ensure their voices are heard both at home, in their own societies and on the other side of the conflict divide, allowing readers to see the real faces hidden behind the images of 'the enemy'.
This project is funded by the European Union as part of the European Partnership for the Peaceful Settlement of the Conflict over Nagorno-Karabakh (EPNK).

The materials published on this page are solely the responsibility of the journalists and do not necessarily reflect the opinions or policies of International Alert or its donors. All our journalists adhere to a Code of Conduct, which can be found here.