Million Dollar Human Rights Defender from Congo: Armenian Aurora Humanitarian Initiative
Human rights activist from Congo, 63-year-old Julienne Lusenge received one million dollars on October 13 – the main award of the international humanitarian initiative Aurora which was founded by famous philanthropists of Armenian origin Vartan Gregorian, Noubar Afeyan and Ruben Vardanyan.
In 2021, the award was presented for the sixth time, but this time the tradition was broken, and the presentation took place not in Armenia, but in Italy, on the island of Saint Lazarus.
Traditionally, the prize is awarded to a person who, thanks to their work and courage, saved lives, supported people in trouble. Typically, laureates donate part of the amount to organizations that help people in need of support.
This year, the founders of the humanitarian initiative, taking into account the needs of the residents of Nagorno-Karabakh who survived the war in 2020, recommend that the Aurora laureate allocate 25% of the cash prize to address urgent humanitarian issues there. Moreover, they will double this amount and provide the affected region with an amount of $ 500,000.
---
---
Who became the new hero of Aurora
For many years Julien Lucenge has been helping thousands of female victims of sexual violence in Congo, victims of hostilities and civil wars in that country. She searches for the guilty and seeks their punishment in court.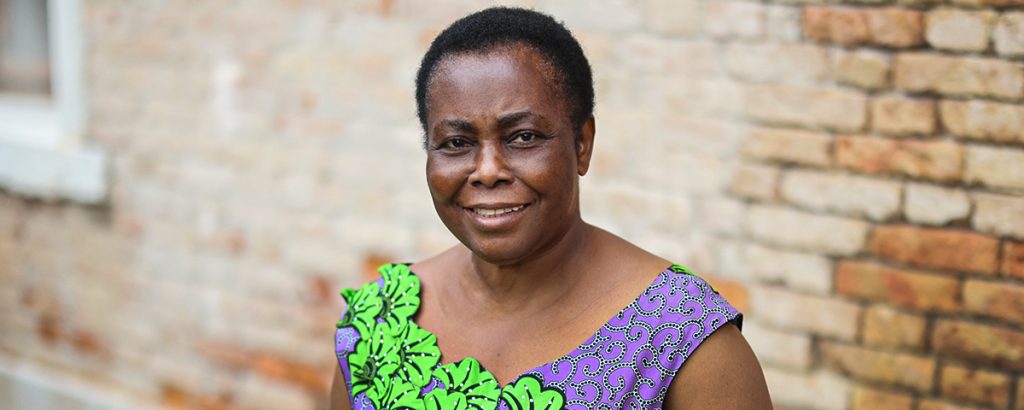 A journalist by profession, Julien Lucenge says that it was her journalistic activity that gave her the opportunity to visit the settlements where women victims of violence lived, to get closer to them and learn their stories.
"I saw gross inequality: women who did not dare to speak just because they stood in front of a man or a tribal leader; women who have been abused but could not talk about it for fear of subsequent violence. I thought: since I had the opportunity to get an education and speak for myself, why not help other women speak up?", says the laureate of the Aurora Prize.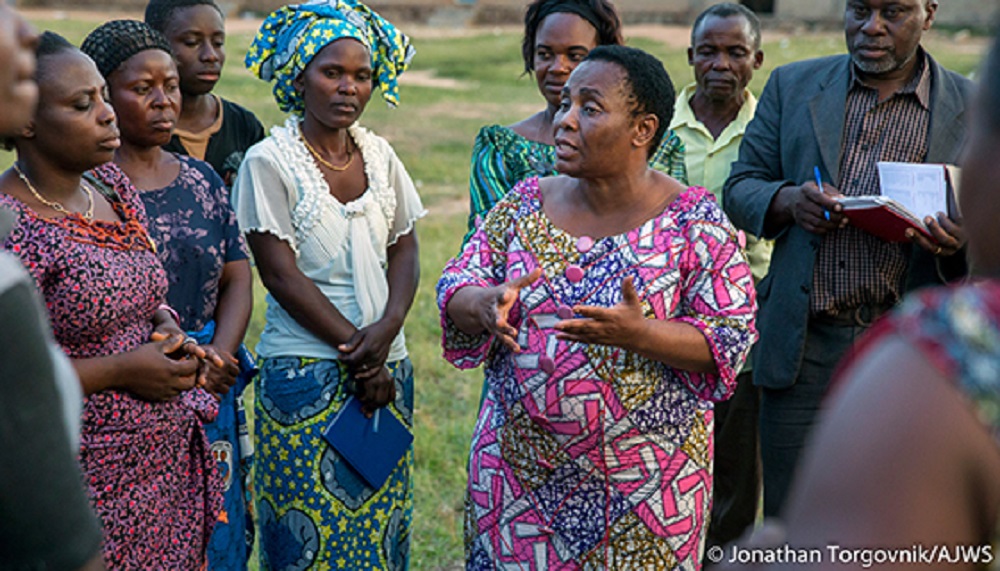 Her homeland, the Democratic Republic of Congo, has been considered a conflict zone for decades due to protracted civil wars. Wartime rape is still a frequent occurrence in her country, Lusenge said.
"We have received shocking reports of women being raped by members of the armed groups. I began documenting such incidents and challenged the leaders of local armed groups. I pleaded with them to stop using violence against women as a weapon of war. We have become known all over the world as the "rape capital of the world". I understood that I would not be able to find peace until my beloved country acquired a different reputation", says Julien Lusenge about how her struggle began.
She says these events prompted her to develop from an observer to an activist. In 2000, together with seven other journalists, Lusenge founded the Women's Solidarity for Integrated Peace and Development (SOFEPADI). Its main goal was to get the Congolese government and the UN to recognize and support the consequences of sexual violence against women.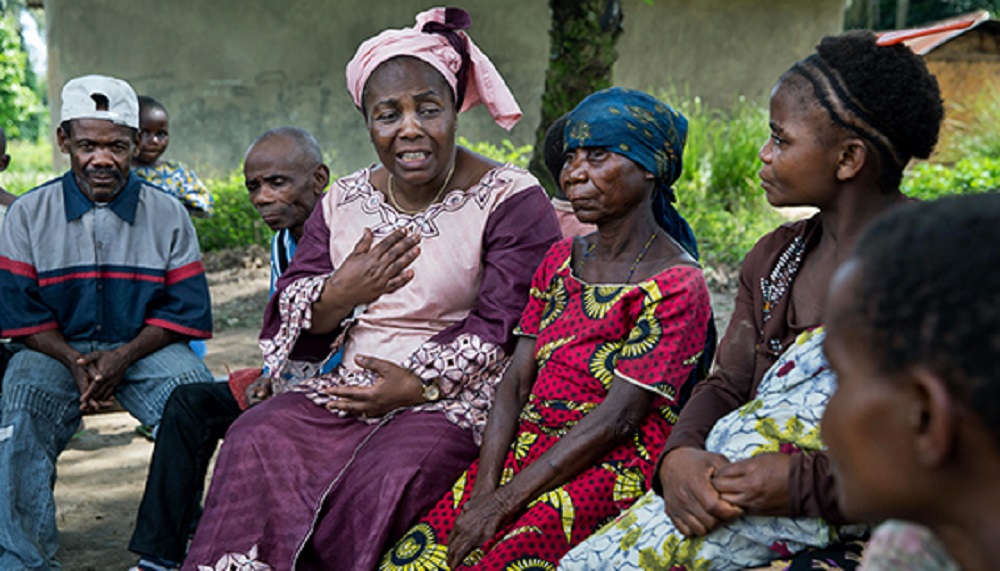 As part of its activities, the SOFEPADI Foundation provides medical and psychological assistance to victims of sexual violence. In 2010–2020, the SOFEPADI Clinical Center provided comprehensive assistance to 7,500 victims.
Through Lusenge's efforts, more than 800 people were brought to justice for violence and other war crimes and this vigorous activity has created security problems for her personally.
"My family had to move several times because of threats and attempts on my life. Many of the former militants are now integrated into the national police and army, which puts me in an incredibly dangerous situation when I have to deal with these bodies", explains Julien Lucenge.
"What impact one person can have on the world"
Lord Ara Darzi, Chair of the Aurora Prize Selection Committee and Director of the Institute for Global Health Innovation at Imperial College London, says Julien Lucenge's accomplishments show how one person can impact the world, even when faced with. seemingly insurmountable pressure and risks:
"As we celebrate her courage and dedication and dedication, we hope she can inspire each of us to think about what we can do to defend those in dire need of our solidarity and support".
According to Nubar Afeyan, co-founder of the Aurora humanitarian initiative and CEO of renowned companies Moderna Therapeutics and Flagship Pioneering, the coronavirus pandemic has proven that what happens in one corner of the world affects us all:
"We cannot remain indifferent to the suffering of others, we cannot afford to be indifferent. Today, more than ever, we must allow the universal values ​​of gratitude and humanity to unite and guide us as they guide the 2021 Aurora Prize Laureate Julien Lucenge".
Ruben Vardanyan, social investor and founder of the Noôdome platform, who is also one of the founders of the Aurora humanitarian initiative, emphasizes that Aurora is an international movement based on the idea of ​​expressing gratitude through concrete actions:
"Thanks to the hundreds of people who have already joined us, the results achieved by Aurora are literally changing the world. I am honored to have the opportunity to honor heroes like Julien Lucenge and to represent and support their work with the help of our donors and supporters around the world".
In memory of Aurora – Arshaluys Martikian
The Aurora International Initiative seeks to address humanitarian issues in all corners of the world, helping those in dire need of assistance.
The founders of the Aurora Prize claim that it is awarded on behalf of all survivors of the Armenian genocide in the early 20th century – as a gratitude to their saviors. They themselves are descendants of those who survived these tragic events in the Ottoman Empire.
The award bears the name of Aurora Mardiganian, who also survived the Armenian genocide and is even called the Armenian Jeanne D'Ark.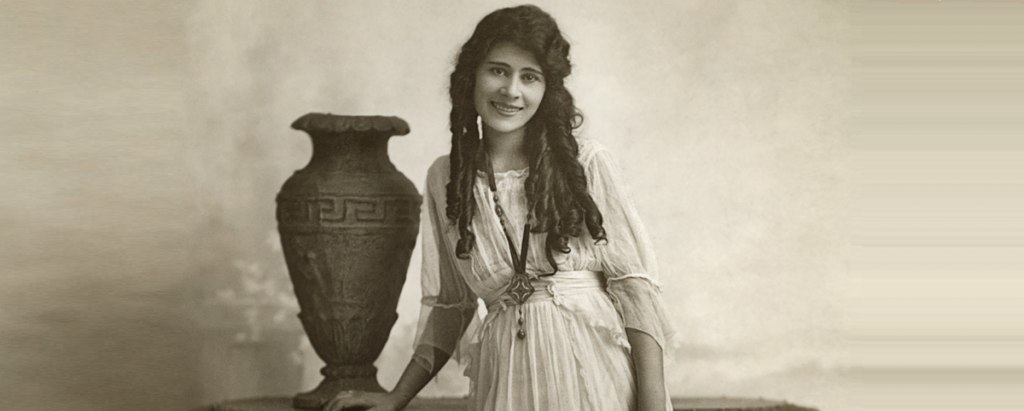 Aurora's real name is Arshaluys Martikian ("arshaluys" in Armenian means dawn). She was born in 1901 in the city of Chmshkatsag in the Turkish province of Derzim (the modern name is Tunceli). Her father and brother were killed in front of her during the genocide. Arshaluys herself, her sisters and mother, along with thousands of other Armenians, were deported to the Syrian deserts.
Arshaluys was sold to the harem of a tribal leader for 85 cents, but she miraculously managed to escape and get to the city of Erzrum. Here she was already in the care of American missionaries.
Later, after moving to the United States, Arshaluys's memoirs and testimonies about the events of 1915 were published in newspapers. In 1918 her book Ravished Armenia was published. A year later, her story was filmed, and in the silent film of the same name directed by Oscar Apfel, Arshaluys played herself.
Aurora's activities
According to the official website of the international Aurora Prize, since its inception, the initiative has changed the lives of more than one million people affected by wars, conflicts and other humanitarian crises.
The co-founders of this philanthropic, humanitarian movement declare their goal is to achieve practical results. And this becomes possible thanks to the donations of their many like-minded people.