Indians in Armenia – why they're coming and what they're doing here
In the past two years, an interesting process has been taking place in Armenia: ever more families from India are relocating there. The parents open businesses, and the children enroll in universities and colleges.
According to official statistics:
in 2016 – 4,226 Indian citizens came to Armenia;
in 2017 – 11,589;
in 2018 – 28,659.
We decided to get better acquainted with Indians moving to Armenia.
Owners of the Indian Clove restaurant
Spices and sauces of various colours don't just add colour to Fahra Chan's kitchen, but also imbue this little Armenian restaurant with the flavours and aromas of India. In a copper frying pan full of bubbling butter, now-white pieces of cheese jump and fly off in various directions each time Fahra moves them about. In the next pan over she prepares the sauce for chilli cheese.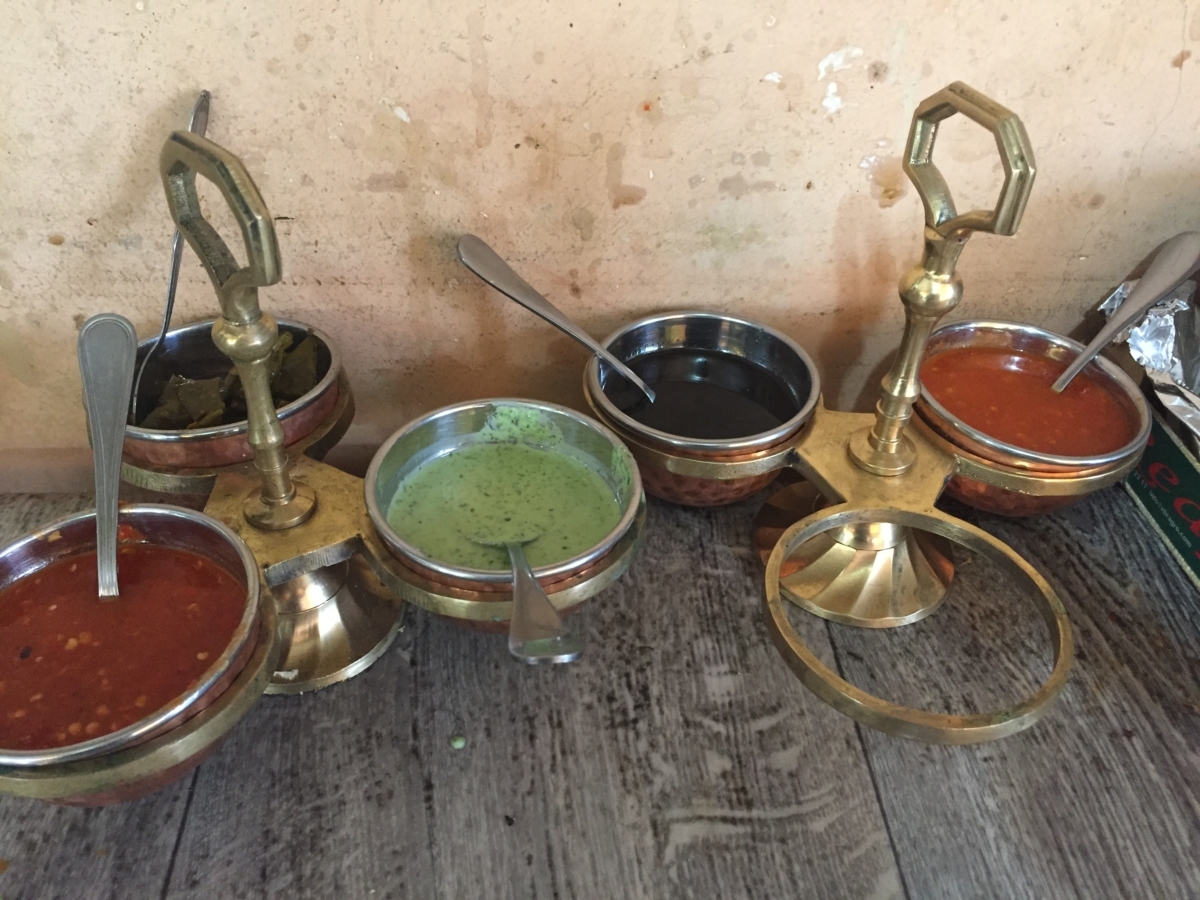 "I prepare the cheese myself – I buy milk and make cheese. In the sauce there's garlic, onion, pepper, greens, and various spices. I add the cheese to the sauce at the end. Our guests love chilli cheese," says Fahra Chan, a 39 year-old native of India.
She moved to Armenia four years ago together with her husband and two daughters. Here they founded their family business, the Indian Clove restaurant. This is a small establishment, capable of seating 35.
• The boom of Syrian-Armenian business – the stories of four immigrants in Armenia
• Entrepreneurial Dutch couple stimulates tourism in rural Armenia
• Women-only factory tackles unemployment in vulnerable Armenian families
Fahra's husband, Parvuz Chan, is 41. In India he was a furniture salesman. He says that he found out about Armenia from a friend when traveling in Georgia in 2012.
"He is an Armenian and recommended that I open a business in Armenia. I moved here with my family straight away. It was difficult of course: new work, a foreign country, but we did it as a family. What I'm trying to say is, it was a bold step, to take a risk and come here. And now, four years later, I can say that my business in Armenia has been a success. I decided to open the restaurant in my part of the city, Zeyun, where mostly students from India live. There are dormitories for foreign students here," says Parvuz.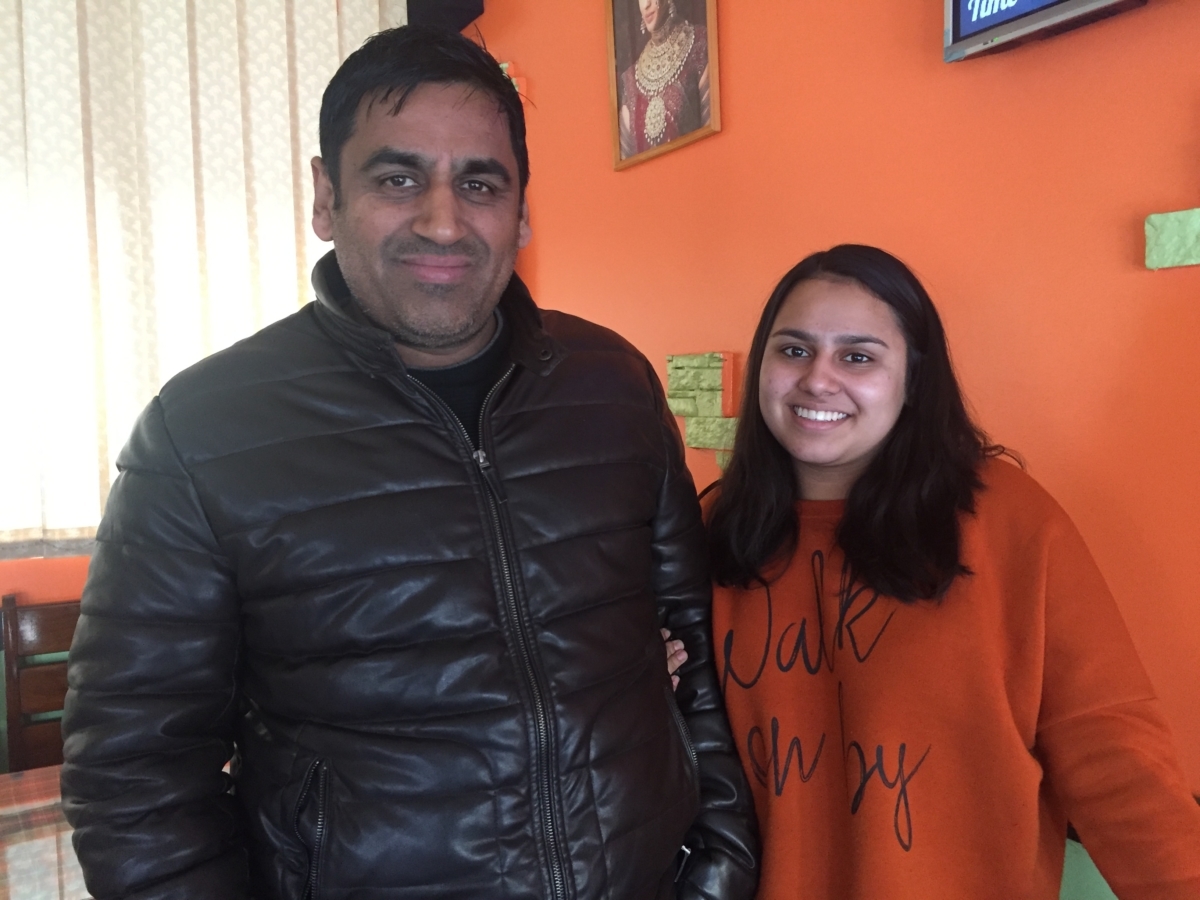 The spouses speak Armenian poorly, and are helped by their 16-year-old daughter, Alsa. She has a good handle on Armenian, and is studying in the British International School in Yerevan. She says that at first, she and her sister Aska went to a language centre where they learned to speak Armenian:
"My sister is studying in the European Regional Educational Academy, and then she wants to enroll at the American University of Armenia. I chose Information Technology. Things are good for us here. The most important thing is that it's safe and calm. We can even leave the house in the evening without worrying. In India, this is very dangerous, especially for girls," says Alsa.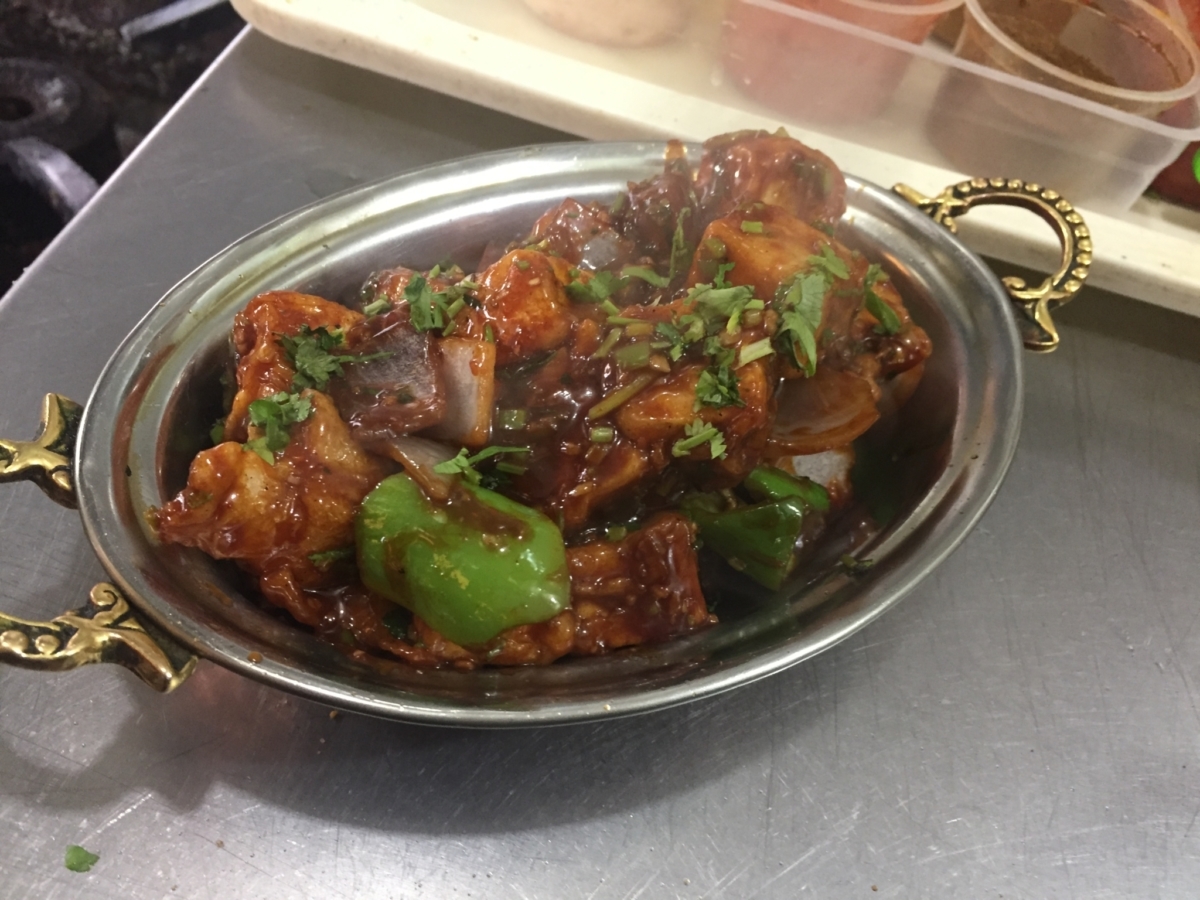 Why are Indians going to Armenia?
Lately, many Indians can be seen in Yerevan who have come to Armenia to study, work, and do business.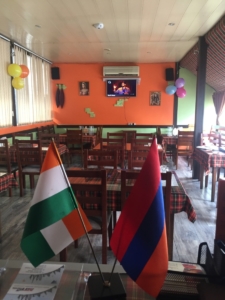 Tourists can spend up to 180 days in the country, after which they must go to the passport or migration service to receive some sort of status.
The Migration Service states that: "Citizens of India have mainly receive residence permits as they study here."
A year ago, the government of Armenia made the decision to make it easier for citizens of India to enter the country. Now, they can receive visas not only via diplomatic missions, but also using an electronic visa system.
"It's easier for foreign citizens to receive a residence permit in Armenia. One can stay for a long time in Armenia, or leave and return. And if you start a business here, they make it easier to come and go; there are no hurdles set up," explains Gagik Makaryan, chair of the Republican Union of Employers of Armenia.
The Chan family came to Armenia from Punjab. Parvuz says that at first they applied for a year-long residence permit. But this year they applied for and received a five-year residence permit, and this attests to the fact that their plans and ties to Armenia are growing stronger.
"Now we're opening up a new restaurant. We've begun renting a space on Koryun Street, nearer the centre. We're keeping the first restaurant open, but opening another Indian Clove that will seat seventy. We're renting the premises, but we expect to make as much as we're spending, and make a profit, from a business point of view. We can't complain it, but our business is flourishing in this country," says Parvuz.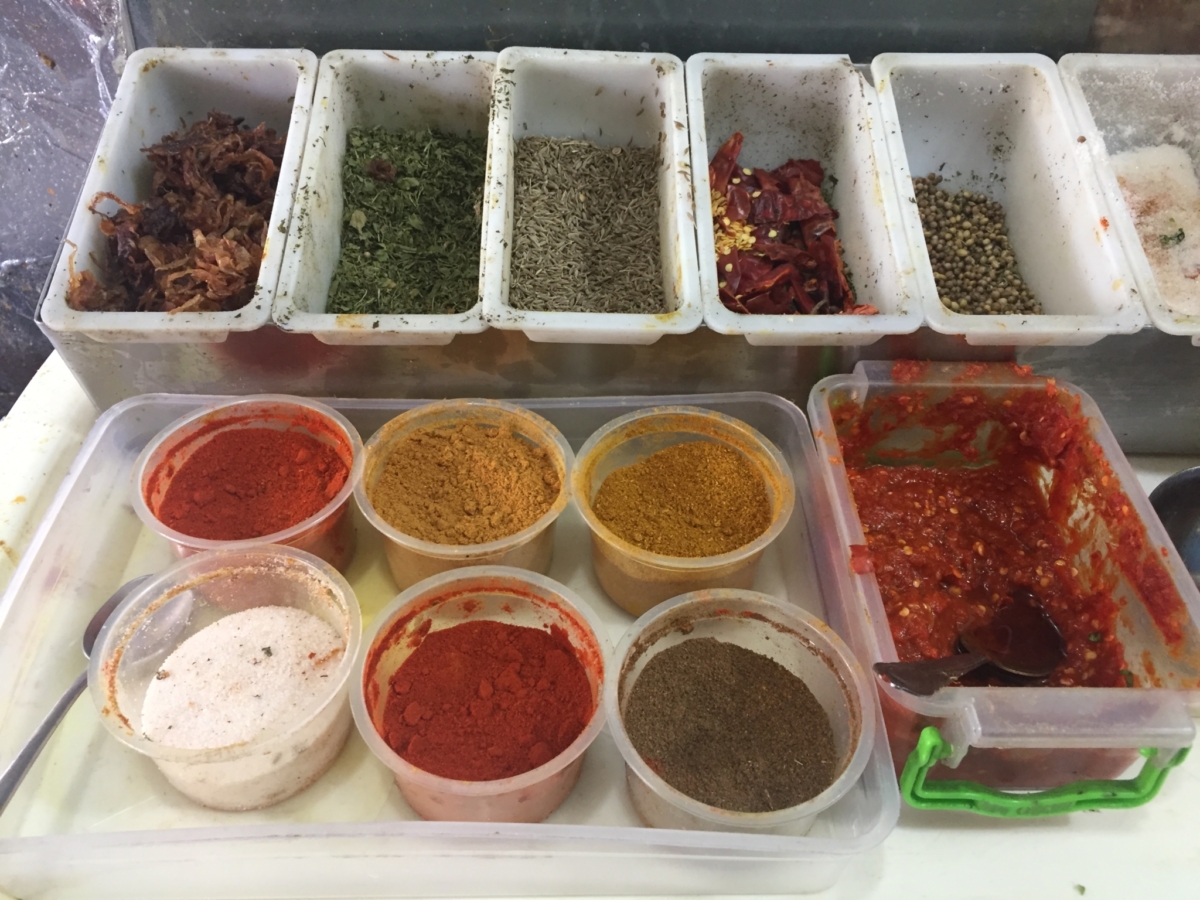 Gagik Makaryan, chair of the Employers' Union, assures us that, as far as business is concerned, Armenia is a convenient country for Indian citizens:
"Although India is fairly large, it is a poor and densely populated country. Daily or monthly incomes are not high there – it might be 30 or 40 dollars. In such conditions, what can one say? Armenia appears attractive for them."
Moreover, in Armenia there are many students from India. They study in Armenia for five years and manage to learn the language, and become integrated in Armenian life. Many of them don't leave Armenia after finishing their studies, and some open businesses here.
Gagik Makaryan says that Indians see Armenia as a democratic country, which is integrated with various 'families' of political orientation: the European Union, and the Eurasian Economic Union.
"They can also make use of the fact that in Armenia businesses can be registered easily, and for free, via the single-window system. They simply register their business at a particular address – all that's required is a passport and notarized translation of the passport. There are no restrictions. Armenia is considered a country with a free, democratic 'Doing Business' model," says the chairman.
Indians in Armenia are opening massage salons, ethnic cuisine and fast food restaurants.
Student and Entrepreneurs
Shafi Al Kaprion, 25, from the Indian city of Salem, has been living in Armenia for seven years now. He is in his final year of studies, in the department of general medicine at Haybusak University. At the same time, he is a performer in the Stand Up comedy project on Armenia's Premium TV channel.
"In addition to all this, I've opened two fast food joints in Armenia. One is right inside Haybusak, and the other is in the city centre. They're called Shafi's Place. I've done everything in Armenia, for example, I worked at a car-wash and other places, I'm not ashamed to say about it. And today I have my own business," says Shafi.
He says that he registered his business very quickly, received a 15 day permit, and began working.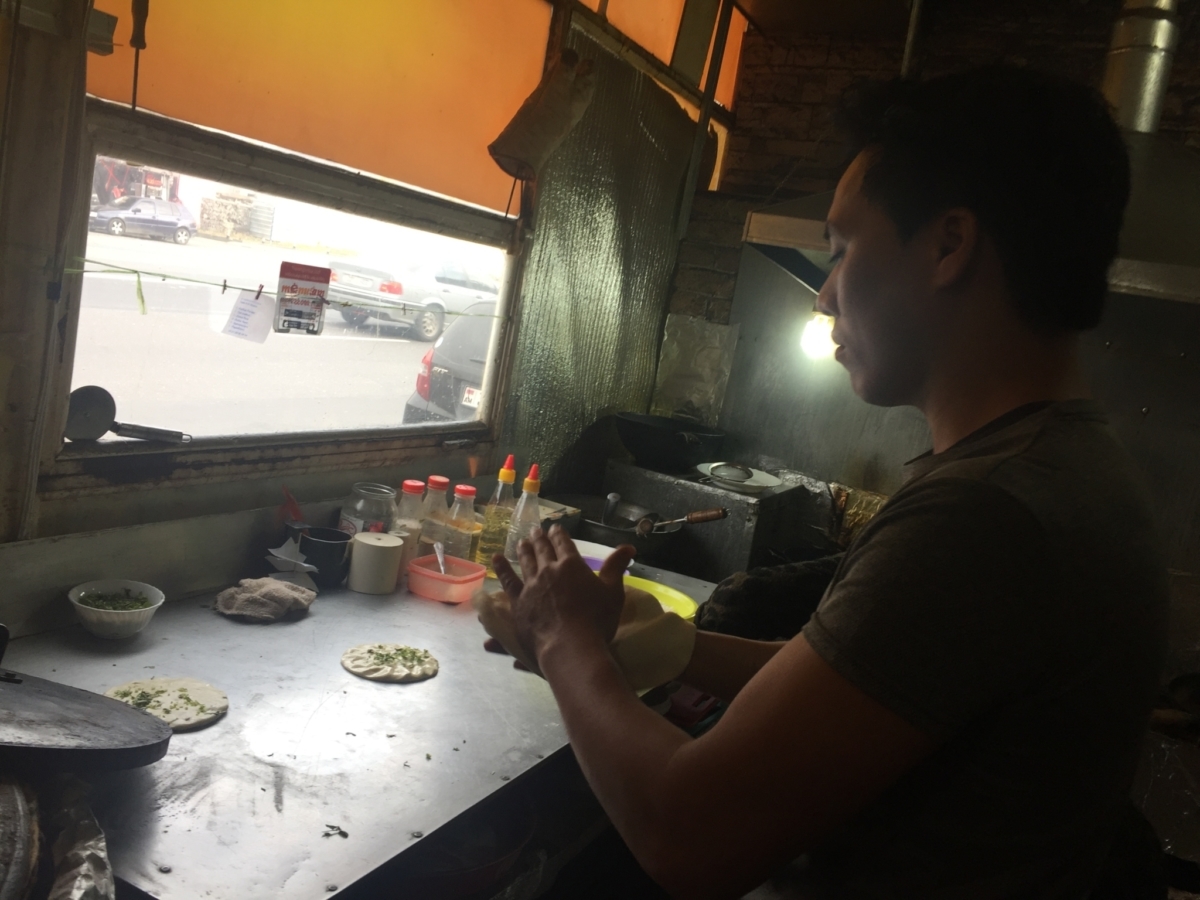 "At my restaurant, Shafi's Place, I offer Indian and Armenian dishes which I prepare myself. There are almost 400 Indian students at Haybusak. Armenians also happily try our dishes. For many Indians my business is a place to socialize, make acquaintances, and just pass time," says Shafi, speaking purely Armenian.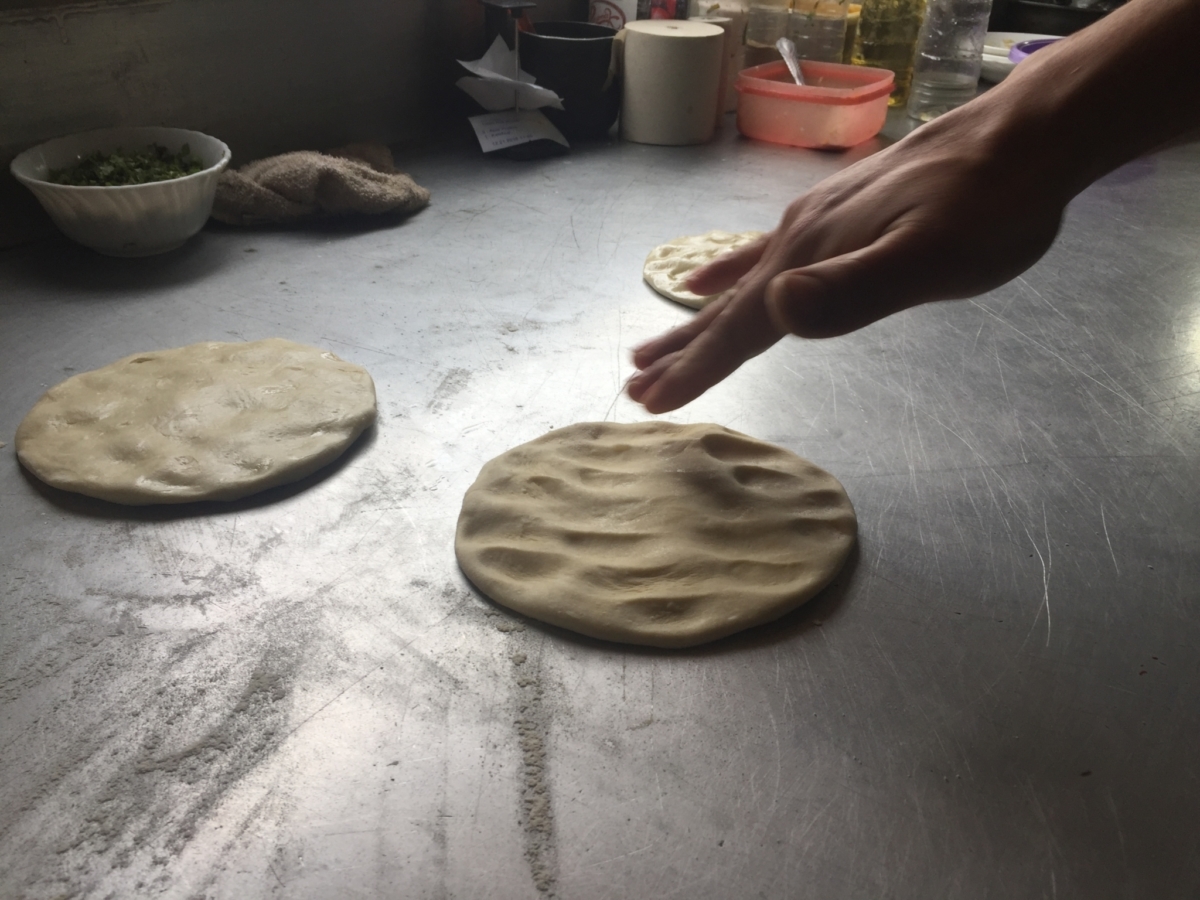 He has also noted that many Indians have come to Armenia recently:
"Indians are moving abroad and to more distant countries in search of work. And why not to Armenia? Let them come, and develop this great country. Armenia is close to India, and it's comfortable here. They especially started coming here after Nikol [Nikol Pashinyan, leader of the Armenian revolution]. They are opening businesses, fast-food joints, and pubs. In Armenia, working is easier than in India, and here we receive a larger income."
Problems for Indian entrepreneurs
Fahra Chan, already an experienced hand in the restaurant business, say that it would be nice if they would lower the gas and electricity prices for entrepreneurs.
Another problem is competition. Parvus says that many of the Indians coming to Armenia are opening restaurants in Yerevan. But he is sure that nothing can get in the way of his business:
"People come to us because of the taste of our food. God blessed Fahra's hands in this way; she makes very delicious food, and very quickly. We have loyal customers. Our customers are primarily Indians from the northern regions of India, and our dishes are made specially for them. Of course we also have dishes for Indians from the eastern regions. We recommend such dishes as biryani, chana puri, and dal. We serve only chicken and mutton. We don't have beef or pork: Indians don't eat beef, and Muslims don't eat pork."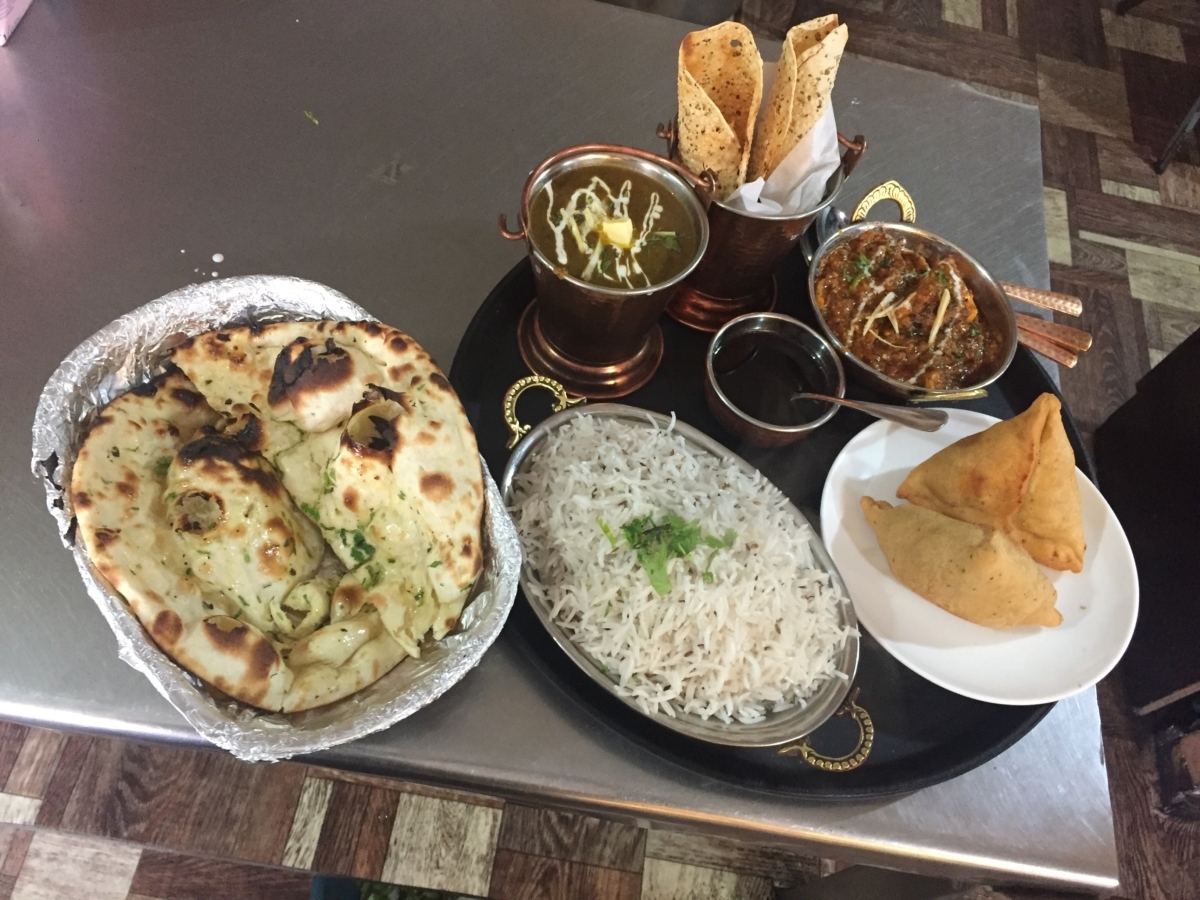 Already locals
All the members of the Chan family feel like locals. They remember how, in the spring, they took part in Armenia's Velvet Revolution:
"We sat in the intersections with our friends and covered the roads. It was good that everyone went out to the struggle in such a friendly manner; there was a lot of patriotism, and the youth took part as well. My sister, cousin, and I all went to the rallies. It was the first time I had seen such a thing. The most important thing is that there was no violence," says Alsa.
Like all residents of Yerevan, the Indian girls also don't like the marshrutkas [minibuses used for mass public transport -ed]. They say that they don't use them out of principle.
"It's impossible to take the marshrutka: people are piled in on top of each other and there's nowhere to sit. Nevertheless, another person will get into the minibus. People stand hunched over, leaning on one another. Often the door doesn't even get closed. Aside from the marshrutkas, I like everything in this country," says Aska.